When the weather gets hot my family and I love using our shaved ice snow cone machine to make quick refreshing treats that everyone loves.
You might know it by the name of Hawaiian Shaved Ice, Snow Cone or Slush.
I used to make shaved ice syrup at home using packs of Kool-Aid as snow cone flavors. However, that recipe used a lot of sugar and since starting the Keto Diet this is not an option anymore.
I was looking for places to buy sugar free syrup or snow cone juice to use this summer but realized I could also homemake a keto snow cone syrup concentrate that everyone could use.
I always prefer making my syrup at home because you can control the exact how many carbs in a snow cone recipe.
After testing a few recipes I came up with the best snow cone syrup for keto or low carb diets. Read on to find all the details below.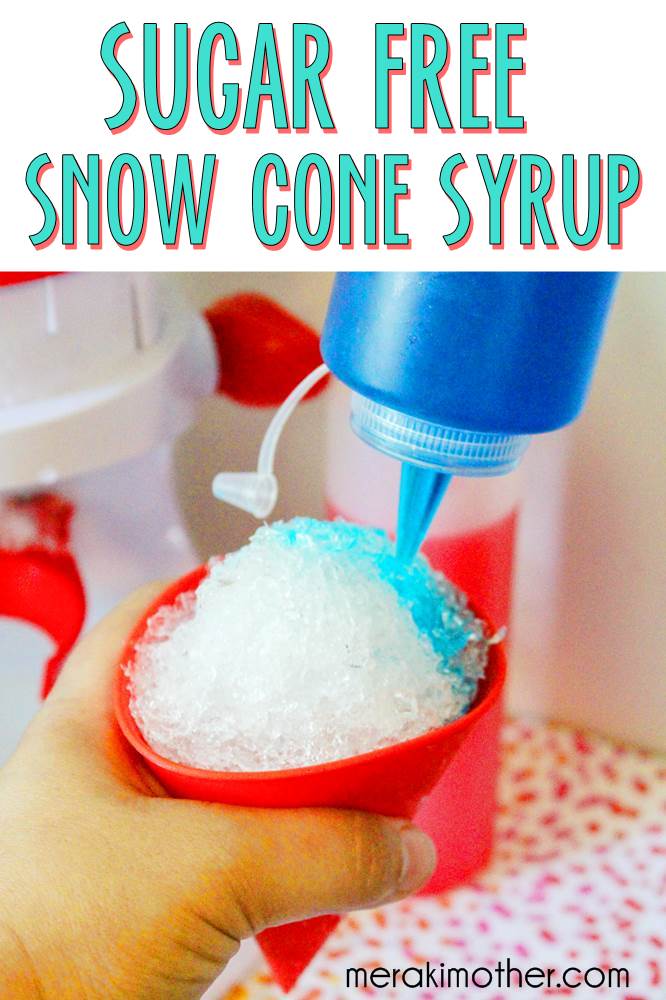 Homemade Sugar Free Snow Cone Syrup Recipe
Best Hawaiian Shaved Ice Machine
To make these snow cones at home you will need a shave ice machine. There are many options to fit any budget and we have here a few machines that you might want to have a look.
These are our fave Hawaiian shaved ice maker machines for home.
Definitely one of the best rated ice shaver machines around. Click her to buy this machine now on Amazon:
You get a good machine for the price with this snow cone maker. Click here to buy this Snow Come Maker on Amazon:
A budget friendly option if you are looking for the cheapest machine to use with your sugar free Hawaiian ice syrup. Click here to buy this Hawaiian shaved ice machine:
Snow cone supplies:
A couple more little things you need for your Snow Cone recipe:
Yield: 1 bottle
Sugar free simple syrup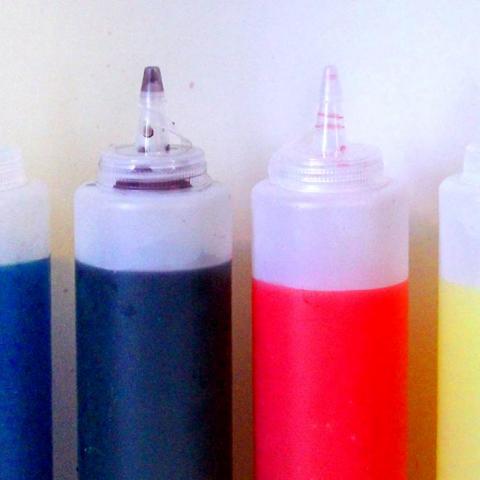 To avoid carbs in snow cone try this delicious and easy sugar free sno cone syrup recipe.
Ingredients
1 Pack of Crystal Light (any flavor)
1 cup of water
Erythritol sweetener or Stevia
Instructions
In a saucepan pour 1 cup of water, let come to a boil.
Remove from heat and pour in a pack of Crystal Light of your flavor choosing.
Add your sweetener to taste – every sweetener is different, you will have to pour as much as need from your sweetener to get to the desired taste.
Allow to cool.
Pour into a squeeze bottle.
Make your shaved ice and pour your snow cone syrup on! Repeat to make other snow cone syrup flavors. Store in the refrigerator.
Nutrition Information:
Yield:

1 bottle
Serving Size:

10 ml
Amount Per Serving:
Calories:

11
Total Fat:

0g
Saturated Fat:

0g
Trans Fat:

0g
Unsaturated Fat:

0g
Cholesterol:

0mg
Sodium:

32mg
Carbohydrates:

7g
Fiber:

0g
Sugar:

1g
Protein:

0g