Looking for ideas on how to make a leprechaun trap for a school project? Or just after their pot of gold? We have 50 easy ideas and tips on how to build a leprechaun trap that works.
50 Easy Leprechaun Trap Ideas that will have you catching those leprechauns and finding their pot of gold in no time!
50 Easy Leprechaun Trap Ideas
It's that time of year again! When your little ones come home from school and are asked to make the dreaded Leprechaun Trap to bring to school so they can show off their superior engineering skills and unique creativity.
Or at least it's a time for parents to scramble through the recycling bin and make something green that resembles something that could potentially catch a mythical creature so that your child can find his ever-elusive pot of gold.
Well, fear not! We've rounded up 50 best Leprechaun Trap Ideas that worked and will have you catching those pesky leprechauns and finding their pot of gold in no time! We hope these pay off!

How to Make a Leprechaun Trap
How to catch a leprechaun:
Find reusable material or things you already have around the house such as cereal or shoe boxes, legos, popsicle sticks or other crafting supplies.
Choose your Leprechaun Trap Idea from the list below
Choose your bait. You'll need some Leprechaun Bait if you really want to trap one. Leprechauns like gold, sugar, gold and more gold.
Assemble your trap and decorate.
Wait for your leprechaun to fall into your trap. Good luck!
I've created a list of 50 amazing Leprechaun Traps for you to choose from. They'll all work for catching that little guy (I hope)! May you have all the luck of the Irish!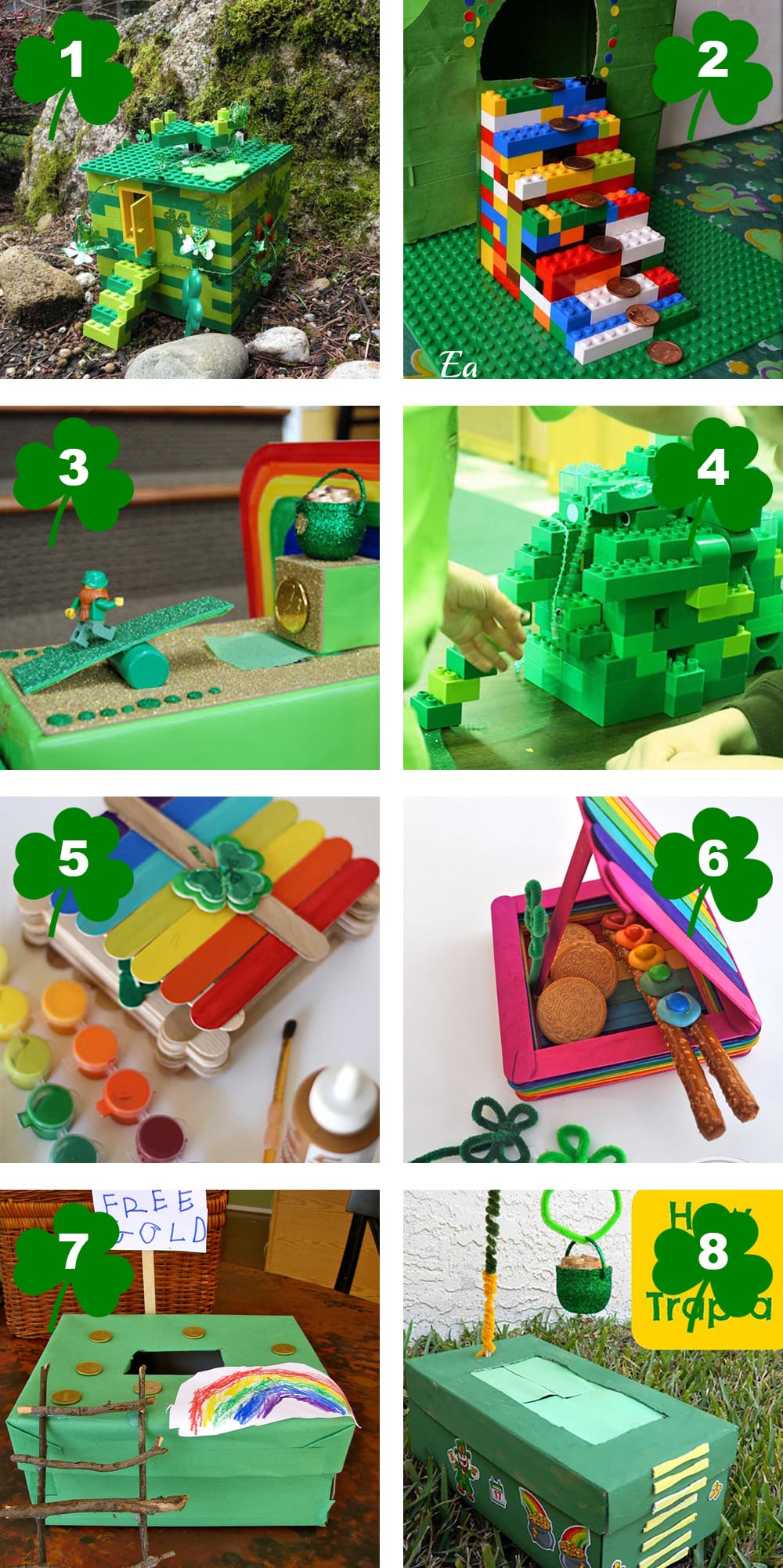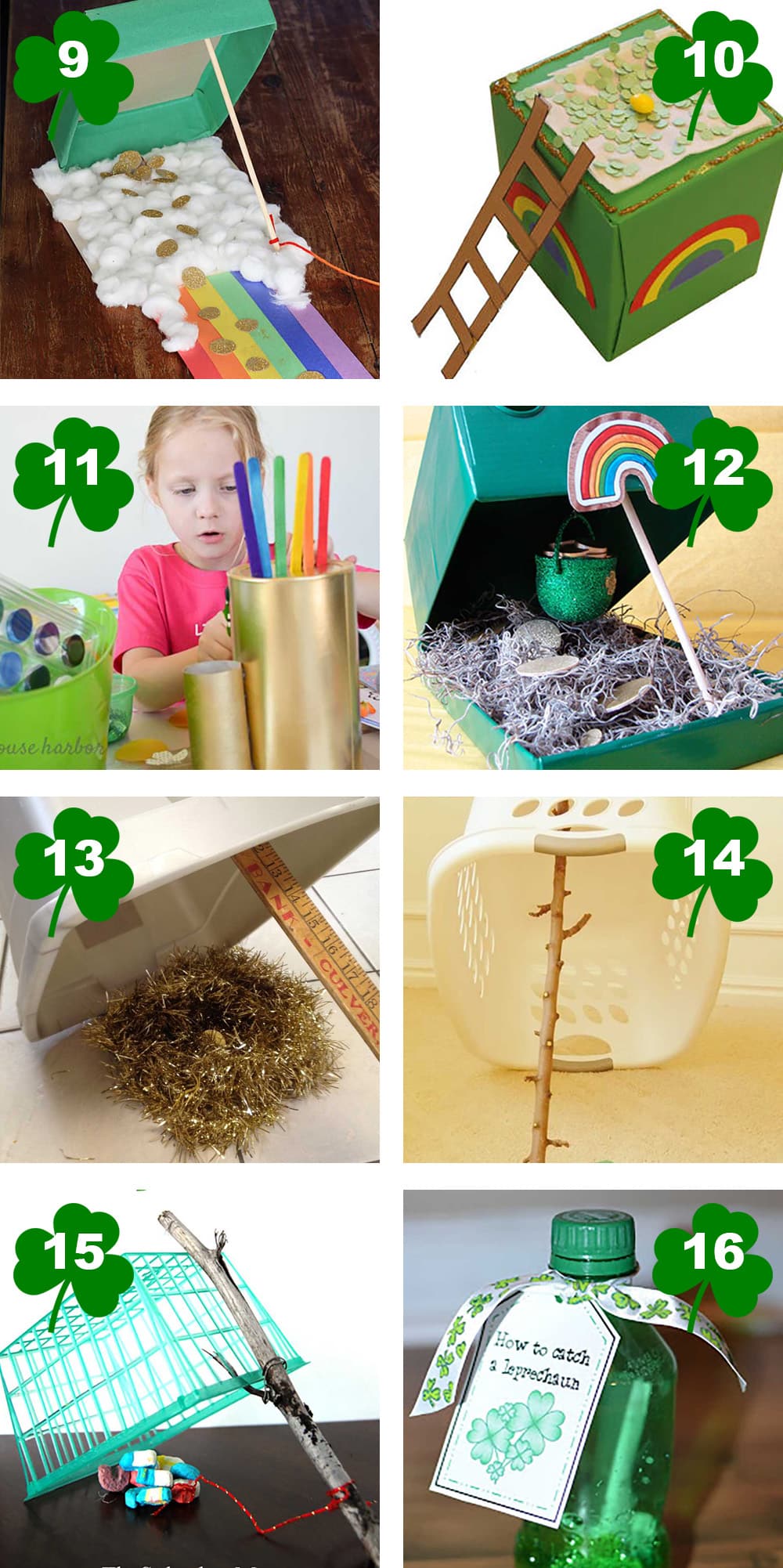 Get into the St Patricks celebrations by cooking some fun St Patricks Day Meals. Click to find out more.


Looking for more great St Patricks Day crafts? Discover St Patricks Day Activities for Preschoolers here.

If you've got any great Leprechaun Trap Ideas, we'd love to see them!
If you've already made your Leprechaun Trap this year, Pin this for next year!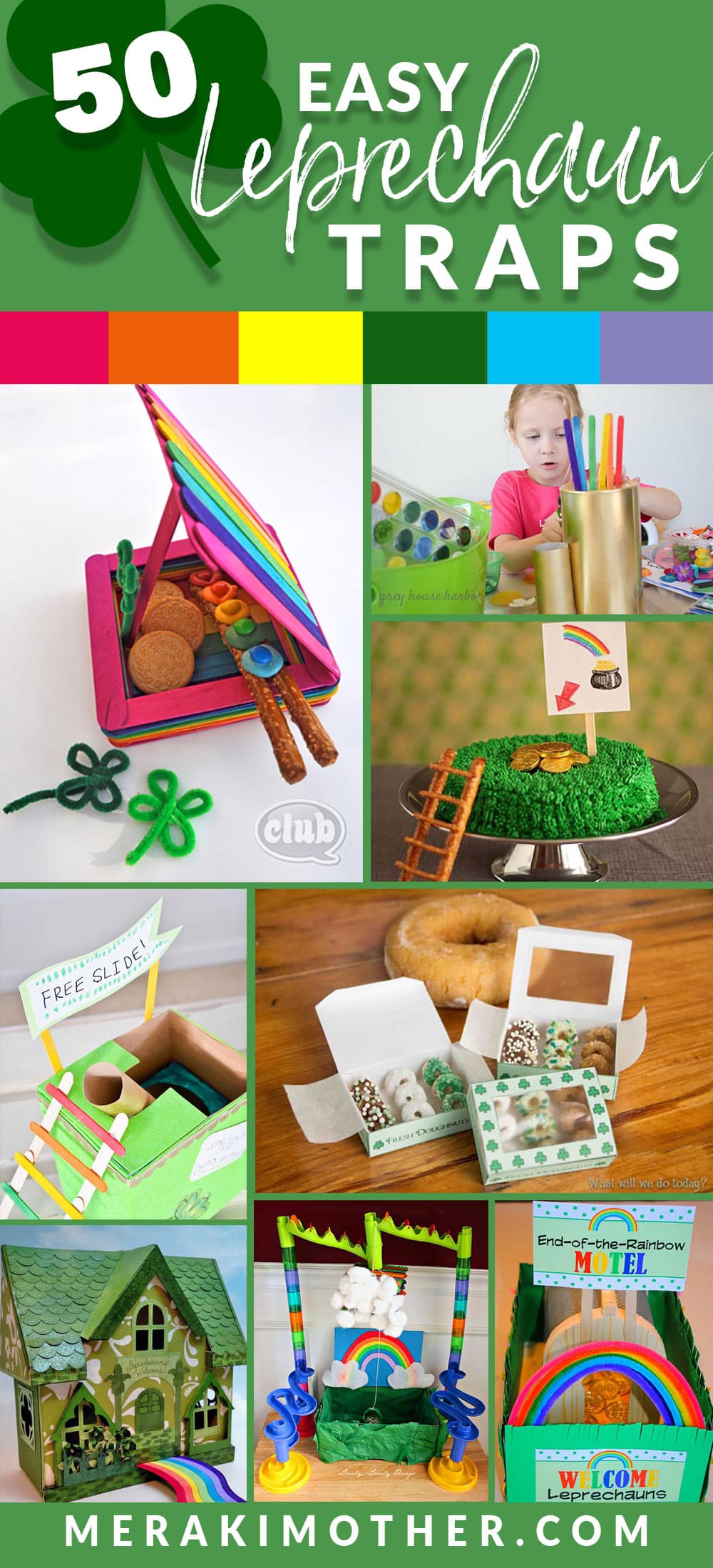 SaveSave