Meal prep has been around for quite a long time however, it didn't become popular until just a few years ago. Once people started to realize how handy it was, they couldn't get enough of it.
I don't blame them because I'm one of them.
You might look at meal prep and get a little lost if you're new to the meal prepping game. However, I assure you, it's not as difficult as it might seem and if you come across a difficult meal prepping guide, toss it.
The best meal prep is super simple and should be saving you time, stress and money. If it isn't, then I would be adjusting my methods if I were you.
Keep reading for meal prep made easy!
What Is Meal Prep?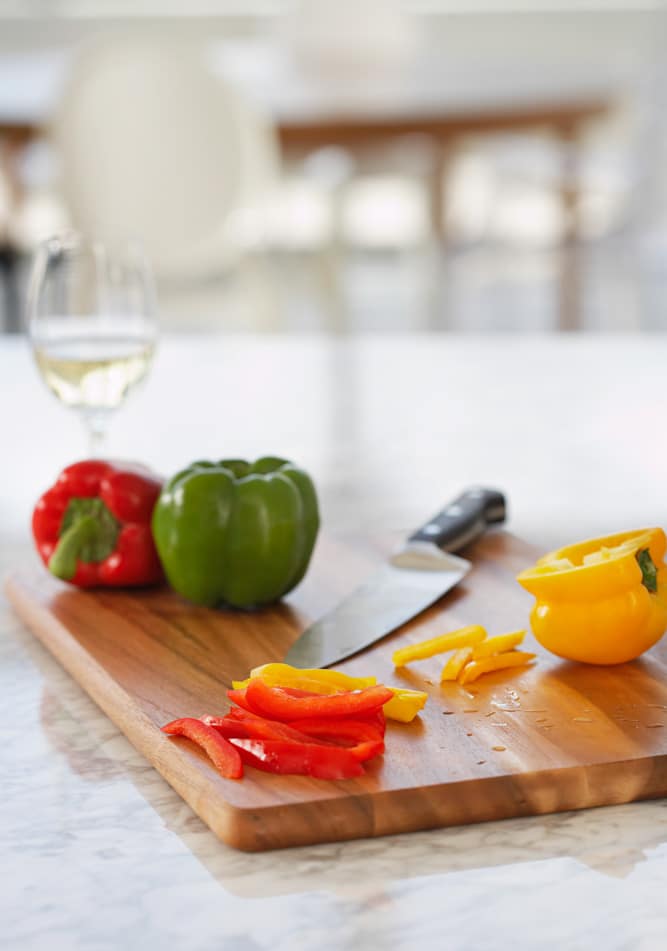 If you're super brand new to meal prepping and are clueless to exactly what it is, let me help you a bit.
Meal prep covers a couple of different routes.
Meal prepping can involve choosing one day at the beginning or very end of the week. You then use this day to cook your meals for the week and place them in separate containers for an easy grab and go.
Many people focus on just lunch meal prep for this concept. However, it's really handy to be able to do it for breakfast and dinner as well.
Another great idea is to dinner meal prep by doing freezer meals. This is where you do all the food prep by taking the ingredients and chopping them, marinate them, etc. then freeze them until you're ready to use them. Then you can just pop them in the oven or crockpot and move on without a ton of extra time being put into it.
Why Should You Meal Prep?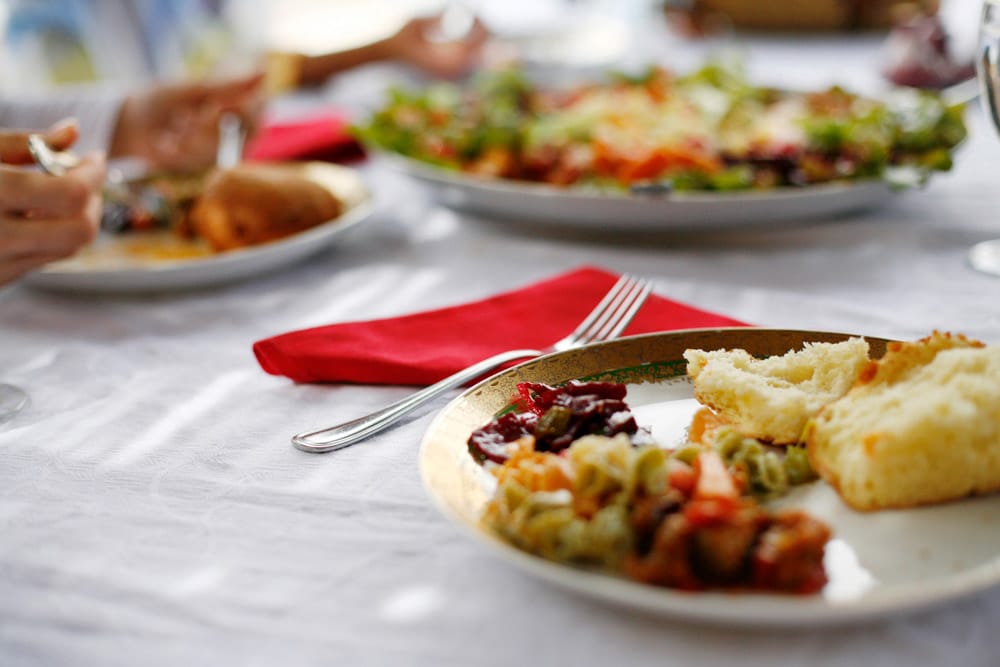 As mentioned before, meal prepping is mainly a great way to save time.
You don't have to worry about making or preparing dinner every single night. Often times this can cause a lot of wasted time because you are unsure of what you could make, what ingredients you have, etc.
Making a quick list of dinners you can make for the week, along with basic lunches, and breakfast ideas lets you know what ingredients you need.
A quick run to the store allows you to grab exactly what you need so you're able to go home and prepare the meals for the entire week.
You can also make quick meal prep for any eating and dietary needs. From vegan meal prep to meal prep recipes for weight loss.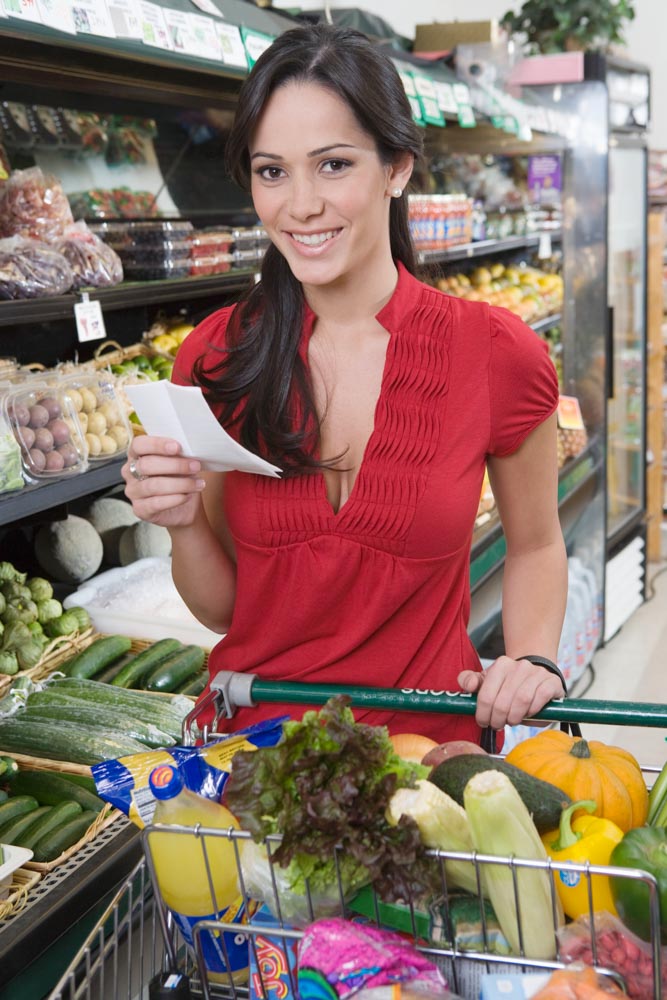 Meal Prep On A Budget
Did you know meal prepping saves money too?
For example, instead of getting fresh ingredients and them going to waste before you can use them, you only buy what you planned for, with no wasted money or ingredients.
Also, what happens when you get home and realize you don't have anything quick for dinner and you're too tired to think up something? That's right, you go for take-out which can get expensive and unhealthy.
With meal prepping, you don't have to worry about breakfast, lunch, and dinner on a daily basis. You take care of it all in one day, so the rest of your week is easy when it comes to meals.
It's a phenomenal way to make sure you're using up the food in the house as well, so your cabinets aren't always stuffed full of random ingredients that don't get used.
Having a Meal Plan allows you to look at what you already have, ingredients wise, and incorporate it for an easier and cheaper meal.
You'll often find that this is the best way to save money and keep a short list for the store. My grocery list got cut in half, sometimes even smaller than that, when I started to meal plan.
Meal Prep For Weight Loss
Meal prepping is also amazing for keeping eating habits and health in line. You don't have to spend a lot or put a lot of extra time into it outside of the meal prepping time you would already be doing otherwise.
Usually, with a diet or healthier eating, things have to be weighed, measured, etc. With healthy meal prep, eating healthier is easy and you don't have to worry about all the measuring and such.
Using healthy meal prep ideas for weight loss means you eat the healthy meals you planned and don't deviate. You will be surprised how this will help you drop weight with no added effort.
How to Meal Prep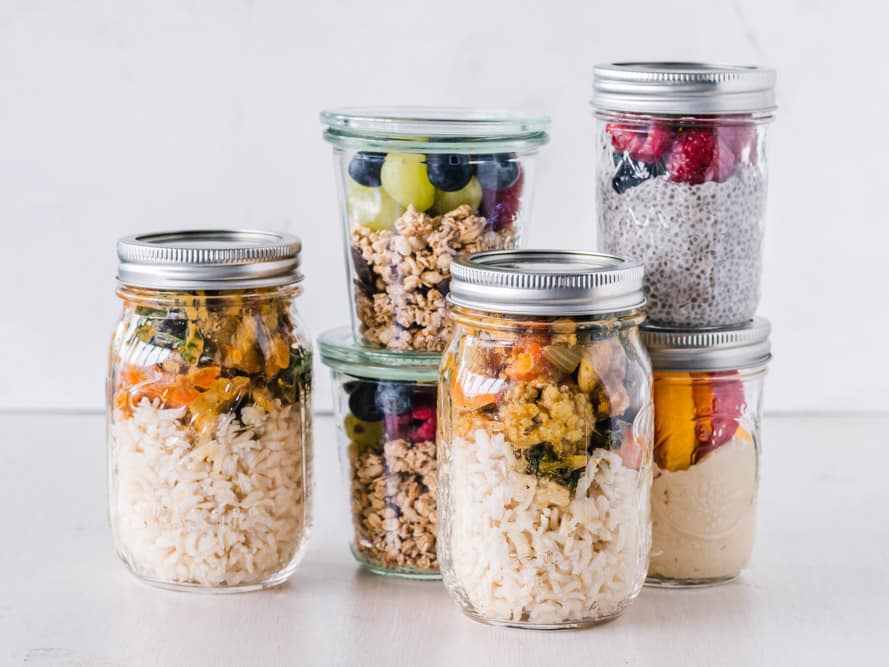 I already covered how to get started and that's by planning out the meals you want to cover for the week. Here are my meal prep tips.
Check your fridge, freezer, and cabinets for existing ingredients then make a meal prep menu for each meal of the day you want to cover. As you add a meal, make a list of the bottom of your meals noting what ingredients you don't have for that meal that you'll need to grab at the store.
You'll be surprised how easy meal prep gets after you've done it once or twice. It should only take a few minutes once you get into your own groove.
Pick up your ingredients at the store once you finish your list and go home to get started.
The basic tools and items you might need for meal prepping are:
We share our favorite Cheap Meal Prep Containers and Products here.
Meal Prep Meals
For example, for meal prep lunch ideas for the kids, you may want a container with at least three sections. This way, you can add a sandwich/wrap in the large portion of the container, then two snacks such as carrots and crackers in the other two sections.
Do these in bulk to last all five days of the school week, then stack them in the fridge.
You can do the same with breakfast. Making homemade, freezable breakfast burritos has always been a favorite of mine. They're not the store bought, unhealthy burritos. They're quick to make, have healthy ingredients, and you just toss them in the freezer and heat them up in the mornings for yourself, the kids, whomever.
Before you know it, breakfast and lunch are already finished for the entire week.
For meal prep dinner ideas, there are so many ways to go.
Freezer crockpot meals are one of my favorite routes. You just prep all the ingredients put them in a freezer-safe bag, and place them in the freezer. Grab one out during the day, toss it in the crockpot, get home, and dinner is ready.
You can also do something like you did for lunch to where the meal is ready to eat by just grabbing a container out of the fridge.
If you need some meal prepping meal ideas, here are a couple of links for inspiration!
Meal Prep Ideas
Here are some of our favorite meal prep recipes:
Ground Beef Meal Prepping Ideas | Sharing My Favorites – This post will give you a ton of meal prepping ideas using beef, including how to store it properly.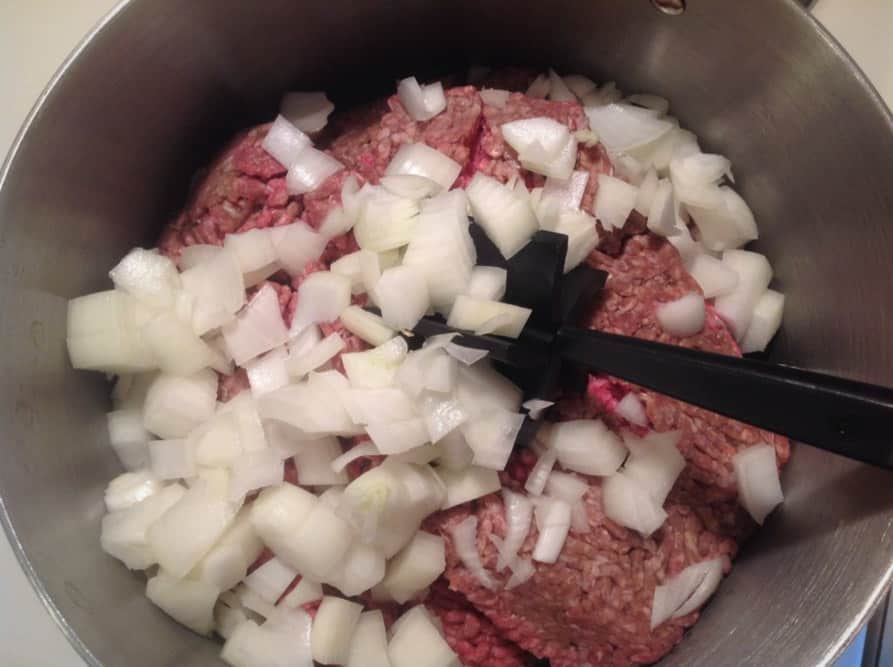 Smoothie Prep Ideas | Glitter on a Dime – If you love smoothies for breakfast like I do, this post will give you ideas for meal prepping smoothies along with tips on storage, etc.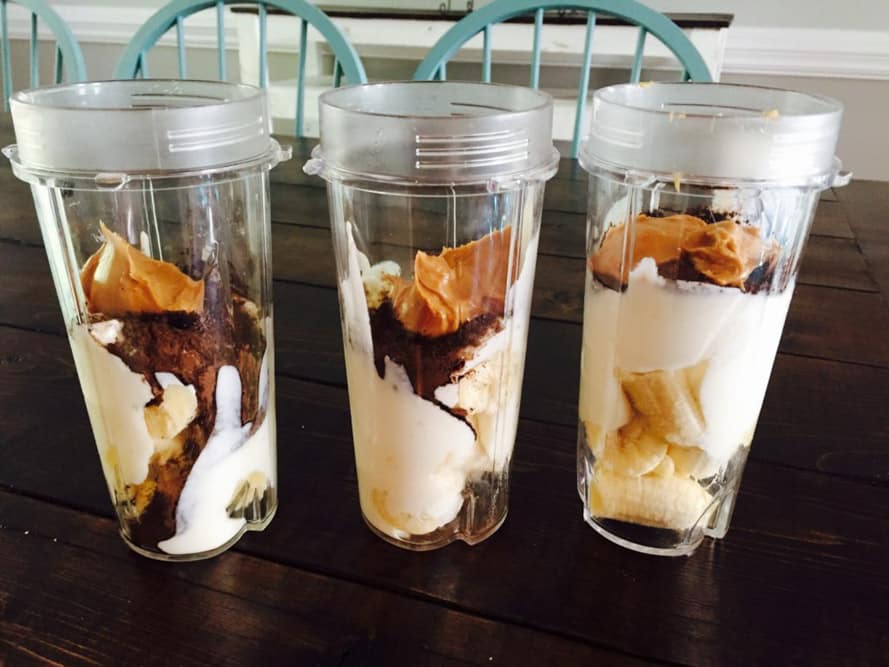 Chicken Marinades | Recipes from a Pantry – Chicken can get boring but, it's arguably one of the healthiest and easiest meats to meal prep with. This post gives you a week's worth of different chicken marinades to liven up your chicken game. One of our fav healthy meal prep ideas.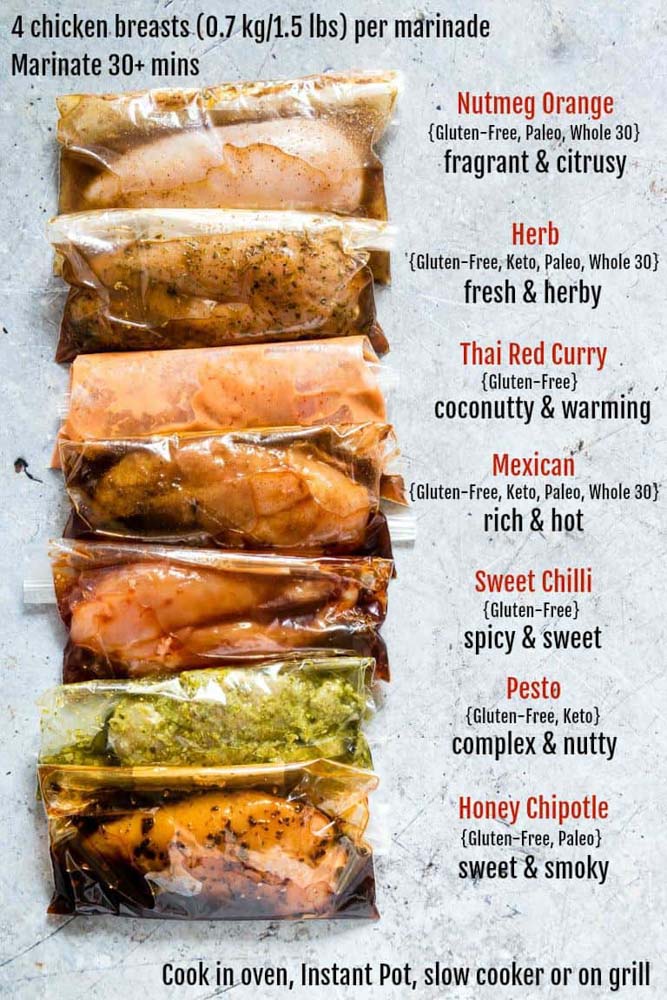 We hope you enjoyed these easy meal prep ideas. Have you tried meal prep for the week? What are some of your favorite meal prep ideas for the week?