It seems like everyone is meal prepping these days. It's now a "trend." But the funny thing is, I remember my grandmother meal prepping! I think it's always been a tactic of busy mothers everywhere and in any time!
It's something I've attempted to do since my kids were little to save me time, money and energy. I don't do well unless I have a plan. And if I don't meal prep once a week, the kids usually end up with Mac and cheese on a busy day and I usually end up eating chocolate for dinner. Whoops! When I meal prep for the week I always feel so much healthier and in control.
There are many benefits of meal prepping:
Save Money
Save Time
Eat Healthier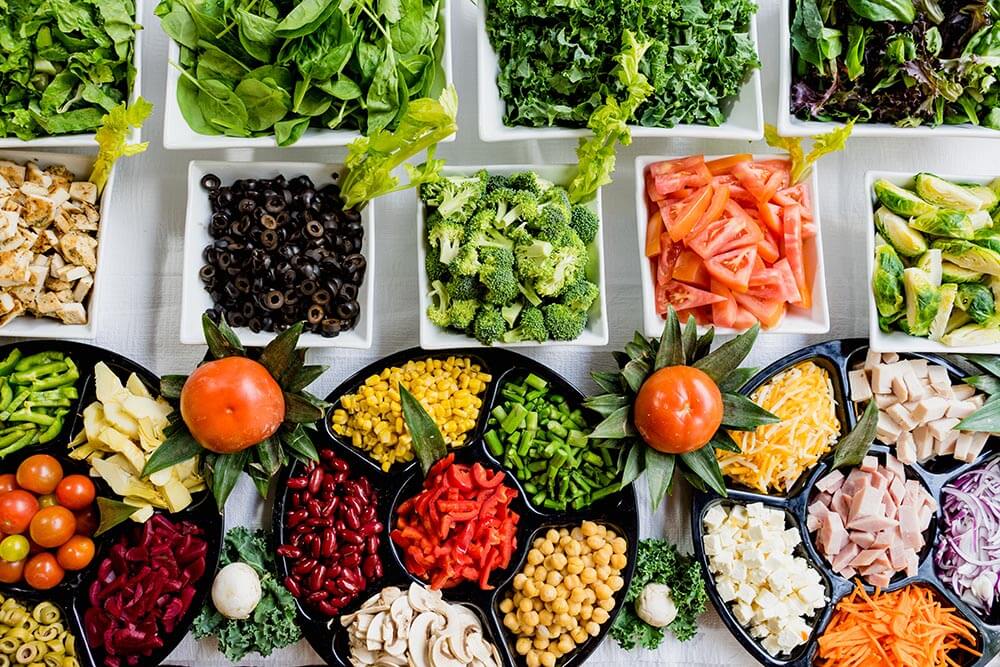 Whether you're doing meal prep for weight loss or meal prep for time and budget savings, it's a great way to organize feeding yourself and your family. Finding these cheap meal prep containers and products has been a huge lifesaver for me though. They cut my meal prep time in half and allow me to use even more easy meal prep ideas every week.
But before you move on to meal prepping and organizing your fridge, be sure your home is in order. Using the Marie Kondo method of Konmari has helped me to declutter, and this includes my kitchen, especially my pantry and my fridge!
And if you need some healthy meal prep ideas, read this for some more inspiration!
Cheap Meal Prep Containers and Products
There are so many products out there for meal prep that are overpriced and overhyped. But these are great cheap meal prep products you need in your kitchen!
Meal Prep Planner
There's not really any meal prepping going on unless there's a meal prep plan to go with it right? This one is simple and easy to use and helps keep me on track.
Meal Prep Cookbook
If you need some good healthy meal prep recipes, this Meal Prep Cookbook is full of them! It even walks you through how to meal prep.
The Best Meal Prep Containers
The very first thing you'll need to purchase to start your meal prep journey are some good glass meal prep containers. I love these ones because they stack nicely in my fridge, wash well, and feel really sturdy. It's best to use glass because 1. they last longer 2. you can microwave them 3. they're environmentally friendly, and 4. they're dishwasher safe. These meal prep containers come in a 5 pack, so you may want to buy a few sets.
Disposable Meal Prep Lunch Containers
If you need disposable lunch meal prep containers, these are great ones. And if you want to reuse them, you can just wash them out by hand.
Glass Mason Jars
I love glass mason jars for quick things like prepped salads or prepped smoothies. I can squeeze them into the fridge anywhere and they double as cups if needed!
Plastic Cups With Lids
If you need disposable cups, these ones are great for smoothie prep and smoothies on the go!
A Good Food Chopper
Meal prep is a thousand times easier with a good food chopper! I've owned a few of them and I really like this Cuisinart one.
Spiralizer
Spiralizers are awesome. Substitute carb-filled pasta with spiralized noodles. This is a great tip, especially if you're trying to eat a Keto friendly diet.
A Good Set of Knives
If you're not into food choppers, you at least need a good set of knives for chopping all those tasty fruits and veggies! This Cuisinart set is really nice. I also bought a set from IKEA that actually really love!
Sturdy Cutting Boards
With all the chopping you're going to be doing, a good set of sturdy, dishwasher-safe cutting boards are essential! I love that these ones have a good grip and don't slide.
Kitchen Shears
Sometimes when I don't feel like pulling out my knives and cutting board, I just use my kitchen shears. I'm always surprised by what these bad boys can cut!
A Crockpot
Crockpots are an essential addition to your meal prep plan. They allow you to cook dinner while you're away. Nothing is better than coming home to dinner already cooked for you!
An Instant Pot
Has anyone else jumped on the Instant Pot bandwagon? I am obsessed with mine! and also obsessed with…
An Air Fryer
Totally 100% obsessed with my Air Fryer! I now cook almost everything in it. It's like having a tiny little oven that cooks things in half the time without heating up my whole house with the oven. Plus, no preheating. For meal prep, I love seasoning some chicken and cooking it in the air fryer. Then I put it in one of the glass containers to use in salads, casseroles, or other meals.
Reusable Chalkboard Labels
These reusable chalkboard labels are great for labeling your meal prep containers for easy access.
Reusable Silicone Bags
These reusable silicone bags are great for storing chopped veggies or smoothie packs in the freezer. I wouldn't recommend them for super messy food, because you do have to wash them.
Silicone Cupcake Liners
Silicone cupcake liners have so many uses. I like to bake banana muffins in advance and freeze them. You can also use them as dividers for lunches.
Pin these ideas for later