Whether you call him Father Christmas, Santa Claus, Kris Kringle or Saint Nicholas, the magic of Santa Claus is one of the most special parts of childhood. And what could be more exciting than taking a family vacation to the North Pole. Here you can meet the real Santa Claus in Lapland, Finland.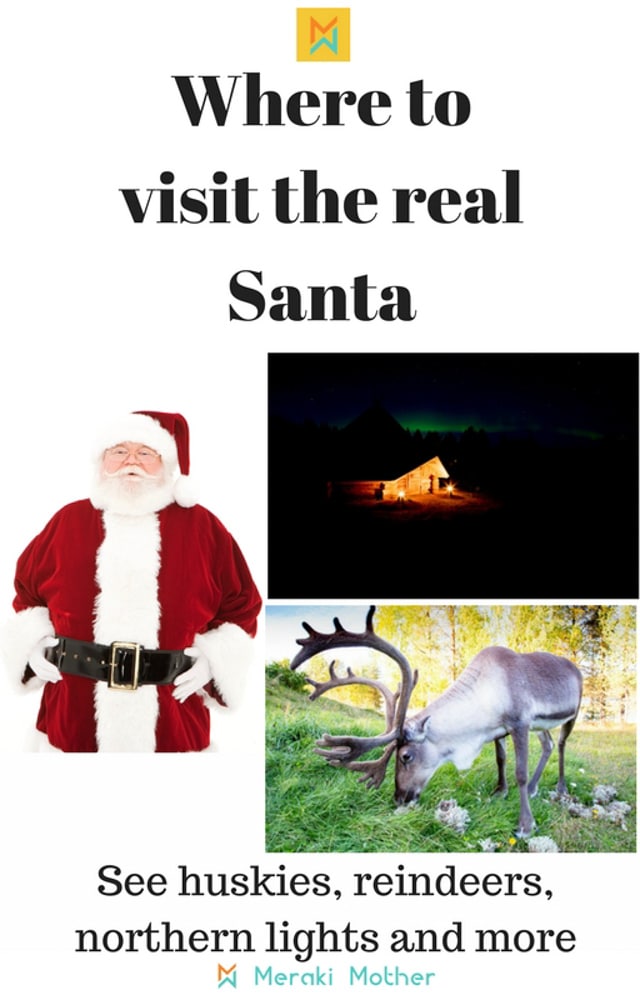 Where Does Santa Claus Live in Finland?
The year long hometown of the real Santa Claus is Rovaniemi, the capital of Finnish Lapland. With the big man residing at Santa Claus Village. The Village is only about a 10 minute transfer from Rovaniemi airport, the official airport of Santa.
Over 30,000 visitors make the journey to Santa Claus Village in Lapland each year. That number is rising as it's popularity grows. Most of these visitors come during the Christmas season. We decided to skip the crowds and visit in off season.
Some of the parts of the village close off season but the fact we shared the village ( and Santa) with only a couple of other visitors made up for this.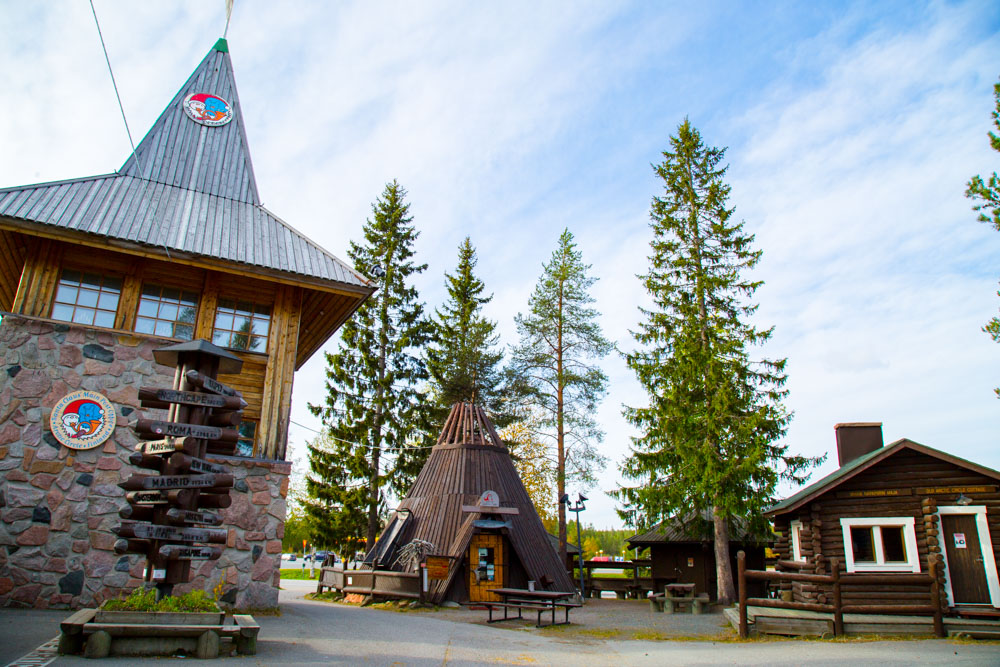 Related: Things to do in Helsinki during Christmas time
Meet Santa Claus
We stayed in the village for two nights. The children made sure they saw Santa Claus every day we were there. On the first day they were so excited we even saw him twice! Because it was off season we never queued and only saw two other families there during all our visits.
Entry to see the real Santa Claus is free. If you want the moment captured in a photograph or a video by the friendly elves then there are fees involved.
I honestly still believe this is one of my favourite family travel moments ever. The look of amazement, joy and wonder on my children's faces is something I will always treasure.
There is also a Christmas exhibition that shows Christmas traditions from around the world as well as sharing some of the quirky Finnish Christmas customs.
Want to see more of Europe? Check out our Iceland with kids post.
Santa Claus Main Post Office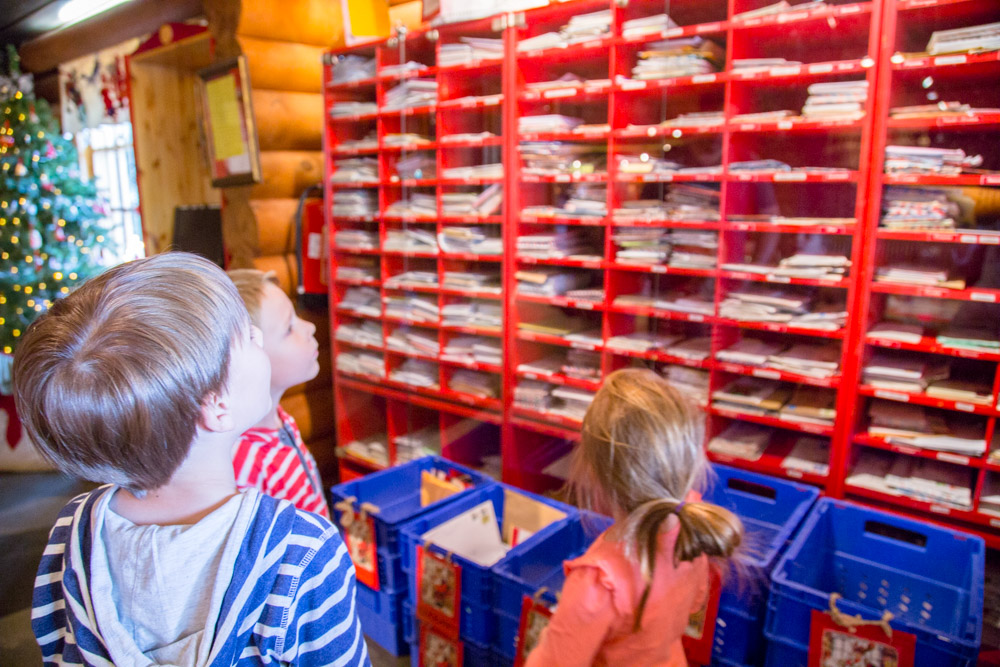 Santa Claus's Post Office was a firm favourite with our children. They loved seeing the hundreds of thousands of letters to Santa that make there way here every year from all around the world
Here you can send a Santa letter to a special little person in your life that will come with a unique postmark all the way from the Santa Claus Post Office.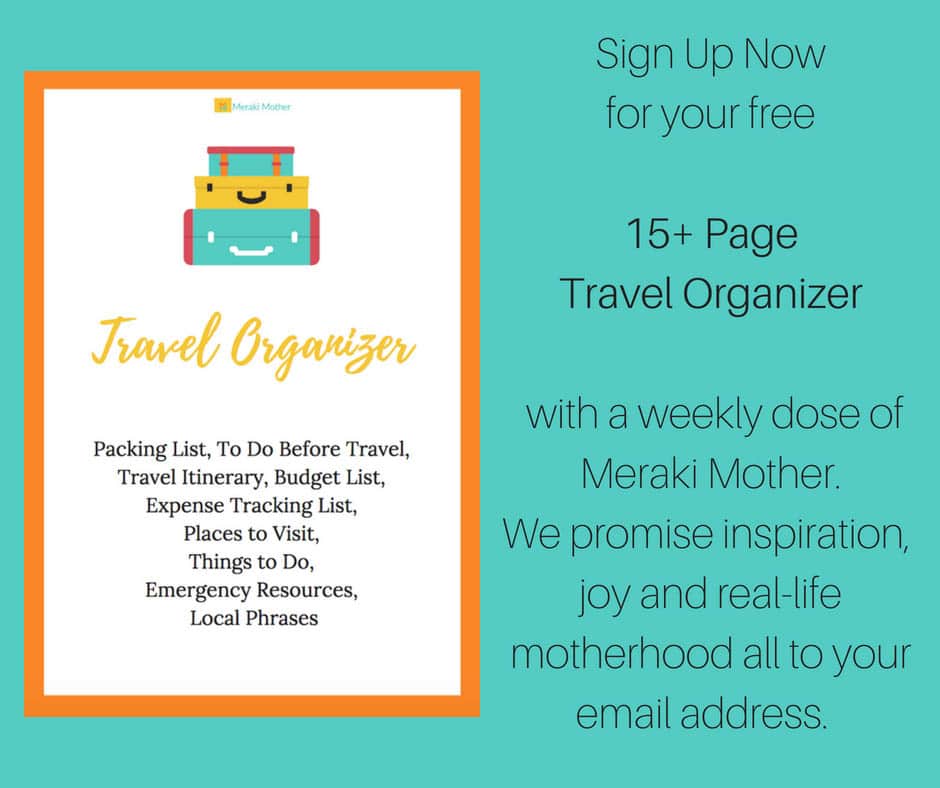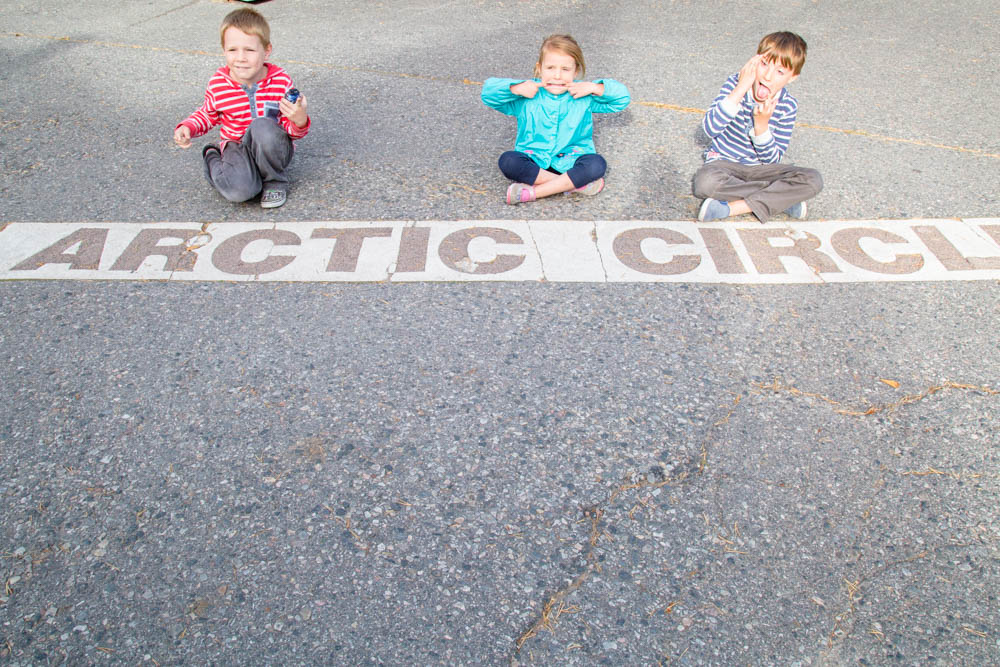 One of the fun things about Santa Claus Village is that the Arctic Circle crosses right through it. The Finns also call this the border of hastiness. Time gets muddled up here and becomes the enchanted time of reindeers and elves.
Accommodation at Santa Claus Village
If you decide to stay at the village the cottages are only a quick two minute walk to the attractions and Santa Claus. There is a free airport shuttle right to your cabin door and the service during our stay was always excellent.
Each cottage is decorated with some christmas cheer ( even when we visited in September) .With a christmas tree on the verandah and advent candles glowing in the windows.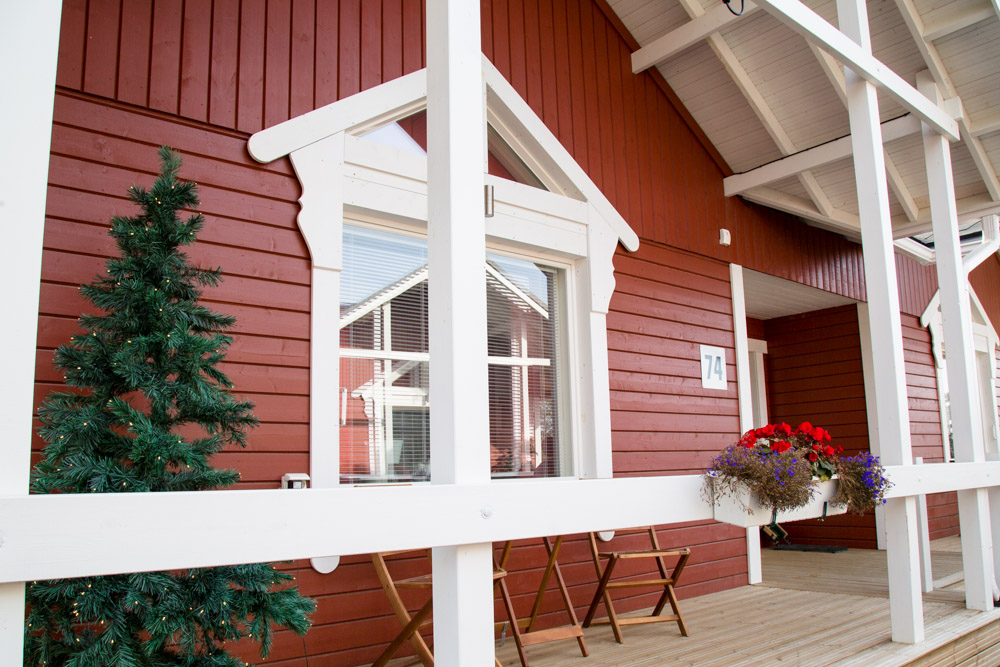 A buffet breakfast is included with your stay. Each cottage also has its own sauna ( if you stay in Finland for any length of time you will know Finns love their saunas).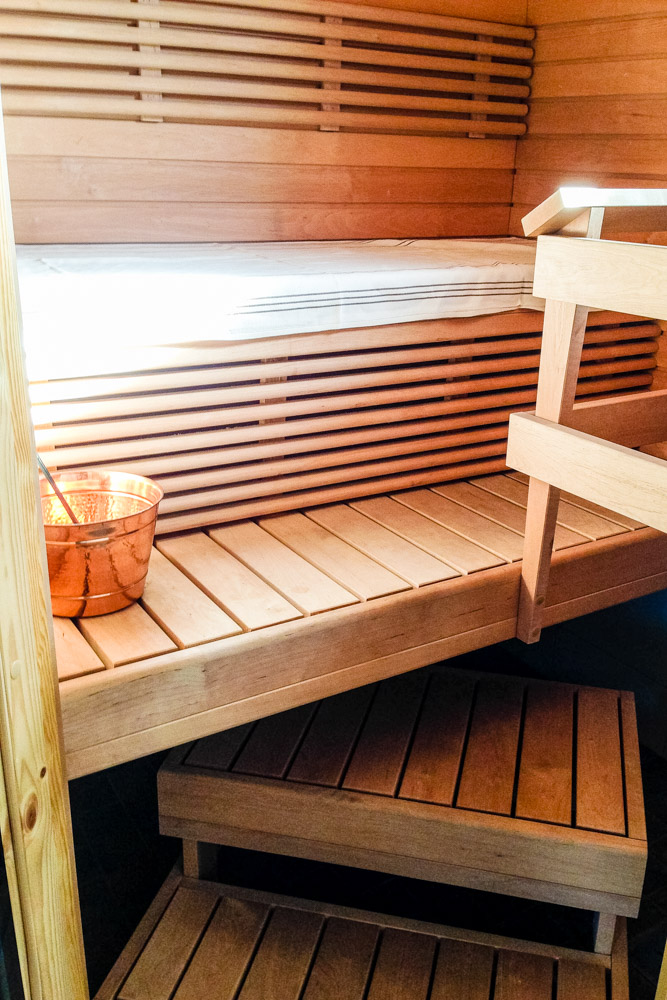 During busy times accommodation can book up fast so make sure you book well ahead.
Other Things to in Finland with Children
Although the real Santa may be the big draw card there are lots more fun and exciting family activities in Finland. Experiences vary from season to season but no matter when you visit you will be left with lots of amazing family memories.
Taking a ride on a husky sledge
One of the family tours we did during our stay was a Husky ride at Huskypoint. There may have not been snow but rushing through the wildflowers was still exciting. Hearing over 280 dogs howling with excitement when they knew a team was getting harnessed up for a ride was just as magic.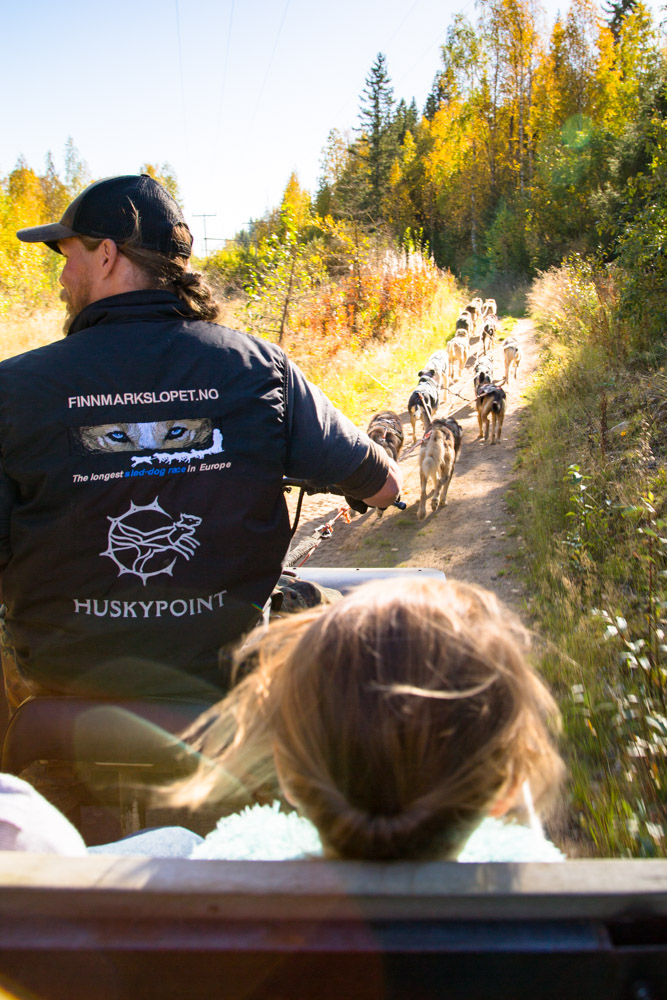 Getting up close to Santa's Reindeer
During the colder months it is possible to go on winter wonderland sled ride pulled by reindeer. If you go in the warmer months you wont miss out though. We headed out to a family run reindeer farm and feed these gentle giants by hand at Sieriporo Safaris.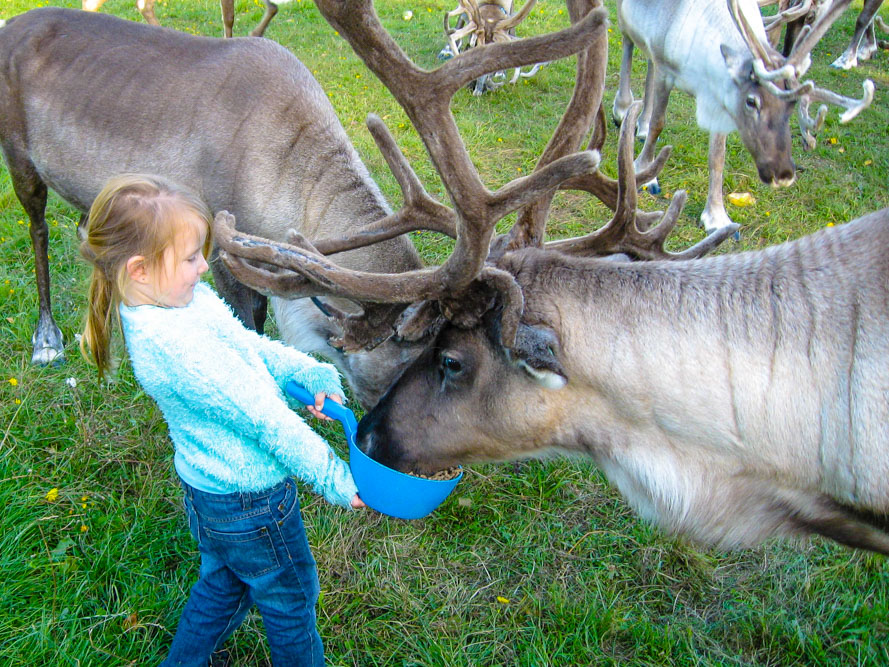 Chase the Northern Lights
With the Aurora Borealis appearing around 150 nights of the year in Finnish Lapland you may be lucky enough to catch a glimpse of these beautiful lights dancing across the night sky.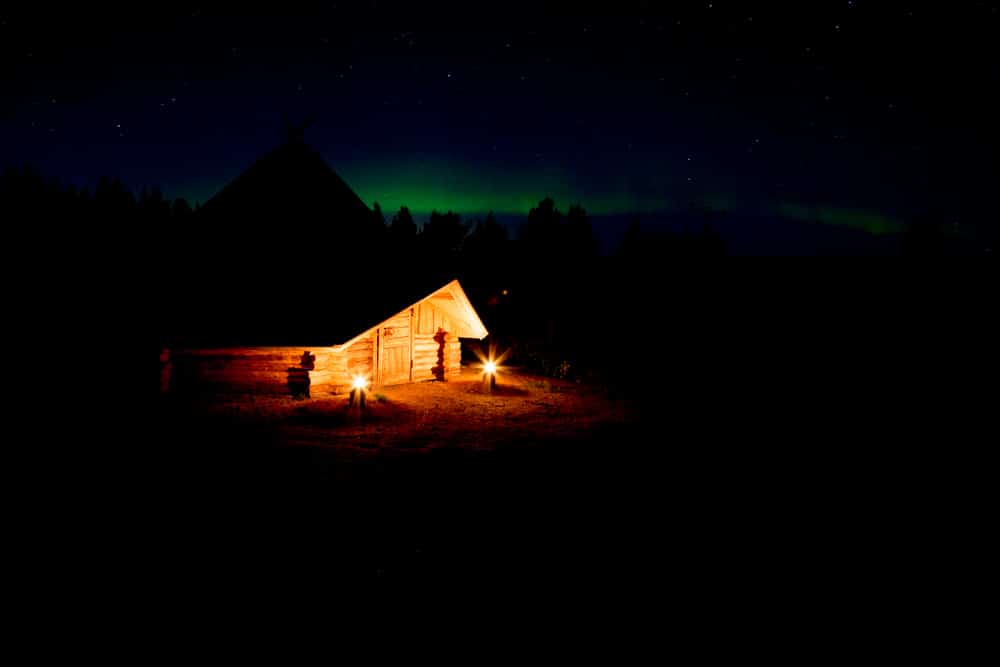 Finland left a big impression on every member of our family. It is the kind of destination which leaves a little bit of magic in your heart that you will treasure long after your children have grown up.