So you're going to Paris with kids, but you're not quite sure what to do… I've rounded up the best things to do in Paris with Kids or even as an adult.
The Best Things to do in Paris with Kids
Before You Go to Paris with Kids
Where to Stay in Paris with Kids
As much as I love a luxe hotel, visiting Paris with Kids makes that a little impractical! We've found that the best options when we bring the kids is to stay in an Airbnb. They are affordable, often more spacious, and can give your family a feeling of what it's really like living in the City of Light. We've created this great list of Family-Friendly Paris Apartments that sleep at least 5 and are under $250/night.
If you've never used Airbnb before, be sure to use our $40 coupon off your first booking!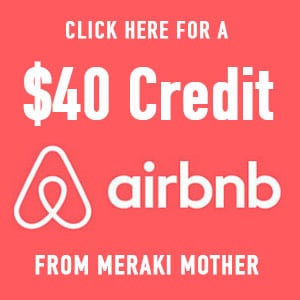 Learn Before You Go
It's always good to give the kids a little knowledge base, before heading out on any cultural excursion, and what could offer more culture than Paris? With so much history and art, there is plenty to learn before you visit Paris with kids. These are our favorite resources:
Katie Meets the Impressionists
Have the right gear for Paris
If you're going to Paris with kids you want to be sure you have all the right essentials for traveling with kids. Packing light is a priority, but you don't want to be stuck in a foreign country without something you can't find. This is a great list if you're traveling with babies and toddlers. Depending on the season you're traveling in, you'll want to pack different items. Paris can be freezing in the winter, and sometimes even snow, while it can be sweltering in the summer.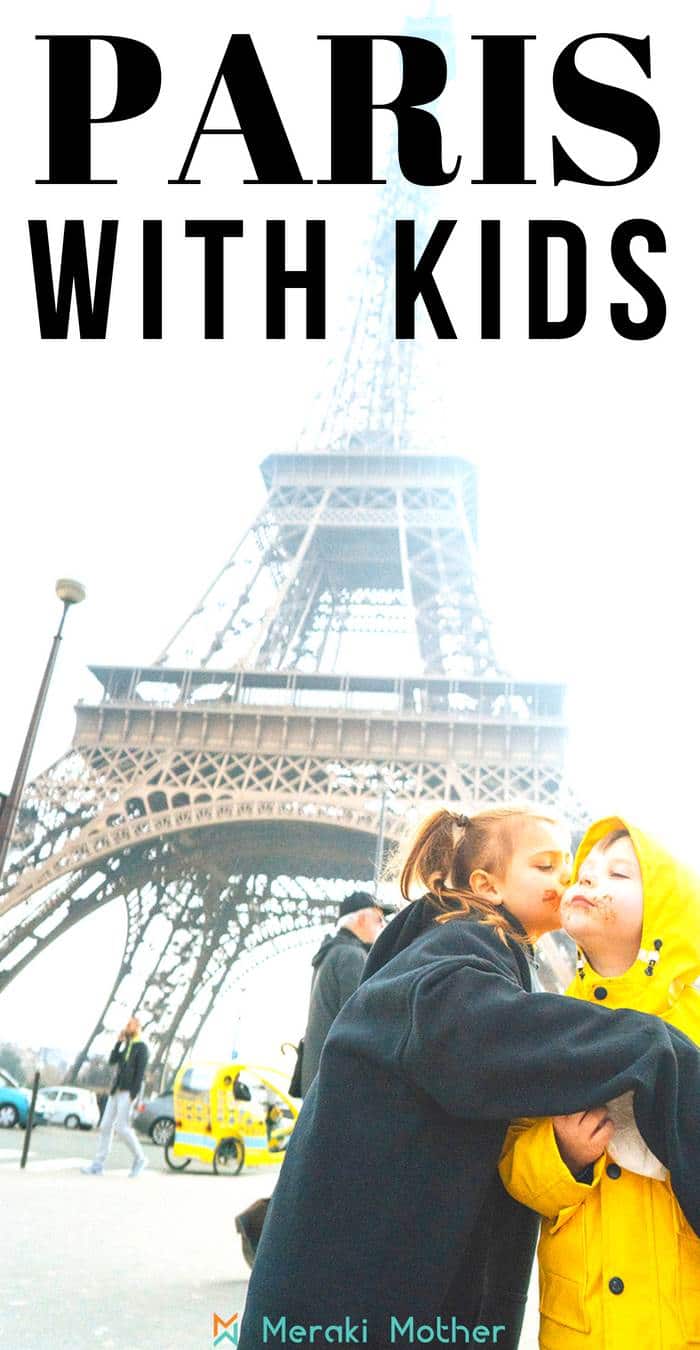 The Best Things to do in Paris with Kids
Luxembourg Gardens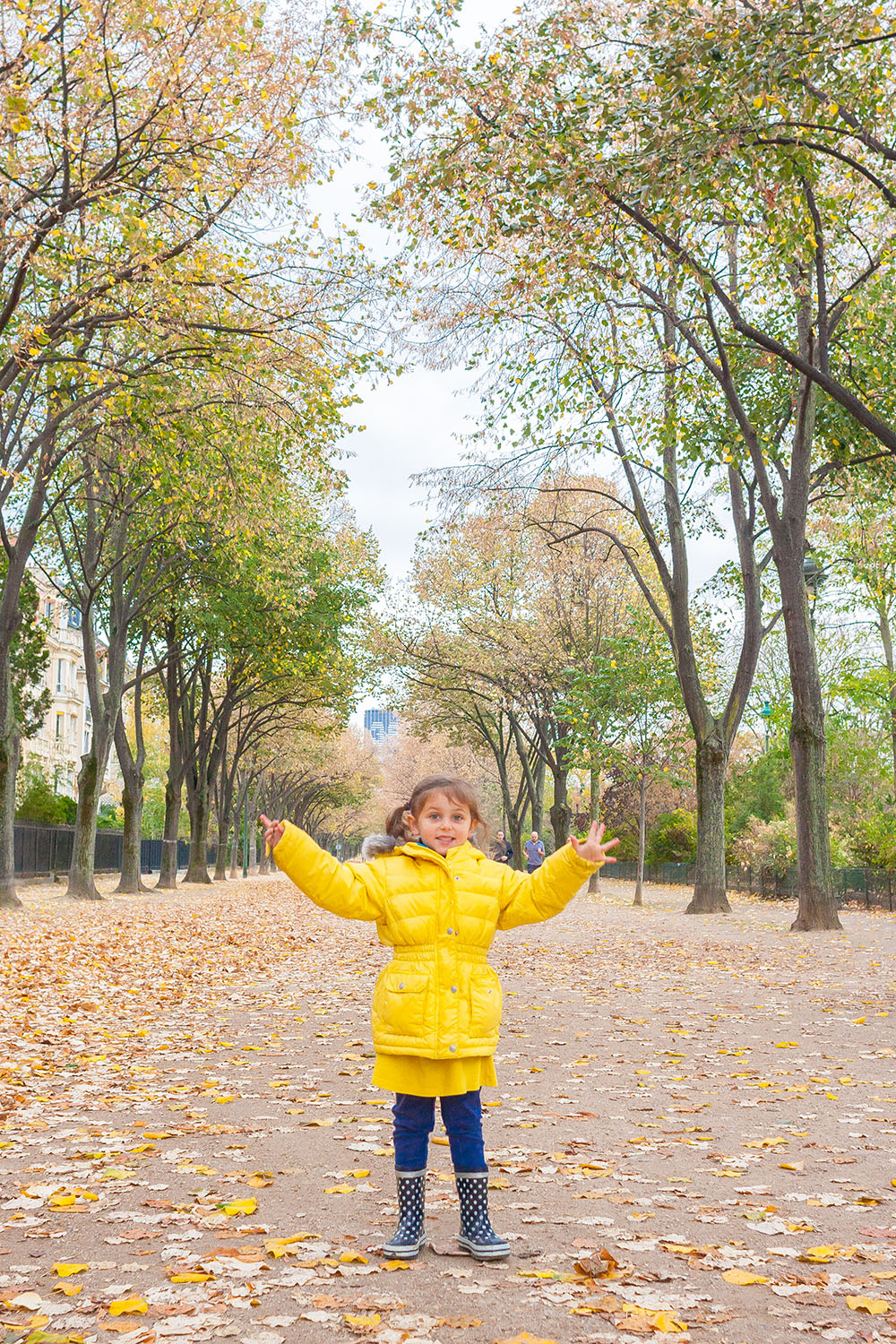 One thing I love about Paris is that, for a city its size, it offers plenty of green space for the kids to play on.
The first thing I like to do any time I get to a destination is to find the nearest park or playground. I love visiting the city, but sometimes we need a break from all the crowds and cars.
The Luxembourg Gardens offer not only plenty of open space, but also an amazing playground for kids, as well as a pond where you can sail rented sailboats.
To ensure kids safety during your trip I also recommend the use of a good GPS for kids. That way you can always know where you kids are.
Eiffel Tower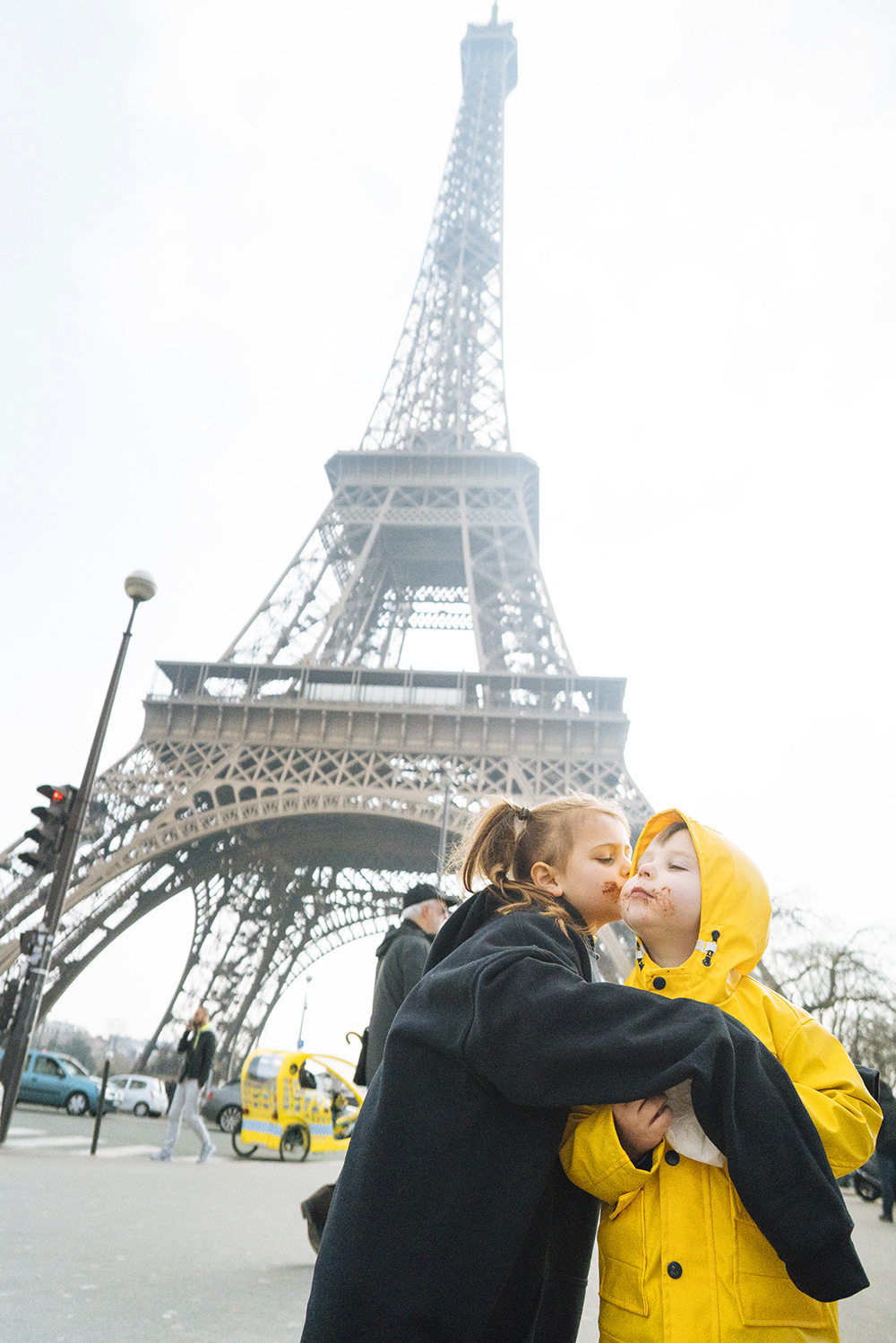 What is a visit to Paris without seeing the Eiffel Tower? Learn a little about its conception and construction before you go and help the kids to find it nearly anywhere you go in Paris. You'll need to book your tickets for the Eiffel Tower as soon as possible, as they do sell out quickly. We loved taking a guided tour through Get Your Guide and they often have tickets available when the Eiffel Tower Website is sold out!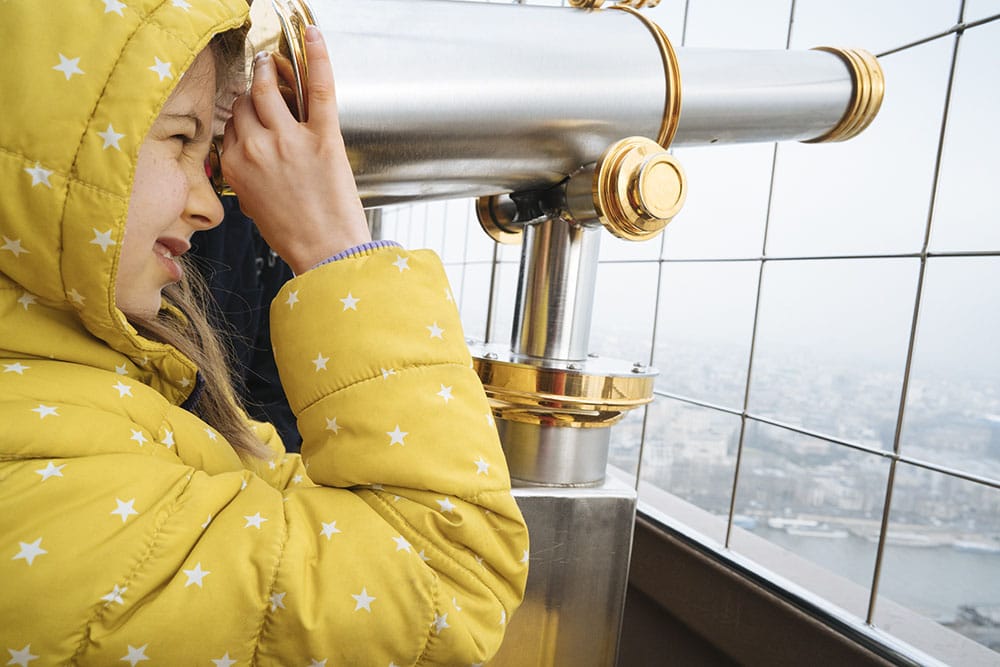 Notre Dame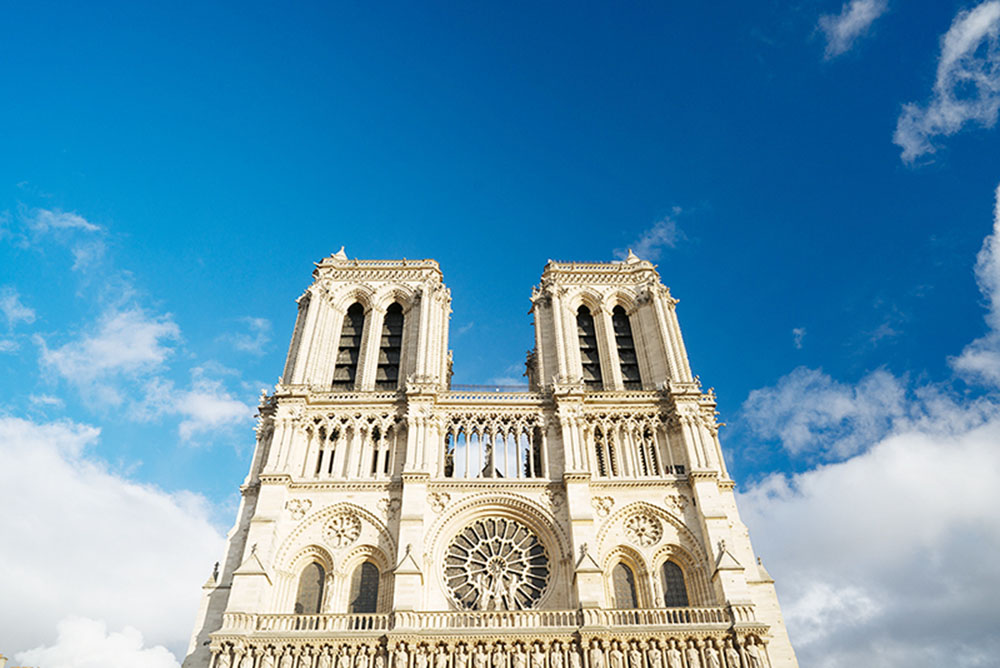 Be sure to watch The Hunchback of Notre Dame before heading to this breathtaking cathedral that even kids will appreciate. Toward the back of the cathedral is a miniature of the structure under construction. Kids will love being able to identify parts of the building they've just walked through and it looks like the world's best dollhouse! Be sure to hit Notre Dame de Paris sometime during the hour mark so you can hear the bells toll.
The Louvre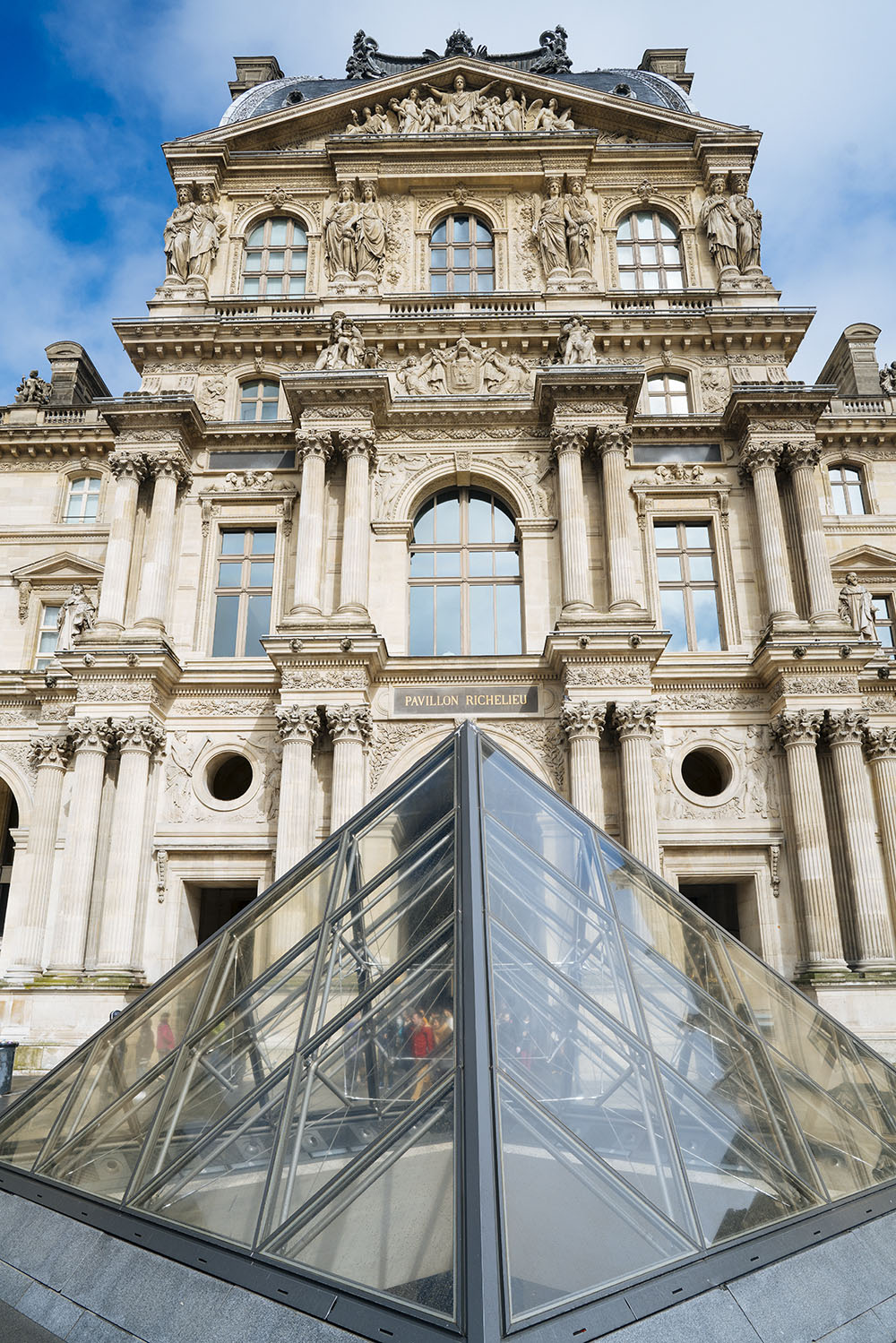 The Louvre is a treasure trove of art and history, however it can be huge and overwhelming for kids. We recommend taking a guided tour through the Louvre that will help your kids to focus in on a few key pieces of important art history. We love these family oriented tours through Get Your Guide.
Pompidou Center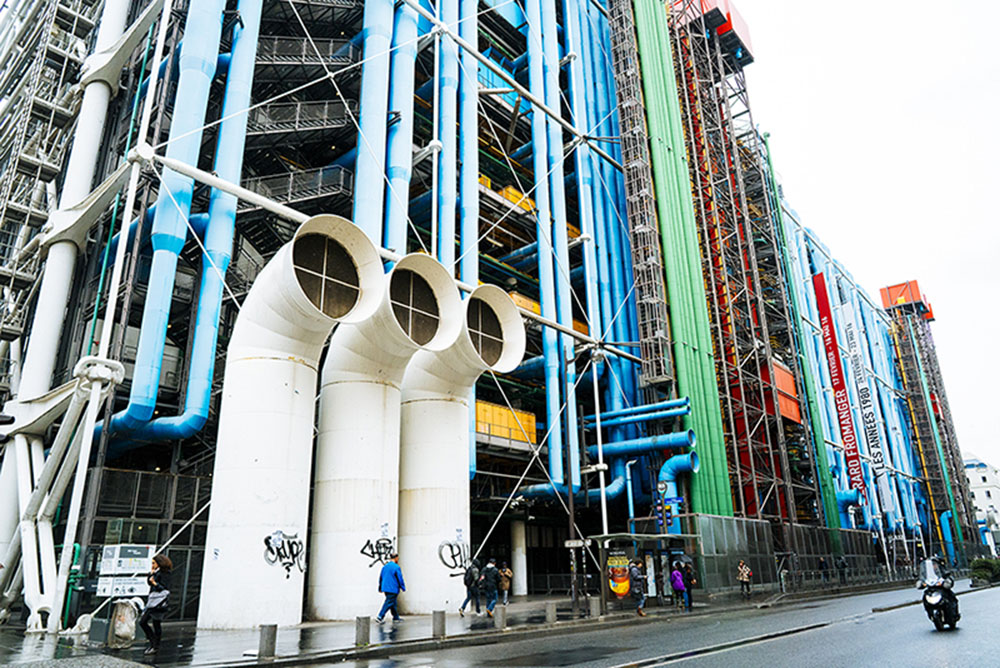 The Pompidou Center houses France's largest modern art museum and a public library, but that's not the real attraction here! Just visiting the outside of the building is fun enough. All of the workings of the building have been placed on the outside of the building, instead of hidden inside walls. Each of the elements is color-coded: green pipes are plumbing, blue ducts are for climate control, electrical wires are encased in yellow, and the red ones are circulation elements and health and safety. Even the escalators are located on the outside of the structure. See if the kids can guess which color corresponds to which function.
Arc de Triomphe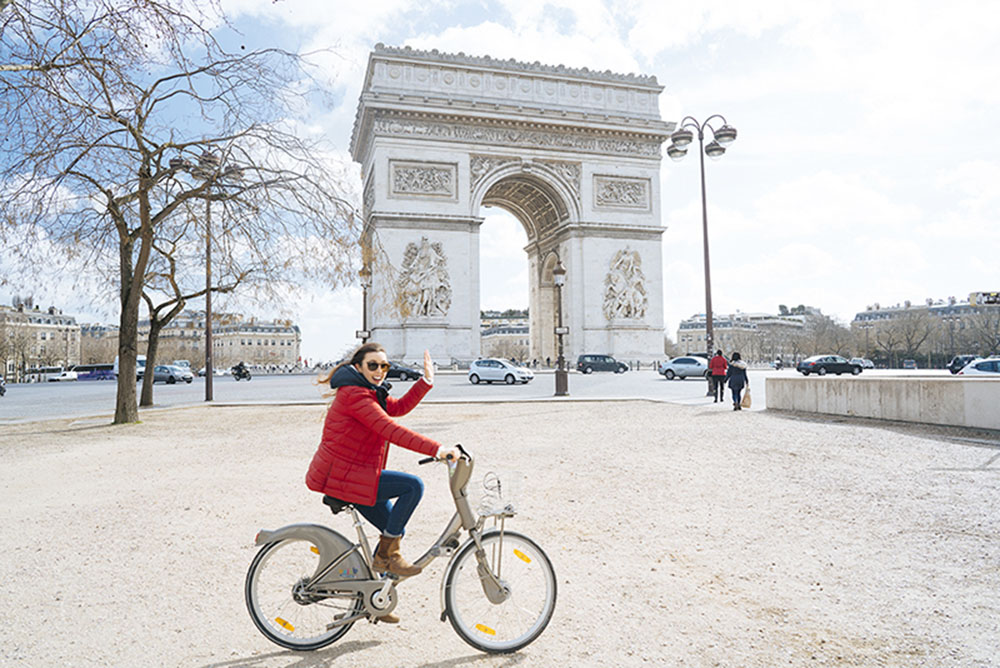 Climbing to the top of the Arc de Triomphe is one of the most iconic things to do in Paris along with the Eiffel Tower. You'll get a great view of the city as well as be able to look down on the busiest roundabout in the world! Do NOT cross the street. There are underground tunnels that will take you to the Arc.
Ride Carousels
Paris is covered in beautiful carousels. Stop and ride every one! They are all lovely and unique.

Versailles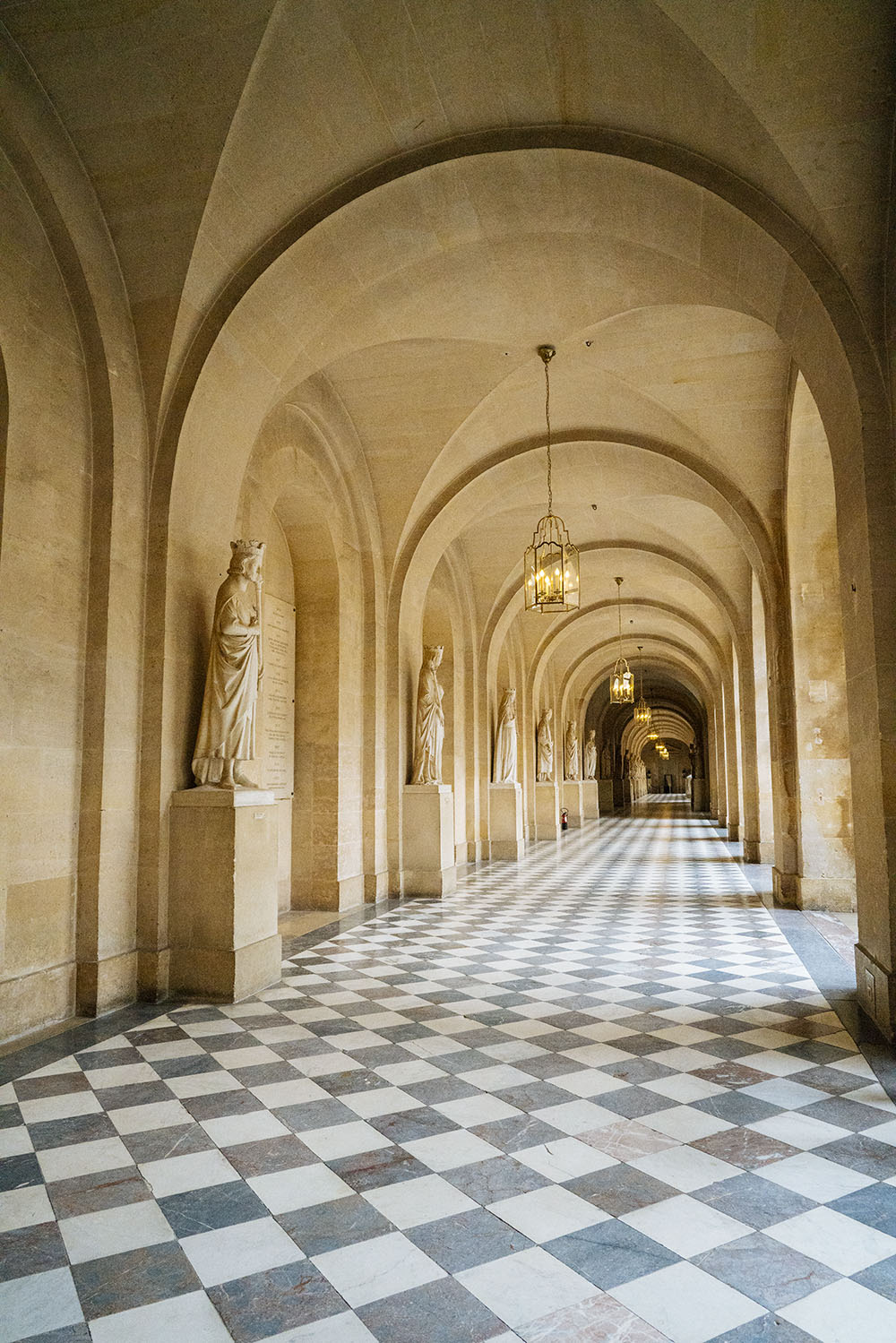 If you plan to go to Versailles, and you definitely should, allow an entire day for the experience. Versailles is an easy train ride from the city center, but the grounds are huge and will take you several hours to explore. Tour the palace and save most of your day for the grounds. You can rent bikes, a golf cart or even take a segway tour!

Cooking Class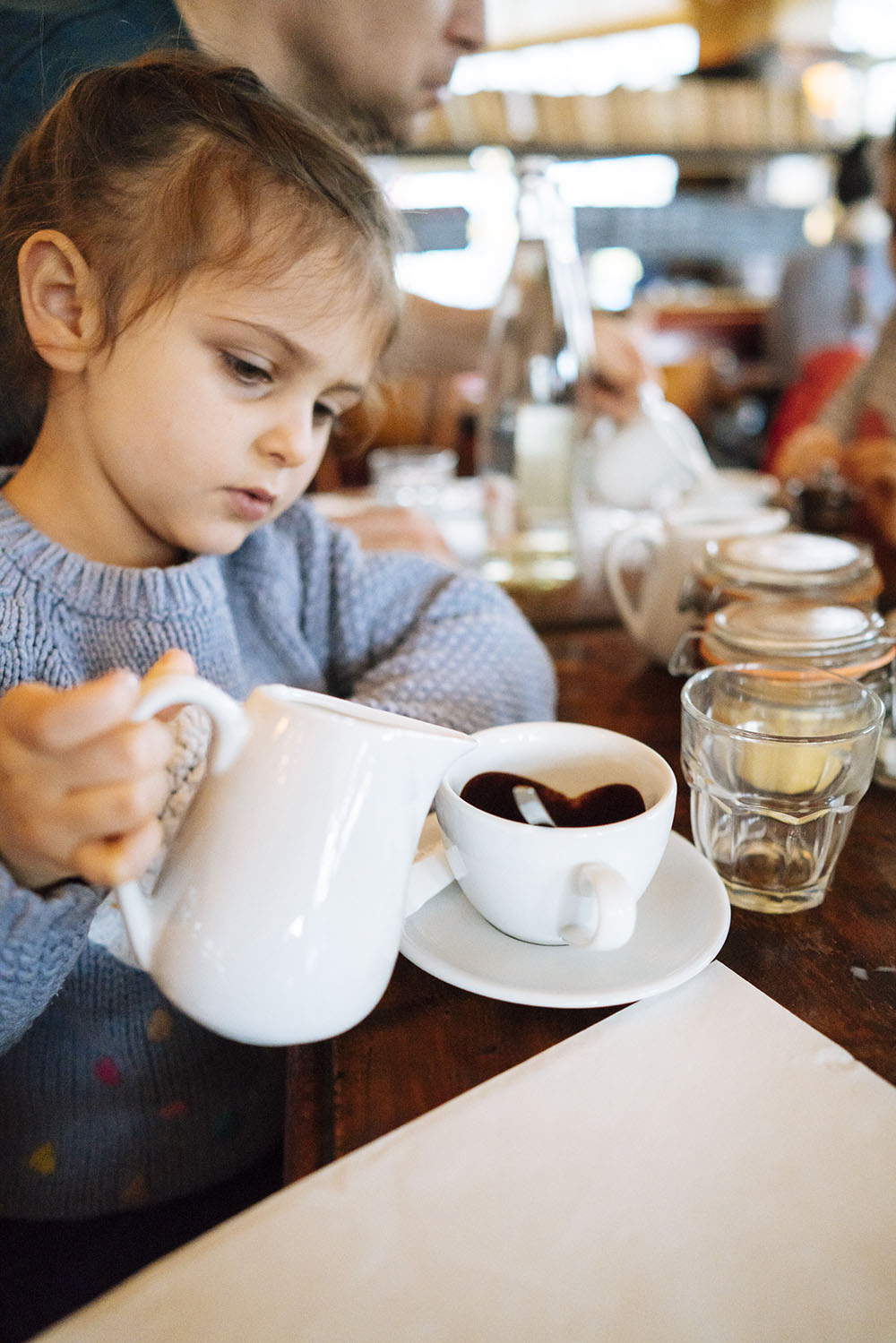 Paris is a culinary mecca, so it is only fitting that you should take a cooking class while you're in Paris with kids. Learn to make croissants, macarons, crepes and many more delicious french staples. There are so many cooking classes in Paris, but be sure to book one that offers food your kids will enjoy.
Disneyland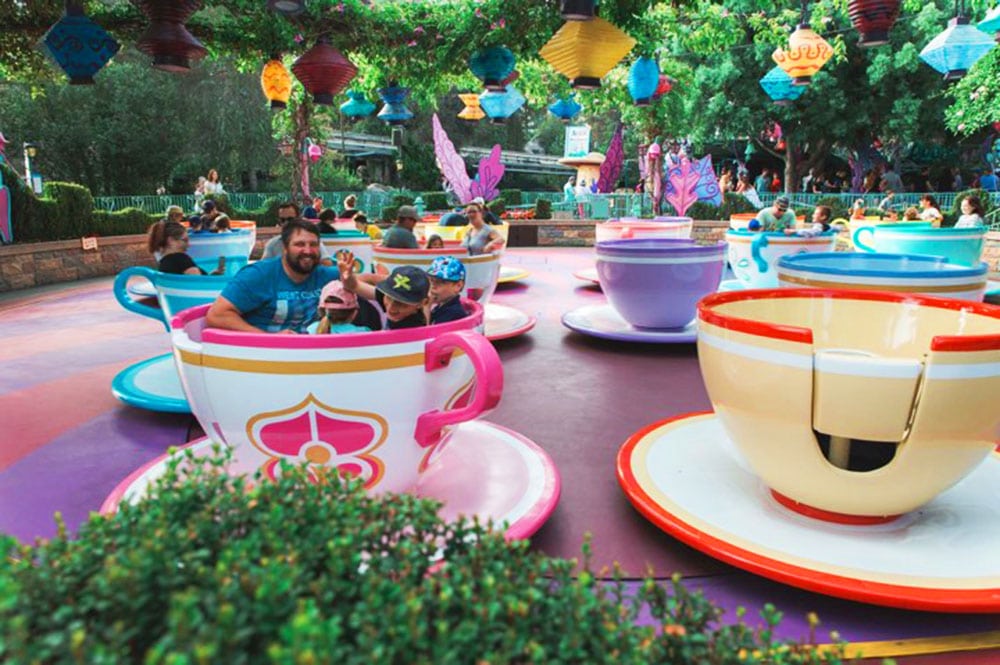 If you're a Disney fan, then a trip to Disneyland Paris is a MUST! Disneyland Paris is a quick train ride from the city center and has plenty of hotel options surrounding the park. Our favorite ride is Rattatouie because what could be more French?!
Take a Tour
In case you can't tell, we are big fans of doing tours! They really offer the kids something that I can't give them, experience and inside knowledge from a local, and they can also give you a much-needed break from playing tour guide. There are so many fantastic locals out there offering great tours around the city. Try one that looks fun to your kids!
Paris can be very kid friendly if you know where to look. Have an amazing time with your little ones!