I first came across the idea of an infinite dress when I was looking for ideas on packing light for a trip we were taking.  They all seemed super expensive to buy but then I came across an infinite dress pattern from Sew Like My Mom.
After making one and loving it I decided I need a few in my wardrobe in all different colors and patterns. I have worn these dresses to all sorts of occasions from weddings ( with a 50's style ruffled petticoat underneath) to an everyday sundress.
My daughter was constantly saying she wanted a twirly dress too ( they really do make an awesome dress to twirl in ), so I decided to adapt the pattern to fit her.
I have actually found this wrap dress pattern for girls to be better than for adults. She wears it as a dress in multiple ways, or as a skirt and even pulled up high and worn as a top with leggings ( which is great as she starts to grow out of them as it extends the wear life by years ).
It even fits all the seasons. For summer you can wear as is and in winter it is easy to pop a long sleeved top underneath, then wear with stockings and boots.
And now for the bit you will love as a busy mom…I don't even get the sewing machine out! I create this gorgeous dress in about an hour and a little overlocking.
You can of course, sew the areas I use the Overlocker for but honestly if you don't have one, ask around and borrow one for the afternoon. It makes this DIY girls dress project so easy and finishes the edges neatly so they last for ages.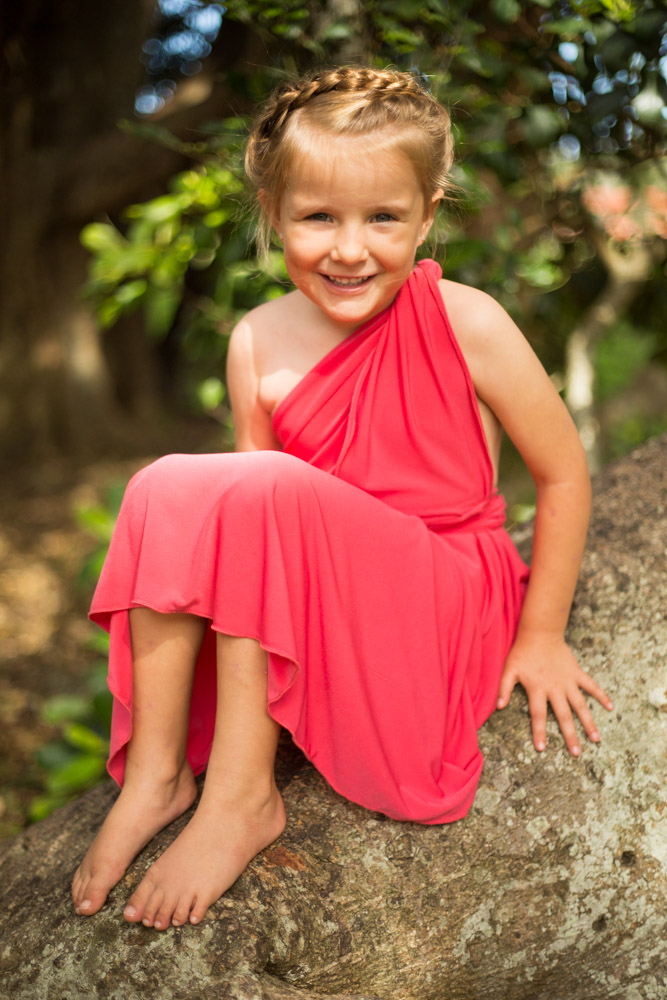 If you do a lot of sewing projects it may be worth investing in an Overlocker as they make edging garments so easy.
Best Wrap Dress Pattern For Girls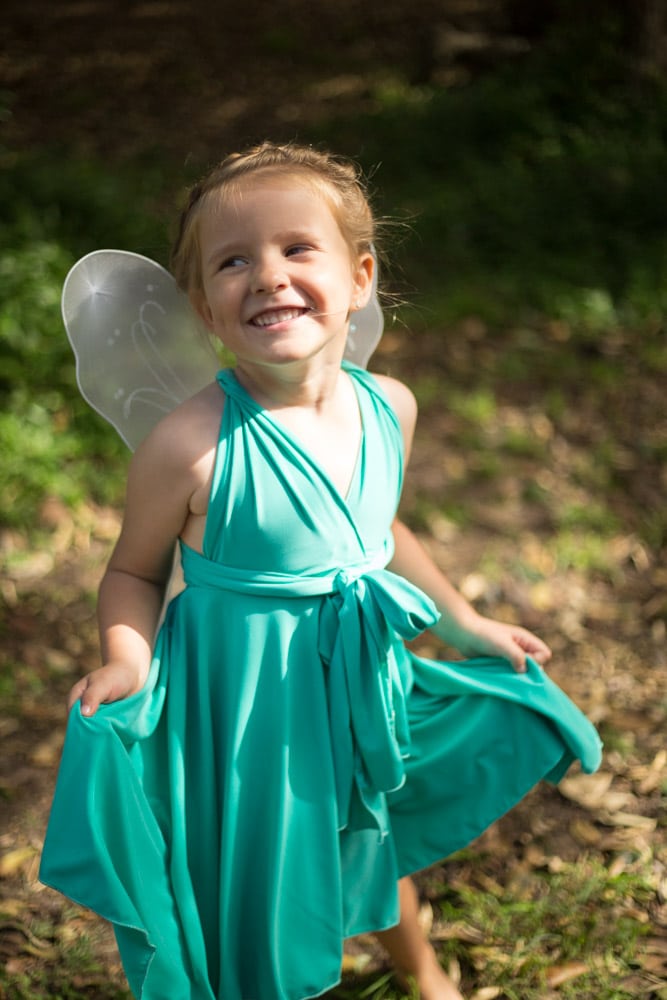 Equipment You Will Need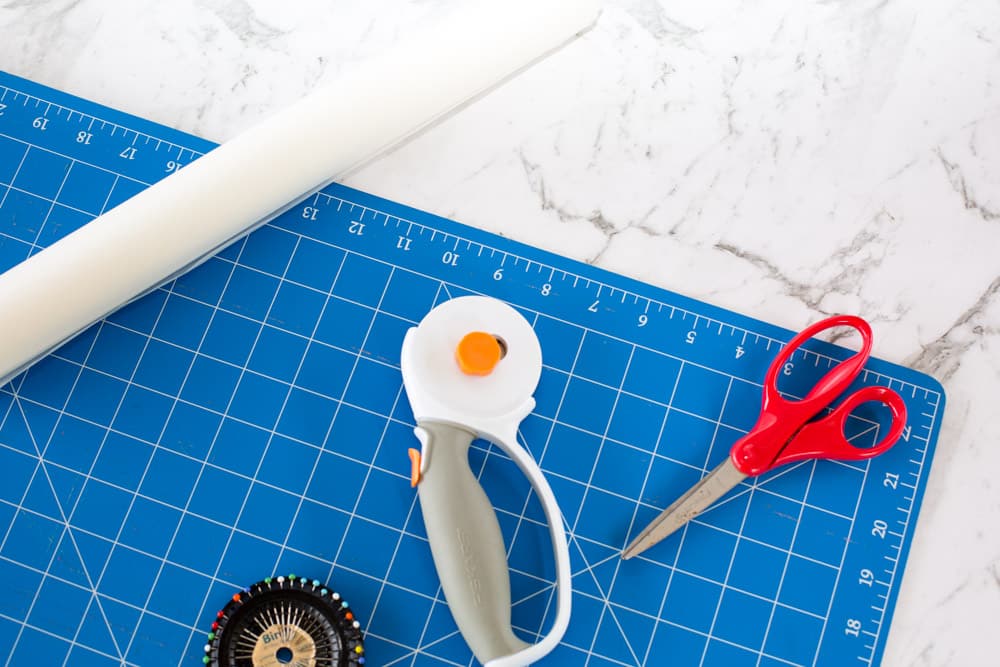 Paper to make the pattern. I used baking paper but Newspaper can work just as well.
Rotary Cutter ( you can use scissors but these make edges so neat and you can cut your pattern out much quicker ).
Jersey knit fabric with stretch.
A Note on fabric. You could get a patterned material but be sure that the print is on both sides and think about how it will look when wrapped.  
It is possible to have some fun with different colored fabric for the skirt and straps. I used a stretch lace for the straps with one dress and loved the outcome.
Making A Wrap Dress Pattern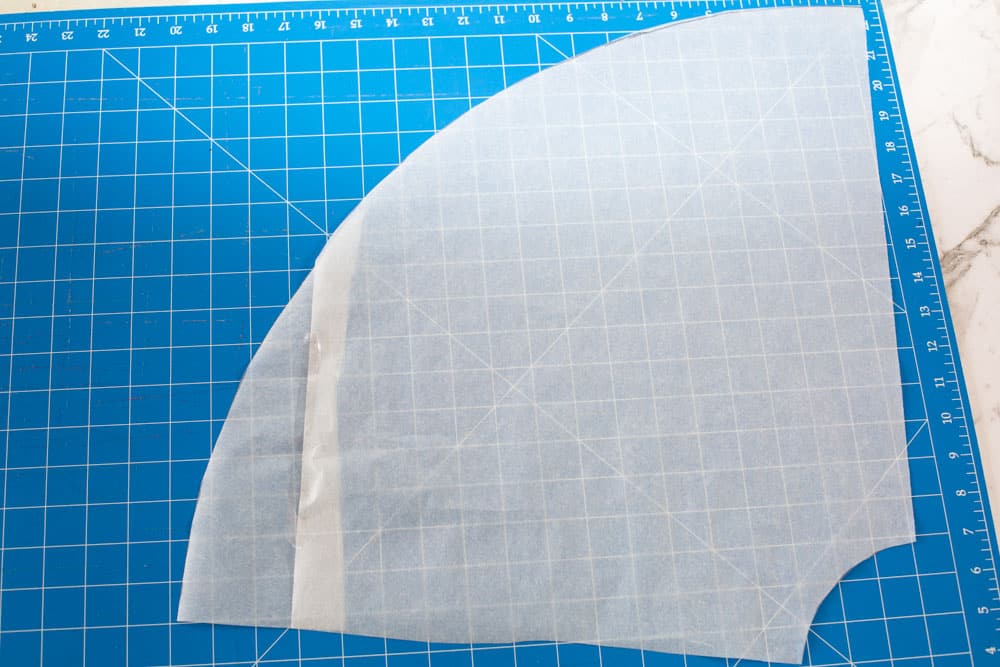 You will need some basic measurements in inches for your wrap dress pattern.
Measure the waist ( I measured around my daughters so it sits around her belly button).
Decide how long you would like the dress to fall from the waist. I found about an inch or two below the knee perfect as it allowed for plenty of growth.
Measure how wide you want the straps to be. You will have two straps with a cross-over at the front. I  made my daughter's straps wide for decency and so she could wear the dress without needing a top underneath.
Measure your child's height. For an adult these straps are roughly 1.5 times your height in length but for children I found you can go slightly shorter than this.
To make the pattern.
Luckily Melissa did the fancy math here as it was never my strong point! Divide the waist measurement by 6.28 to get your first pattern measurement. As you are working with a stretch fabric always tend to go smaller rather than larger with waist measurements.
Now get your paper and mark this measurement from the corner along the edge and make this a 1/4 circle. Then mark from this small inner waist 1/4 circle the length of the dress. Make this a 1/4 circle too. Cut out the inner circle and along the edge of the outer circle till you have the same shaped pattern as the above image.
Cutting out the Wrap Dress
Next fold your fabric in half then half again, so you have four layers of fabric. Pin your pattern on the fabric from the corner as shown. Now cut out the inner circle and the outer circle only with the rotary cutter. Do not cut along the straight edges!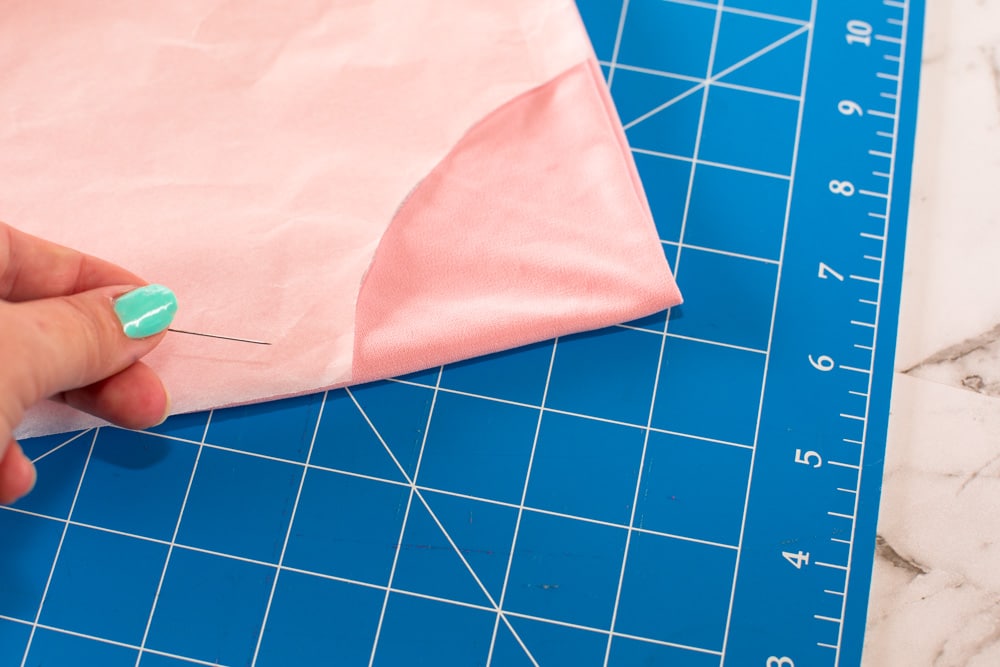 For the straps, simply double your fabric and cut out the width and length needed with the rotary cutter. You may find a ruler helpful here.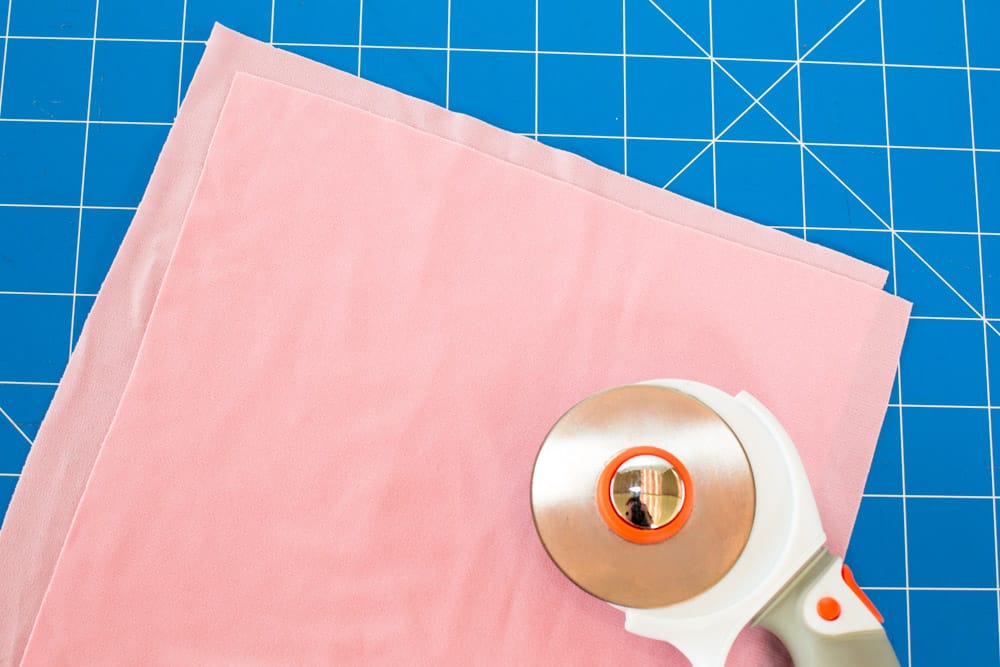 Finally, you will need to cut a waistband. This will be a rectangle the length of the waist measurement and around 4 inches wide. To have a wider waistband just make the width more ( but note you will be doubling this piece when attaching it to the wrap dress )
To make the infinite wrap dress
The first step is to pin the straps to the waist. I had a crossover of around 1.5 inches but you can change this to personal preference.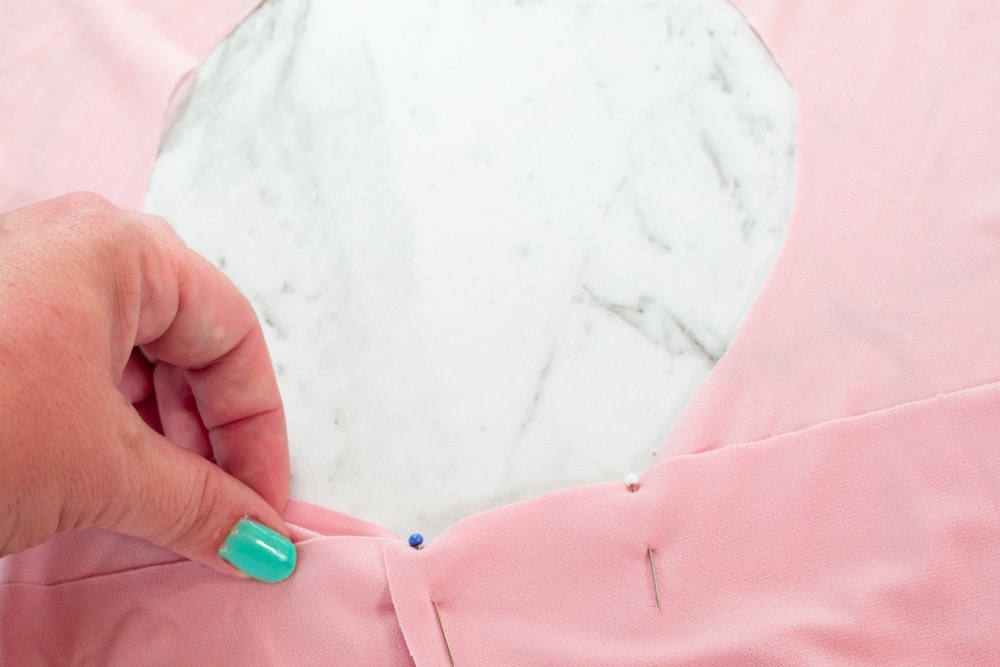 From this middle point then proceed to pin all the strap edges to the waist.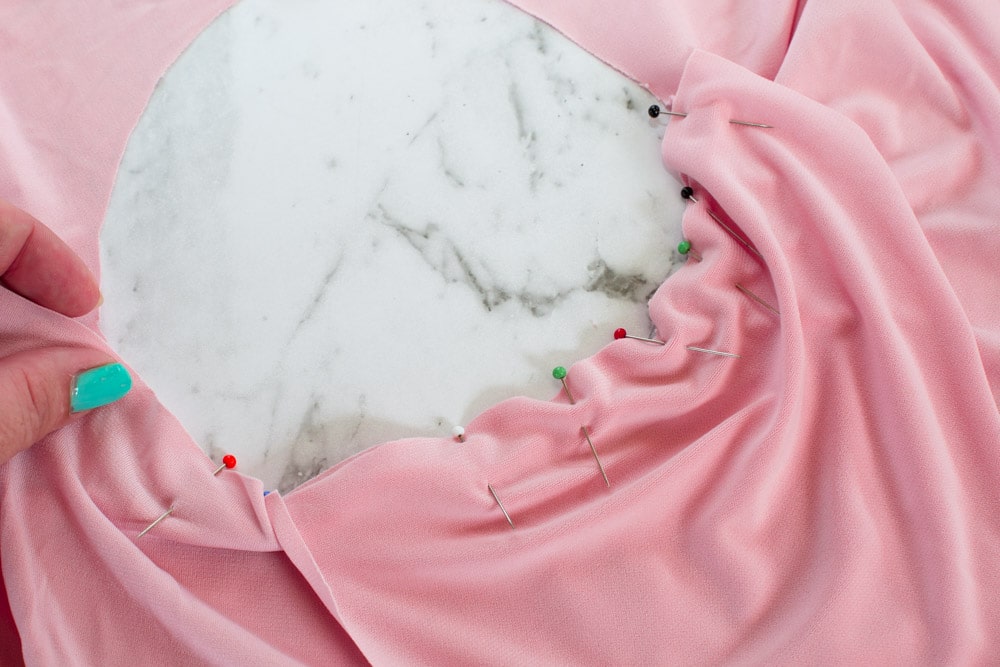 Get your waistband material and double it. Then pin the cut edges to the waist. ( this will mean around the waist circle you will have 4 layers of material ( the skirt, the strap and the doubled waistband).
If you would like a super neat finish on the waistband you can sew the short edges together first before doubling and pinning. This will just make the pinning stage a little more fiddly but looks tidier. Just be sure to line up the seam with either the front or the back of the dress.
Next Overlock the waist so that you attach all the parts of the dress together. Trim any threads and you now have a finished dress that your daughter will adore.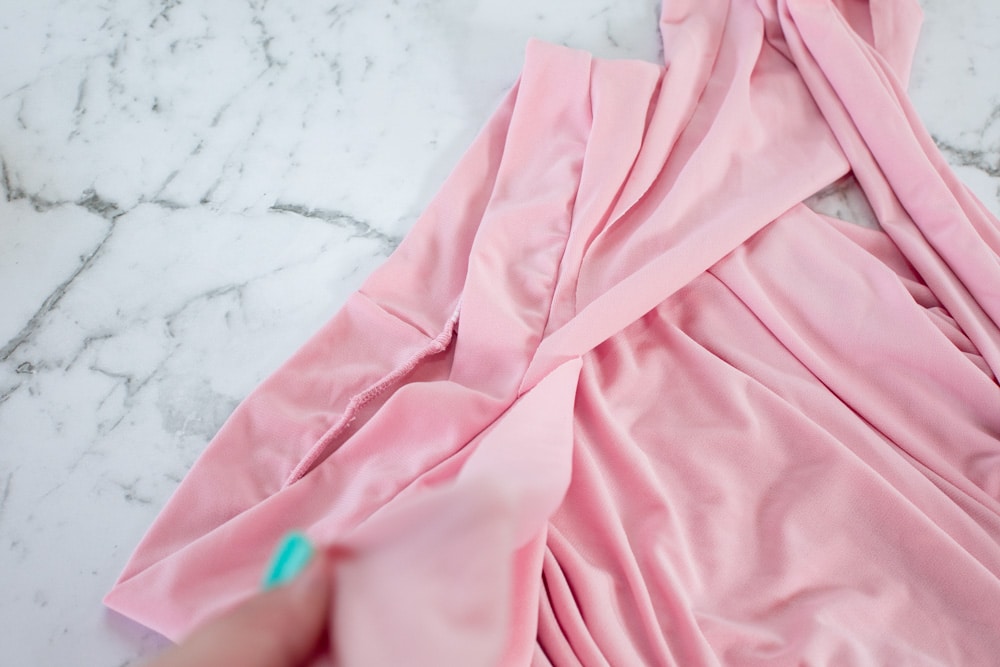 Get Creative with multiway dresses
You can be as creative as you want with these great multi-way dresses. I even sewed a few skirts only in floaty pattern fabrics that she can layer with her dress for a different look.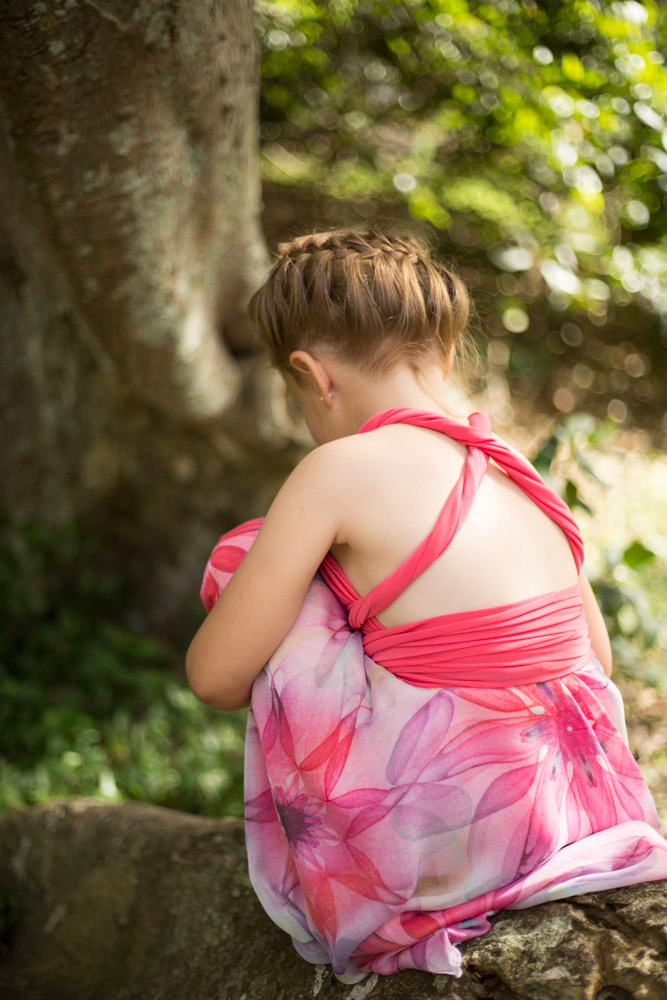 We have got so much wear out of these simple dresses and we always get asked where they're from.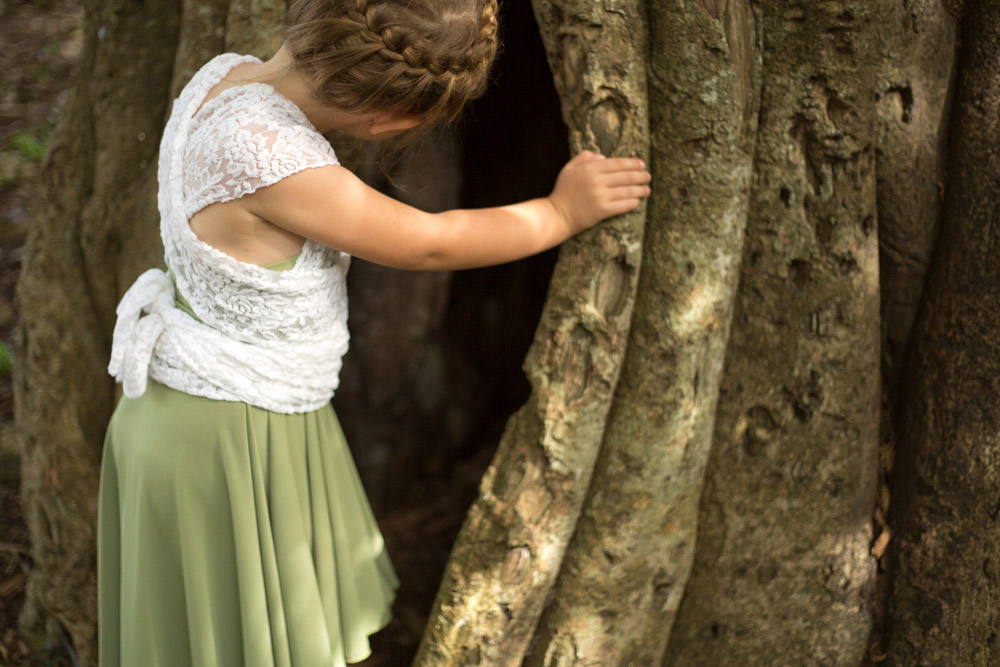 If you would like a neater edge on your fabric you can use the overlocker to finish off the edges before you sew your dress together.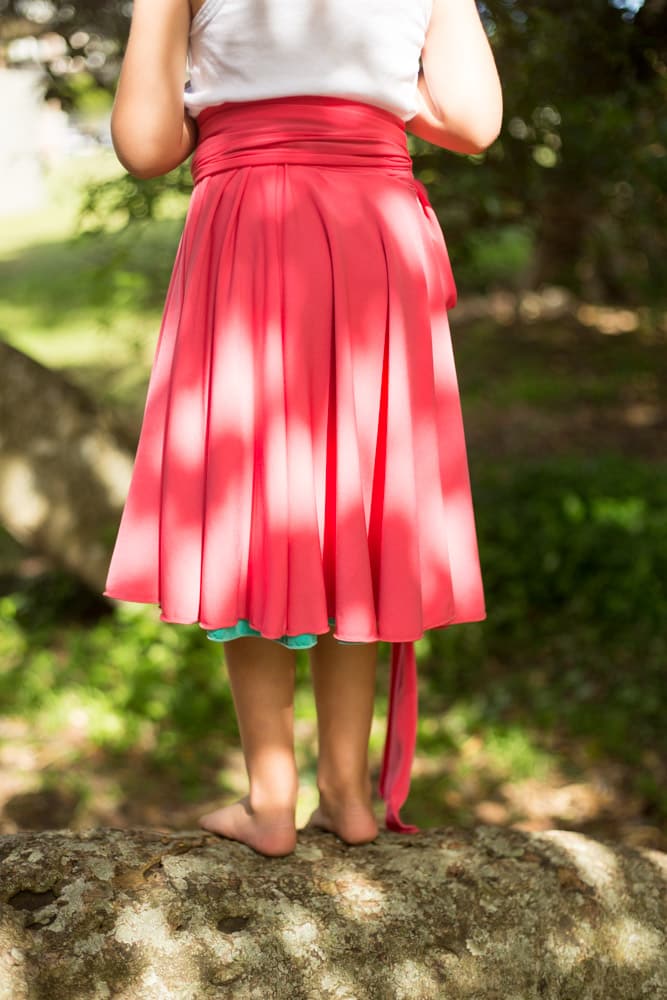 Have you used this wrap dress pattern? We would love to see some of the ways you have worn them (maybe you have made matching ones for you and your daughter). Share some of your pictures below or #merakimother on Instagram to share with us.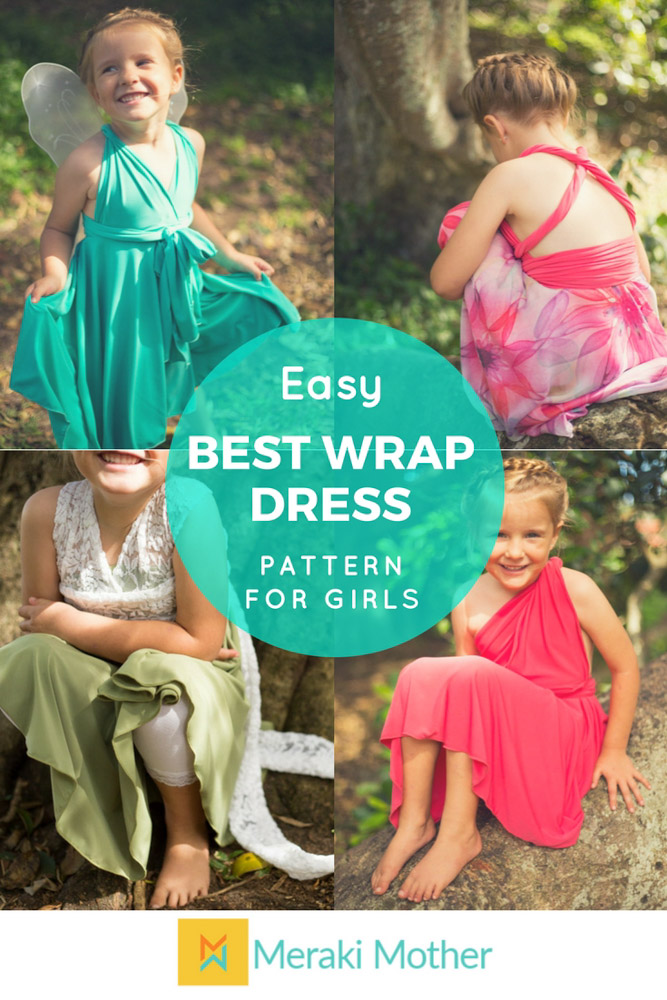 SaveSaveSaveSaveSaveSave
SaveSave
SaveSave
SaveSave
SaveSave
SaveSave
SaveSaveSaveSave
SaveSave
SaveSave
SaveSave
SaveSave
SaveSave
SaveSave
SaveSave
SaveSave