This delicious oven chicken fajitas recipe is a guest post from Have Butter Will Travel
We love this chicken fajita sheet pan dinner for three main reasons. One, who doesn't love Mexican flavors? Two, chicken drumsticks are a great budget friendly option, so perfect for families with lots of mouths to feed. Three, it all cooks in the one pan so it is an easy clean up, not to mention it cooks in the oven so it is basically hands off.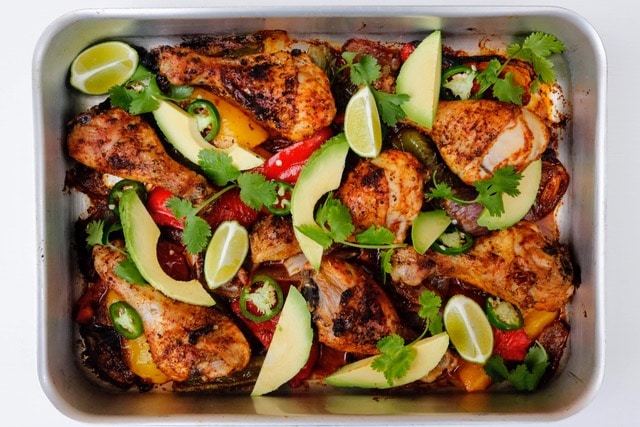 Caramelised onions and capsicums (peppers), smoky Mexican flavours, crispy chicken skin and the freshness of avocado and coriander (cilantro) can all be found in this one tray meal. Our chicken fajita sheet pan dinner is a budget friendly crowd pleaser and is a quick and easy meal to add into your weekly rotation.
What is Keto/LCHF?
The ketogenic diet is a low carbohydrate way of eating that changes your body from using carbohydrates as its main fuel source to using fat. In addition to being low carbohydrate, the ketogenic diet is also moderate in protein and high in fat.
Low carb high fat (LCHF) is the overarching term, which includes the ketogenic diet, where carbohydrates are more limited. As a general rule, the macronutrient ratio for a ketogenic diet would be 5% of your diet from carbohydrates, 15%-25% from protein and 70%-80% from fat. This varies depending on your individual health conditions and activity level.
What is Ketosis?
When you restrict your carbohydrates and increase the fat in your diet, over time your body will move into the state of ketosis. Being in ketosis will switch your main fuel source from glucose to ketones, which is fat-burning mode!
These are some of the awesome benefits we personally have experienced from being in ketosis –
Fat loss

Dramatic decrease in hunger

Improved sleep

Increased energy

Improvement in mental clarity

Elimination of joint pain

No more snoring

Less headaches

Improvement in blood sugar readings

Improved blood pressure

More balanced emotional state

Regulation of menstrual cycles
Looking for more Keto recipes?Find the best keto cookbooks here.
How do I make keto meals the whole family will love?
So you may be thinking, keto sounds great, but there is no way I will be able to convince the kids to give up bread, pasta and rice or I don't want to be cooking one meal for me and another for the kids. There are so many keto friendly and delicious recipes that the whole family will love.
My advice would be to just change dinner. I bet they won't even notice. Seek out keto recipes you know they will love. Pinterest is an excellent resource for finding wonderful keto recipes that I bet the whole family will love.
Some of our favorite meals to serve non-keto family members are: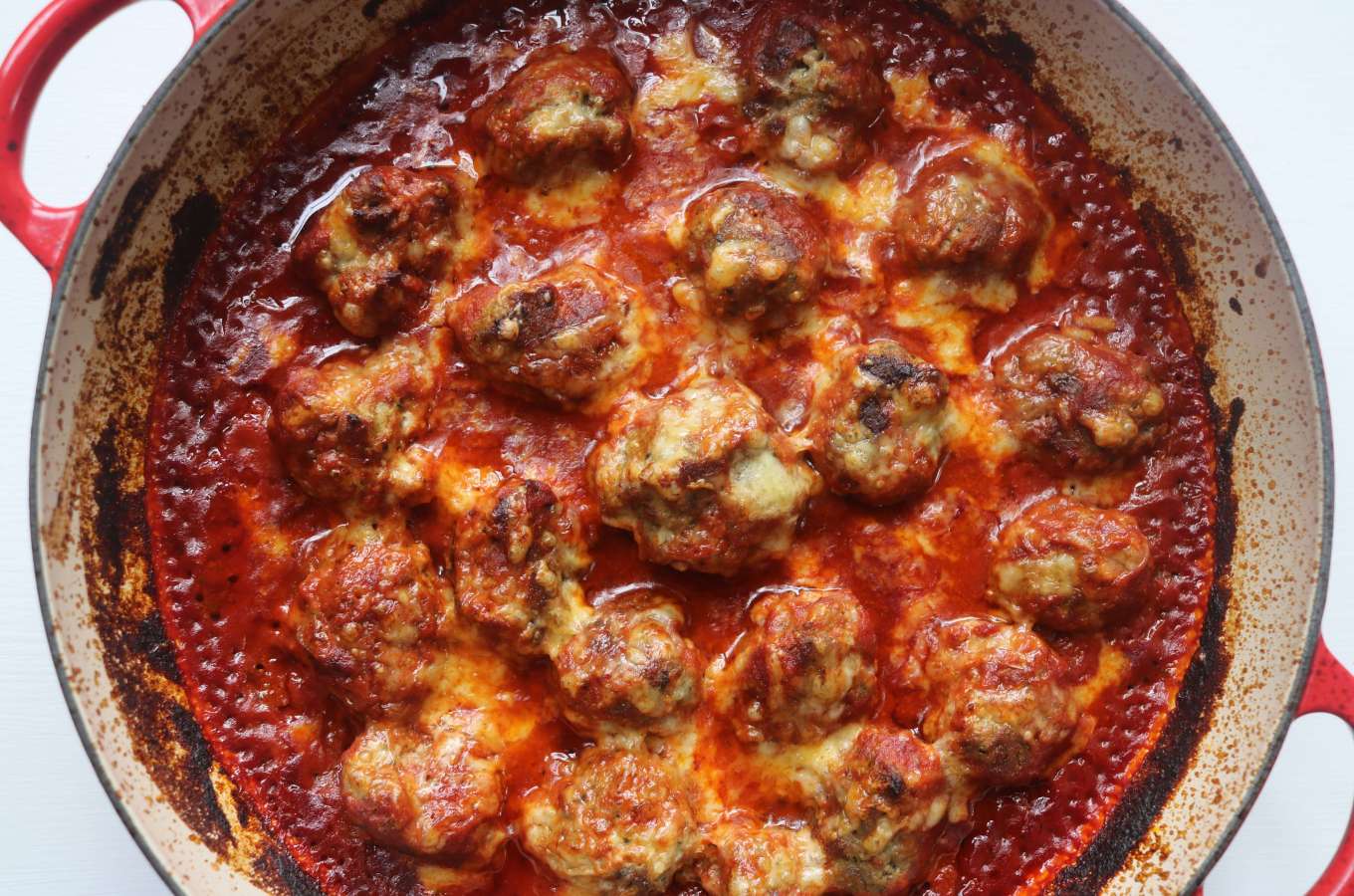 We served these to Dan's mum (not keto at all) with zucchini noodles and she absolutely loved them! So much so that when we added the recipe to our blog she made them herself at home. Her only feedback was that she served them with regular pasta and they weren't as nice as when she had them with zucchini noodles. So this one is definitely a winner.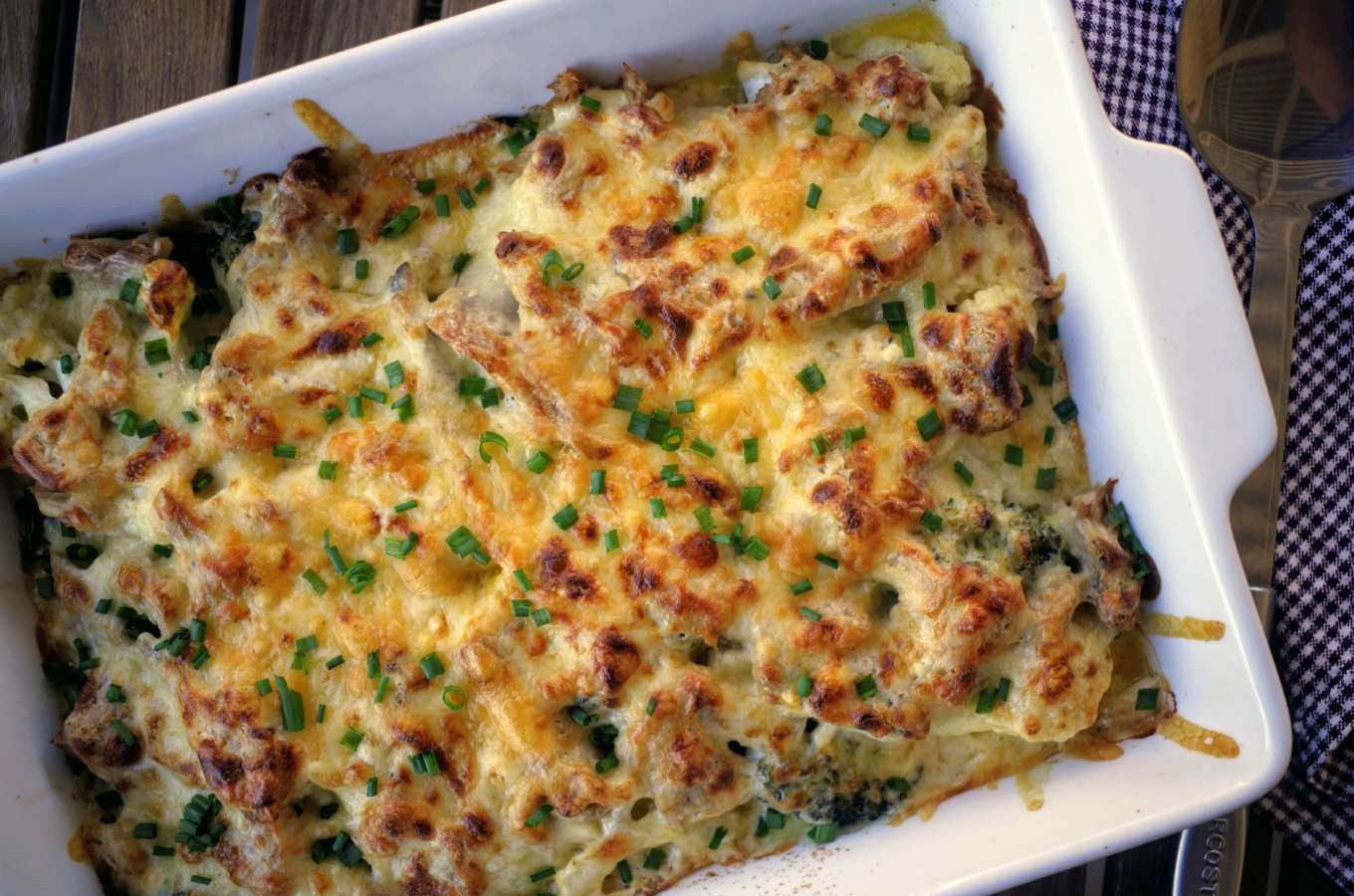 This is by far one of the most popular recipes on our blog. The cheese sauce makes it super family friendly as it is so delicious. Tuna is a great option for family meals budget-wise, and adding the cheesy sauce is great for boosting the healthy fats in your meals and make it so filling.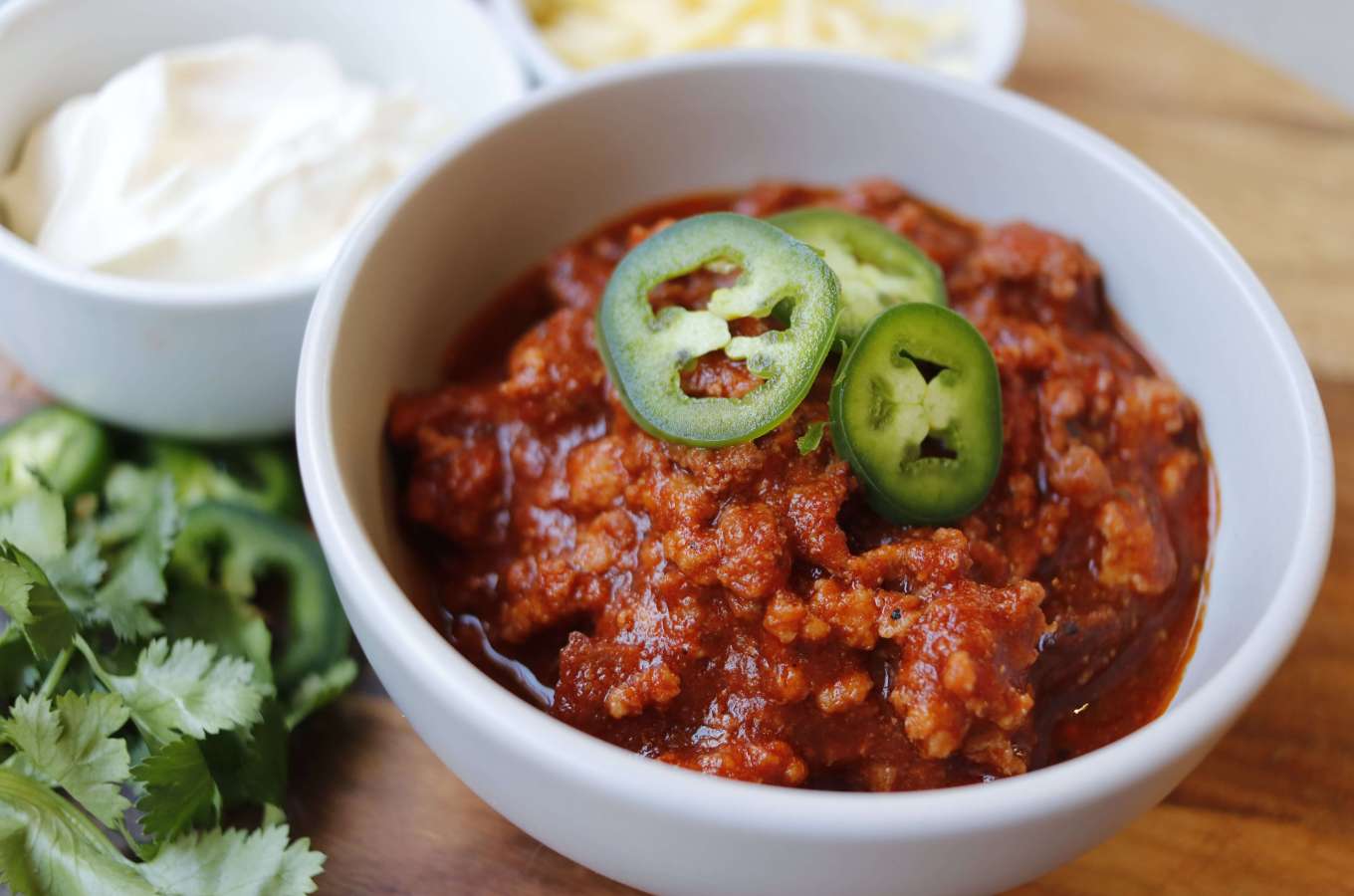 Mince is another great budget-friendly option for family meals and the chili in this recipe can be reduced to suit all taste buds. This recipe is perfect to cook up a big batch on the weekend and have to take for lunch during the week, or to have 1 or 2 of your weekly dinners ready to go in the fridge. After we cook up a batch on the weekend we store a few servings in the freezer, and have one that night for dinner.
Along with this chicken fajita sheet pan dinner that's four easy family friendly meals to get you started. I bet the rest of the family will have no idea you have changed anything and won't even miss the carbs with these delicious options.
Oven Chicken Fajitas
Yield: 4
Chicken fajita sheet pan dinner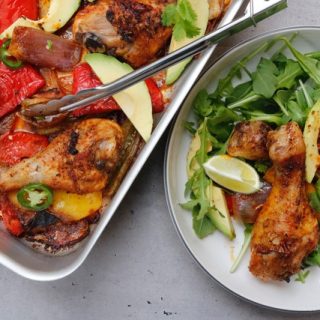 Delicious keto/low carb chicken fajita sheet pan dinner
Ingredients
1 Red Onion
1 Red Capsicum (Pepper)
1 Green Capsicum (Pepper)
1 Yellow Capsicum (Pepper)
8 Chicken Drumsticks
1 tbsp Smoked Paprika
1 tsp Onion Powder
1 tsp Oregano
1 tsp Salt
0.5 tsp Garlic Powder
0.5 tsp Ground Cumin
0.25 tsp Chipotle Chilli Powder (Optional)
0.25 cup Olive Oil
1 Avocado, sliced to serve
Sliced jalapeños for garnish
Coriander (Cilantro) for garnish
Lime wedges for garnish
Instructions
Pre-heat oven to 200 degrees Celsius/ 390 degrees Fahrenheit

Cut the capsicums and onion into thick wedges.

Place the drumsticks and the cut vegetables into a large bowl

In small bowl, combine all the spices, salt and the olive oil and stir until combined

Pour the spice mixture into the large bowl with the drumsticks and vegetable. Toss to make sure all the drumsticks and vegetables are coated in the spice mixture

Place the drumstick mixture into a large baking dish or tray and place in the oven. Some juices do collect in the cooking process so it is better if there is a small rim on the tray or dish

Cook for 40 minutes or until drumsticks are cooked through

Serve with the avocado slices, coriander, sliced jalapeños and lime wedges

Who are we at Have Butter will Travel?
Hi! We are Dan and Erika the creators of Have Butter will Travel!
We met and fell in love in 2006 and have been exploring the world together ever since. We have both struggled with our weight for most of our lives and have tried every weight loss diet/plan around without finding long-lasting success. In July 2016 we started on yet another weight loss attempt, but this time it was a success and we have since lost over 95kgs (210lbs) between us! Click on the links to find out more about Dan's story and Erika's story. Following a ketogenic/LCHF way of eating has changed our lives in so many positive ways, aside from the weight loss, and is the new 'normal' for us now.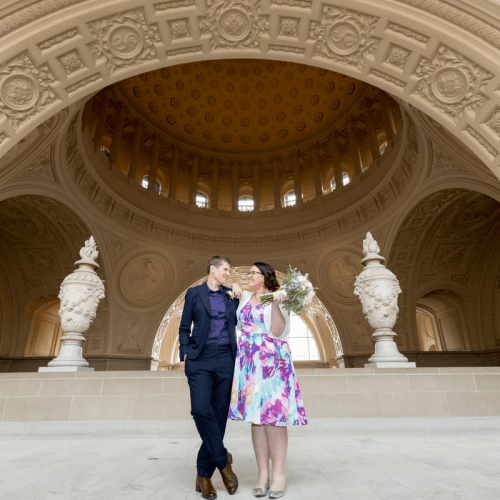 We started Have Butter will Travel so we can share our two passions – low carb eating and traveling. When we started out with low carb eating we struggled to find information out there specifically for Australians, so we hope we can provide some helpful resources to get people started and set them up for success.
SaveSaveSaveSaveSaveSaveSaveSaveSaveSaveSaveSaveSaveSaveSaveSaveSaveSaveSaveSaveSaveSave
SaveSave
SaveSave