Looking for family-friendly keto recipes and snack ideas? Look no further. We have a list for the best snack keto recipes for kids that you can make at home today!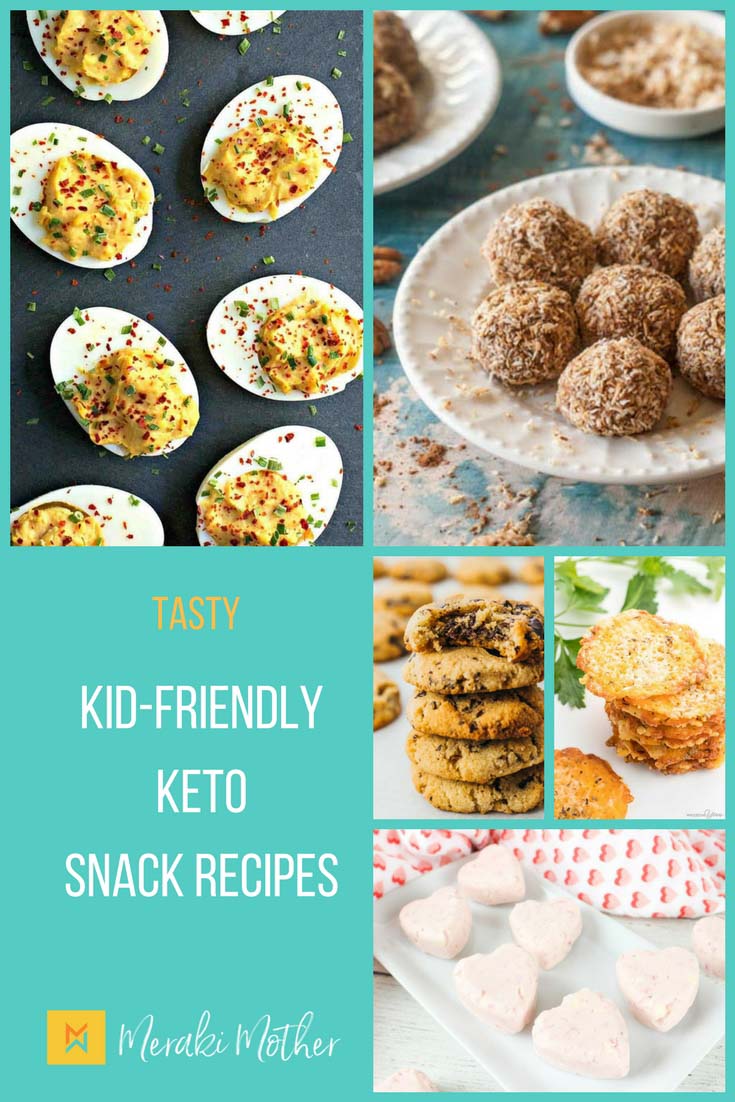 Ever started a keto diet and wondered how you would be able to feed the family with the same food?
We had this exact same problem!
Keto diet can feel quite strict to your family. You can't always replace meals with some good low carb keto recipe. Either because your family doesn't like the ingredients or because they will miss the carbs. A Keto diet for kids can seem rather restrictive, but it can actually be really fun and tasty. You just have to get creative!
That is why we went out to find some family-friendly keto recipe ideas that you can make and the kids will approve. And now we have a list of kids keto snacks for you.
If you are looking for tasty low-calorie keto snacks that the whole family will love too, you're going to love these amazing kid-friendly keto diet snacks. This Keto snack list will help you be prepared when the kids turn hungry!
If you're looking for family friendly keto meals, read this!
Family Friendly Ketogenic Snacks for Kids and Adults
What is a Keto Diet?
The keto diet is a Low Carb High-Fat diet ( LCHF ), that puts your body into Ketosis. It's a great way to lose baby weight fast, have more energy as a mom and feel amazing.
We have a list of the best keto snacks (sweet and savory recipes) to satisfy cravings with healthy and nutritious food. So read on to find mouth-watering keto fat bombs, gluten-free bread, sugar-free snacks, quick keto snacks and lots more.
Just starting your Keto journey? Head here to find a comprehensive explanation of Keto and how you can get healthy and lean.
Keto Sweet Snacks
Some kid friendly keto recipes that will always be a big hit are sweets. You don't need to struggle with sweet treats on your Ketogenic diet. And neither do the kids! There are some good keto snacks and recipes out there. We have listed our favorite keto snacks for kids and adults.
Inspired by the Brazilian Chocolate Truffles (Brigadeiros), these tasty fat bombs will have the whole family satisfied. Super easy to make and a real treat, they are maybe one of the best known sweet snack on keto.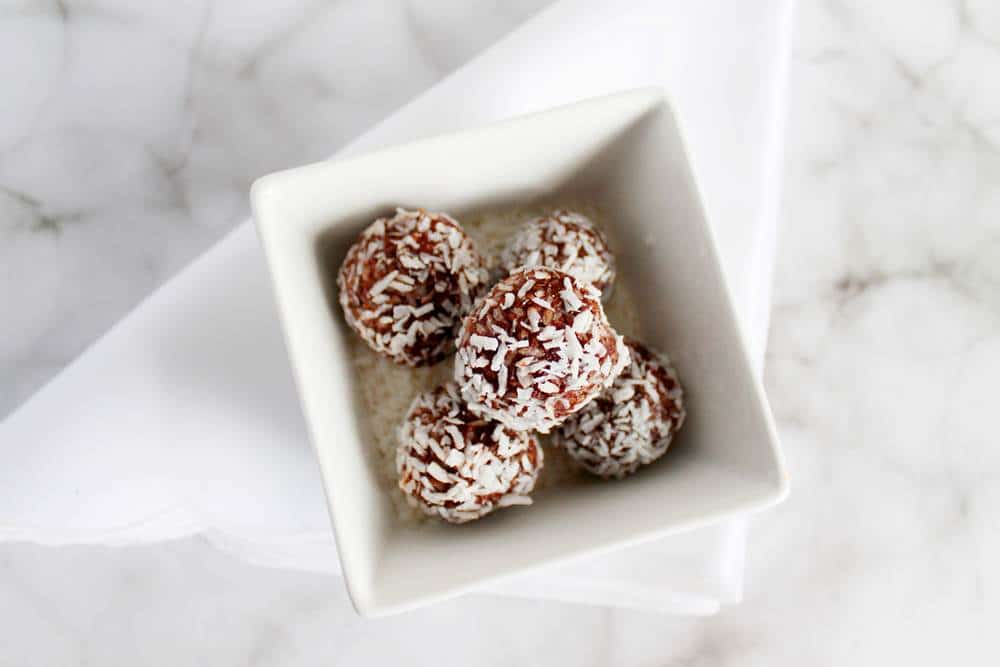 Get our Chocolate Fat Bomb recipe here.
Sugar-free Keto Peanut Butter Cups
These low carb peanut butter cups are super easy keto snacks to make and only have 5 ingredients. The perfect sugar free snack recipes for kids. This recipe includes Stevia which is a great ingredient than will make your keto snacks sweet without adding sugar! Good snacks for Keto diet will never contain processed sugar.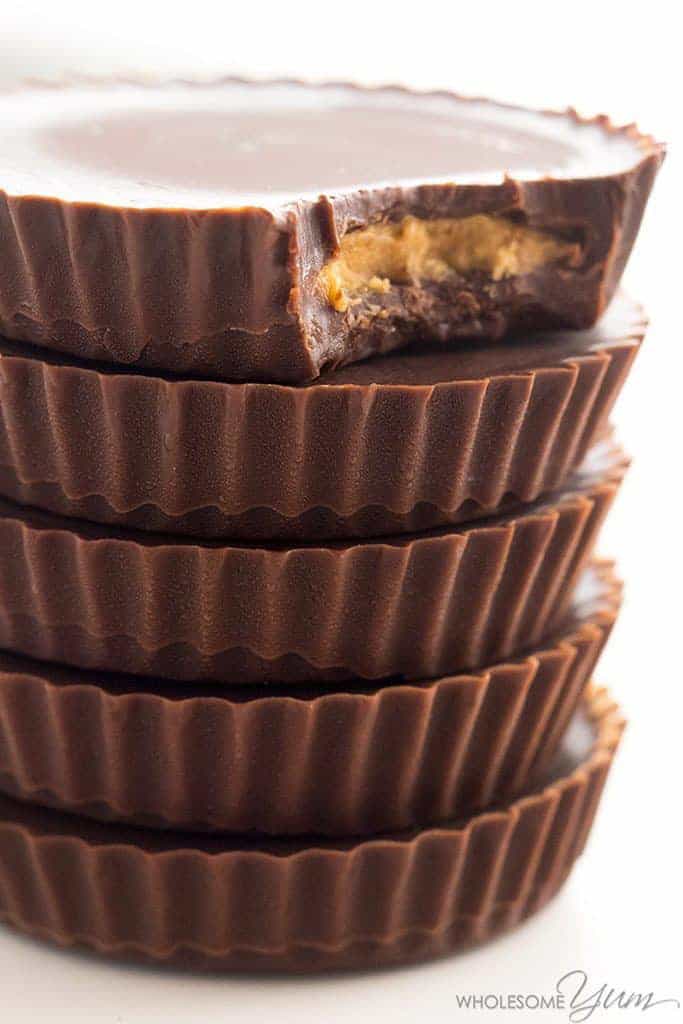 Have you got all five ingredients for these delicious Sugar-free Keto Peanut Butter Cups at home right now? Find out on Wholesome Yum.
Our delicious Snow cone recipe without sugar is one of our most popular keto kid recipes. It is so simple to make and a fun keto party food or perfect for a keto summer snack. It's one of our favorite low carb snacks for kids!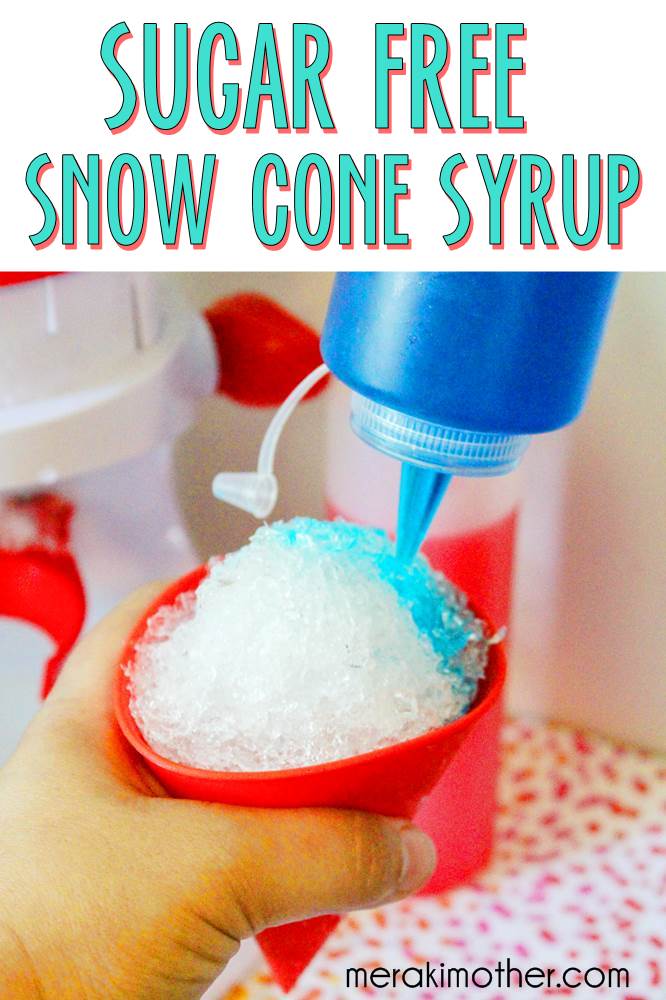 Find this easy keto snowcone recipe here.
Keto Kid Snacks Strawberry Cheesecake Fat Bombs
These high fat keto snacks are a tasty way to fill those cravings and these strawberry cheesecake fat bombs are a taste sensation. One of our favorite keto diet snacks sweet.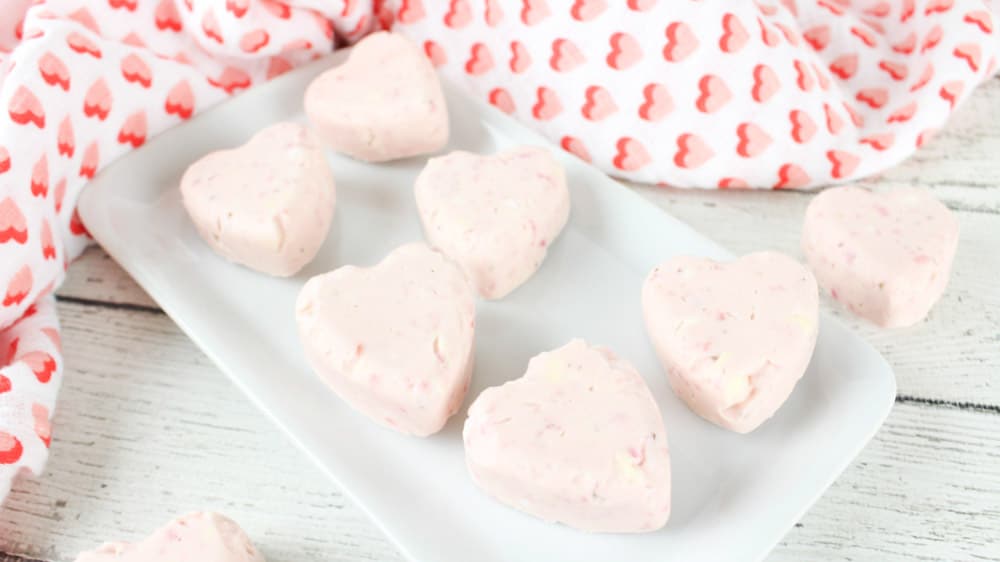 Click over to Brea Getting Fit for this Keto Strawberry Cheesecake Fatbomb Recipe.
Love this heart mold?
Thin Mints with Almond Meal Tasty Keto Snacks
If you are looking for the perfect Thin Mint Cookie recipe, this is it. This gluten-free snack is also Paleo and Keto, and we guarantee the kids will love them too. It's one of our favorite keto snack foods in February when those girl scout cookies start taunting you!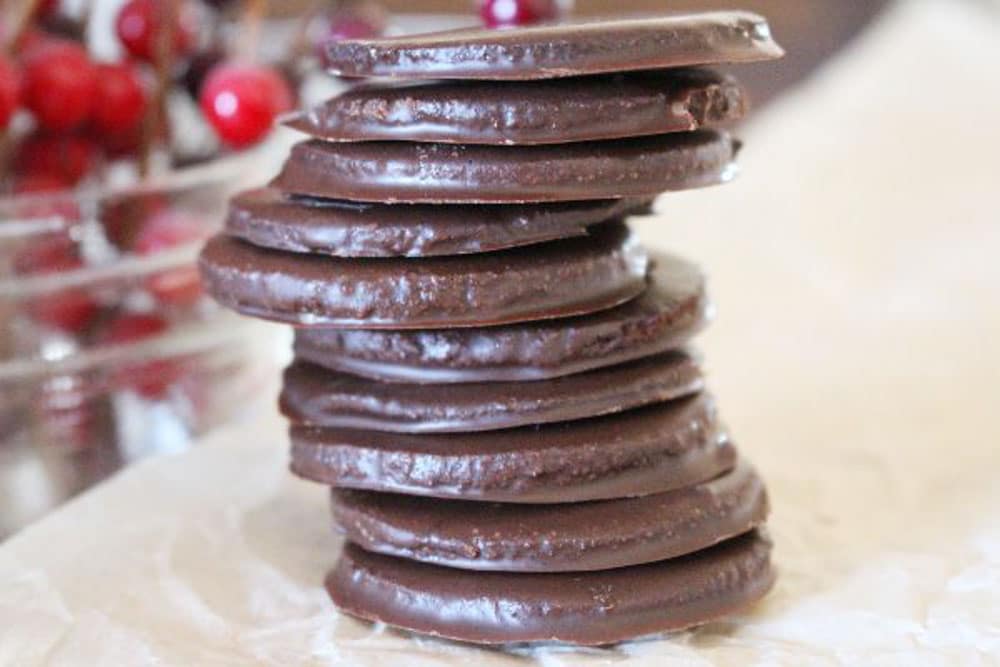 Find out just how delicious these keto thin mint cookies are over at A Modern Homestead.
Here's The Almond Flour we love to use for this recipe:
Low Carb Chocolate Chip Cookies
Looking for a chewy, amazing low-carb chocolate snack? These Keto Chocolate Chip Cookies are sugar-free and gluten-free while still being full of chocolately yum!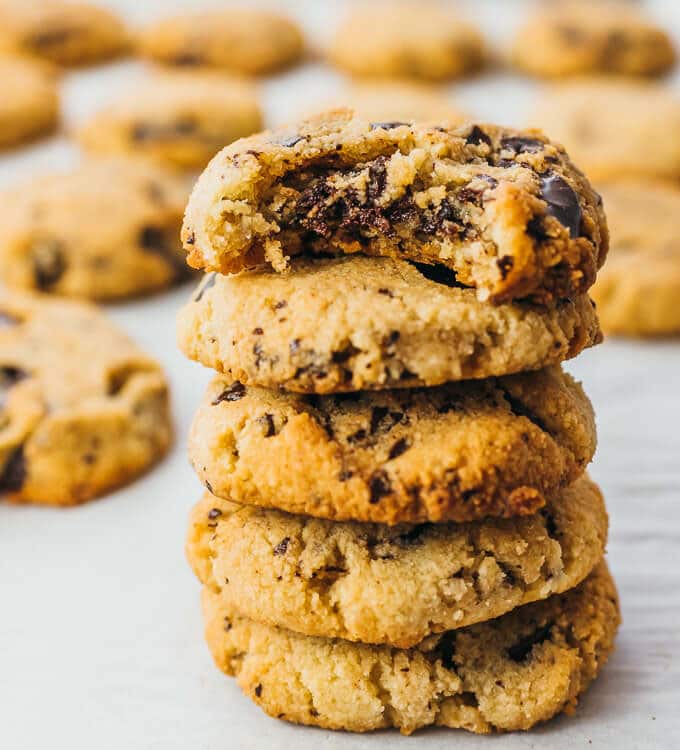 Discover this low carb sweet snacks over at Savory Tooth.
Low Carb Snacks Keto Chocolate Cheesecake Bites
At less than 1g net carbs per bite, these tasty Low Carb Chocolate Cheesecake Bites are the ideal sweet snacks for a keto diet. Have this recipe on hand when you have a sugar craving.
Find out how you can make this easy keto snack on My Life Cookbook.
Want to know more about keto for kids? Try reading this article for more info.
Savoury Ketogenic Diet Snacks
Find out our favorite keto savory snacks below. They also make great ideas for low carb lunches for kids.
The Best Guacamole Recipe
So easy and so tasty. You can use this delicious recipe to dip fresh veggies, make your eggs go from blah to wow and much more. It's one of the best keto fat snacks if your kids are craving Mexican food! Some of the best snacks for Keto diet are things you may have eaten before you started.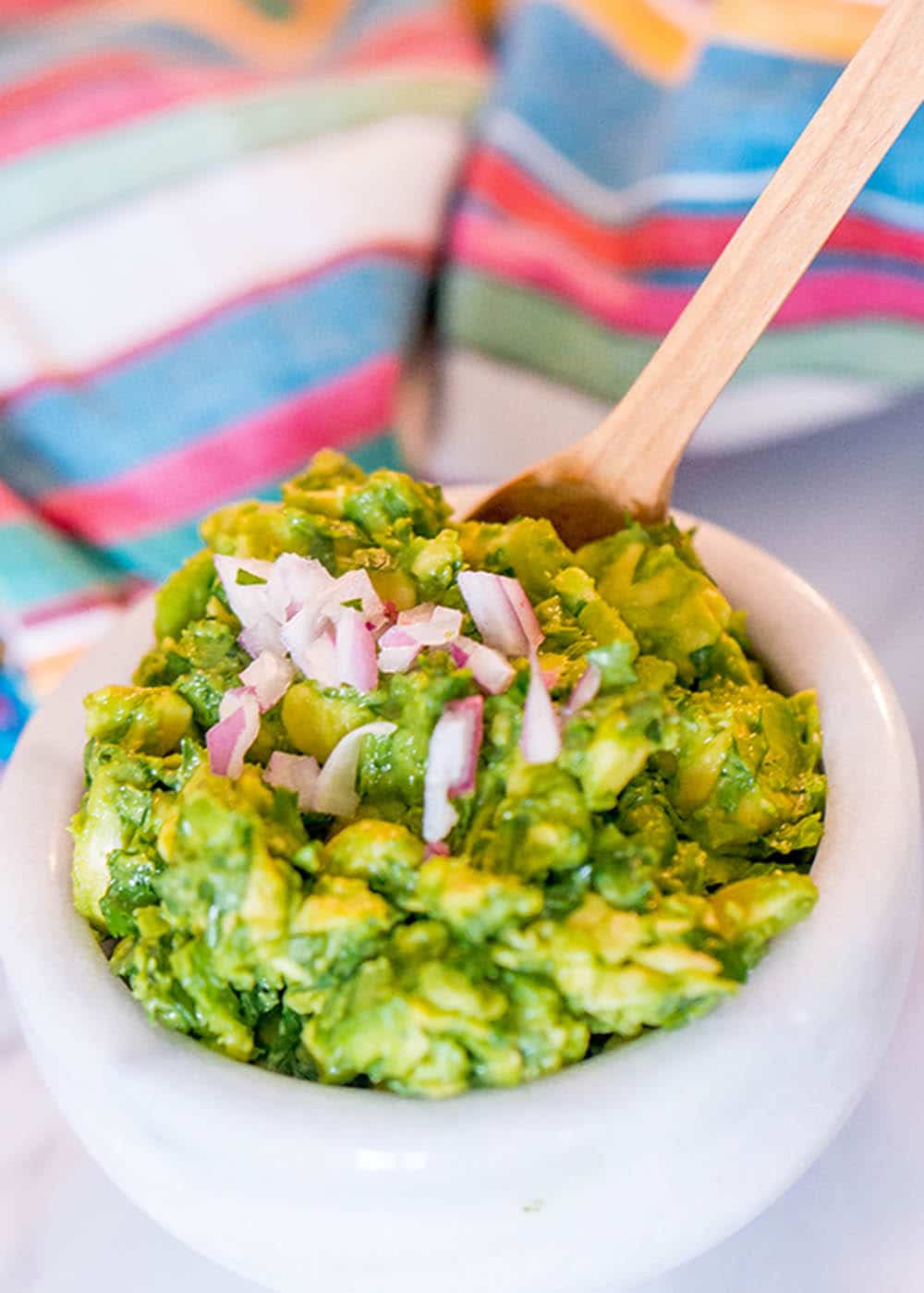 Find Meraki Mother's super easy and tasty guacamole recipe here.
Baked Keto Kid Friendly Cheddar Parmesan Crisps
Want crunchy, easy to make keto friendly snacks? Try these cheddar cheese crisp and parmesan cheese crisp recipes. Can't decide on which cheese you prefer? We suggest trying both.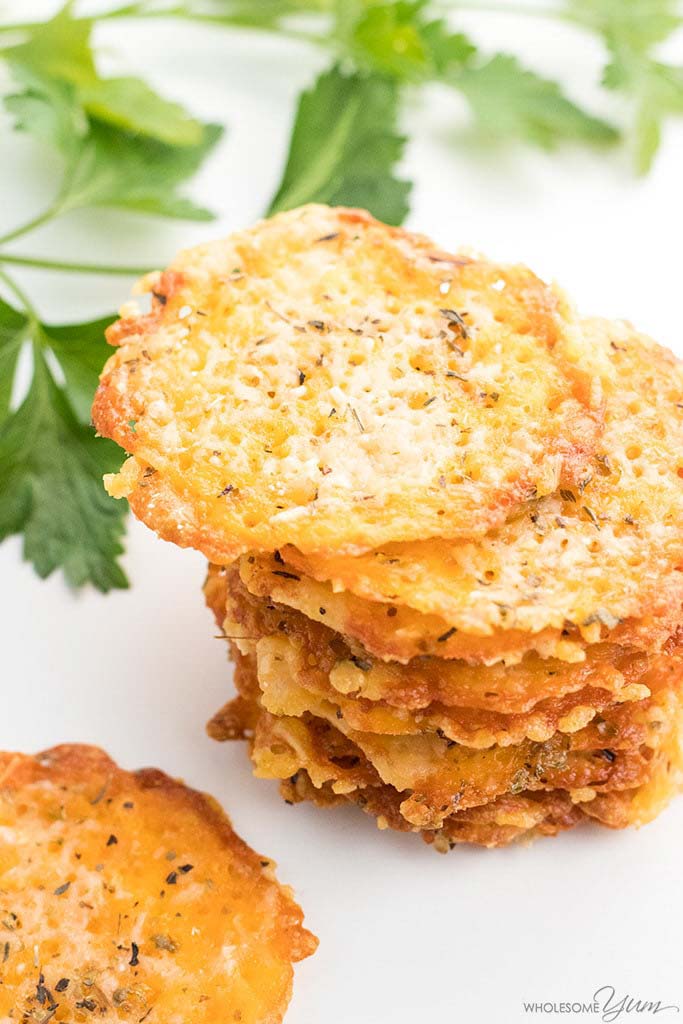 Visit Wholesome Yum for the delicious low carb, gluten-free, keto cheese snacks.
Hot Ham and Cheese Roll-Up's Kid Friendly Keto Snacks
These low carb ham and cheese roll-ups have a dijon mustard glaze and are keto friendly and gluten free. These little beauties make excellent keto snacks on the go for those busy nights at soccer practice!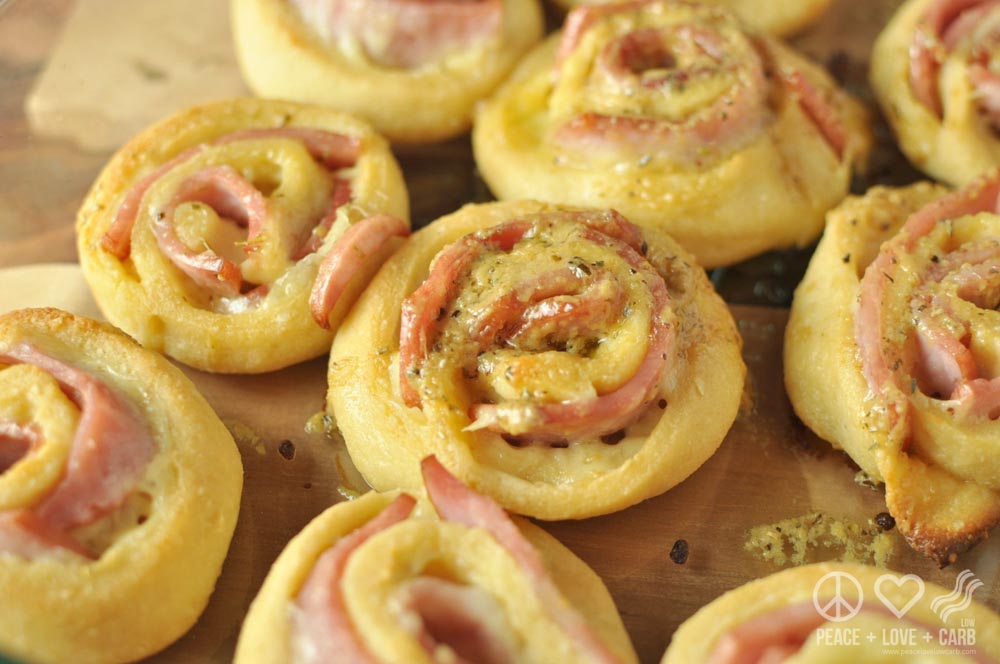 Peace, Love and Low Carb show you how to make these mouth-watering Keto Ham and Cheese Roll-Ups.
Looking for more Keto recipes?Find the best keto cookbooks here.
Bacon Wrapped Pickles
Looking for a super easy and tasty keto snack recipe? These bacon wrapped pickles are perfect.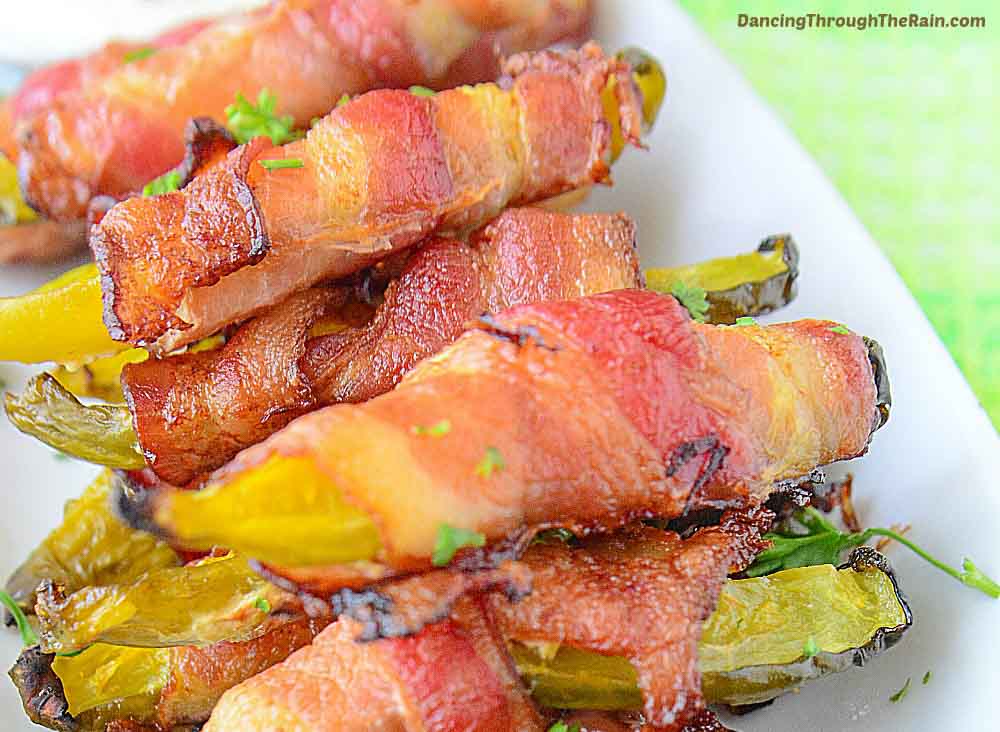 Find out how to make these Bacon Wrapped Pickles over at Dancing Through The Rain.
Easy Pizza Zucchini Tots
Miss that pizza taste? These low carb, gluten free, grain free easy pizza zucchini tots have that yummy pepperoni pizza taste without the carbs.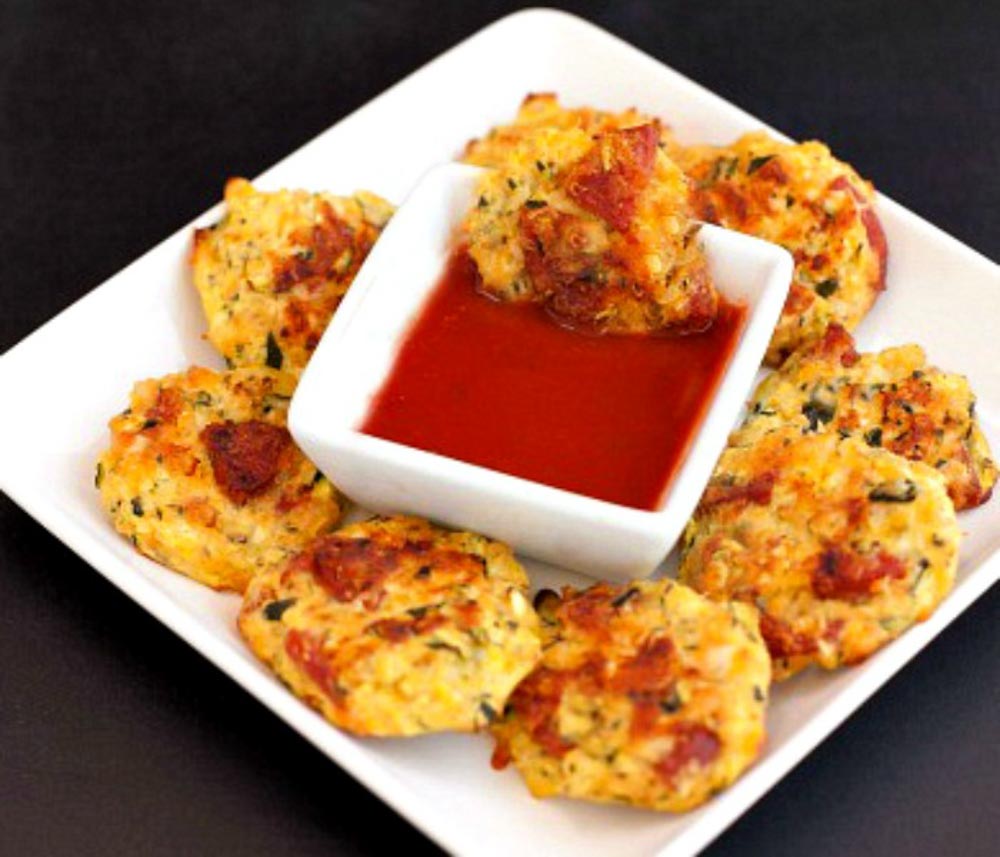 Beauty and The Food show you how to make these gluten-free Pizza Zucchini Tots here.
Spicy Deviled Eggs
Creamy Deviled Eggs are the perfect Keto snack ideas. We love the kick in these spicy deviled eggs and it is simple to create a milder version for younger children.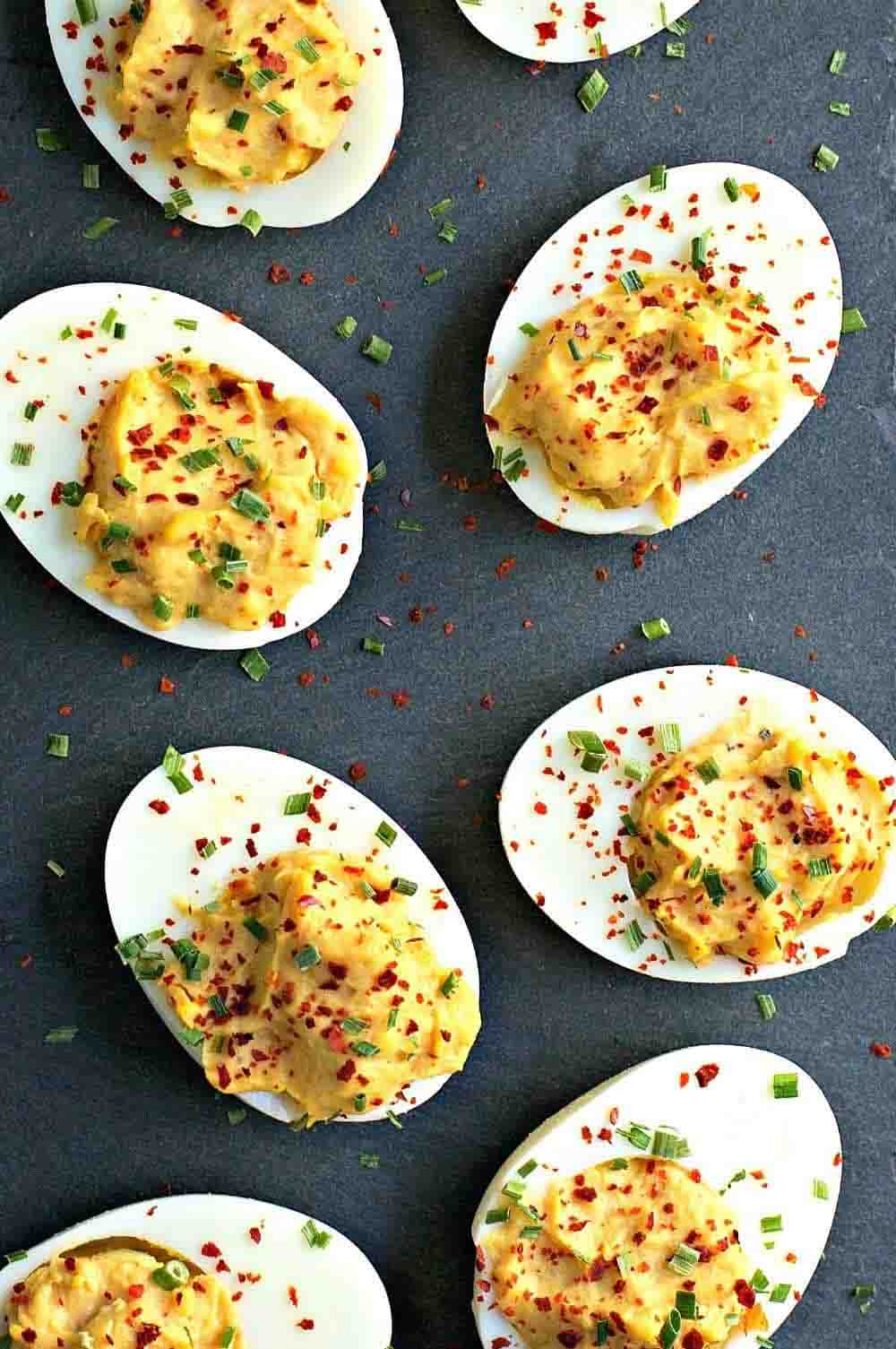 Try these tasty Spicy Deviled Eggs over at Pinch and Swirl.
Click here to find some delicious family-friendly keto meals.
Low Carb Meatballs
These tasty sausage and cheese meatballs make the perfect keto snack. Eat them as is or dip into your favorite keto sauce. They would also make a great keto snack and finger food party dish.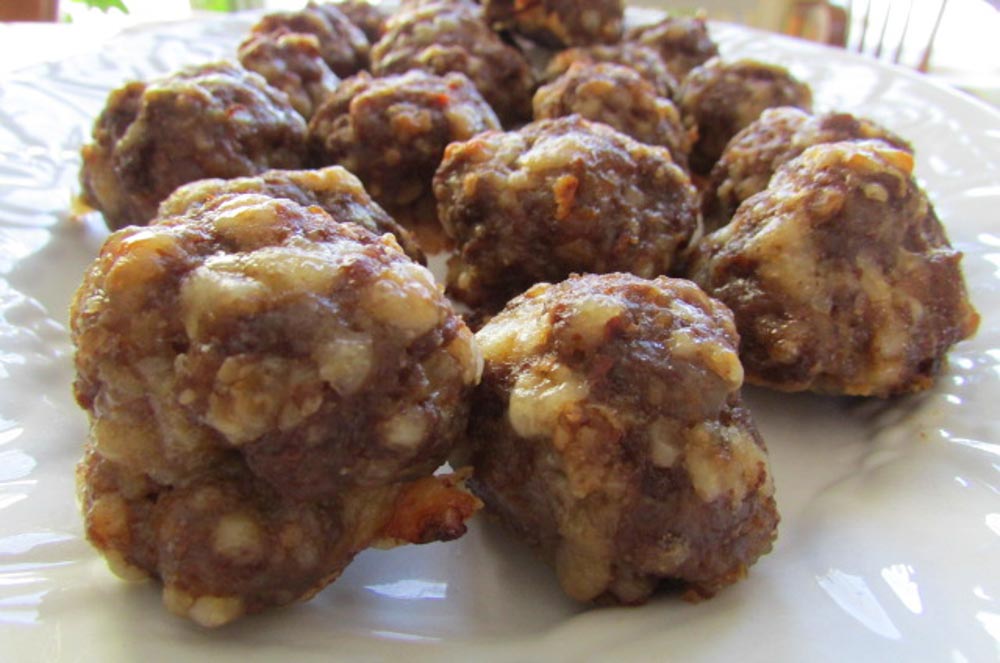 Head to Moore or Less Cooking for this low carb meatball recipe.
Be sure to Pin this for later when you need a healthy and delicious Keto Snack Recipe.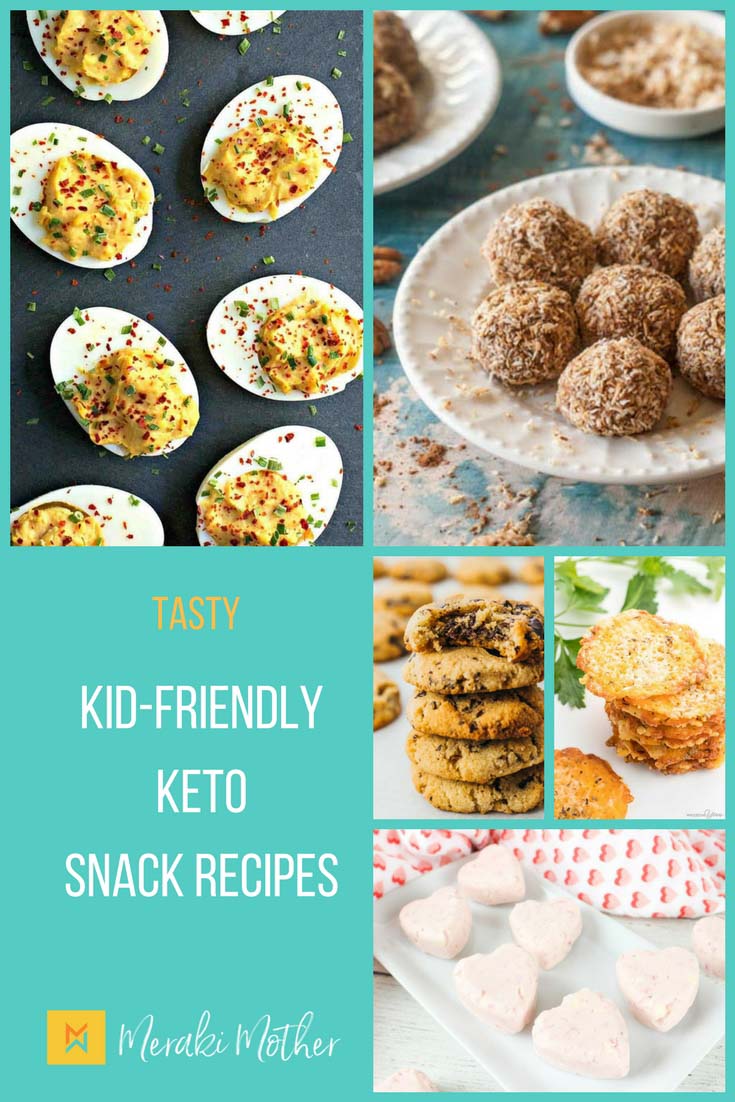 SaveSave
SaveSaveSaveSave
SaveSave