Being a stay at home mom is a tough gig. Not only do you have to deal with parenting, household chores and menu planning, but you can also have the added stress of surviving as a family on one income.
If you are a SAHM looking to earn extra cash and help supplement the family finances we have 5 money making opportunities that you can start earning a side income from home with. All without leaving the home or giving up those precious moments with your children….
One easy way to make money from home is doing online surveys. This blog post has all the information and a list with the best surveys to make extra cash, check it out.
But if you want to learn other ways other than surveys then keep reading because we have 5 more ideas on how to make money from home.
5 Ways Every Stay At Home Mom Can Make Money Other Than Online Surveys
Make The Most of What You Already Have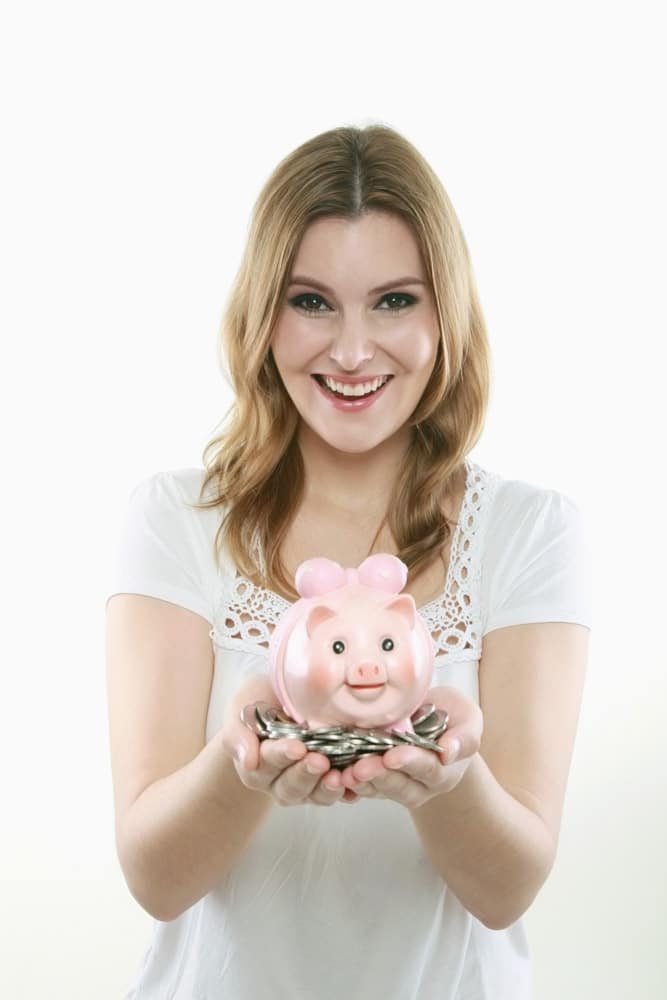 One of the easiest ways to make money from home is to put the money your family already has to better use.
Investing can seem like a scary concept but every year you put this on hold, every year you are slowing down your way to riches.
The first thing to know is this is not a get-rich-quick scheme. You will need to regularly contribute to your investment and leave it untouched to make it work. We suggest having an automatic payment taken from your bank account monthly and putting it in a long-term investment such as an index fund.
How much should I invest?
This will be different for every family, depending on your situation, when you start and how much you can afford to invest. To take a look at an online investing calculator like this.
Where should I invest my money?
Again this is different for every family's situation. Index funds are a great option, these funds invest in many of the largest 500 companies in America. You can choose an index fund through most banks or through online sites. But be sure to do your own research and discover the best investment option for your situation.
Where can I find the money to invest?
The magic of investing is that you will be surprised at how little a month you need to save to make a BIG difference to your families financial future. Creating a budget and finding ways of saving family money is not as hard as you think and the dollars will add up.
Discover 10 simple ways to save money as a family, fast here. 
Another great option is to effortlessly round up your everyday spendings and invest with a great app called Acorns. All those cents add up. This is a small start to investing so make sure you make bigger plans too.
Declutter
This may be one of our all-time favorite ways to make money as a stay at home mom. Not only are you making money from home but you are making your home a better space to live.
Things to declutter and sell are:
Items your kids have outgrown – clothing, toys, car seats, books, the list is endless.
Your garage….come on admit it, you are never going to use those dusty items that you placed in the garage just-in-case.
Entertainment: DVD's, books, board games.
Sporting Equipment.
We suggest going through each room and thinking about what your family actually uses or treasures. You will be surprised by how much clutter you actually have. To sell items you could do them individually online or host a huge garage sale.
Pursue Your Passions and Hobbies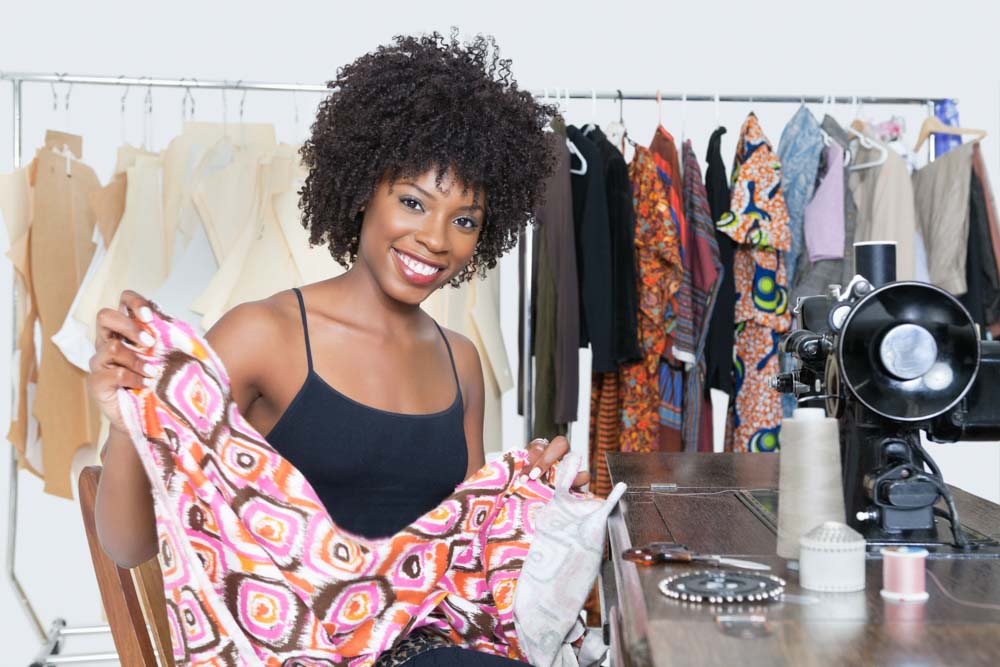 Do you make the most amazing cupcakes? Have a knack for photography? Or maybe you have an insane crochet habit?
It is easy to make money from any of your creative and artistic abilities. From starting small and selling to friends, on a Facebook page and at local markets to deciding to start an online store such as on Etsy. Every sale will bring in an income and if you love your passion, it's not work at all! Don't limit your sales to one platform and even consider creating your own online sales space with a blog or your own online store.
The key to making money from your hobbies and passions is marketing.  Getting the word out about what you are doing by telling friends, giving samples to bloggers or people you think have the right influence for your product.
You could even teach your passion. How about becoming a music teacher or using your skills in maths to become a tutor?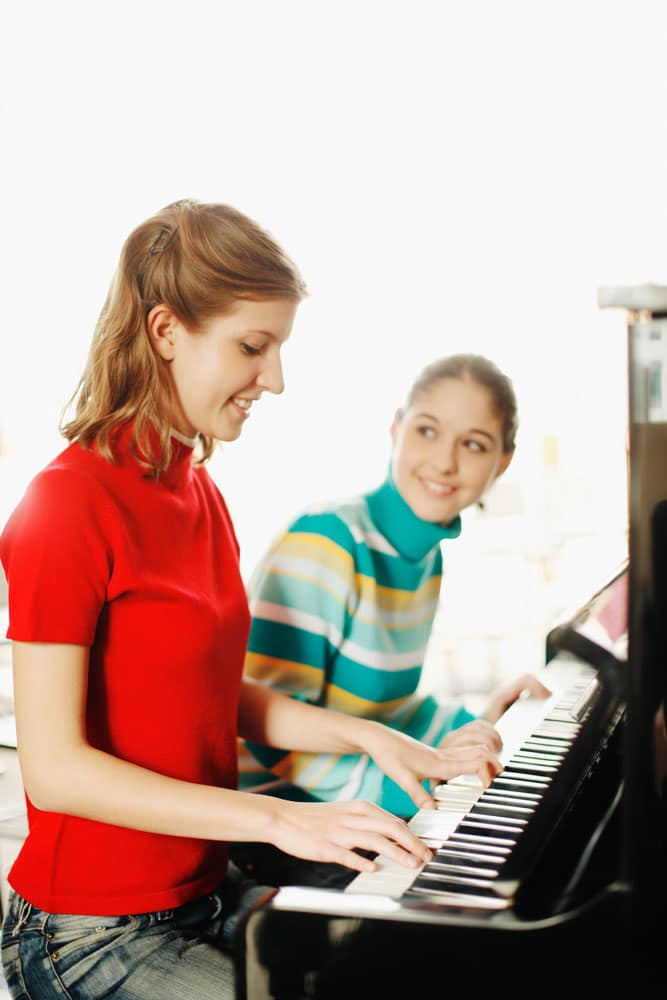 If you love spending time with children why not babysit? Be sure to check all legal requirements for your State or country for this option.
Don't think you have a passion or hobby? We highly doubt that. Why not ask five people close to you what they think you are good at or would love for you to make or create for them.
Work Online
Working online as a stay at home mom has such huge possibilities. No matter what your skill level or capabilities, there are jobs you can do from home to earn an income.
Some possibilities are:
1. Become a Virtual Assistant or VA
The best thing about being a VA is that as long as you do the work needed, it is up to you when you work. Making it perfect to work around nap times and your family schedule.  You can do jobs from sorting out peoples emails to writing blog posts, booking accommodation, administrative jobs and more. You could inquire directly to small business owners or bloggers for work or look on freelance sites such as Freelancer.com and Upwork.
2. Start Your Own Online Business
Take a look at an online course and learn a new skill like Book Keeping or would you like to become a Freelance writer or copywriter through sites like Upwork?  There are lots of businesses that can be run purely online and to your own schedule. If you had a career or expertise before you became a stay at home mom, how can you transfer those skills to an online business?
3. Teach Online
How about helping someone learn English online? Or transforming all that knowledge in your head into an online course. You could teach any skill to people via sites like Udemy and Teachable. Or become a virtual tutor with any skill via Skype, Facetime and other technologies. You can sign up with an online tutoring company or advertise your services online with sites like Craigslist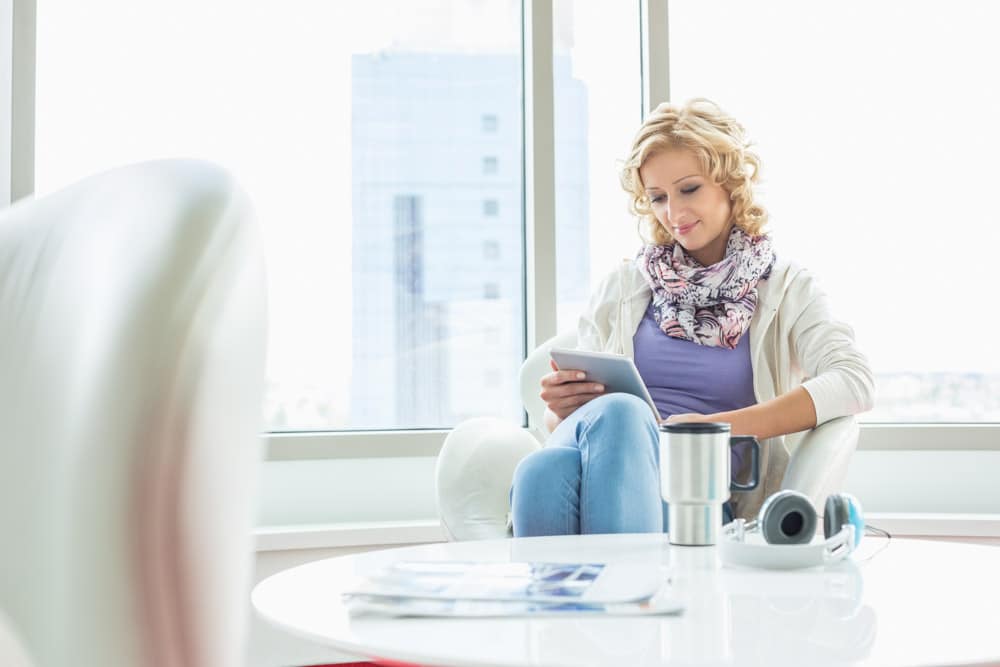 4. Be a Jack of All Trades
How about getting paid for any job that interests you or fits your skill set? Fiverr has a wide variety of jobs that you can choose from. You can also create your own jobs and advertise. Take a look, you will be surprised what some people will pay $5 for you to do.
Start A Blog
Starting a blog isn't for everyone and it can take a little while and know-how to make it work. But once you commit to it earning money from a blog can be limitless.
The three Moms behind Meraki Mother are stay-at-home mums and we have 8 children between us. A blog is a great way to share your passion with others, work around your children's schedule and earn a great income.
Want to know how to start a blog? Click to discover how easy it really is to start up. 
There are so many ways to earn income from a blog. From affiliate marketing, having ad space on your blog, to selling online products. You really are only limited by your imagination and how much effort you want to put into your blog. To make an income with a blog you will need to work hard, put in time and effort, and be consistent. It can take time to build up traffic but it is perhaps one of the most rewarding and productive ways to make money from home in the long run.
We hope that this post has opened your mind to just what is possible when it comes to earning an income as a stay at home mom. We think it is entirely possible for you to make a brilliant side income or even replace your previous working income with a little imagination and creativity.
Already earning a high income as a stay at home mom? We would love to hear all about it so be sure to tell us your story in the comments.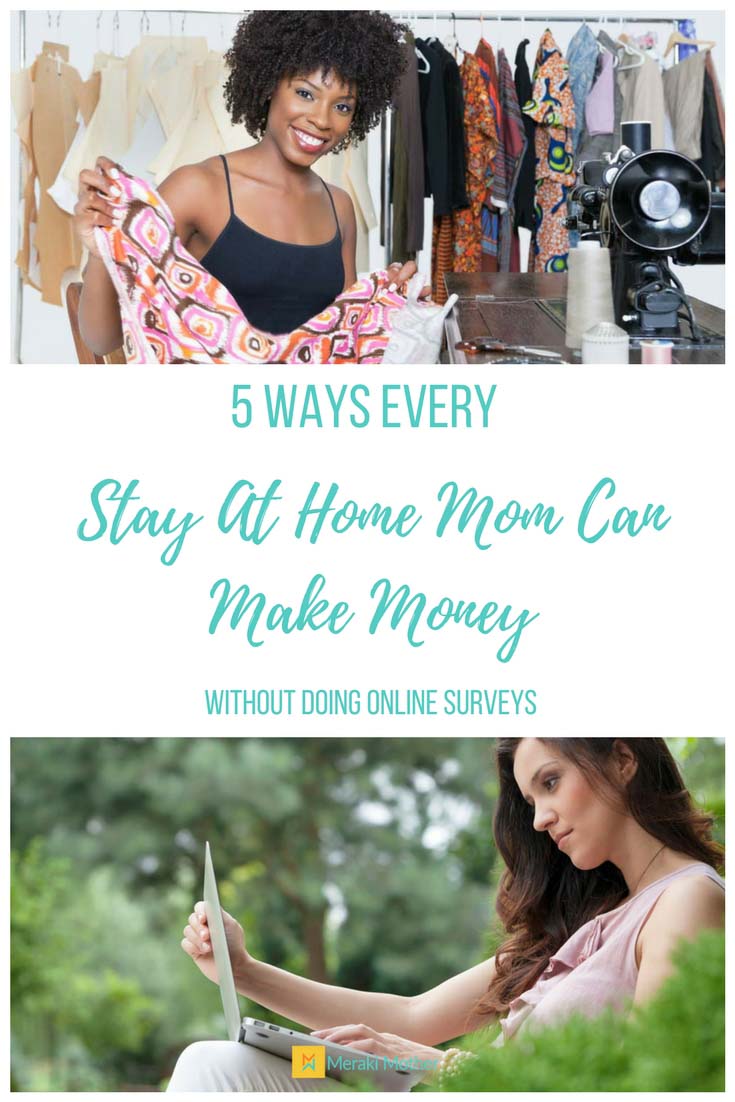 SaveSave