Ditch all the nasties that can be found in a lot of store-bought beauty treatments and create your own easy homemade body scrub with simple and natural ingredients.
This DIY project will take you only about 5 minutes and can make the best mason jar gift for a special someone in your life.
Find our step by step instructions to create this cheap and easy homemade body scrub.
PIN FOR LATER!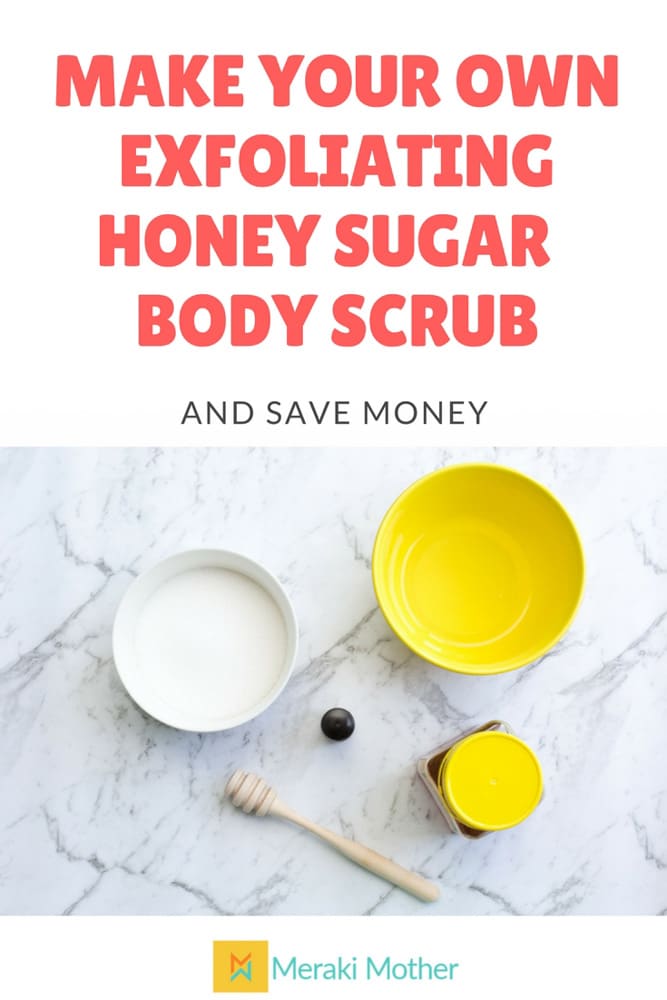 Honey and Sugar Scrub
Benefits of this Honey Sugar Exfoliating Scrub
Our Honey Sugar Scrub has lots of great natural benefits.
Sugar's small particles are excellent exfoliant, and are used in a number of body scrubs to exfoliate dead skins cells to reveal the glowing skin underneath.
Sugar presents also natural humectants properties, meaning that it hydrates the skin by drawing moisture from the environment into the skin. The glycolic acid naturally found in sugar encourages cell turnover making your skin look younger and fresher.
Honey not only has lots of goodness and vitamins but also has antiseptic properties. We promise your skin will feel amazing after this DIY spa treatment.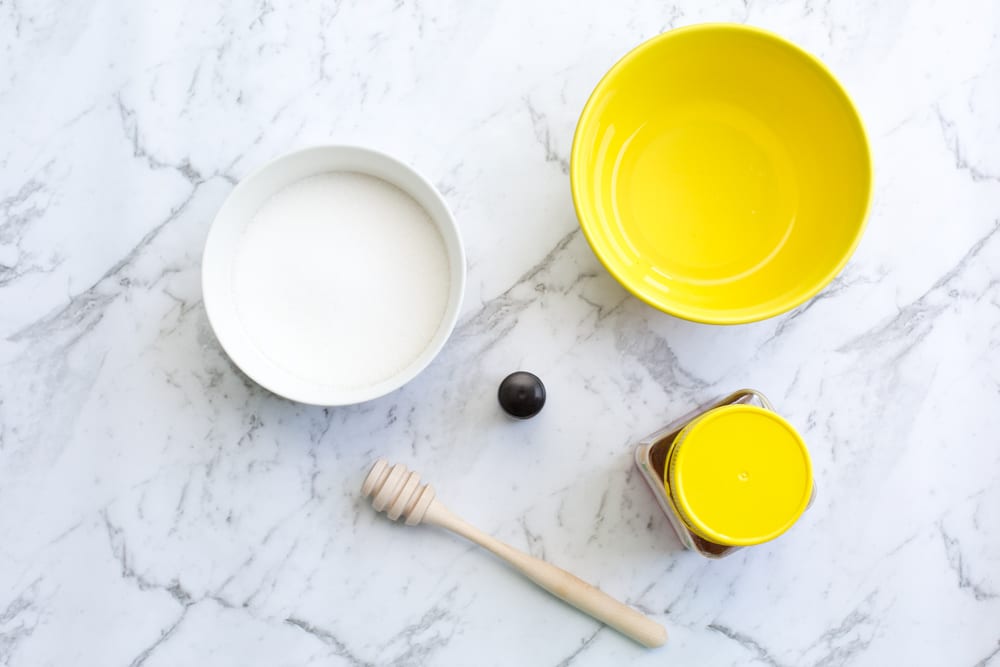 How To Make Sugar Scrub
Step One
Mix some of the sugar and all of the oil in a bowl. We used white sugar here but raw or brown sugar can be used too.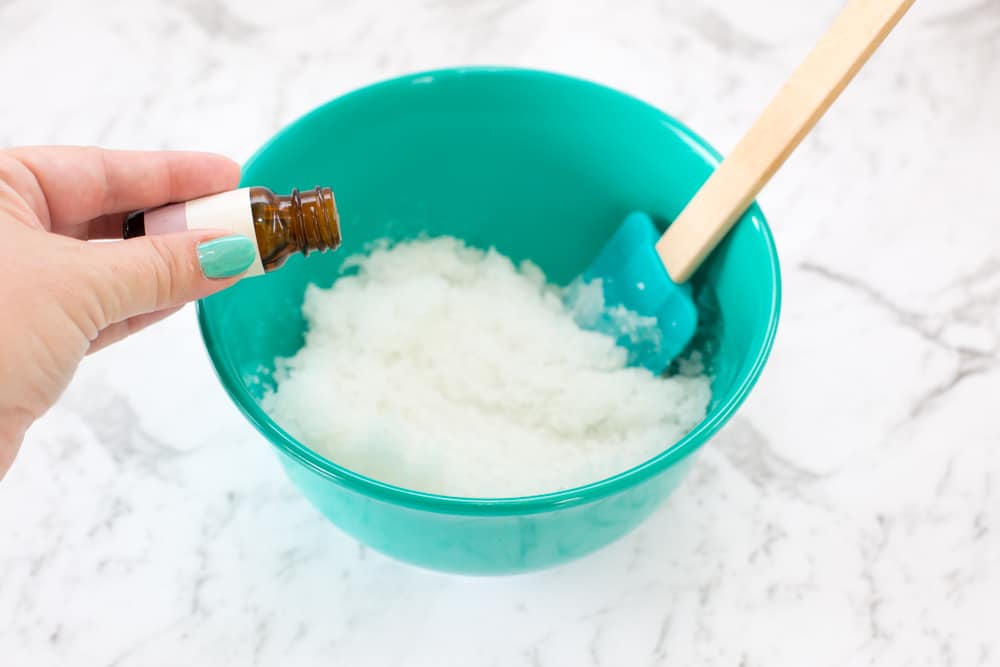 Step Two
Add the honey and lavender essential oil while stirring the mixture. For our sugar scrub recipe, we found about 10 drops but this will vary, depending on the quality of oil you use and the type of oil.
Step Three
Add the rest of your sugar until it is the consistency you want.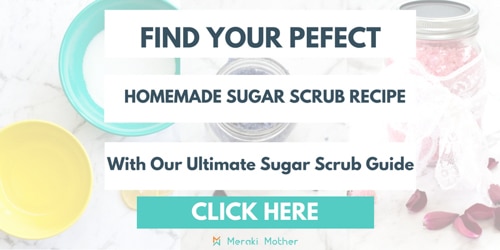 Step Four
Put your sugar scrub into a container. We love to put ours in mason jars to give as gifts but if it's for yourself even an airtight Tupperware container will do.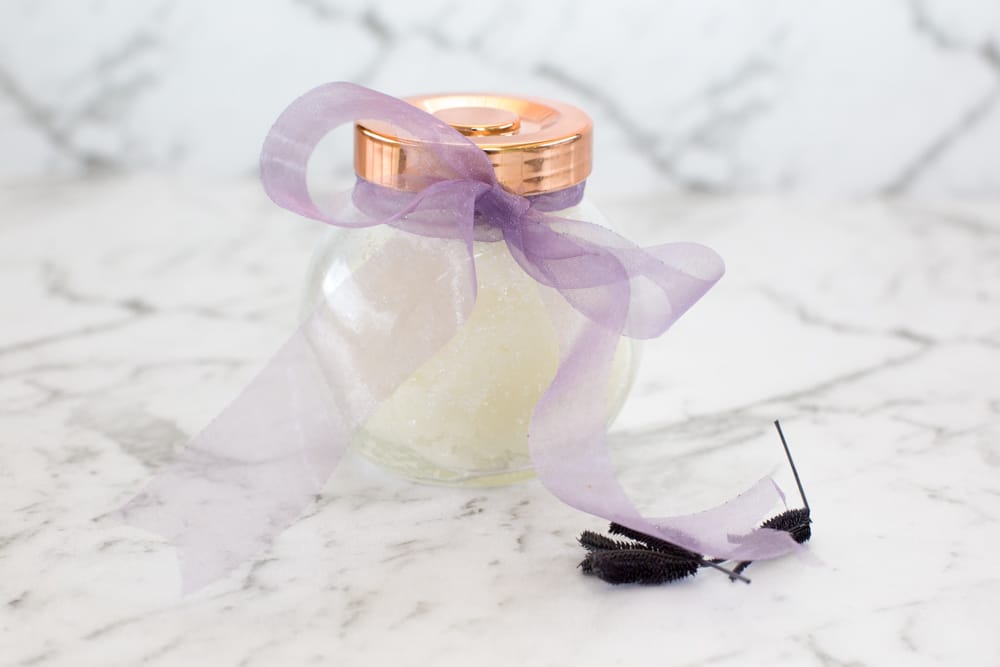 Other Sugar Scrub Recipes You Will Love
SaveSave
SaveSave
SaveSave
SaveSave
SaveSave