The Best Things to do in San Francisco for Families
The often overlooked Northern California has so much to offer and the crowning jewel is the bayside city of San Francisco. There are so many things to do in San Francisco, from the beach to the hills that you will easily be able to fill your time here! If you're wondering what to do in San Francisco with kids, we've rounded up a nice list of our favorite activities to do in the city by the bay.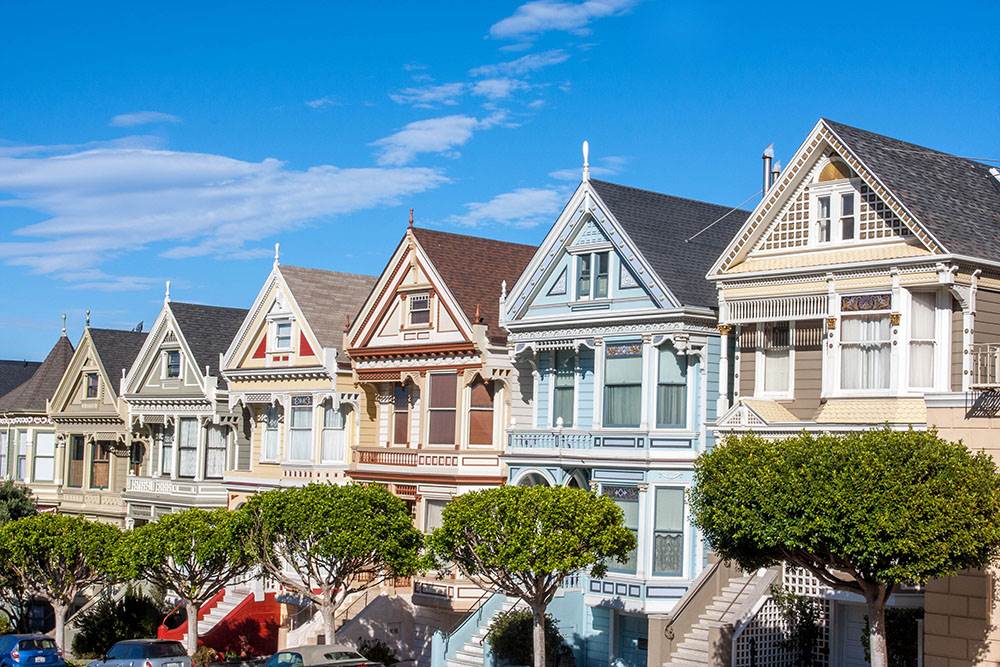 What to do in San Francisco:
Cross the Golden Gate Bridge
However you cross the Golden Gate Bridge, it will be an experience to remember. You can drive, walk or even rent bikes to cross the bridge. Be sure to catch the spectacular view on the other side where you can see a panorama of the entire city, the bridge and Alcatraz Island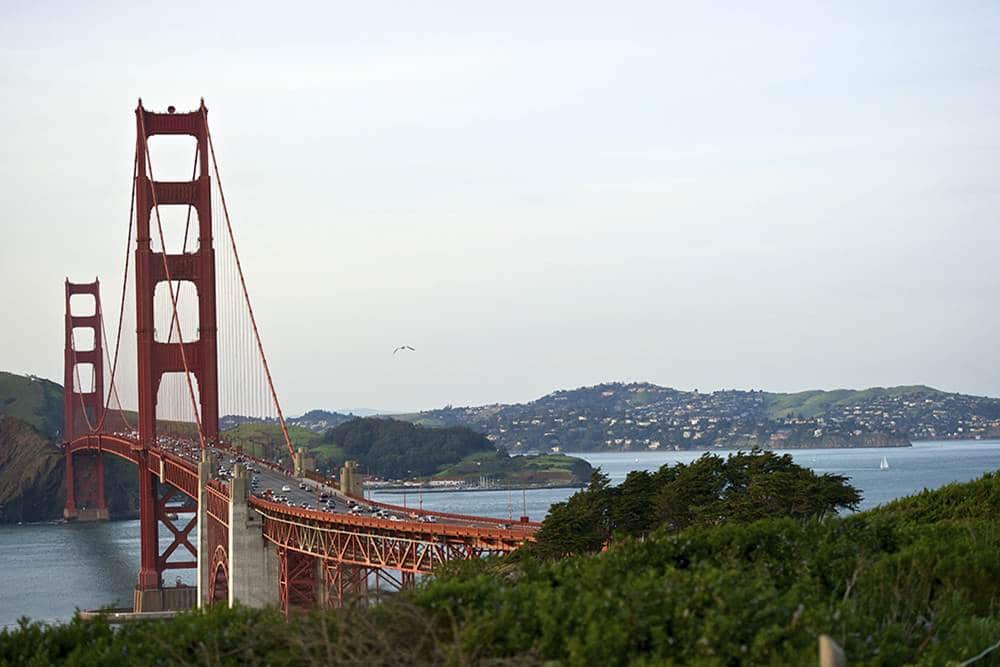 Take a Boat to Prison on Alcatraz
Hop on the ferry to Alcatraz Island for a once in a lifetime tour of this island maximum security prison. Alcatraz was originally the the first Lighthouse and fort built on the west coast and was later transformed into a federal penitentiary. Take the self guided audio tour that will walk you through prison cells and tell the stories of the men and women who lived there.
Live your Chocolate Dreams at Ghirardelli Square
Home of the original Ghirardelli chocolate factory, this square now houses a store where you can buy all the chocolate you'll ever need and a cafe where you can buy ice cream sundaes, milkshakes, chocolate covered strawberries and hot chocolates.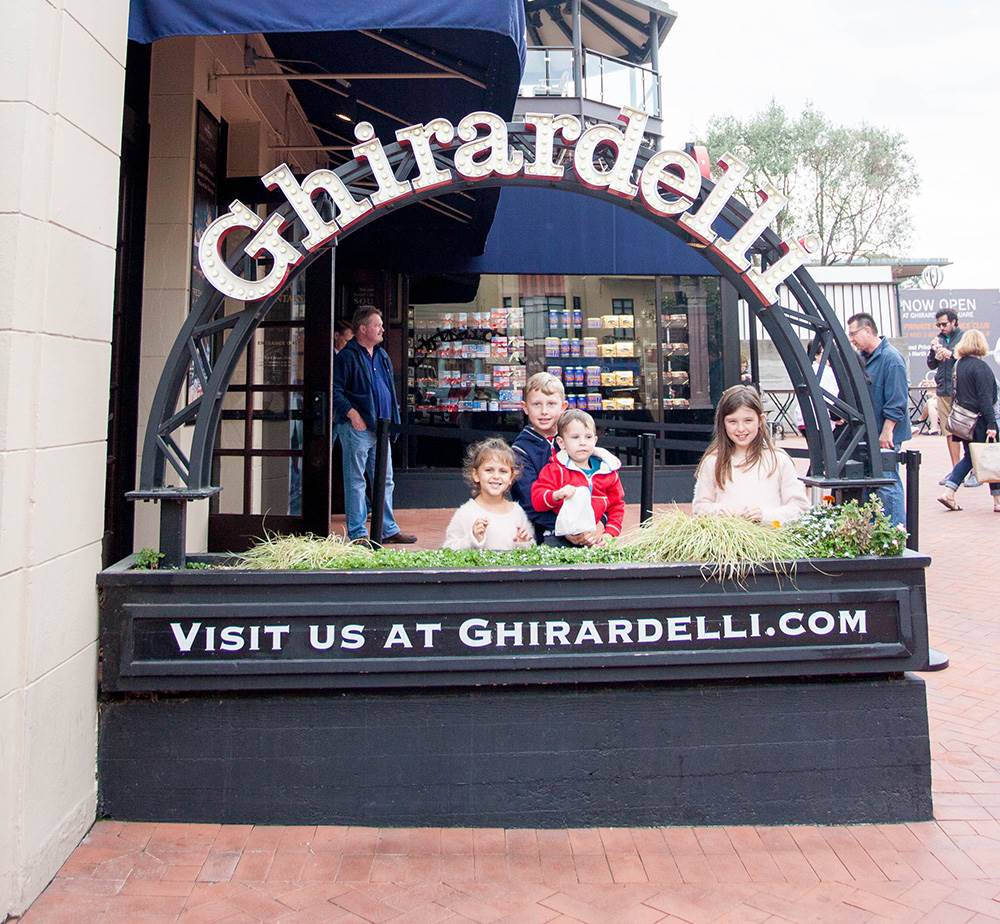 Learn and Play at the Museums in San Francisco
One of the best things to do in San Francisco is to visit one of its many museums. This is a great indoor activity on a signature San Francisco summer day (cold). Some of the best museums in San Francisco are:
The Exploratorium
The De Young Museum
The Cable Car Museum
The Walt Disney Family Museum
The California Academy of Sciences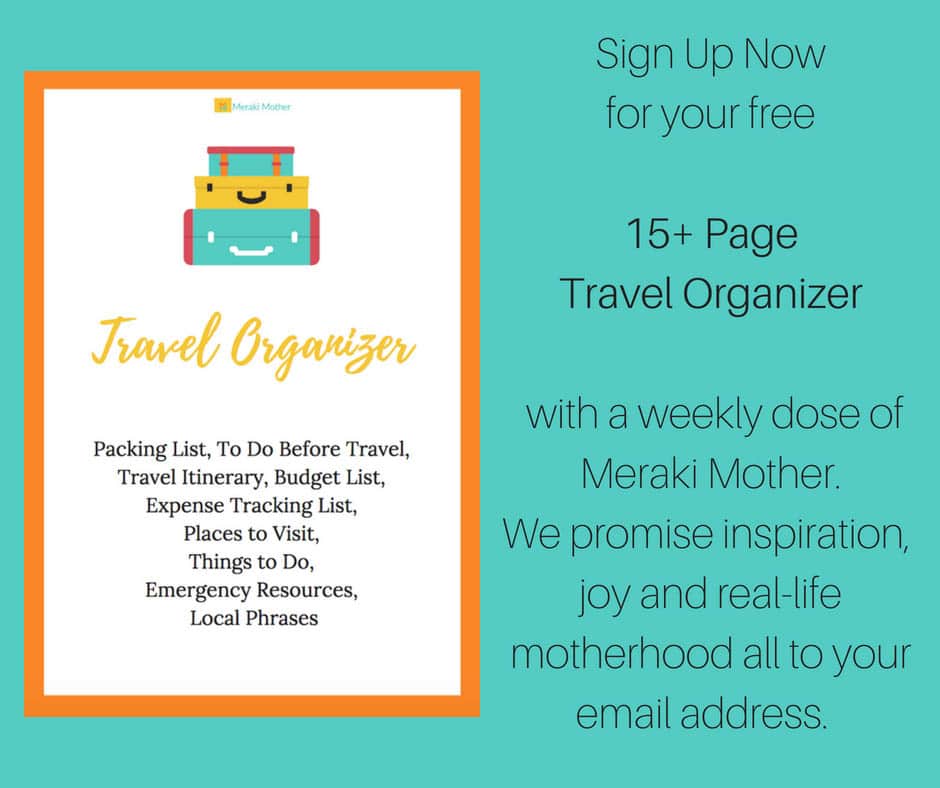 Relive History at Fort Point
This little hidden gem directly underneath the Golden Gate Bridge should not be missed if you're looking for unique things to do in San Francisco. This old Civis War era fortress that never saw battle remains as an historical wonderland for kids to run around in. And the views of the underbelly of the Golden Gate Bridge are breathtaking.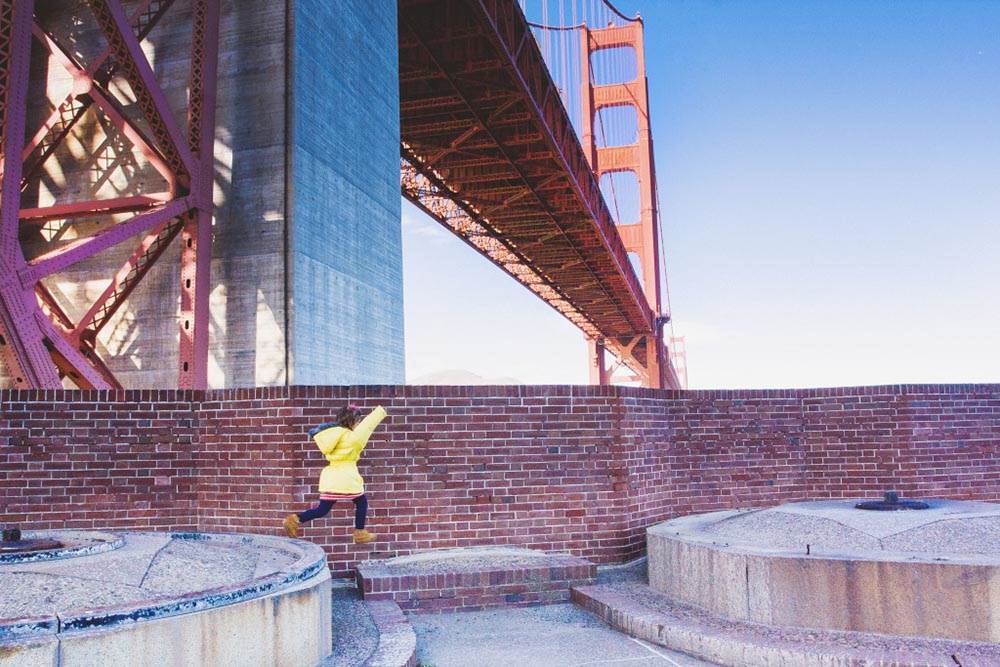 Go to the Beach with a View
There are several good, sandy beaches where you can enjoy a rare day of sunshine in San Francisco. Chrissy field is a great spot with grass and sand. Bakers beach offers incredible views of the Golden Gate Bridge.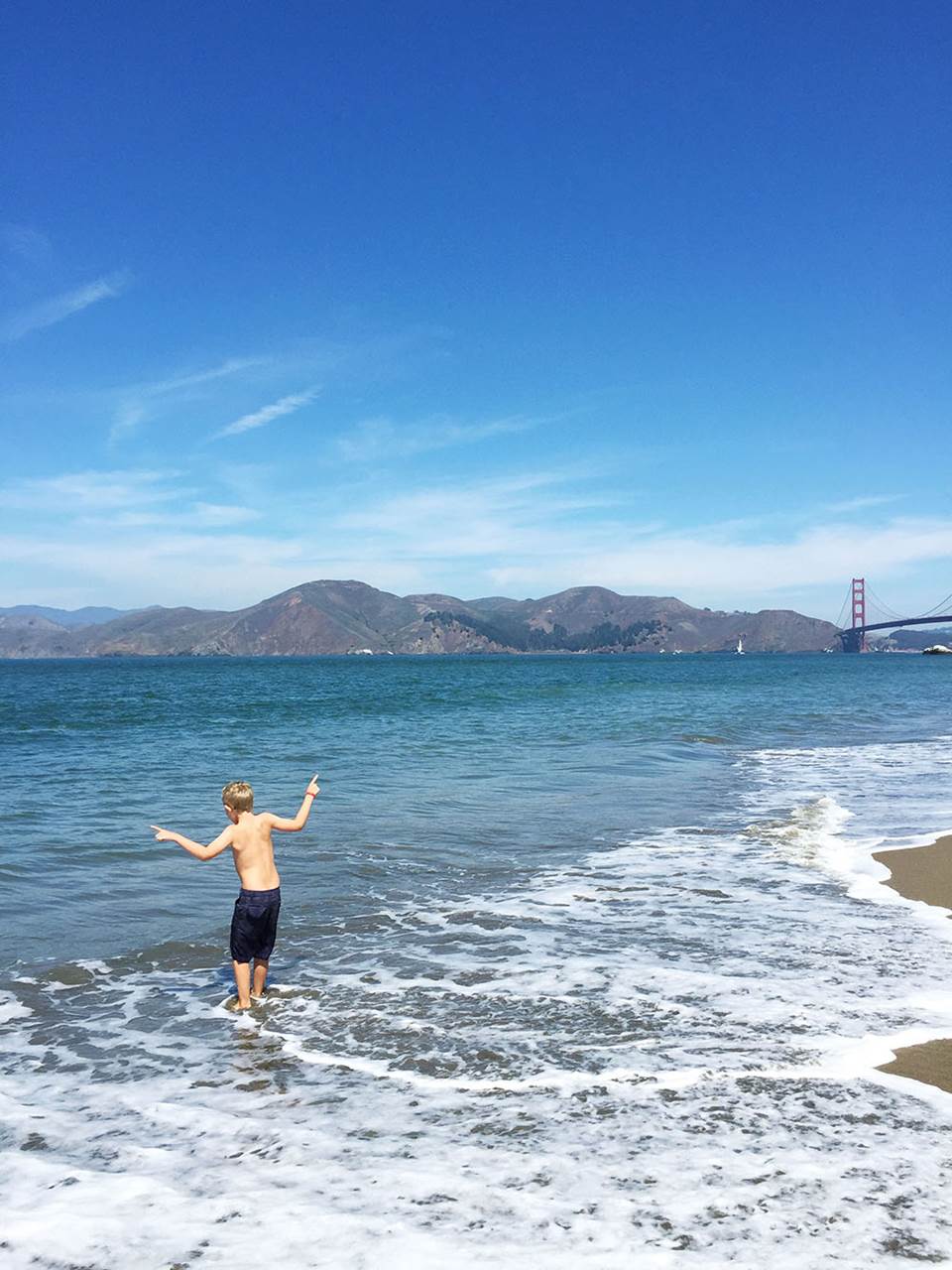 Watch the Seals at Pier 39
Pier 39 is a great place to grab a bite to eat, people watch, and, most importantly, seal watch! You'll find these California harbor seals basking in the sun on floating docks off the pier. There is also a double-decker carousel at the end of the pier that the kids will love.
Eat All the Seafood at Fisherman's Wharf
If you're hungry for some fresh seafood, Fisherman's Wharf is a place to wander the various seafood merchant's stalls and buy clams, calamari, and oysters fresh from the ocean.
Learn How Bread is Made at the Boudin Factory
Just a few steps away from Fisherman's Wharf is the Boudin Sourdough Factory where you can watch these professional bakers shape and bake intricately designed animals from dough. You can buy a bread bowl downstairs or if you're feeling like something a little fancier, eat upstairs at the restaurant.
Get Lost in Golden Gate Park
If you're looking for some nature in the middle of the city, Golden Gate Park has it all, from flower gardens, carousels and playgrounds. Golden Gate Park is actually the largest city park in the United States, even larger than Central Park in New York City!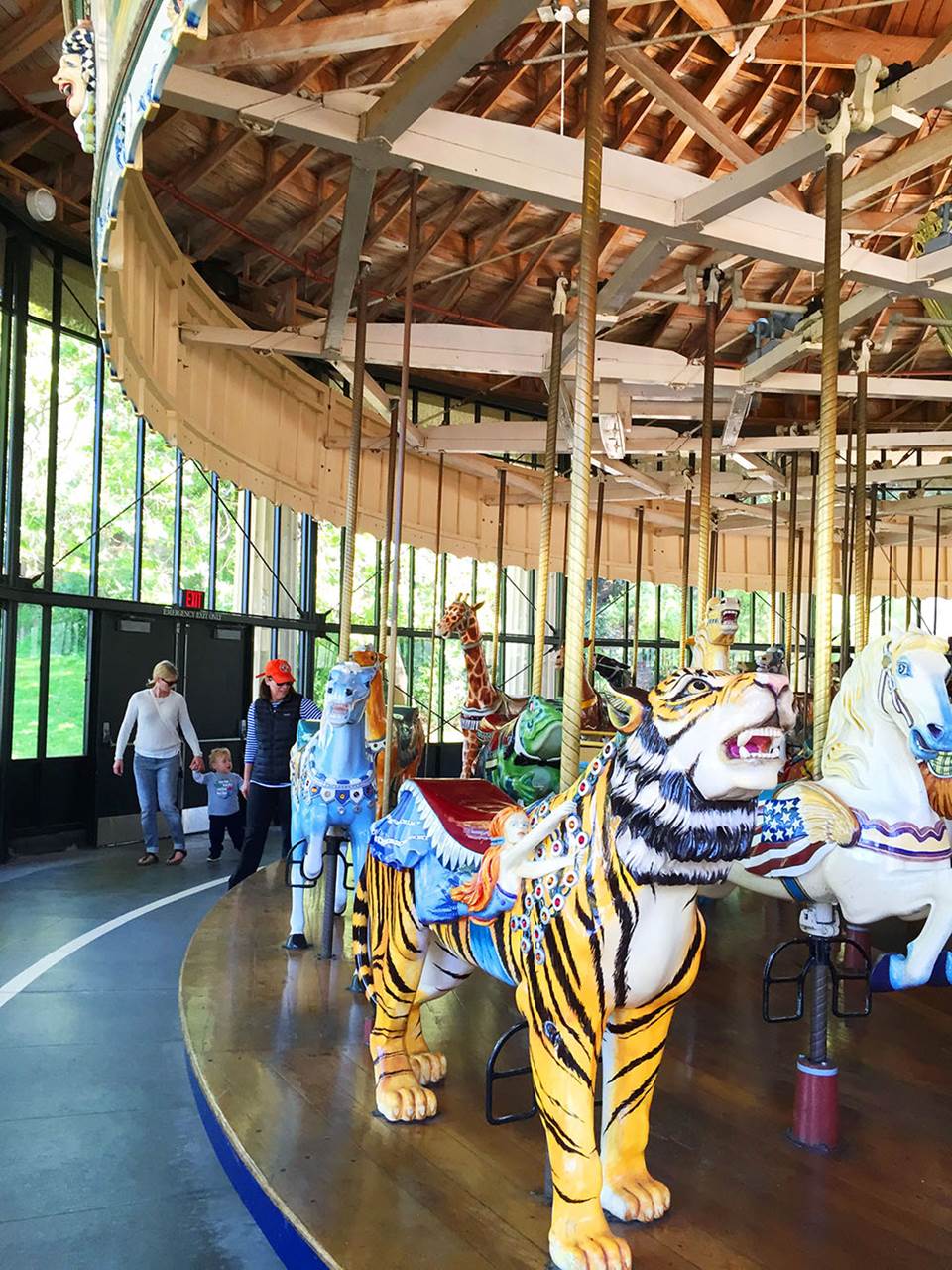 Get Whiplash on Lombard Street
No trip to San Francisco would be complete without walking (or driving) down Lombard Street, known as (and rightfully so) the crooked street in the world.
Take a Day Trip from San Francisco
Northern California is full of incredible areas to visit and there are so many great day trips from San Francisco!
If you want a weekend or day trip from San Francisco, Sacramento is a full of great food and interesting history that the whole family will enjoy.
Some of my other favorites are Monterey, Sequoia National Park, and Yosemite.

Have fun in San Francisco!
While the peninsula is only 46 square miles (relatively small by big-city standards), there are so many things to do in San Francisco that it very well may take you a lifetime, but whatever you choose, the city is sure to delight the whole family.
PIN FOR LATER!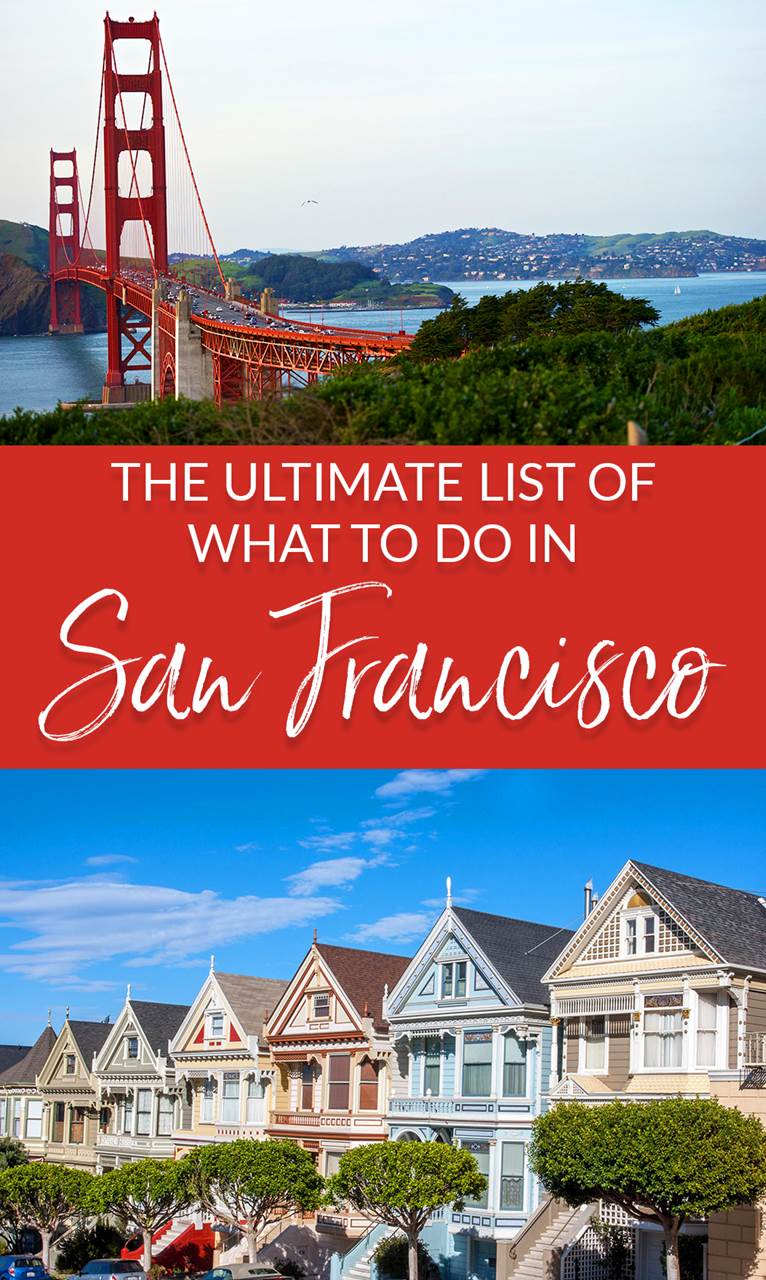 If you're in the area why not discover the magic of Monterey too with our top things to do in Monterey post.
SaveSave