Now that the weather is starting to warm up you may find yourself looking for different springtime activities for preschool kids.
That's what we are doing too!
We had so much fun with the watercolor technique in our Easter activities for preschoolers that we have decided to use it in another fun activity involving sea animals.
This cute yet educative activity involves learning a few letters of the alphabet, talking about new animals that the kids might not have seen yet and is also a great project for fine motor skills development!
Most of the materials you will already have available in your craft cupboard too.
Simple, easy and super fun, these are excellent fine motor activities for toddlers.
If you are searching for springtime lesson plans for preschool I hope you and the little ones enjoy this hands-on activity.
If you love crafts just like we do, check out all of our craft projects for preschoolers and parents to do at home.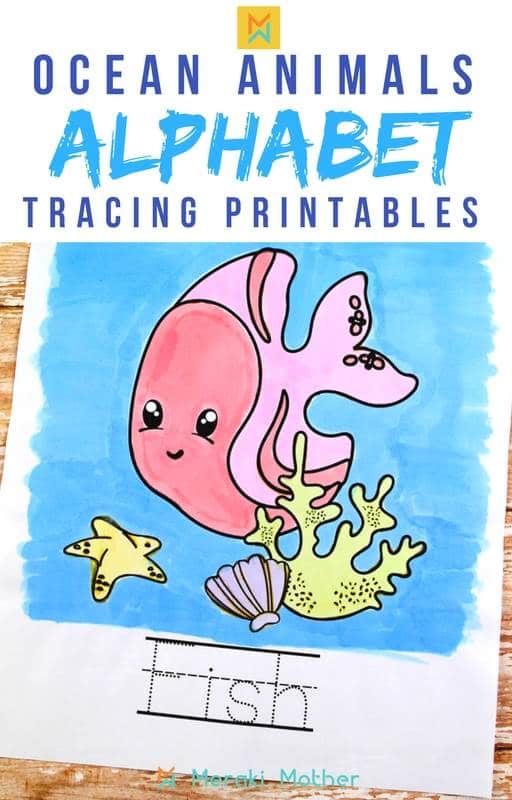 Animal Activities for Preschoolers
Supplies:
Sharpies
Rubbing Alcohol
Paint Tray
White Cardstock
Paint Brush
Instructions:
Download and print out the 16 page ocean animals alphabet activities for preschoolers.

Not all letters are included because we don't work the alphabet from a to z. We keep it interesting for the kids and use this opportunity to talk about the animals in the pictures.
Now for the fun time. Prepare the trays by painting the tray cavity with Sharpie markers.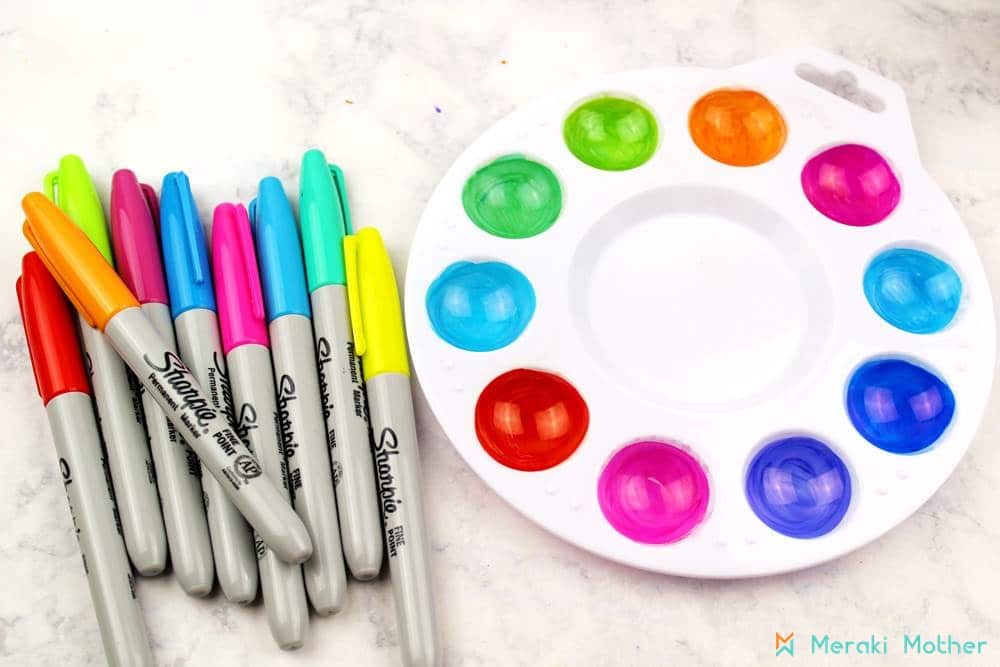 Fill each paint tray cavity with rubbing alcohol.
Tip: the more alcohol that you add, the lighter your paint color will be.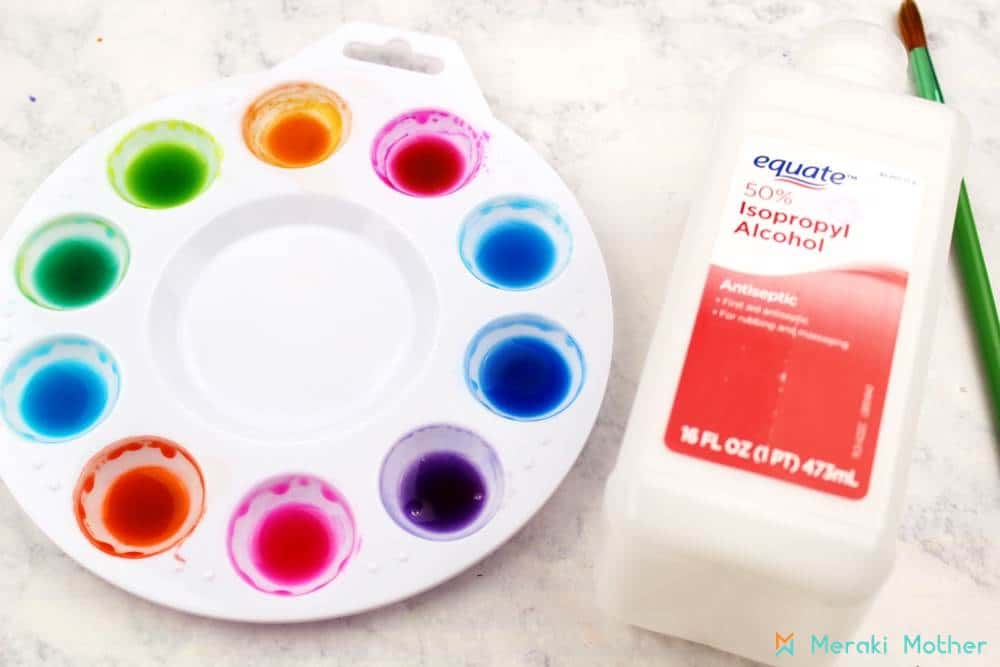 Use a paintbrush to mix up the Sharpie markers and rubbing alcohol to create watercolor paints.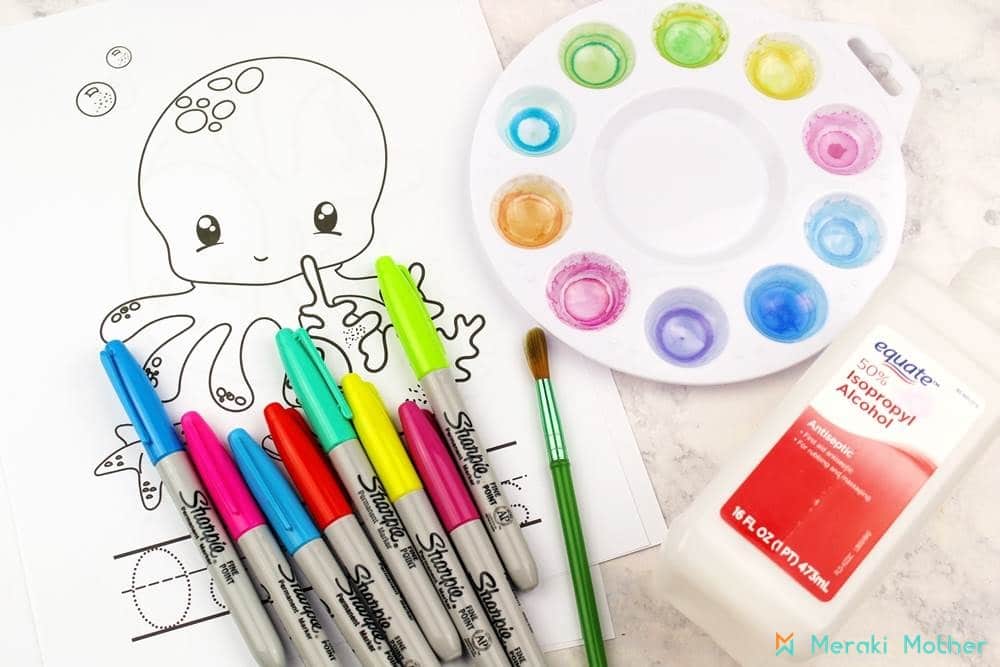 If you run out of a paint color, use a tissue to remove excess moisture and color the cavity again with Sharpie and fill with more rubbing alcohol.
Invite your children to paint the ocean animals! Let them trace the word with the paintbrush or a marker.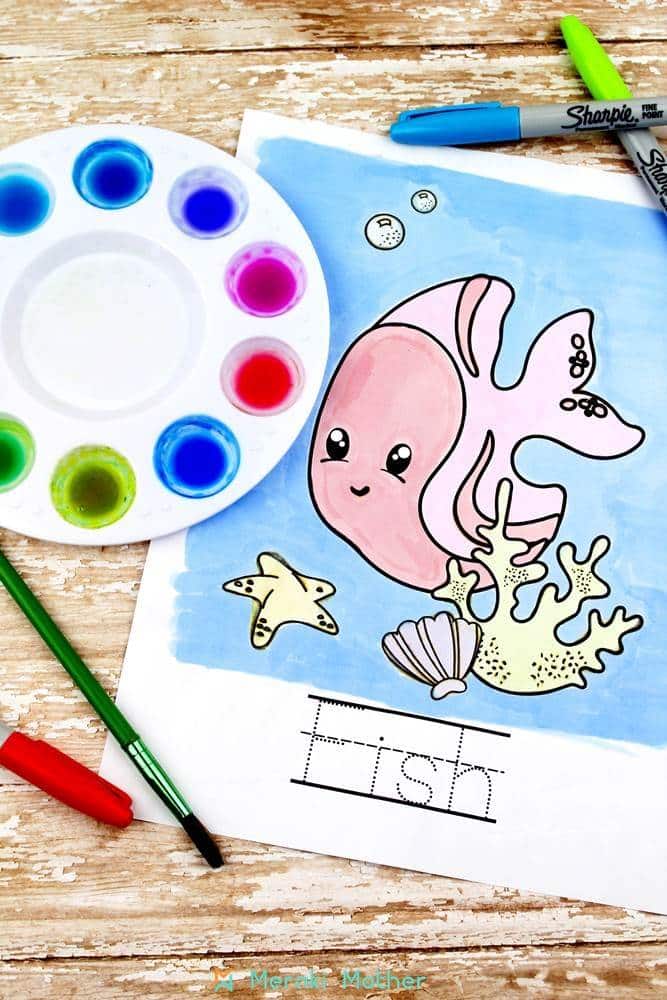 This is a craft and learning opportunity so talk about what ocean animal they are painting, what letter the animal starts with, how to spell the word and the role it plays in the ocean.
You can even plan a beach day after completing this activity to try and spot some of these fun ocean animals. Wouldn't that be great?!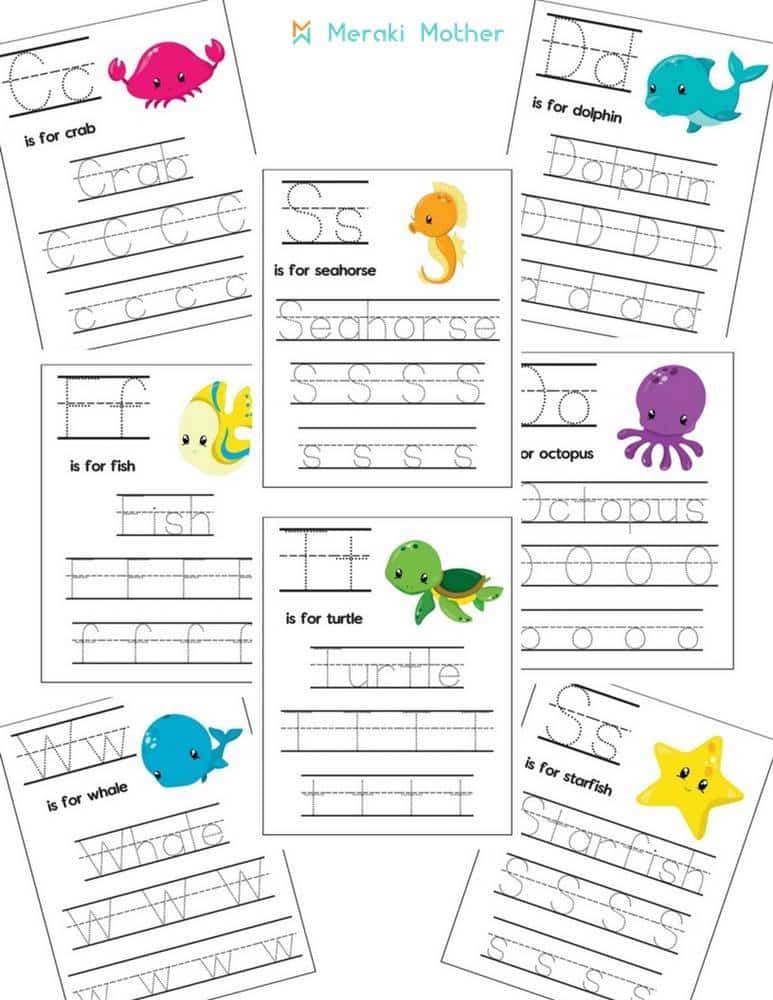 Further here are some extra materials that you can get to improve the kid's learning experience. Books and videos are a way for the little ones to learn even further.
Discovery Kids Splash in the Ocean
Under the Sea Animals to Color for Early Childhood Learning
Sea Turtles
Sea Otters
The Deep Dive Underwater Ocean Coloring Book
Deep Sea Dive (Lift-the-Flap Adventures)
You may also like:
SaveSave
SaveSave