Watercolor Easter craft using sharpie art pens.
Watercolor painting is such a lovely art technique but surely not the easiest for the children to master. Even I can't fully master the blending technique and most art and crafts we do with watercolor results in a slushy looking dark picture that nobody can tell what it is!
But what if I told you there was an easy way to master this technique that even small children can do? And with materials you probably already have at home!
In this post I am going to teach you how to make alcohol ink with sharpies.
This is also a great way to mix colors. After trying a handful of sharpie art techniques I think this is one of the easiest ways to use sharpies.
If you ever wonder how to blend sharpies in an original way, then this rubbing alcohol sharpie tutorial is right for you too!
Click here for a selection of our favorite Arts and Crafts
Easter crafts to do with sharpies
Supplies
These are the materials you need for your sharpie and watercolor painting:
Sharpies
Rubbing Alcohol
Paint Tray
White Cardstock
Paint Brush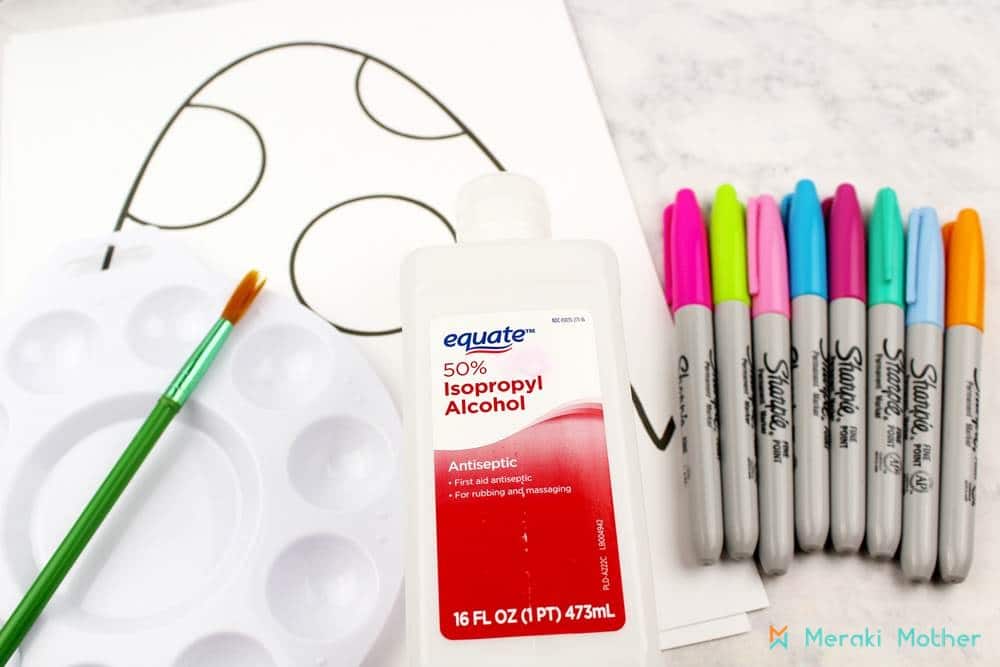 Instructions
1) Download and print out the Easter egg easy sharpie designs. You can download all 3 templates here but any coloring template can be used for your at.
Click on the photo to download your template.
2) Color the paint tray cavities with Sharpie alcohol permanent markers.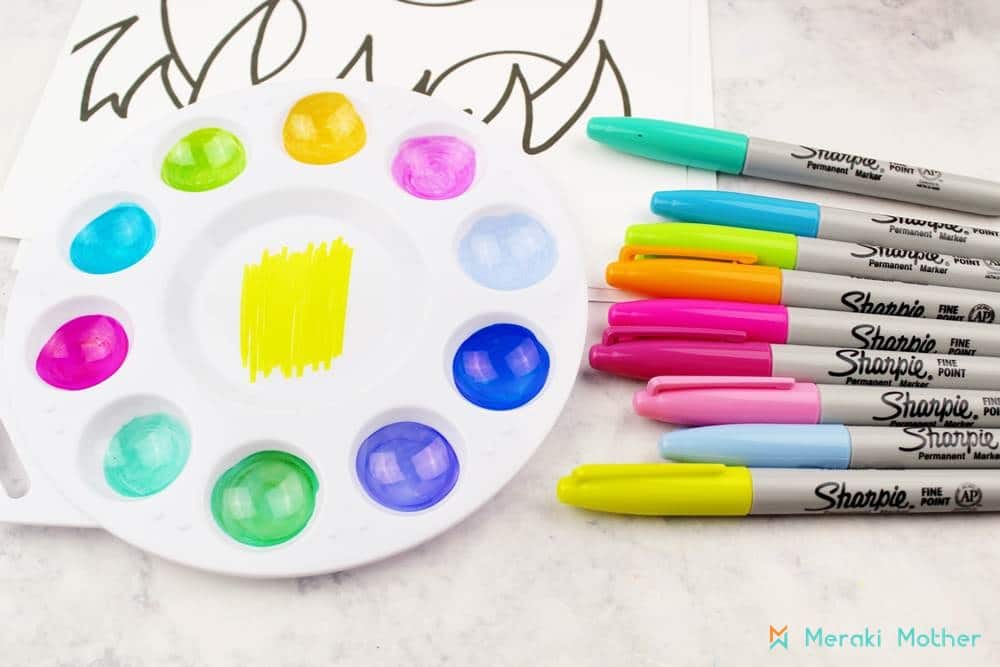 3) Fill each paint tray cavity with rubbing alcohol. (The more alcohol that you add, the lighter your paint color will be)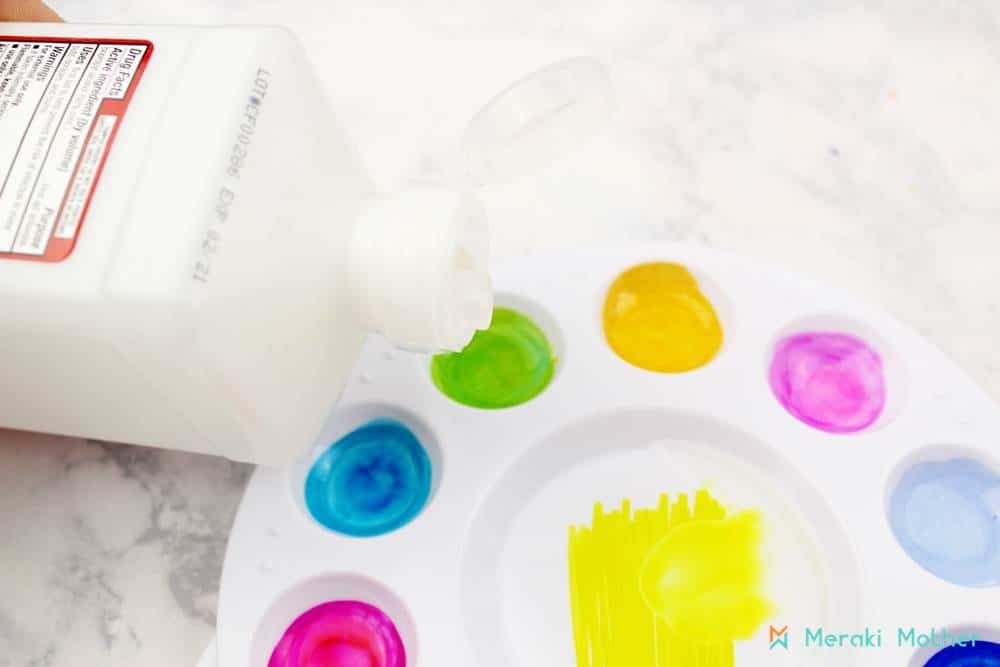 4) Use a paintbrush to mix up the Sharpie markers and rubbing alcohol to create watercolor paints.
If you run out of a paint color, use a tissue to remove excess moisture and color the cavity again with Sharpie and fill with more rubbing alcohol.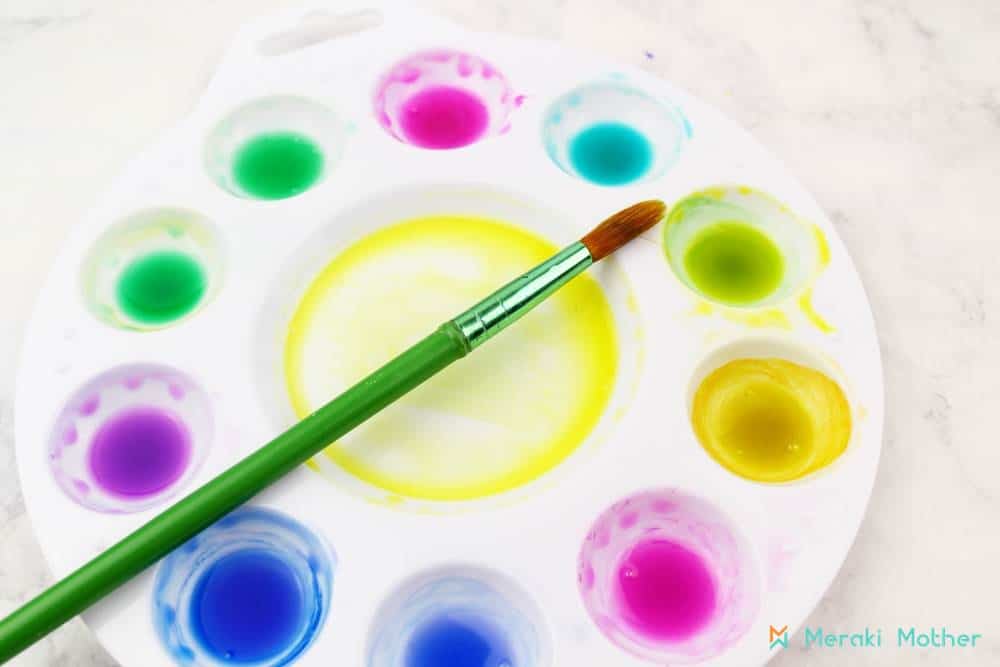 5) And you are done! Now invite your little ones to paint the Easter eggs!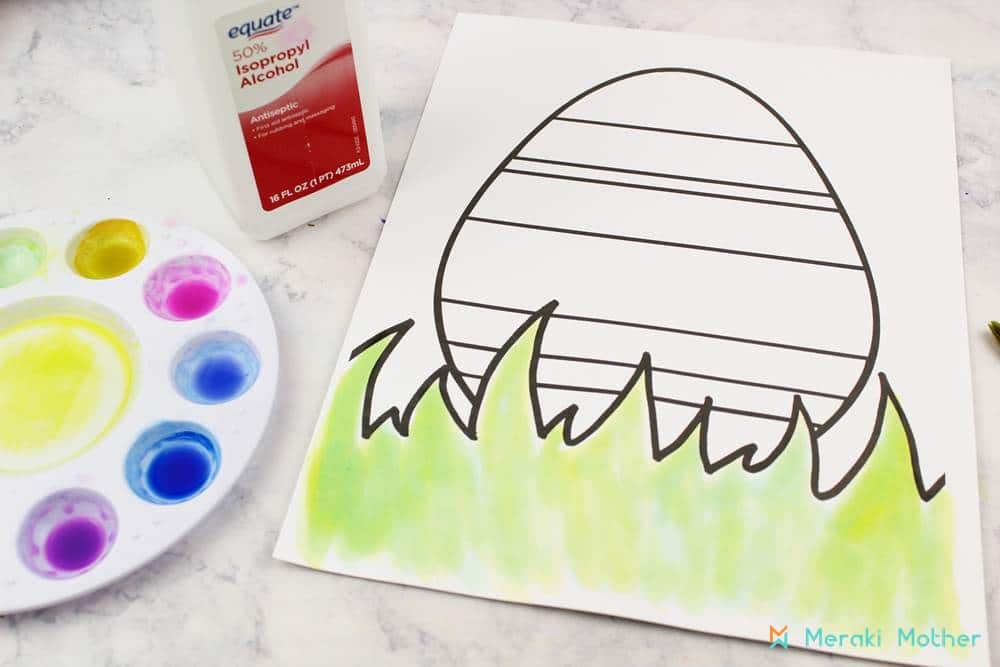 This is definitely ones of the easiest ways to do sharpie art projects with kids!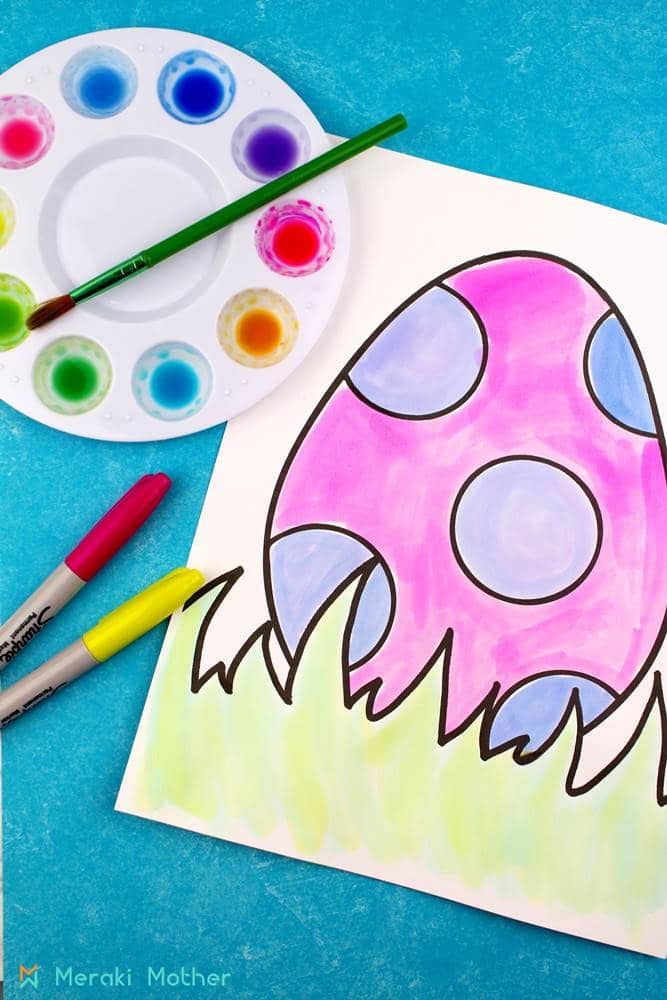 Pin this simple sharpie art tutorial now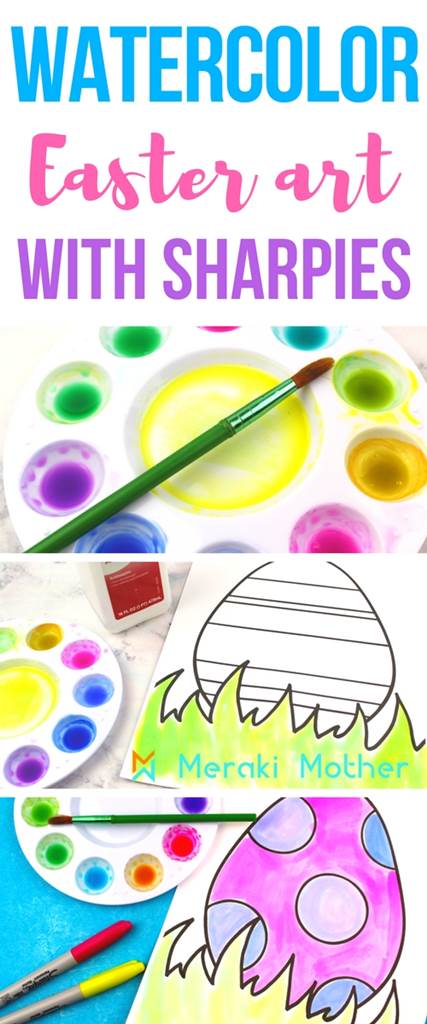 For more Easter Activities check out our Easter Page now! Many beautiful Easter recipes and crafts including this popular Galaxy Easter DIY activity!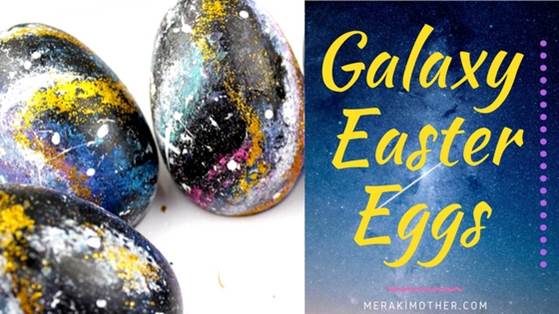 SaveSave