Craft and cotton go so well together. We always have fun using cotton balls in our activities. Today we want to show you how to make this cute rainbow cotton ball craft.
We could come up with lots of cotton painting ideas but Spring is almost here and St. Patrick's Day too, so a rainbow activity is a good idea! a good tip is that you could do this craft with cotton buds too, just a little smaller. This is simple and easy art and craft with cotton balls that you can do today with your kids.
Recommended reading: Painting crafts for kids and birthday theme!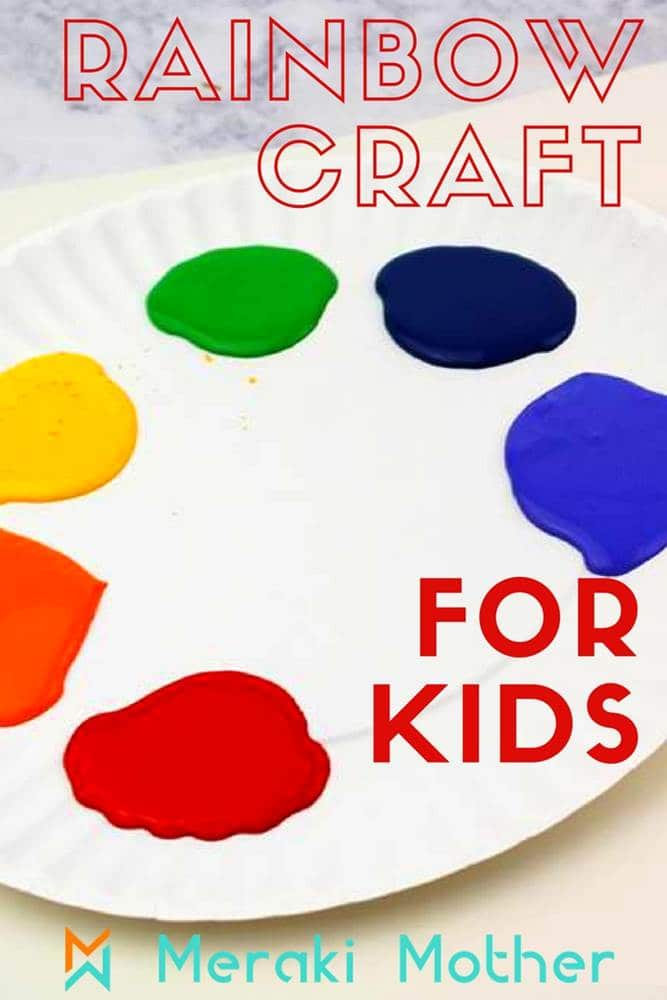 Rainbow Cotton Ball Craft
Supplies for your cotton craft work:
If you love rainbow craft ideas you will enjoy our round up post here!
Instructions:
First pour equal amounts of rainbow colored paint onto a paper plate or dish of your choice.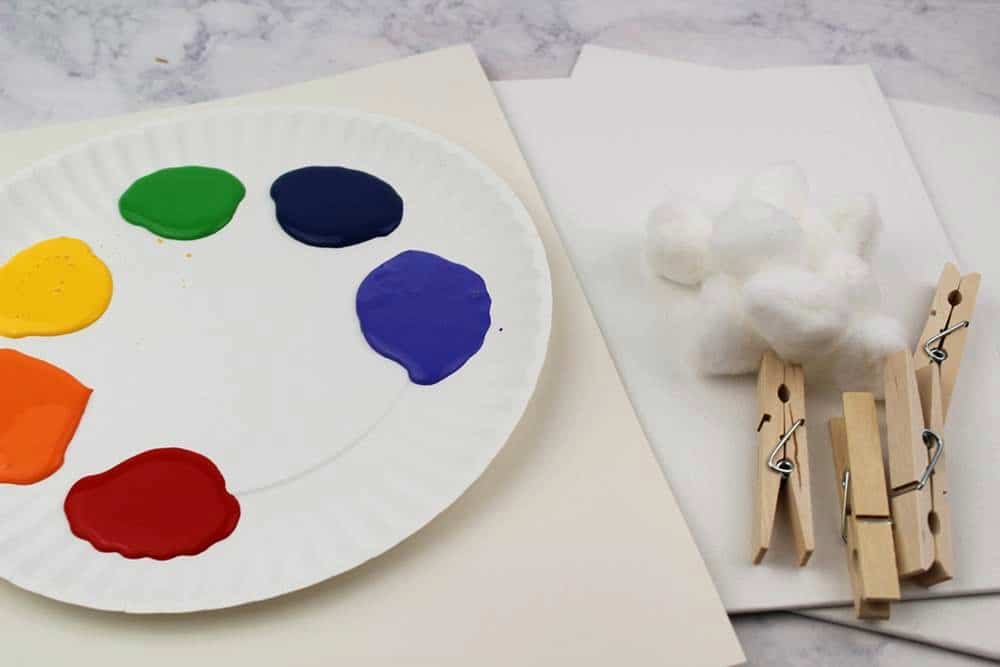 Clip a cotton ball with a clothespin. You can use the same clothespin and switch cotton balls or use a clothespin for each color if that is easier for you.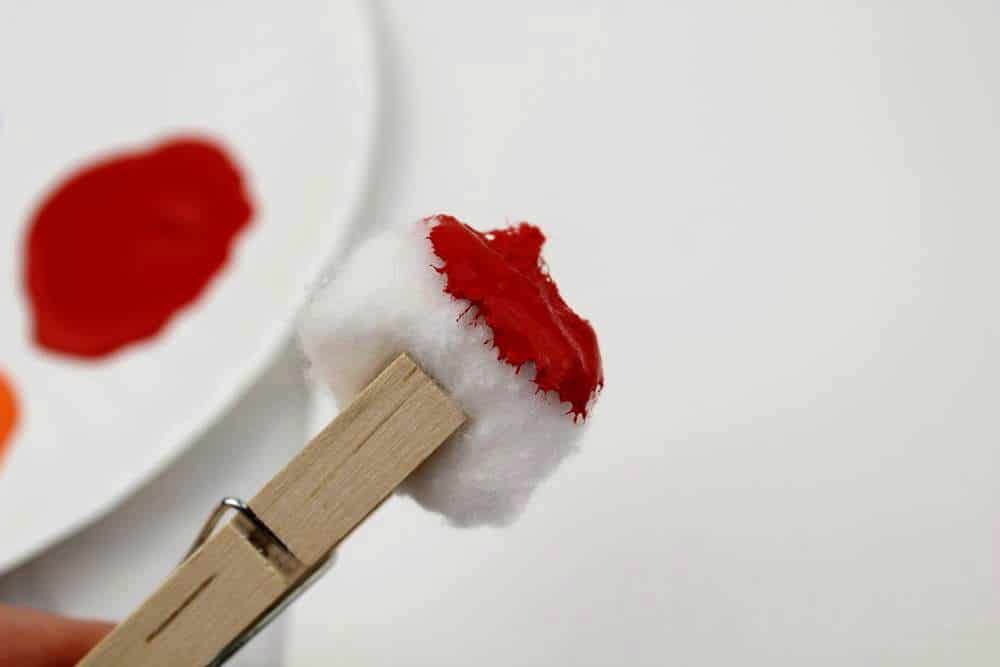 Dab the cotton ball into the paint and then dab the cotton ball onto the canvas making the curved shape of a traditional rainbow, a rainbow shooting across the sky or just have fun with the colors and make your own masterpiece!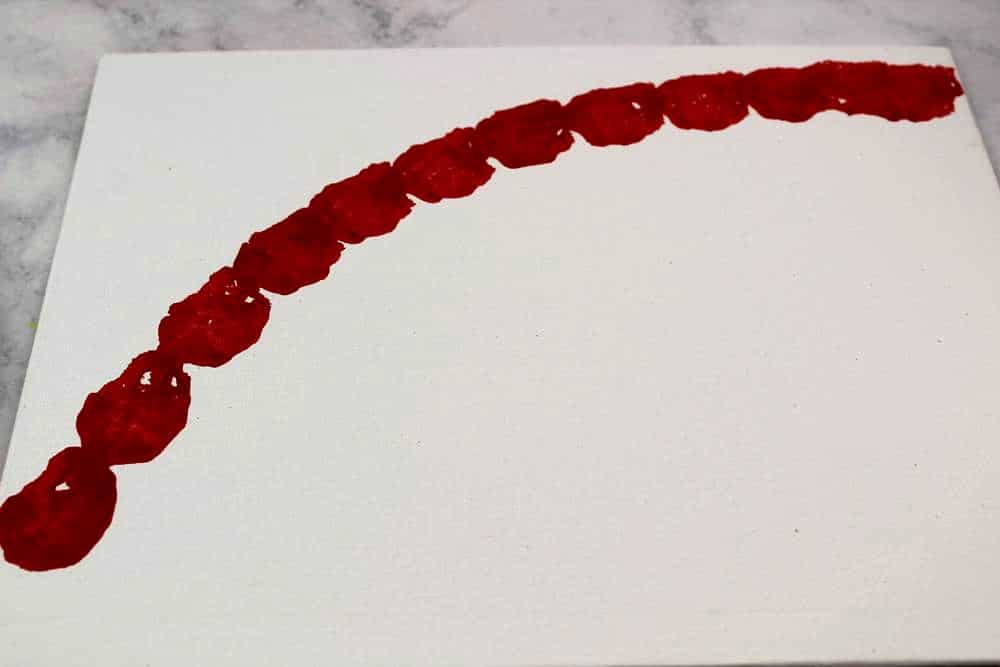 Repeat above steps with the other colors.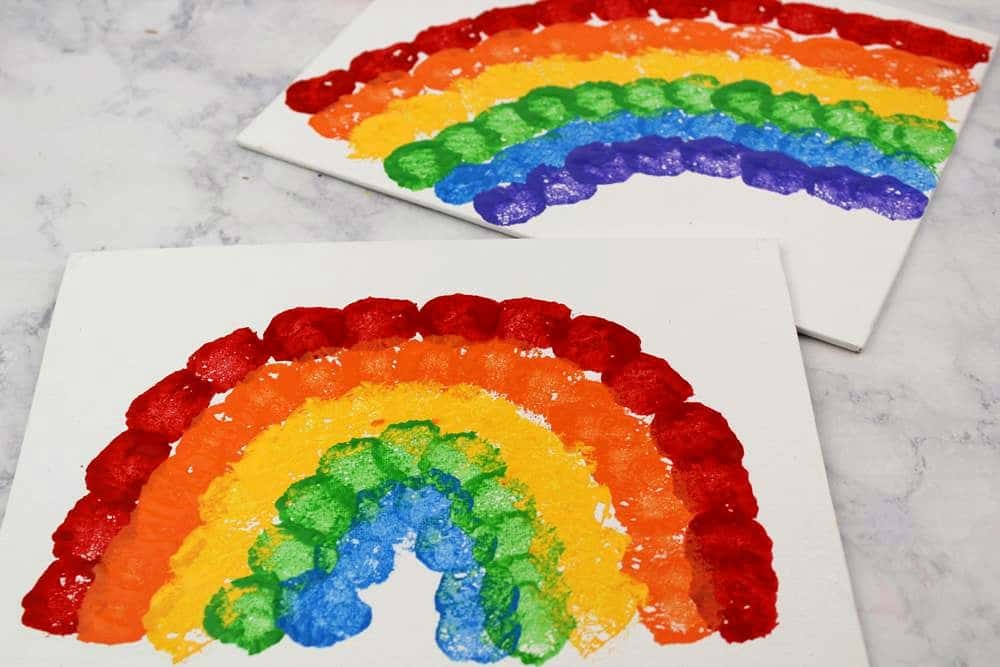 Allow paint to dry completely before the next step.
Now cut cloud shapes from white cardstock. Cut as many as you may need.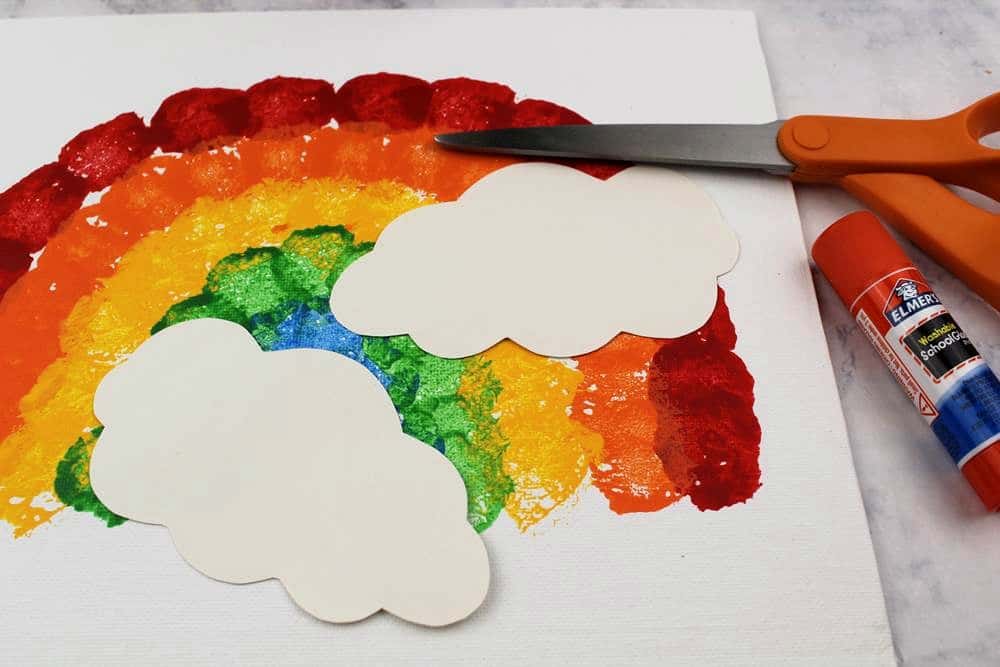 For your corner piece cut the excess paper.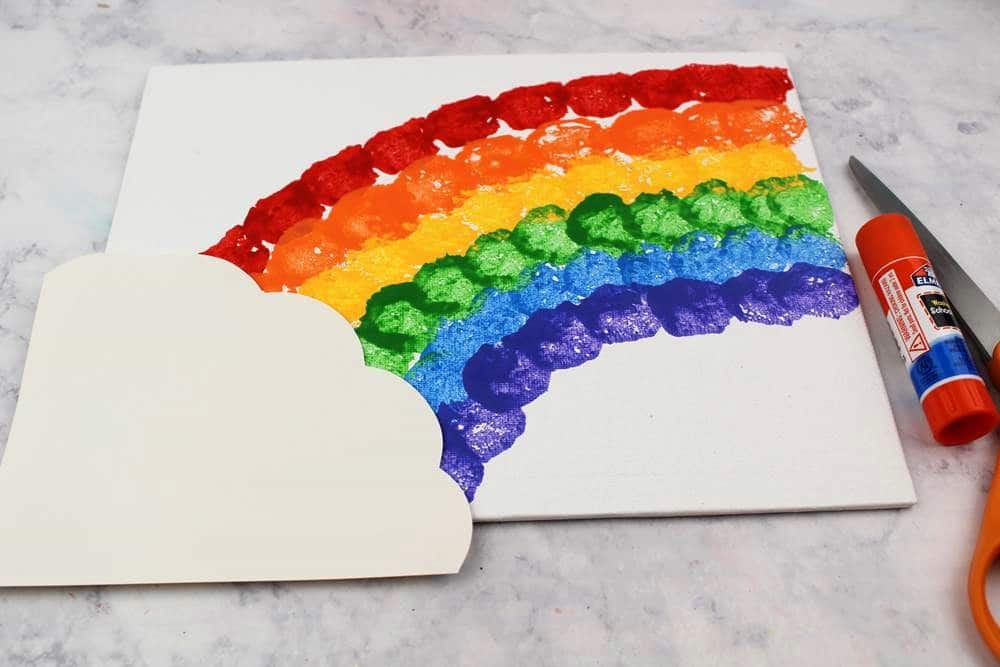 Now just glue the cloud shapes onto the canvas.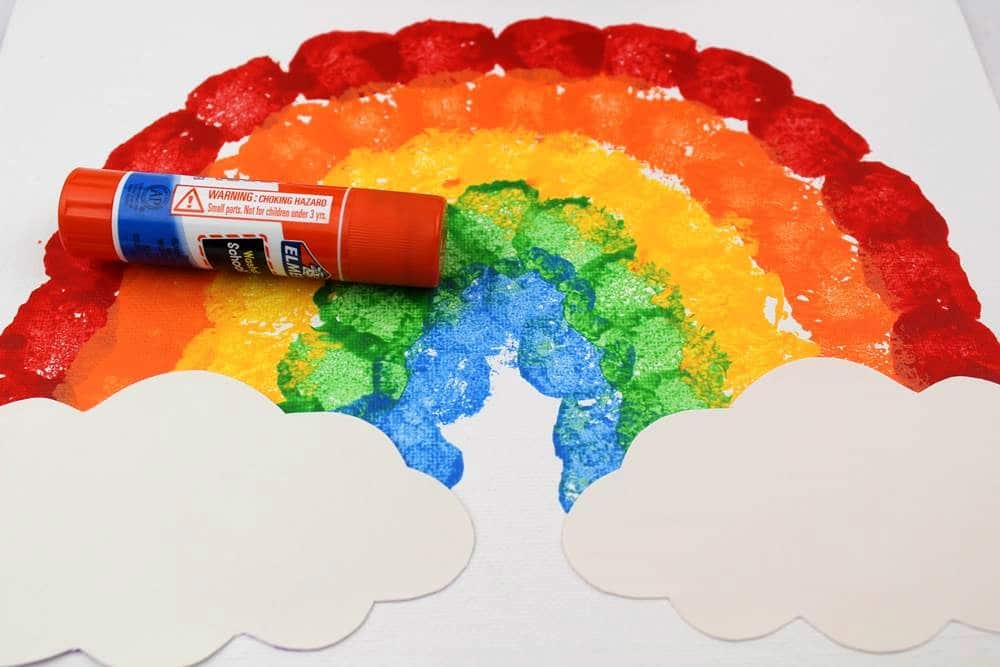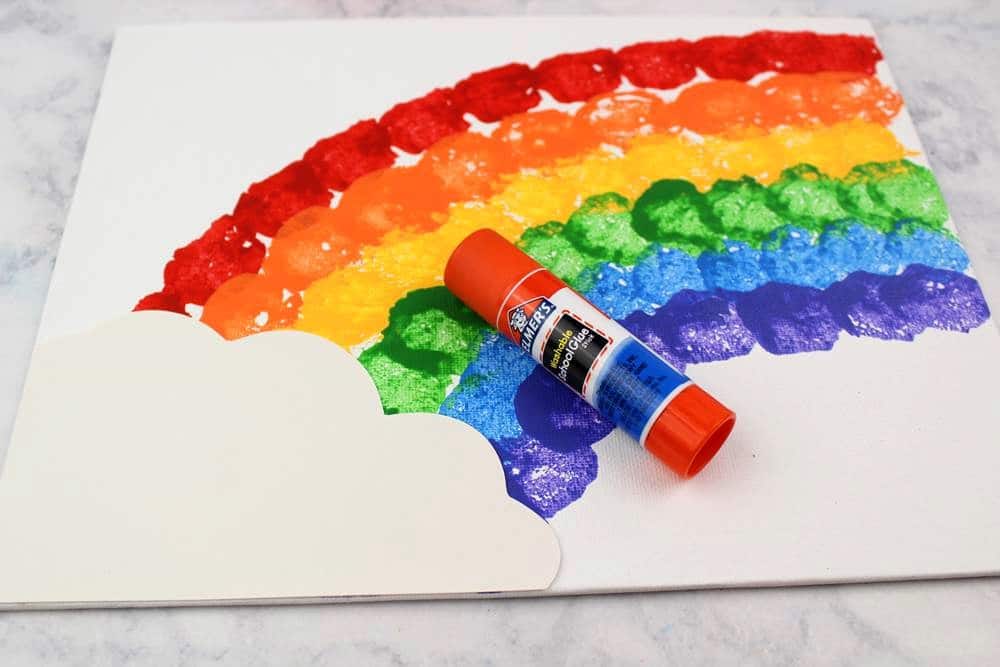 And you are ready, your canvas is finished!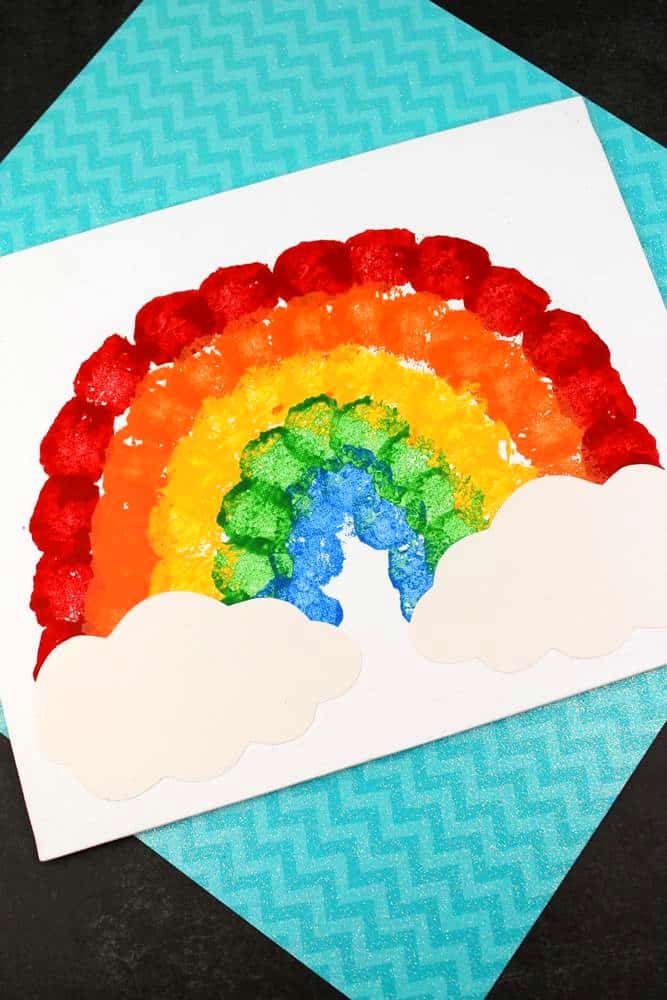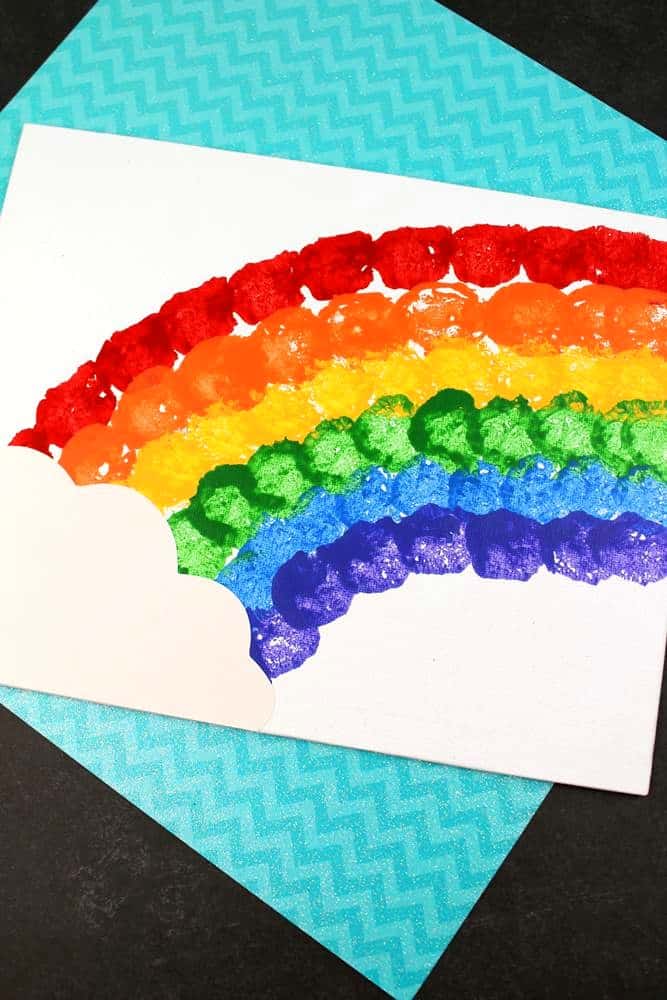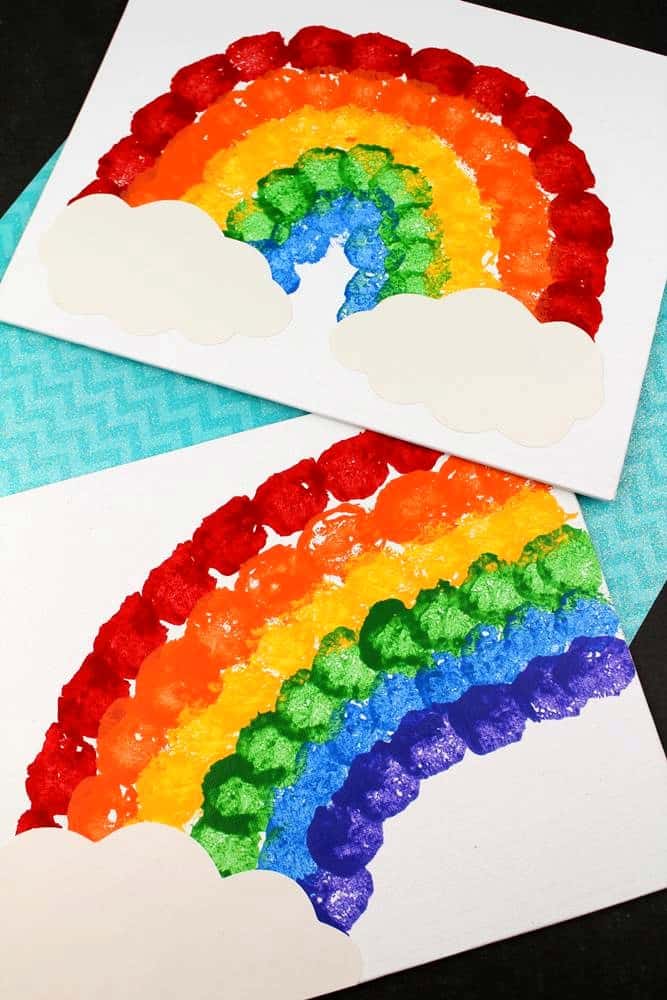 Check our Craft Section for more Craft Ideas!
Love Rainbows? We have a great post on Rainbow birthday party Ideas here. 
Follow our Craft Board on Pinterest for the latest trends and ideas.
SaveSave
SaveSave