Celebrate Dr. Seuss's birthday on March the 2nd and make these fun thing one and thing two handprint craft with the kids.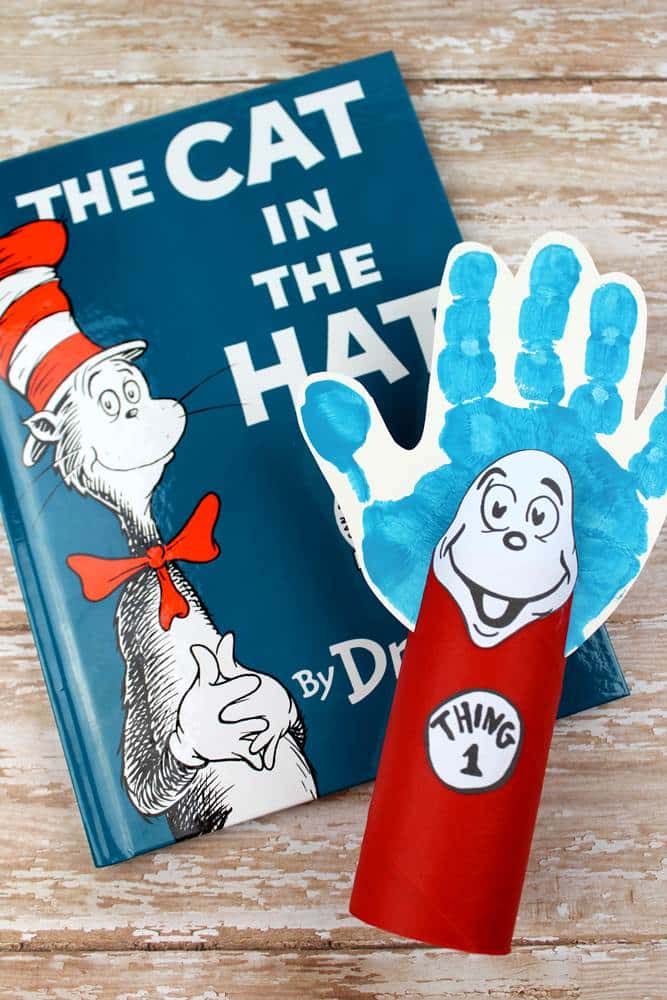 #DrSeussDay is also the National Read Across America Day; an annual event that is part of Read Across America as an initiative on reading. We all know how important reading is for everyone and the Dr Seuss books are a great way to make words and reading fun for kids.
To celebrate this special day we decided to come up with preschool activities based on books from Dr. Seuss.
So here we have it our Thing One and Thing Two preschool crafts. It would make a simple craft to make at home or an easy Dr Seuss activity for Preschool teachers.
To make this easy and fun Cat in the Hat projects you just need to follow the instructions below. You will need some supplies you probably already have at home or school! Have fun!
Here is the Editor's pick Dr. Seuss Book to celebrate the Read Across America Day alongside with the Dr Seuss handprint crafts.
Thing 1 and Thing 2 Handprint Craft
You only need a few basic craft supplies for this project.
Supplies
Toilet Paper Tube
Red & Teal Paint
Paintbrush
White Cardstock
Glue
Scissors
Click to find the best prices on Children's Craft items.
Dr Seuss Activity Instructions
First you need to download and print the Thing 1 and Thing 2 Cat in the Hat template here.
Print as many as you need and cut out the templates. Set is aside to use a little later.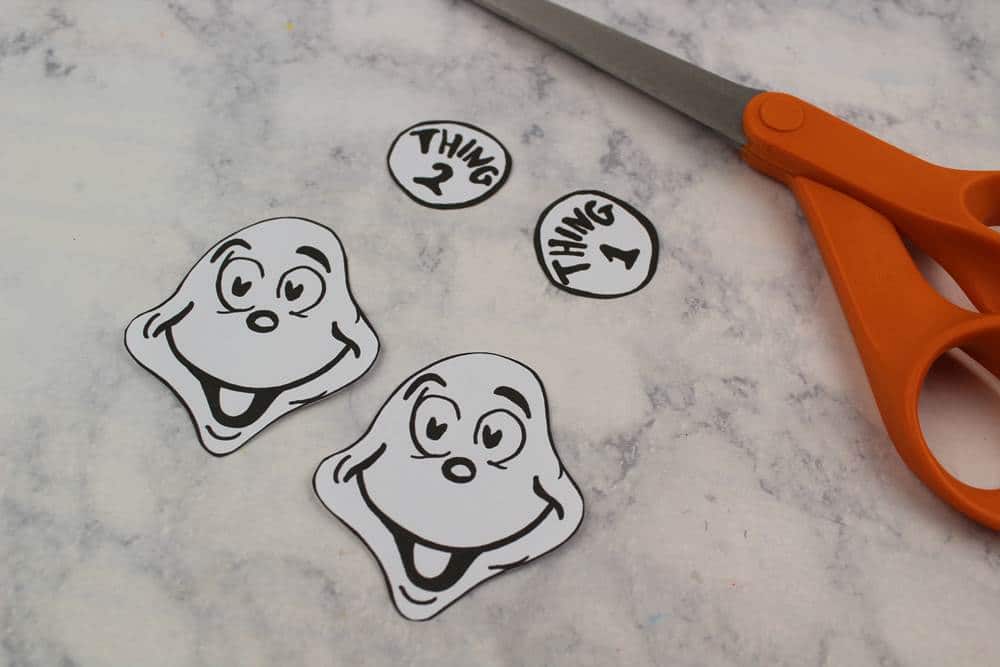 Now for the fun part: Paint the palm of your child's hand with teal paint..
To make this step as easy and unmessy as possible we suggest using a protective matover the surface you are using and to have cleaning wipes at hand to use straight after the next step.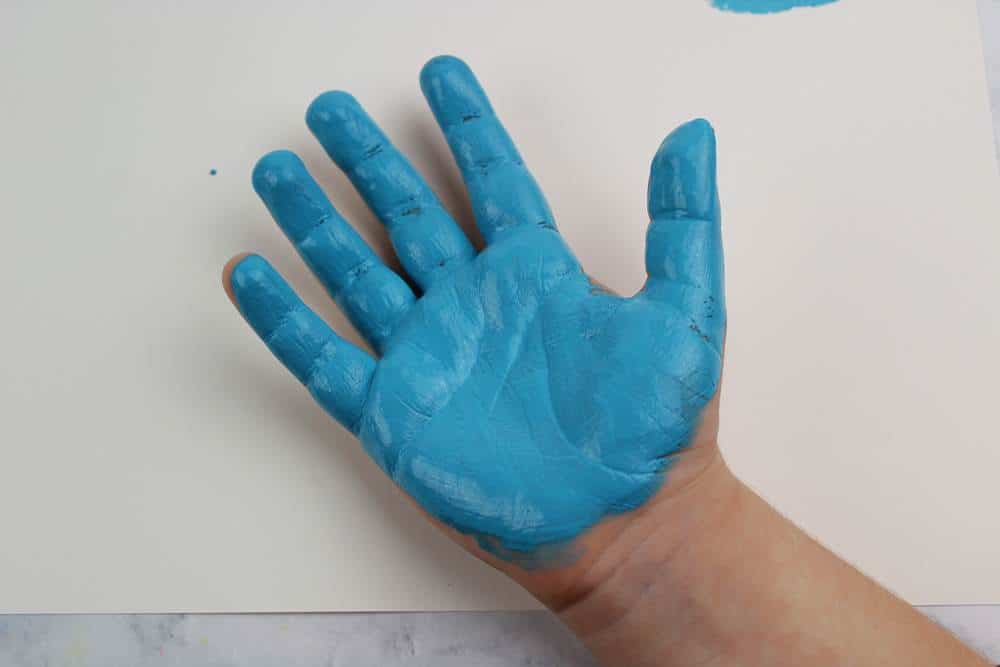 Firmly press your child's hand down onto white cardstock. Help them pull up their hand in one quick motion to avoid smearing the paint. Allow the paint to dry completely.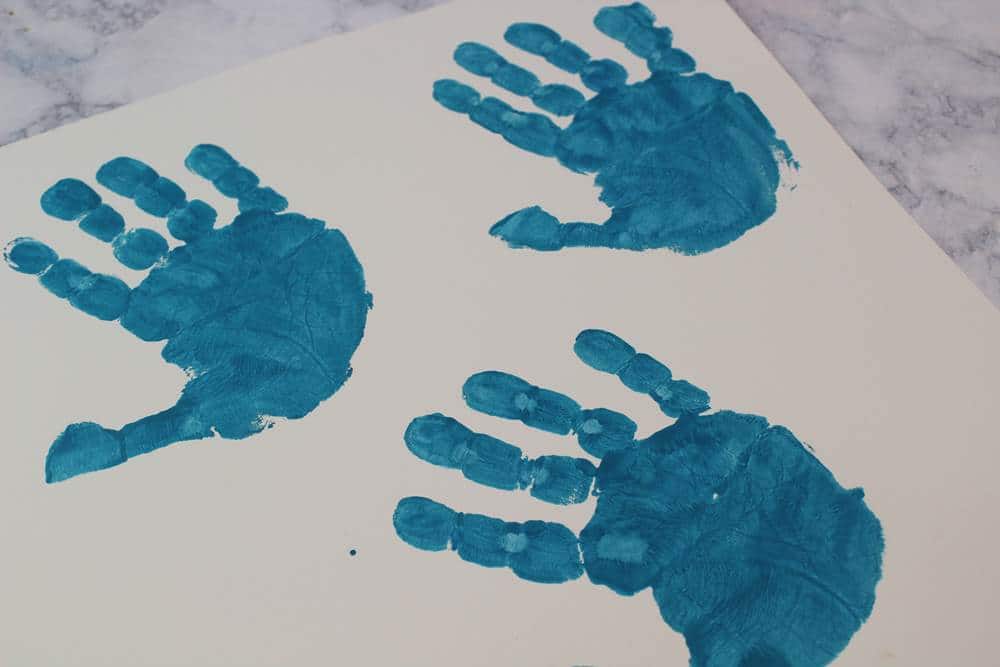 Paint the toilet tube with bright red paint. To cover the brown tube, this may require a second coat. Allow paint to dry completely.
If young children are having difficulties holding the tube and painting, you could use a wooden paper towel holder to make it easier for them.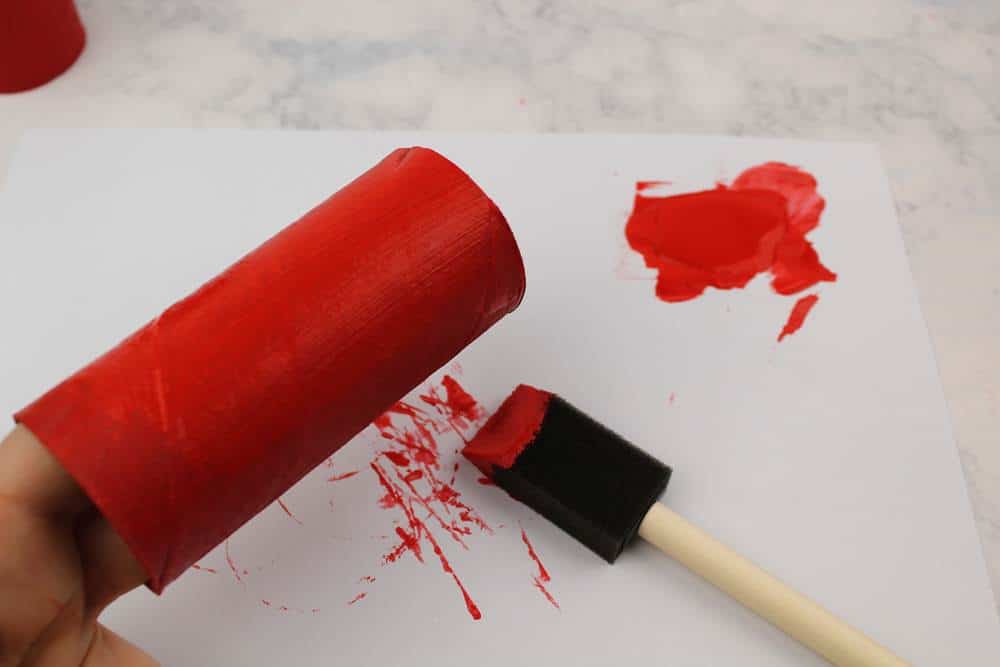 Cut the handprints out from the white cardstock. We suggest not cutting down around the fingers and leaving a white edge around the whole handprint.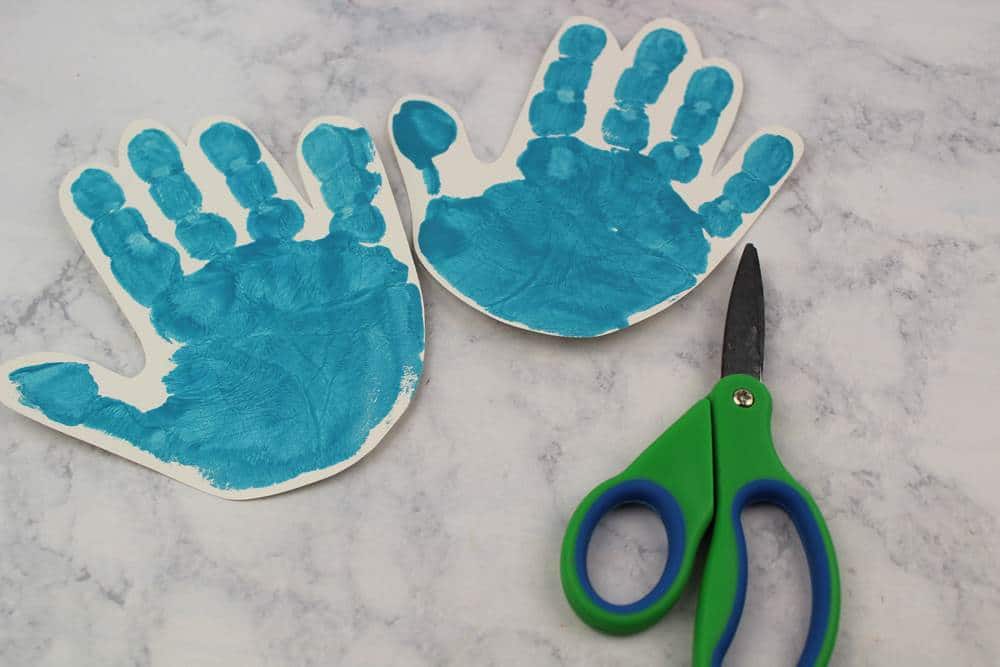 Cut two slits in the center of toilet paper tube side and then slide the cutout handprints onto the tube.
Add a bit of glue to the handprint to keep it in place.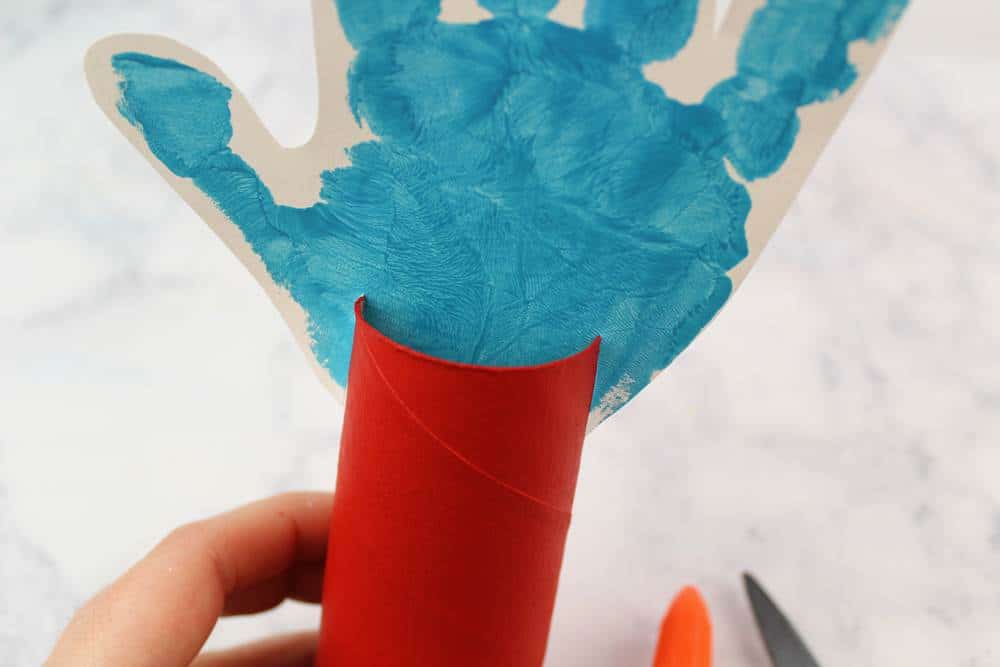 Glue the Thing 1 and Thing 2 face and logos in place. Allow the glue to dry completely.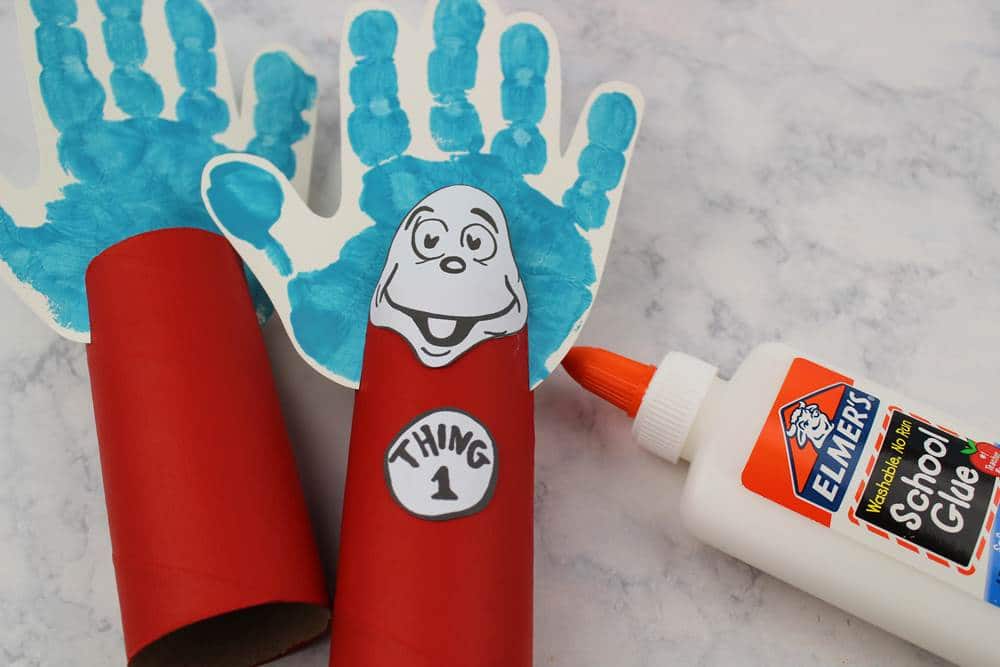 Your Dr. Seuss craft is complete and ready to be enjoyed! Kids can use them as puppets as they read along with the book and much more. They are a great craft to encourage imaginative play in young children.
How absolutely easy and fun is this Dr Seuss arts and crafts?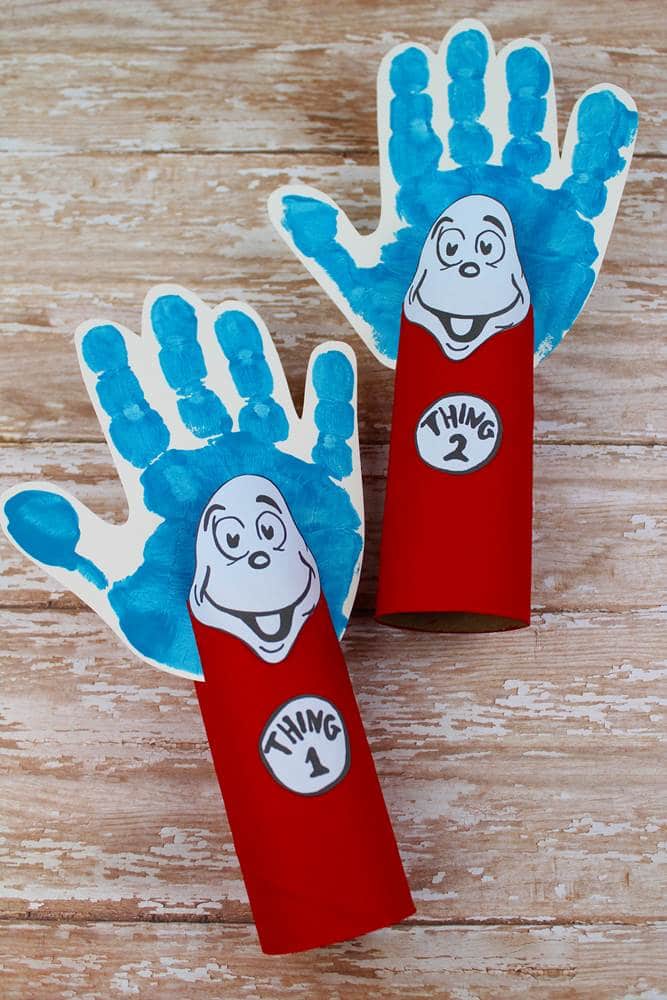 More Dr Seuss Activities
If you enjoyed this Cat in the Hat crafts you will want to check our great post on more Dr Seuss Crafts here. There are so many Dr Seuss activities from cupcakes to salt dough.
Remember to Pin this for later or to share with other Preschool educators.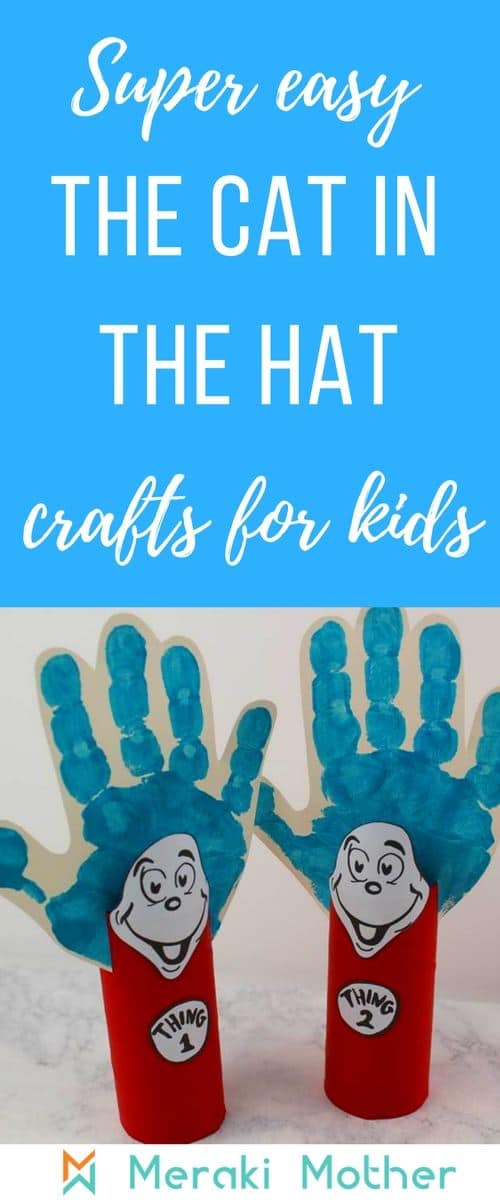 SaveSave
SaveSave