Need some Holiday Cheer or looking for a super easy Christmas gift?
Get into the Holiday Season with this festive homemade peppermint sugar scrub.
Use red and green dye to make a pretty layered mason jar gift that anyone would love to receive. Or leave undyed and raw sugar to make a relaxing Foot Sugar Scrub that will leave feet feeling amazing.
Follow our simple step by step guide to making this fresh and colorful homemade body scrub.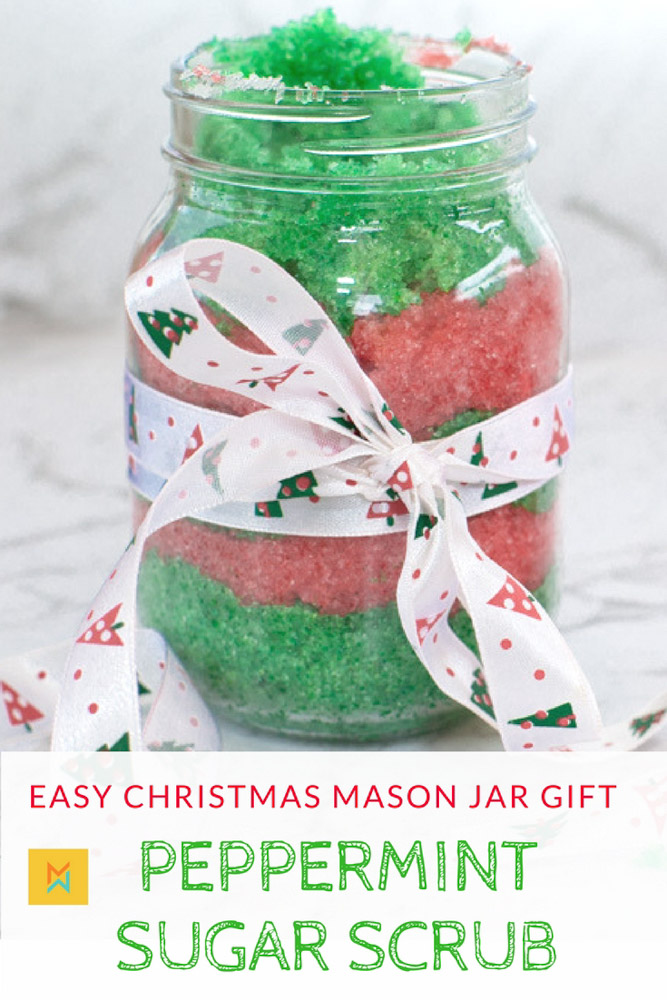 Peppermint Sugar Scrub
Benefits of Peppermint Body Scrub
It doesn't only smell amazing, the ingredients in this scrub have many amazing beauty benefits for your skin.
The sugar is perfect gentle exfoliant  to get rid of dead cells ad reveal the glowing healthy skin underneath.
Sugar is also a natural humectant, which means it will help keep your skin hydrated. It also contains Glycolic acid that enhance new cell formation, reducing the signs of aging and healing the skin.
Coconut oil is widely accepted as an effective skin moisturizer.
Peppermint Oil is perfect for soothing and refreshing your skin, relieve stress and relax muscles.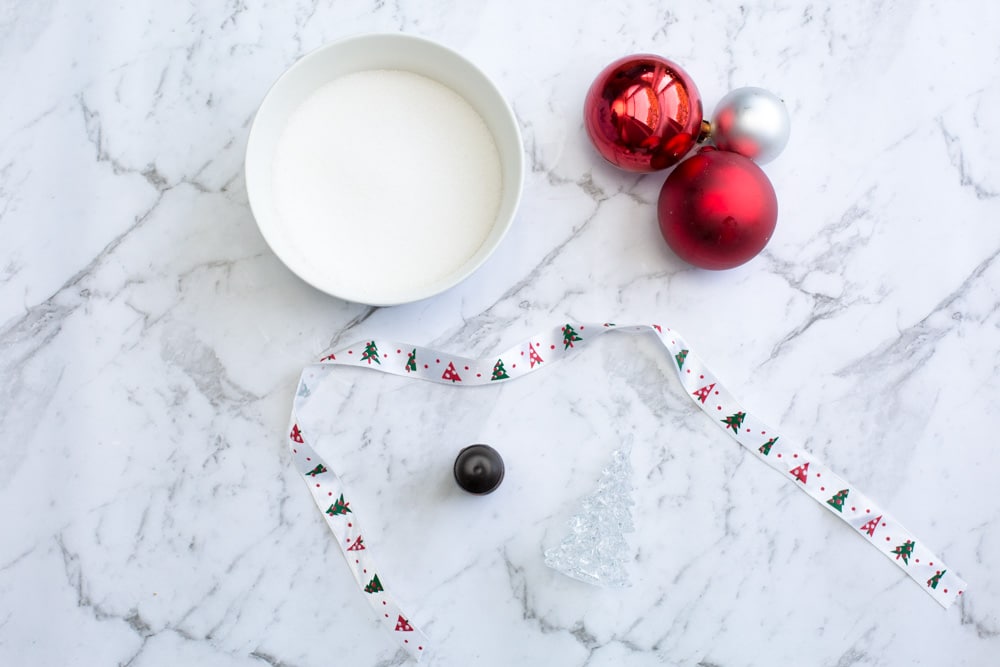 How To Make Sugar Scrub
Step One
Mix some of the sugar and all of the oil in a bowl.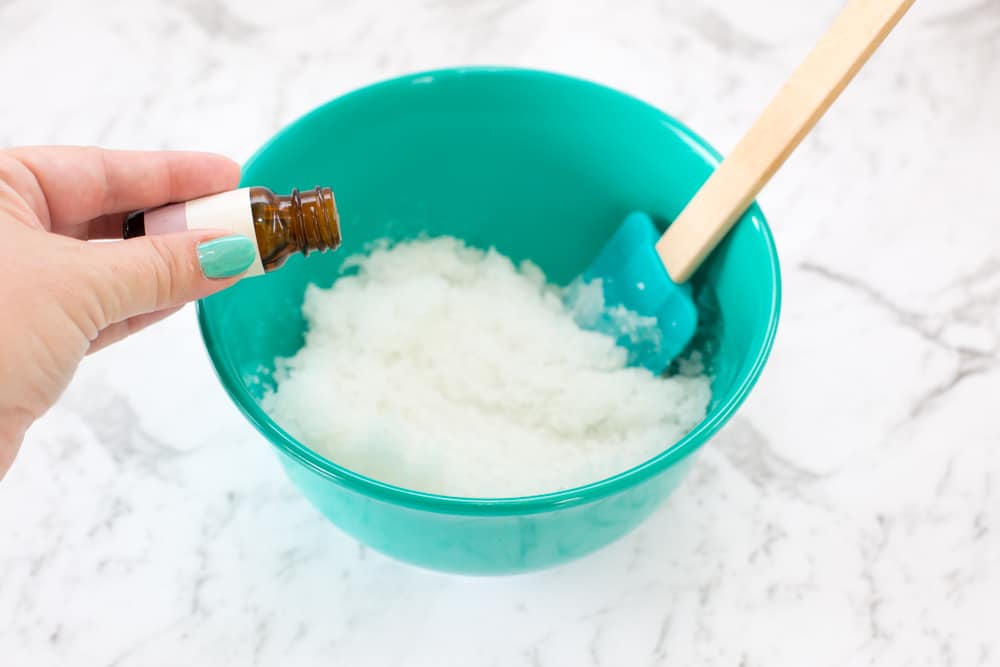 Step Two
To make the best homemade foot Scrub, use raw sugar as it has better exfoliating power. If you want a softer body scrub, use a fine white sugar. White is also best if you want to dye your scrub.
Add the peppermint essential oil while stirring the mixture. In our sugar scrub recipe, we found about 10 drops but this will vary, depending on the quality of oil you use and the type of oil. For a foot scrub, you may want to add more than you would for the body scrub.
If you are using the peppermint scrub as a body scrub add the food coloring at this point. We added green and red for a very festive feel but you could leave white or maybe candy cane red and white?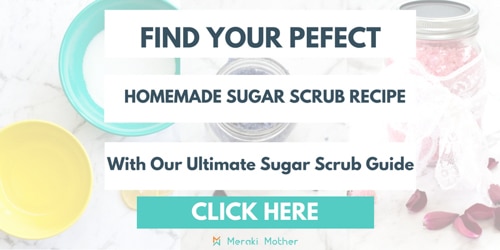 Step Three
Add the rest of your sugar until it is the consistency you want. A foot scrub should be a coarse texture to get maximum exfoliation.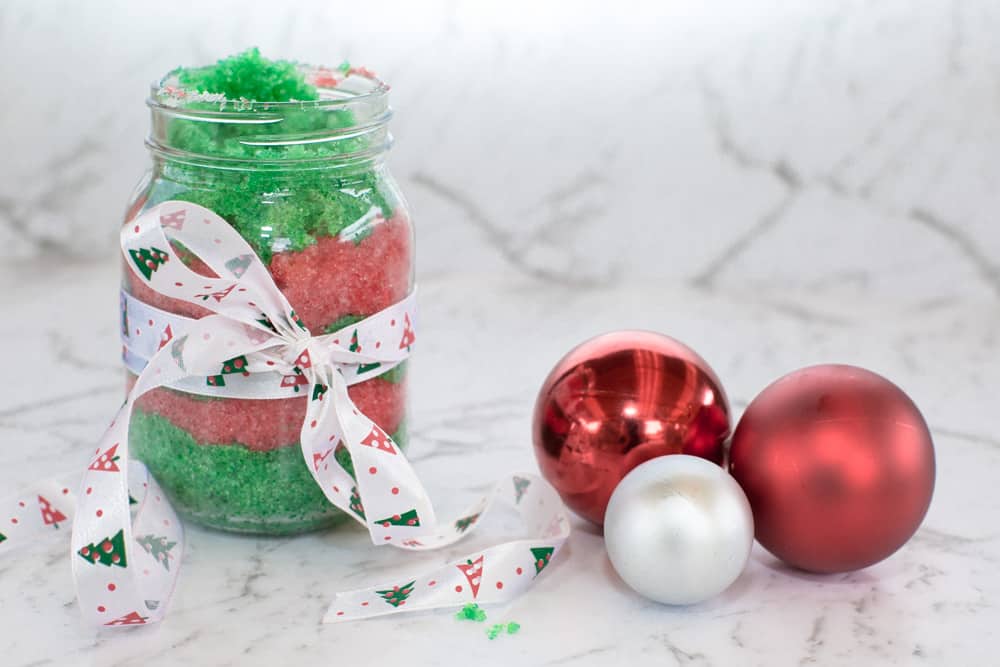 Step Four
Put your sugar scrub into a container. We love to put ours in mason jars to give as gifts but if it's for yourself even a Tupperware container will do.
To give as a gift be sure to use our cute sugar scrub free printable.
Other Sugar Scrub Recipes You Will Love
SaveSave
SaveSave
SaveSave
SaveSaveSaveSaveSaveSaveSaveSaveSaveSaveSaveSaveSaveSaveSaveSave
SaveSave