Discover the best inexpensive, fun and easy Halloween arts and crafts for preschoolers including ghost puppets, paper black cat, witch playdough and more.
Halloween is one of our all time favorite Holidays and we love getting into the spirit with Halloween arts and crafts.
Whether you are looking for Halloween paper crafts, some fun Halloween games or the perfect Halloween decorations for kids, we have something you are sure to love.
And it doesn't all have to be scary. We have found some really cute Halloween craft ideas for toddlers that will have them giggling, not screaming.
So keep reading for Halloween crafts for preschoolers (which we are sure are really Halloween arts and crafts for adults too as you are going to love them as well).
Easy Halloween Arts And Crafts For Preschoolers
Playdough Halloween Crafts For Toddlers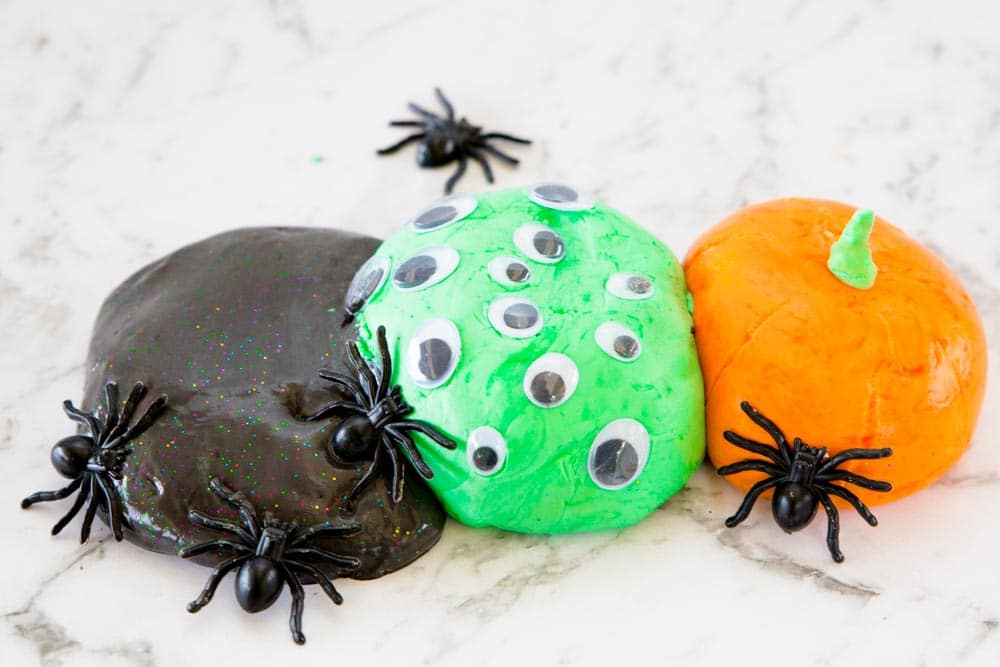 We love halloween arts and crafts for preschoolers and this fun Halloween Play Dough from Meraki Mother is brilliant for Holiday themed fun while helping develop those important fine motor skills.
Choose just one or create these three easy Halloween crafts for toddlers as a fun themed sensory activity!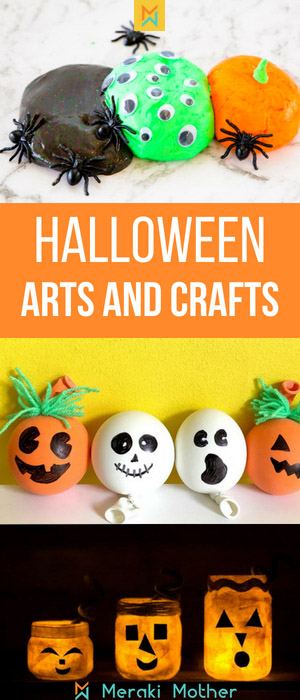 Pumpkin Carving For Kids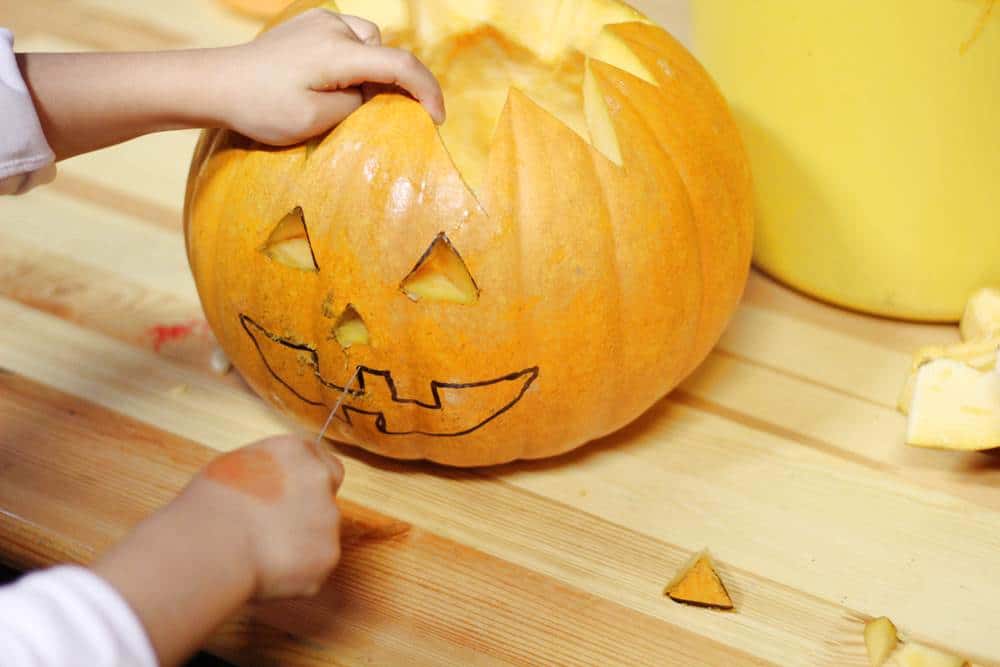 Pumpkin carving ideas for toddlers and school aged children from Meraki Mother are brilliant children's Halloween decorations to make.
The children feel so accomplished when they see their own handiwork on display for the Holiday season.
To make this more as Halloween artwork for toddlers, you could get your toddler to draw the design then cute it out for them or use this cool no-knife carving tools.
Mummy Dollar Store Craft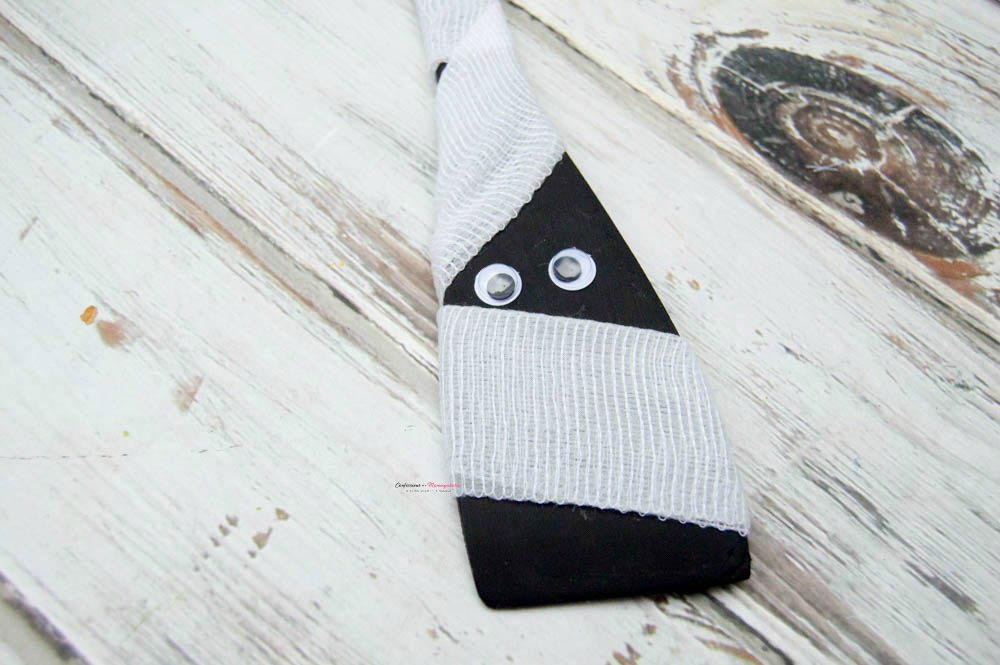 Confessions of a Mummyaholic has created on of the best easy Halloween art projects that is perfectly safe to school Halloween crafts for kindergarten, and also so cute!
The perfect Halloween crafts for toddlers to make and let their imagination lead the way. You could try spiders and cute monster crafts too.
Paper Bobble Black Cat Halloween Art Ideas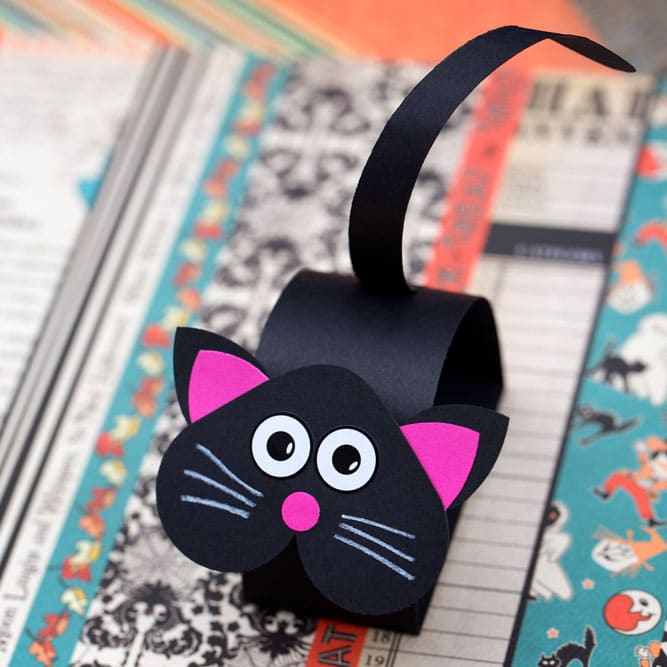 How cute is this halloween arts n crafts from Fireflies + Mudpies.
We love paper crafts, such an inexpensive activity that is brilliant for hand coordination and fine motor skills. Try this easy Halloween paper crafts like this one or create other animals too.
Tic-Tac-Boo Halloween Art Crafts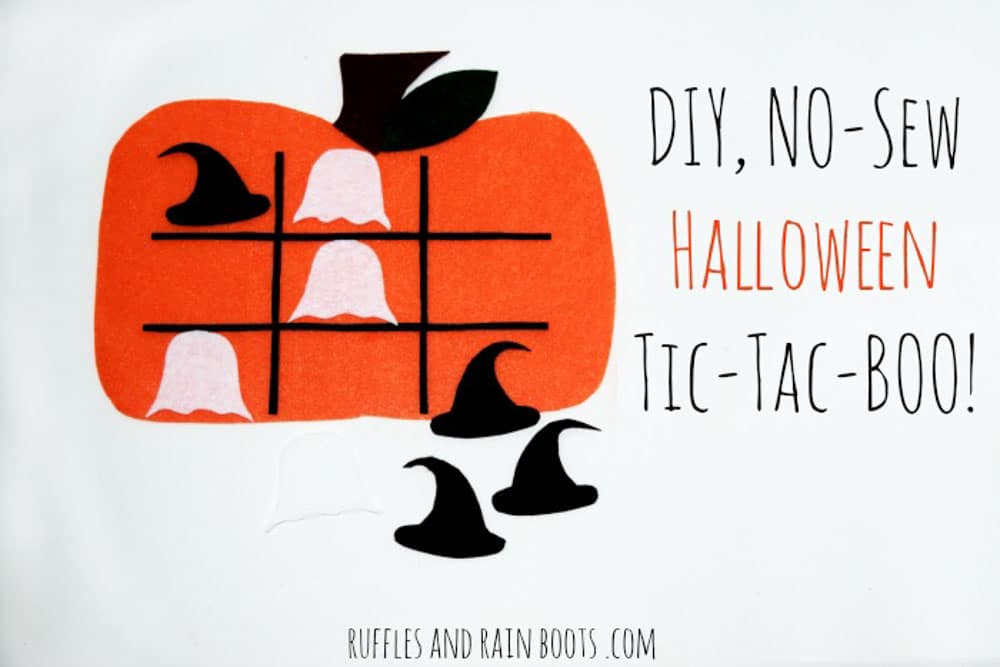 Ruffles and Rain Boots has created wonderful no-sew Halloween projects for kids. Make Halloween art activities that kids can use again and again.
Satsuma Lanterns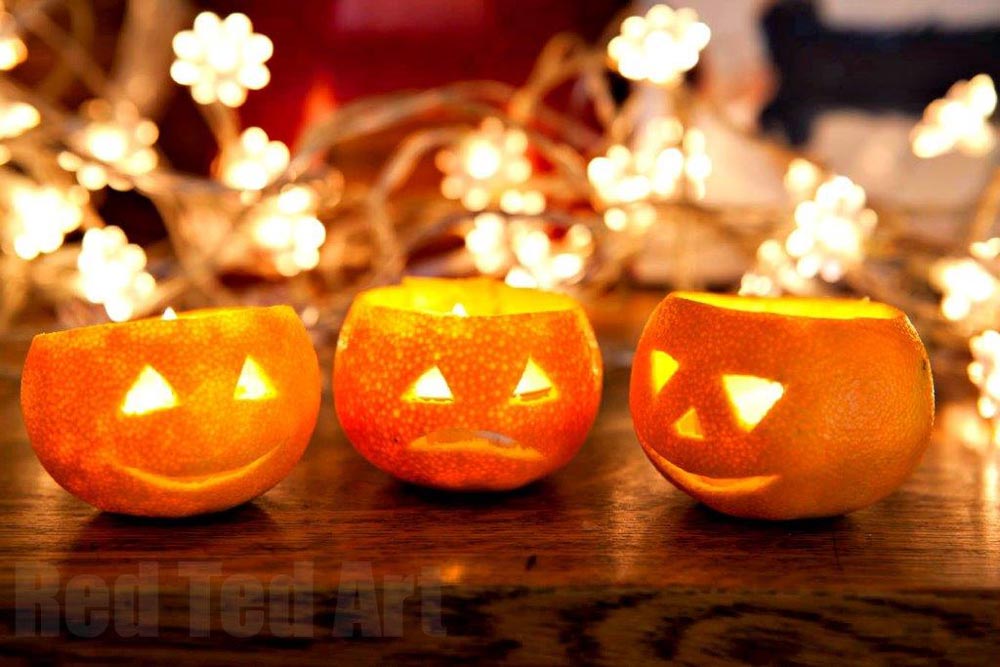 Sometimes the simplest ideas create the best results!
Red Ted Art knows what parents love and that's cheap Halloween crafts for kids!
Make this simple Halloween crafts for kids that will double up as a scented candle. These gorgeous lanterns make great Homemade Halloween Decorations too.
Skeleton Halloween Arts And Crafts For Kindergarten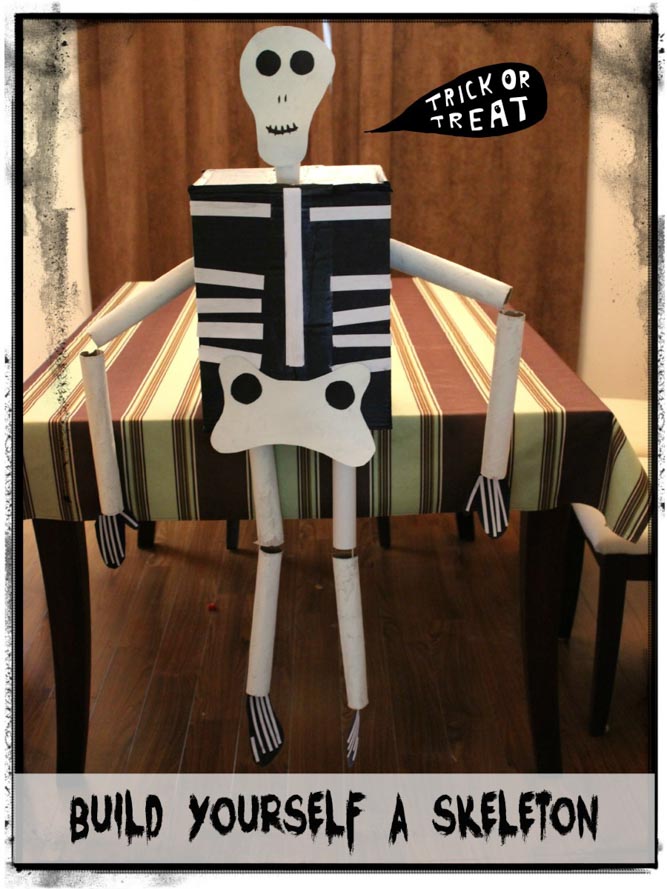 Need some Halloween activity ideas for kids? Here is one that can get the whole family or school class involved.
These fun Halloween paper craft ideas from Mom vs. the boys is sure to help you create lots of memories and fun as a family.
Pumpkin Bowling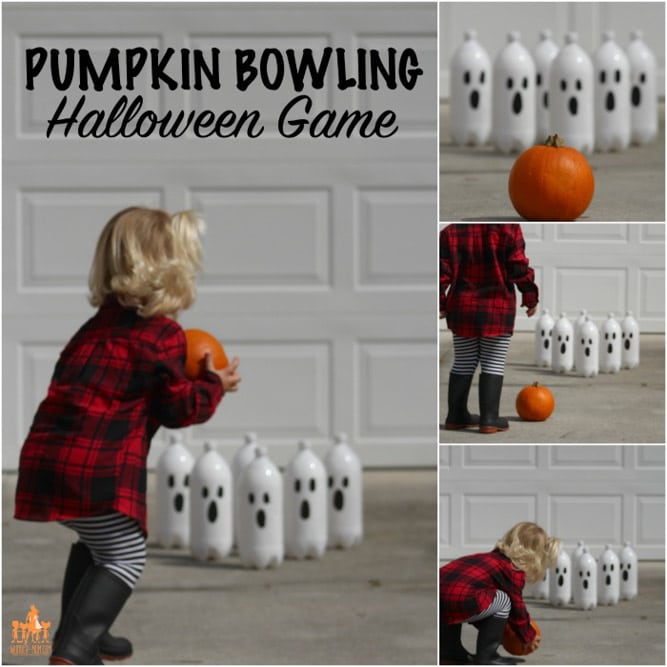 Halloween games are always a big hit during the Holidays and this fun Pumpkin bowling game from Wunder Mom is simple and lots of fun.
You can first involve the kids in making the bottle ghosts which is a artistic Halloween craft ideas for kindergarten. Then the pumpkin bowling ads even more game fun and gross motor skill activity.
Jack O'Lantern Nightlights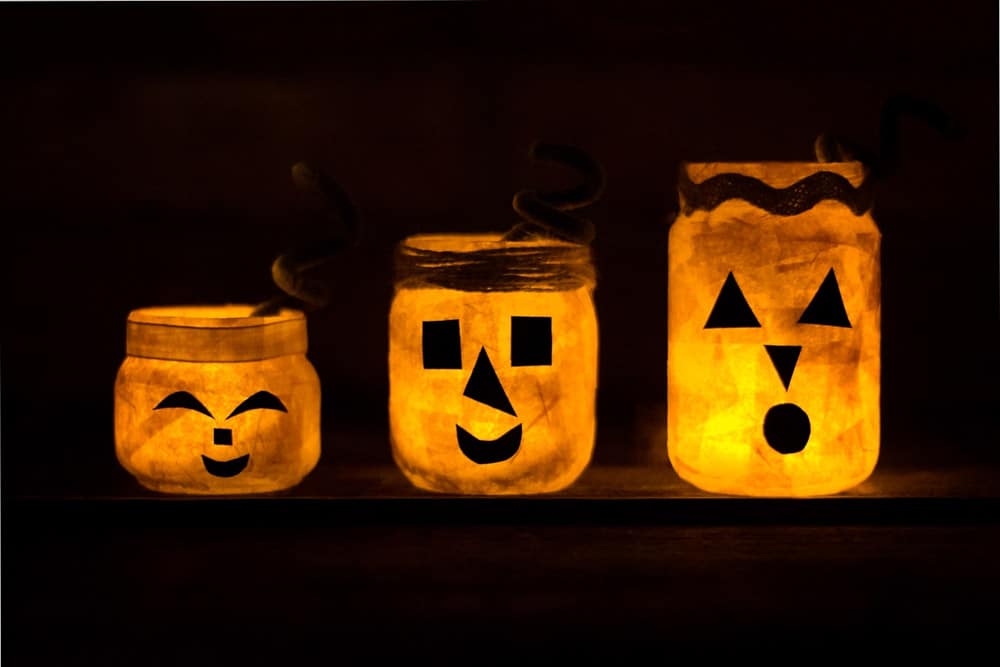 How amazing do these Halloween arts and crafts lanterns look? Check them out at Fireflies + Mudpies.
You could create these with your family or school students to add around the house. Involve them in the making with these cute Halloween decorations for kids to make.
We think it would suit Halloween art projects for kindergarten all the way to Halloween crafts for tweens and would also make a brilliant kid crafts for a party.
Ghost Shadow Puppets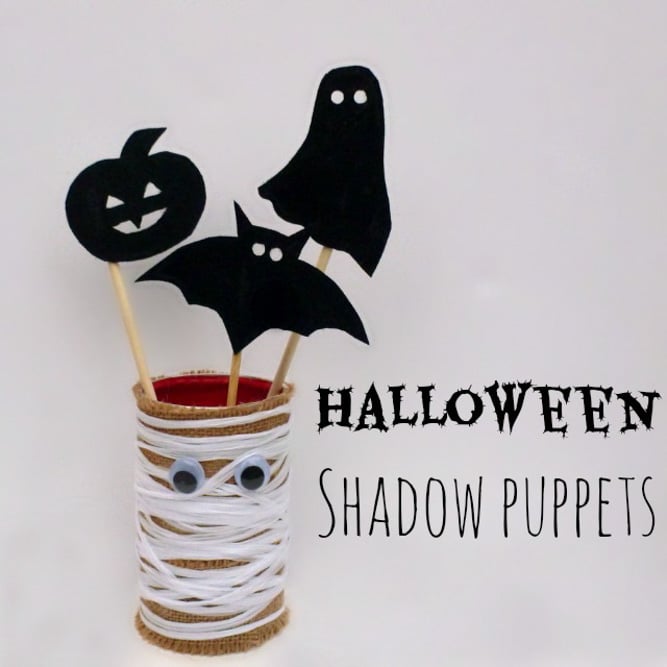 Ruffles and Rain Boots has made one of the best Halloween paper crafts for kids.
Once they have made their Halloween Shadow Puppets they can have hours of imaginative play. We love Halloween ideas for kids that help child development through play.
Halloween Stress Ball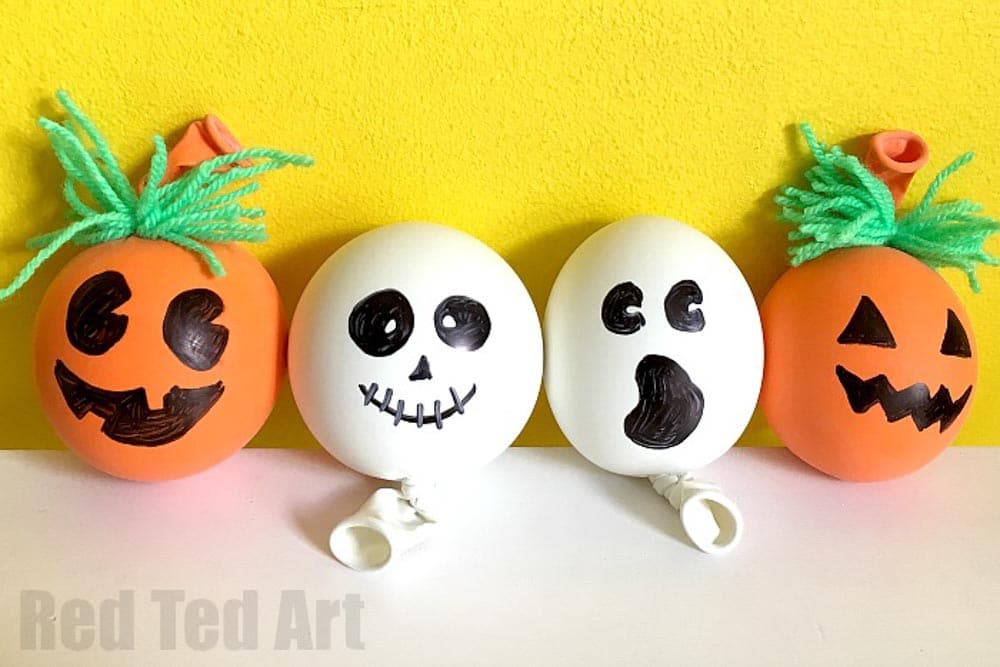 These super cute DIY Stress Balls from Red Ted Art are super easy to make.
And it is very likely you will already have all the materials at home to make them!
We think they would make wonderful Halloween activities for preschoolers that they will enjoy for hours. You could also try making monster or witch stress balls using the same technique.
Mummy Lantern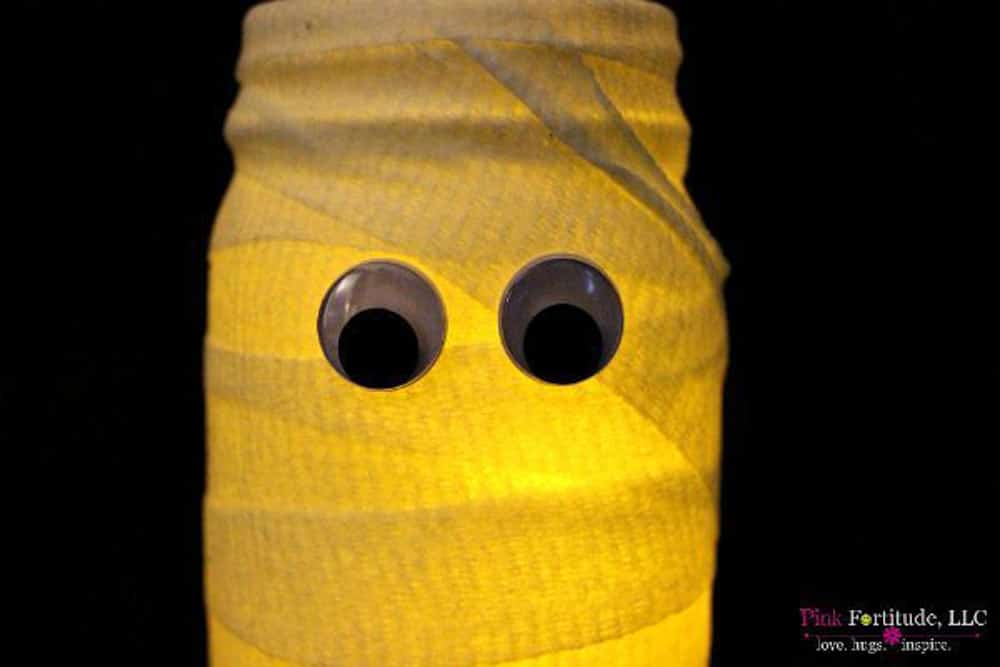 Another cute and easy Halloween crafts for kindergarten.
These Halloween decoration ideas for kids are perfect if you are looking for fun Halloween crafts for toddlers that aren't scary. Head over to Pink Fortitude to find out how to create them.
---
We hope you have enjoyed our Halloween arts and crafts round up.
Did you find something you liked and created? Be sure to share a picture with us as we love seeing all your Halloween art projects.
Pin these Halloween arts and crafts activities for later.