18 amazing mother quotes – The best mom quotes to make you laugh and inspire you further in this beautiful journey that is motherhood.
We've all been there…those days of mothering that are JUST SO HARD!!!
We think, "Why am I doing this? How can I keep going?"
Please tell me I'm not alone! I seem to have those days fairly often, especially when my kids are stuck inside for long periods of time (winter is not my favorite season)!
When I'm having those days, I like to peruse the internet for some funny and inspiring mom quotes that make me feel like I'm not quite alone as I feel. You know, words have power, they can make us laugh or cry! I chose to laugh!
I've compiled my favorite motherhood quotes that get me through the rough days! And with Mother's day coming closer, what better time to share them?
And, as a little reminder, don't forget to take care of yourself too! Here are some inspirational self care quotes for you.
Do you have any favorite mom quotes? I'd love to hear them!
18 Amazing Mother Quotes – The Best Mom Quotes To Make You Laugh
Inspirational Mom Quotes
1. "To the world you are a mother, but to your family you are the world."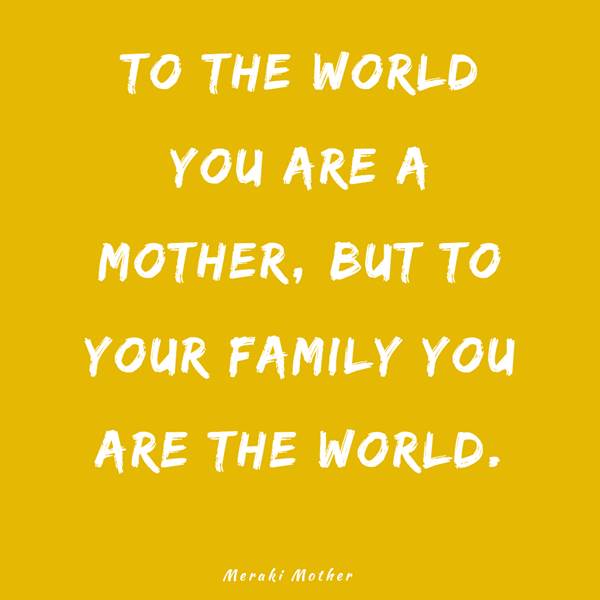 2. "If you ever feel like giving up just remember there is a little girl watching… Who Wants to be Just Like You. Don't disappoint her."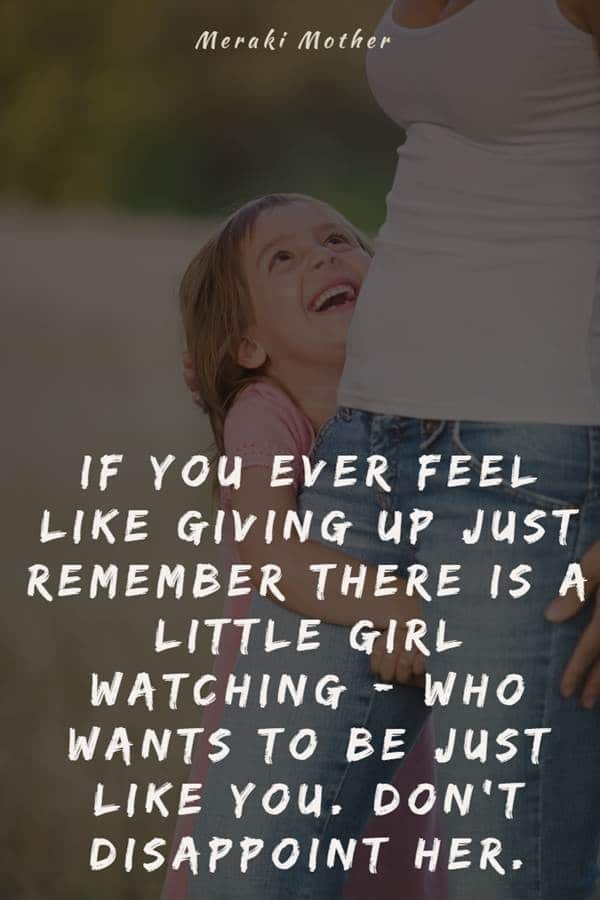 3. "The most important work you will ever do will be within the walls of your home."
Quote by Harold B. Lee.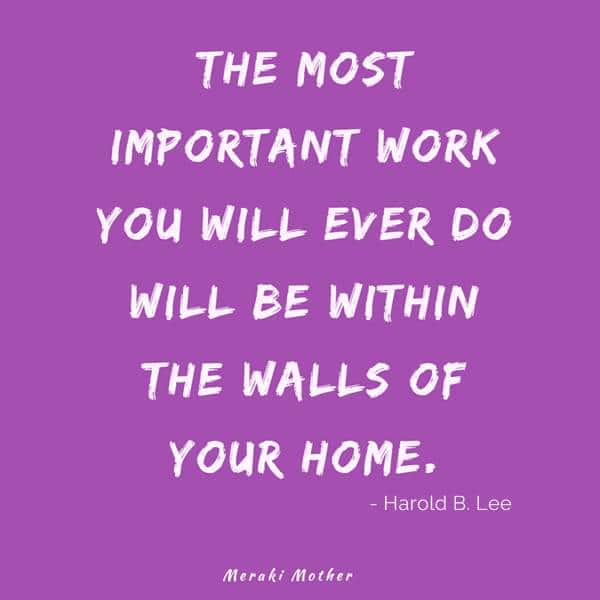 4. "Speak to your children as if they are the wisest, kindest, most beautiful and magical humans on earth, for what they believe is what they will become."
Quote by Brooke Hampton.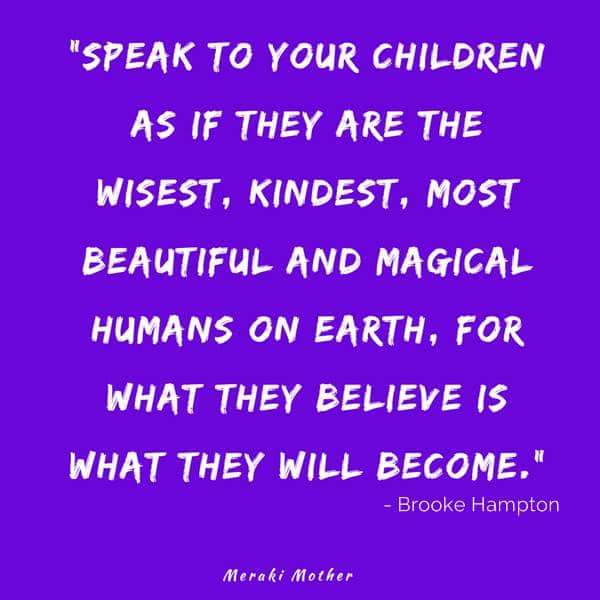 'Being a Mom' Quotes
5. "Be gentle with yourself, you're doing the best you can."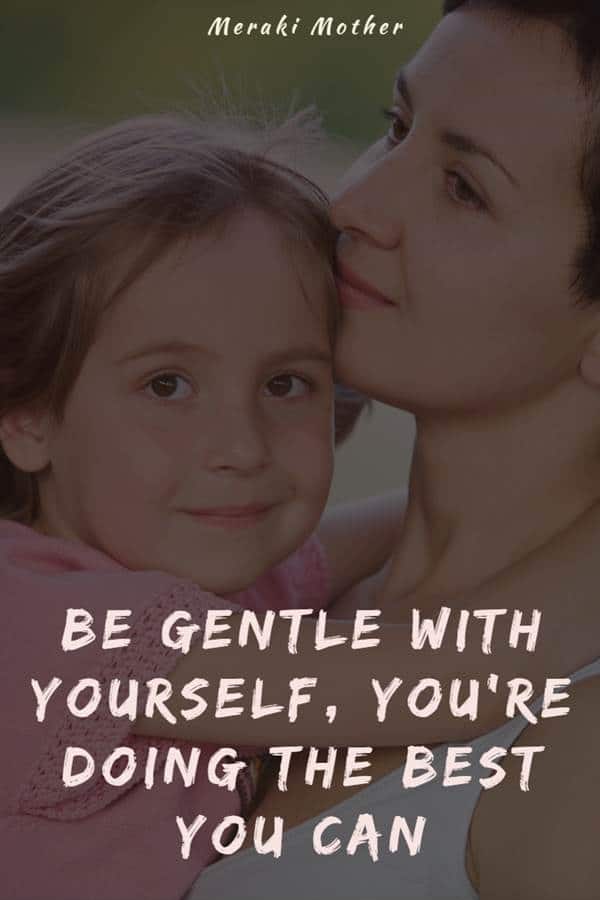 6. "Being a mother is learning about strengths you didn't know you had and dealing with fears you never knew existed."
Quote by Linda Wooten.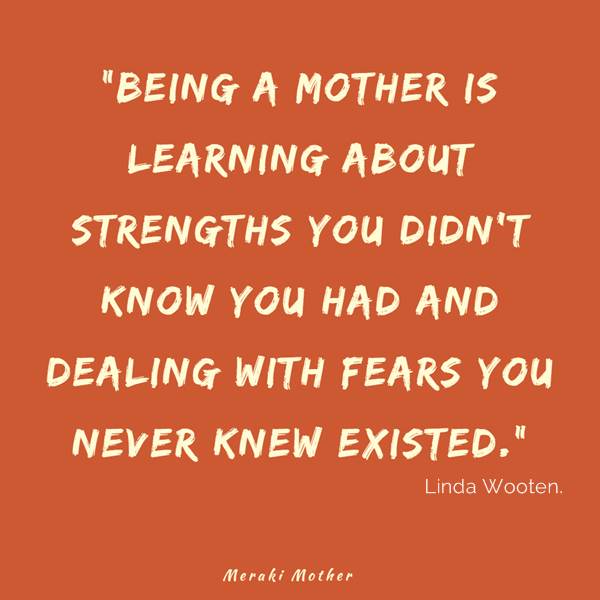 7. "A Real Mom: Emotional, yet the rock. Tired, but keeps going. Worried, but full of hope. Impatient, yet patient. Overwhelmed, but never quits. Amazing, even though doubted. Wonderful, even in the chaos. Life changer, every single day."
Quote by Rachel Marie Martin.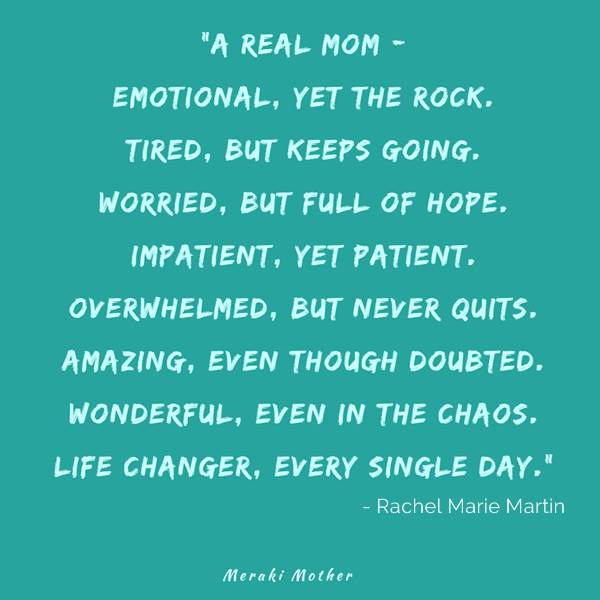 8. "Everything I am you helped me to be."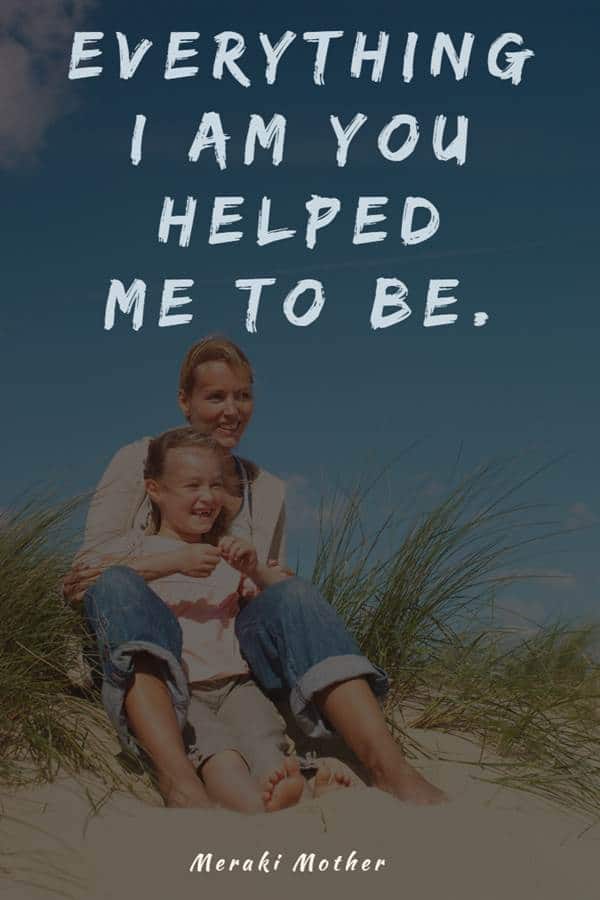 9. "Successful mothers are not the ones that have never struggled. They are the ones that never give up, despite the struggles."
Quote by Sharon Jaynes.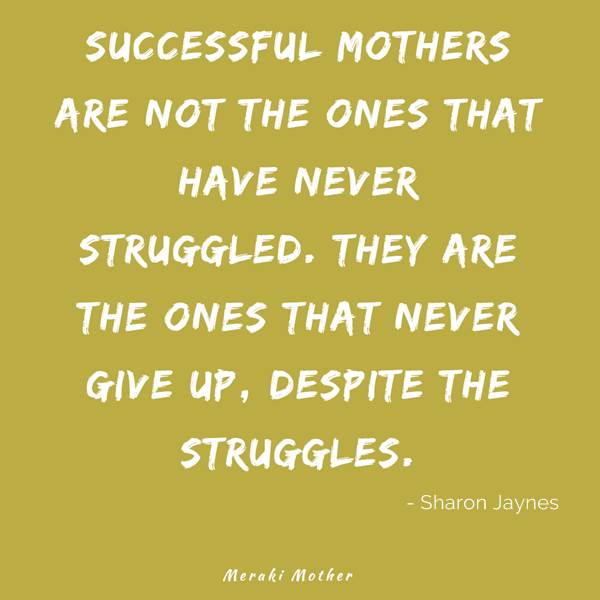 Motherhood Quotes
10. "A good mom has bad days & great days & normal days & overwhelming days & perfect days & trying days & supermom days & just being a mom days & a whole lot of love & real & crazy motherhood days."
Quote by Rachel Martin.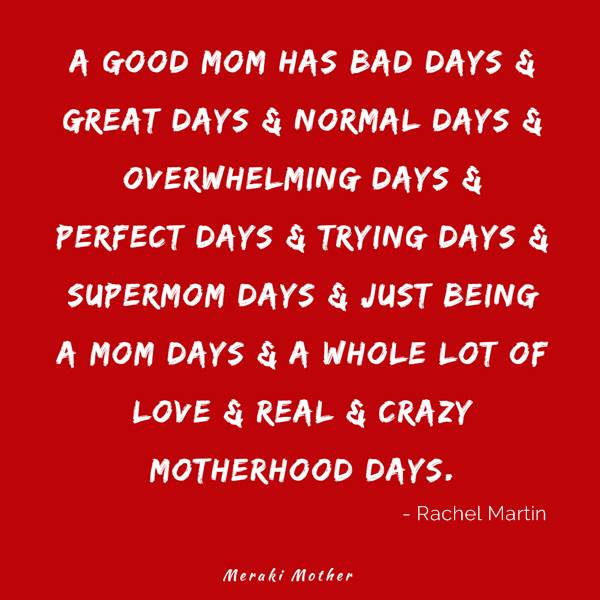 11. "If you think my hands are full you should see my heart."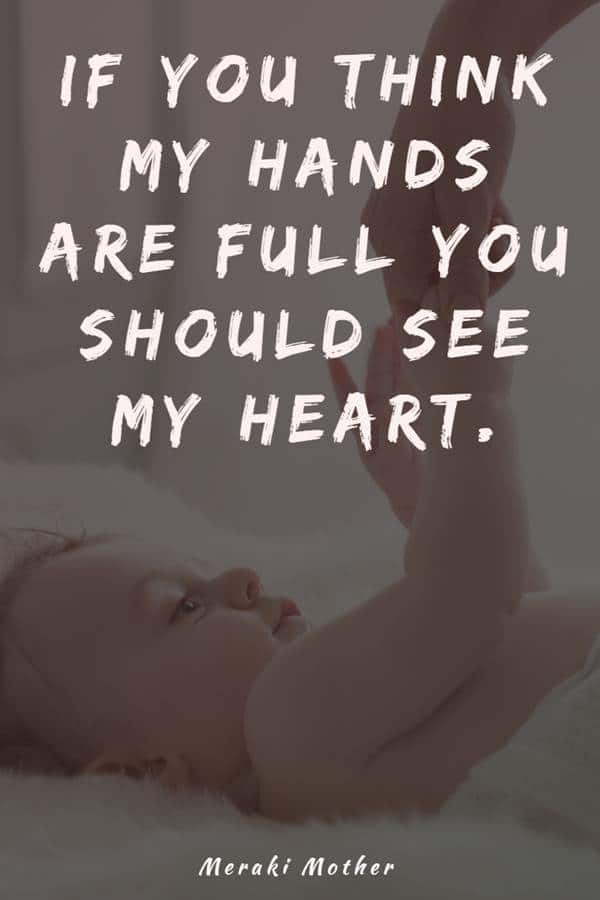 12. "It is not what you do for your children, but what you have taught them to do for themselves that will make them successful human beings."
Quote by Ann Landers.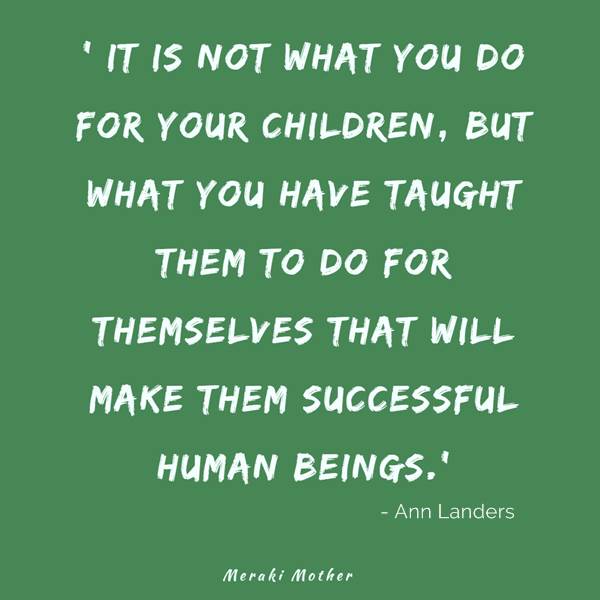 13. "It's the little moments that will last a lifetime."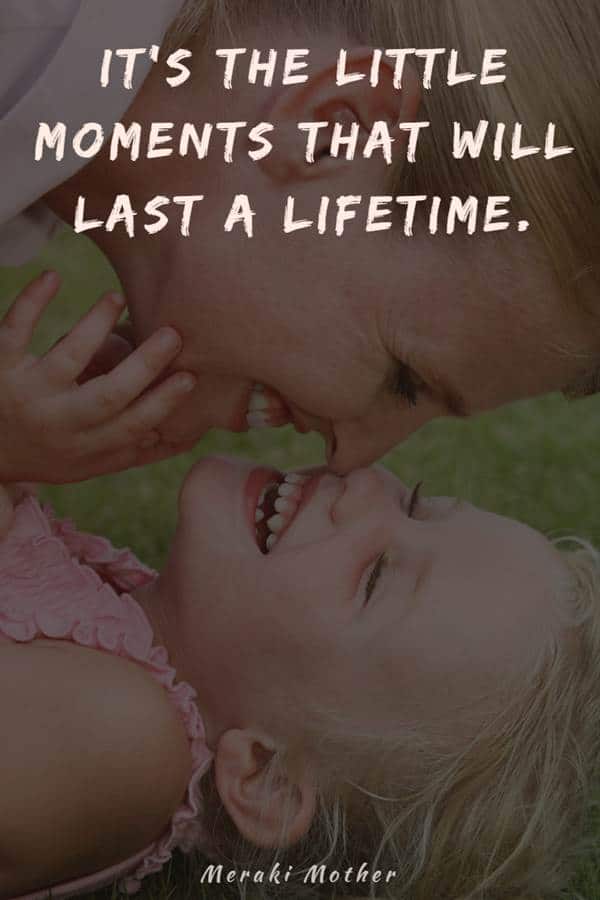 Funny Mom Quotes
Do you need a laugh today? Check out these cute mom quotes that will make you smile.
14. "I'm a mom. I have a right to be lazy and braless whenever I find time to be."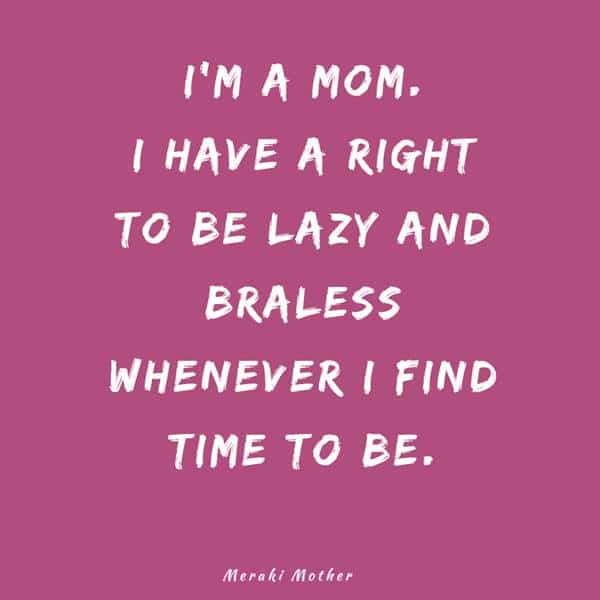 15. "I live in a madhouse run by a tiny army that I made myself."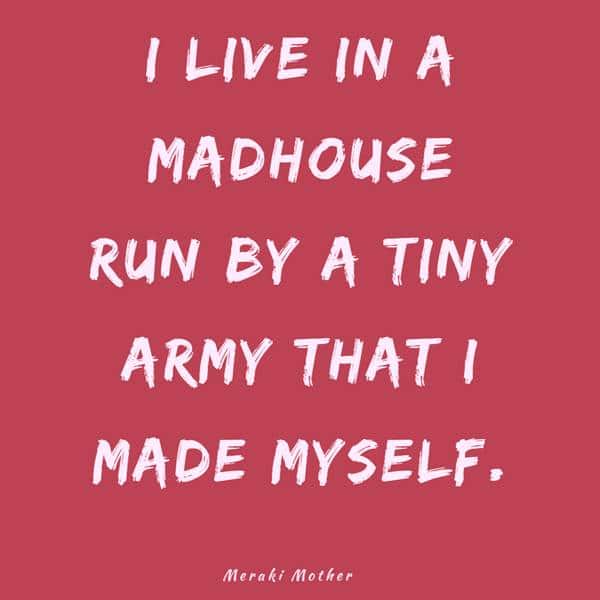 16. "Parenting is a lot like folding a fitted sheet, no one really knows how the hell to do it."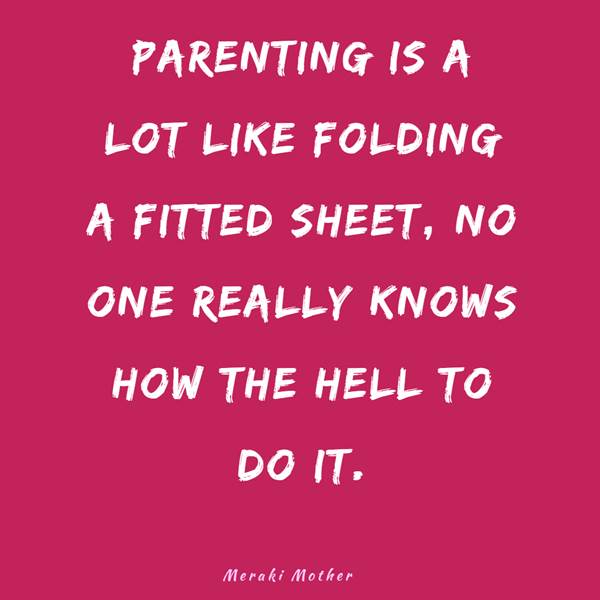 17. "Don't be so hard on yourself. The mom in E.T. had an alien living in her house for days and didn't notice."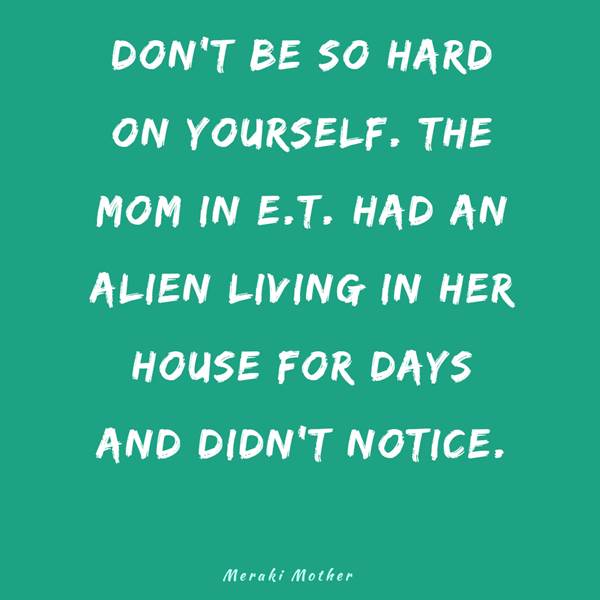 Make Memories Quotes
18. "Fill your life with experiences, not things. Have stories to tell, not stuff to show."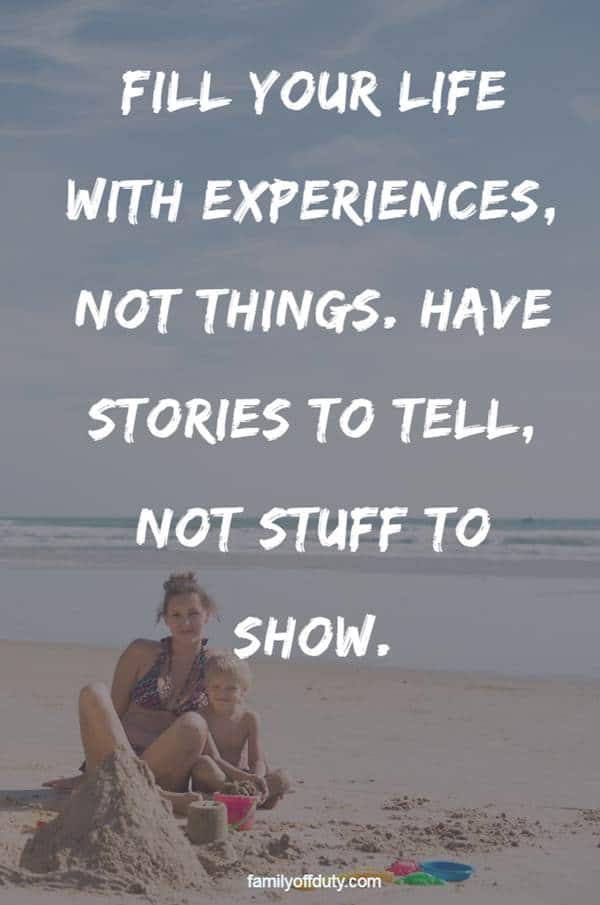 Related:
PIN FOR LATER!