Mothers Day is just around the corner and it can be difficult to find the perfect gift.
Sometimes moms have everything and it is so hard to find a special present for them. Or maybe you are on a budget but you still want to surprise your mom with something they will enjoy!
Don't look any further or spend a lot to make your mom feel super special on Mother's Day!
DIY gifts have that extra little bit of love and personality from the maker which makes this a perfect gift for Mother's Day! You could also gift this beautiful sugar scrub to your mom for her birthday or Christmas.
In this post we will show you how to make this personal and homemade Mothers Day craft project using products you probably already have at home.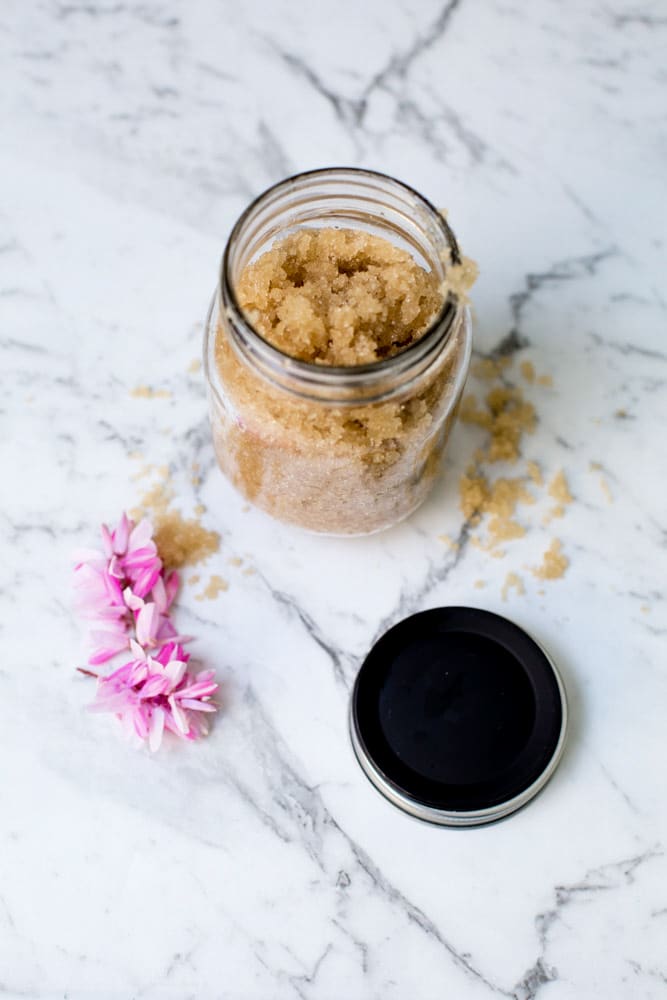 Why We Love This Homemade Simple Body Scrub Gift
It's easy to make. This quick sugar scrub will only take you about 10 minutes to create, from start to wrapping.
It's all natural. You will probably have all these natural sugar scrub ingredients in your pantry right now!
It will make any Mother feel amazing. What does sugar scrub do? Well, the sugar naturally exfoliates skin, leaving it soft and glowing. While essential oils have amazing benefits such as anti-aging, mood-lifting and moisturizing.  So sugar scrub benefits make this the perfect at-home spa treatment.
It is inexpensive. It is an affordable item to add to your beauty routine and pamper your skin.
Easy Sugar Body Scrub Recipe
This simple recipe shows how to make a body scrub with coconut oil but you can change to any oil you prefer. Other oil options are olive oil or almond oil.
Ingredients:
Instructions:
Step One
Mix some of the sugar and all of the oil in a bowl.
For the best homemade body scrub, we used raw sugar as it has better exfoliating power. If you want a softer scrub, use a finer type of sugar.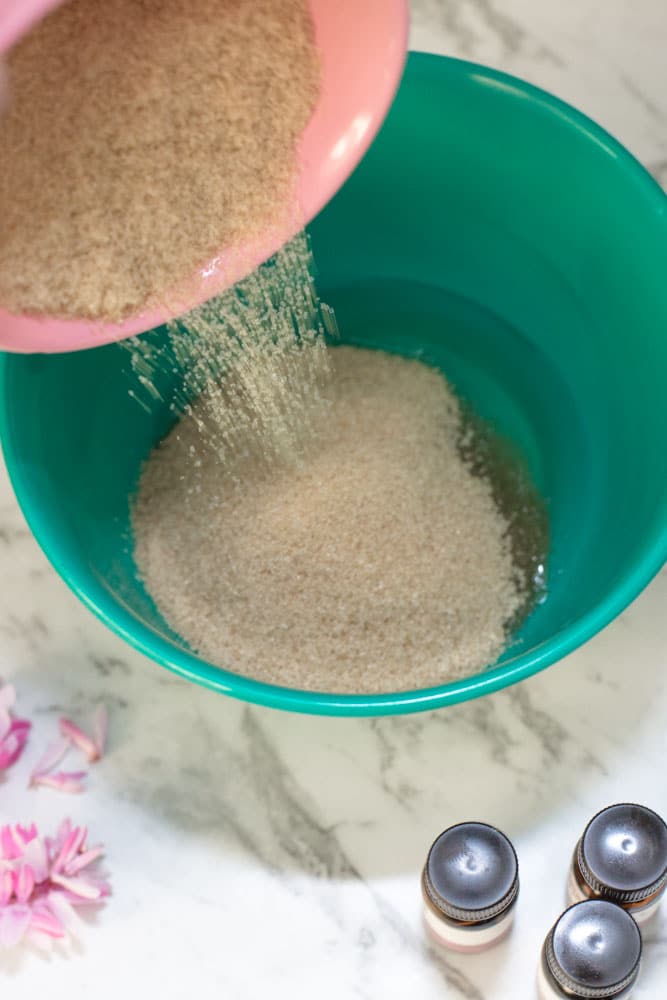 Step Two
Add in your chosen essential oils while stirring the mixture. For our sugar scrub recipe, we found about 10 drops but this will vary, depending on the quality of oil you use and the type of oil.
For example, you may only need a few drops of stronger scented oils like peppermint but more for floral scents like Rose.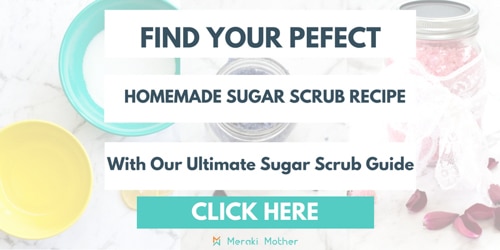 If you wish to color your sugar scrub add the food coloring at this point.
Pop in the oil from a Vitamin E capsule at this step too.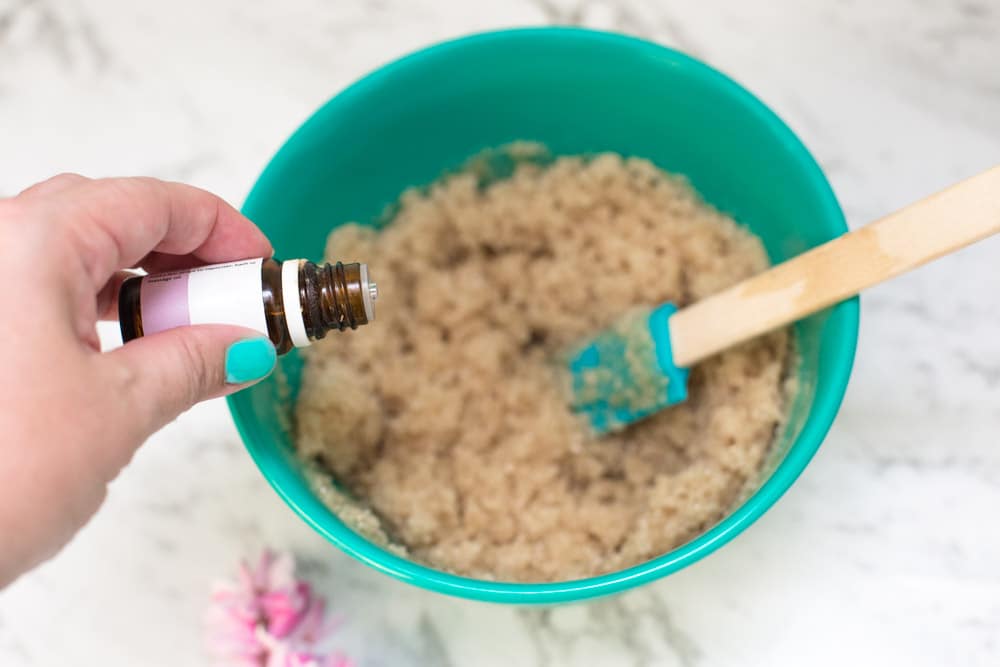 Step Three
Add the rest of your sugar until it is the consistency you want.
Step Four
Put your sugar scrub into a container. We love to put ours in mason jars to give as gifts.
Be sure to take the time to make your sugar scrub gift look gorgeous. Add a ribbon and one of our Free Sugar Scrub Tag printable.
Other Sugar Scrub Recipes You Will Love
SaveSave
SaveSave
SaveSave
SaveSaveSaveSaveSaveSave
SaveSave
SaveSave
SaveSave
SaveSave
SaveSave