Check out this list of Keto casserole recipes that are delicious and will keep you on ketosis!
I'm currently in love with keto because it's one of the easiest diets to understand and follow, in my opinion.
There are so many great alternatives that allow you to not miss your regular eating habits as much as a lot of other diets might make you.
One of my favorite types of recipes to toss together are casseroles. I am all about making quick keto dinner meals that are yummy and healthy!
That's why I decided to throw together a nice long list of keto casseroles that will give you some dinner inspiration.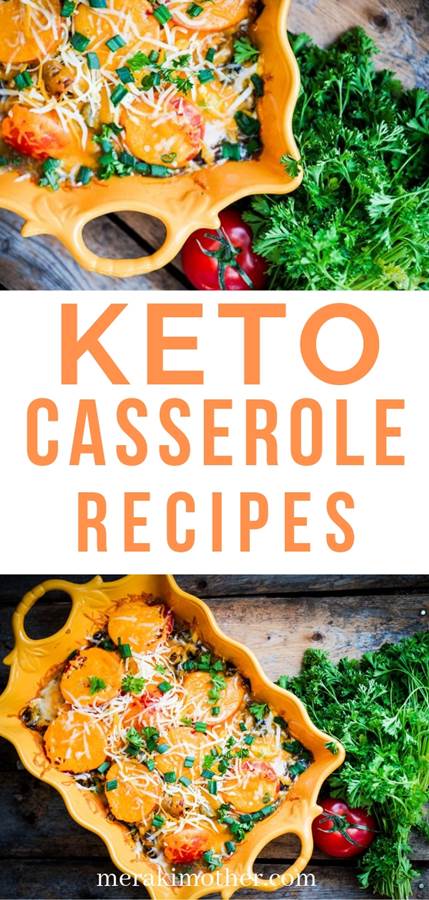 The best keto casserole recipes
Keto casseroles are just as quick and delicious as normal casseroles are.
I honestly can't tell the difference and am always so surprised at how delicious they end up being. It rarely feels like I'm on a diet.
Of course, the first few days of keto may make you feel like you have no energy but, it's usually a quick transition and worth the effort.
One of the best parts about keto casseroles is that you can make them your own. If there's an ingredient used that you don't quite like, there's always another couple of options you can choose from.
Keto doesn't limit you to one option like many diets do. There's often multiple options to choose from while still sticking to the parameters of the diet.
One of the only items I like to keep on hand that may not already be in my cabinets is Swerve or another keto-friendly sweetener.
Stevia is also another alternative sweetener that's a great choice and goes well with foods.
These sugar replacements allow me to add a bit of sweetness to my foods without breaking keto guidelines – I use them for my keto fat bombs, snacks and dessert with no problem!
It should be easy to find at most super markets such as Walmart however, if not, then a health food store will definitely have it or you can order on Amazon.
Low carb casseroles
It's always important to note that not all keto recipes (including keto casseroles) are made with your level of keto in mind.
Some will be happy with a low carb breakfast casserole but others may follow keto at certain strictness fat levels.
It's always a good idea to give all keto recipes a quick glance beforehand to make sure they include ingredients based on the level of keto you're following.
Further, there's usually a pretty easy substitute for these ingredients if you want to be stricter! If you don't know them off the top of your head, just a quick Google search pulls up all the answers you need.
So, let's go to the recipes. Enjoy all of these keto casserole meals. I know I will!
Keto casserole recipes you will love