Oh, The Places You'll Go is one of my all-time favorites from Dr Seuss. It is a fun way to encourage children to try new things and learn how to overcome difficulties in life.
I made this fun craft for kids that can be used for Dr Seuss birthday or helping children dream up new adventures.
Dr Seuss has become such a well-loved author because his books always carry amazing messages that everyone young and old can learn from.
In fact, he has become so well loved that every 2nd March we celebrate Dr Seuss birthday. It's a wonderful chance to do some gorgeous crafts for preschoolers and all ages based on Dr Seuss books and Dr Seuss characters, like Cat In The Hat and The Lorax.
If you are looking for a simple way to celebrate Dr Seuss Day this year how about some fun Dr Seuss printables?
I have made an easy Dr Seuss Craft that is not only great for decorating but it will also allow children to start using their imaginations and make some big dreams.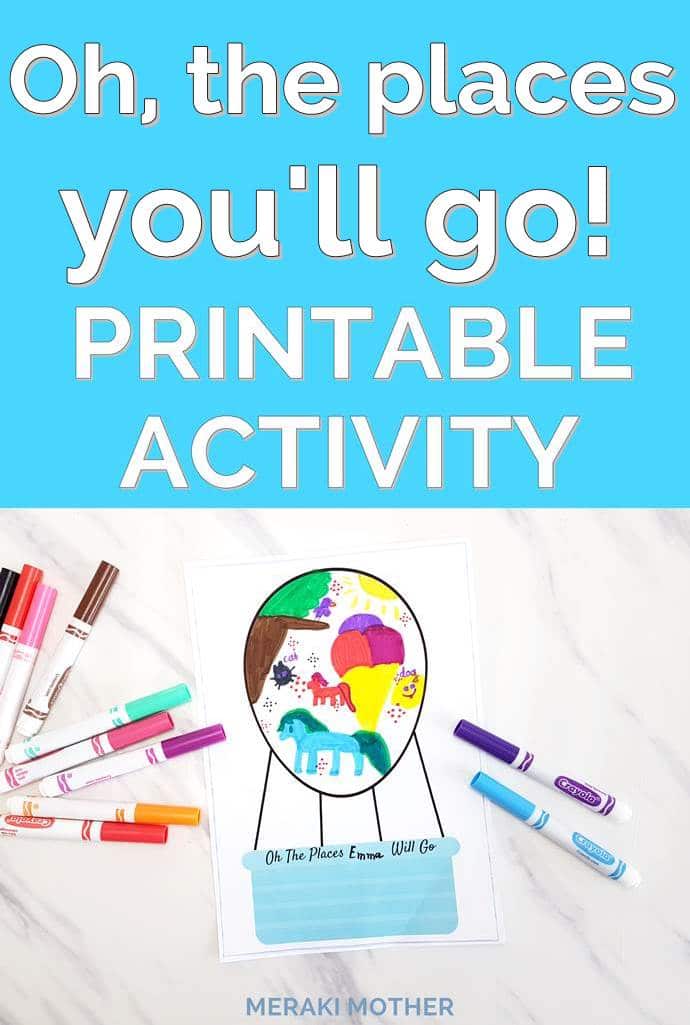 Dr Seuss Books List
But first, since we are celebrating Dr Seuss week, here are some of the best Dr Seuss books that will be loved by everyone:
Dr Seuss Oh, The Places You'll Go Printable
This is an open ended activity for kids and you need very little supplies to get ready! In fact you can use pretty much any craft material you already have at home.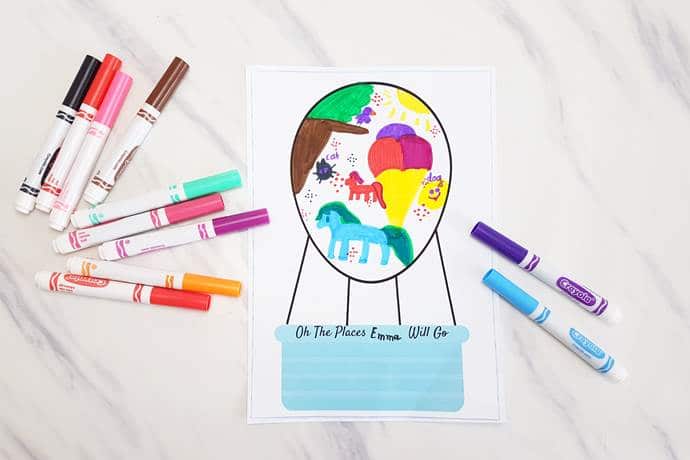 First click to download and print this Dr Seuss Printable.
What makes this such a fun Dr Seuss craft for preschoolers is that you can get as messy as you like decorating the Dr Seuss balloon!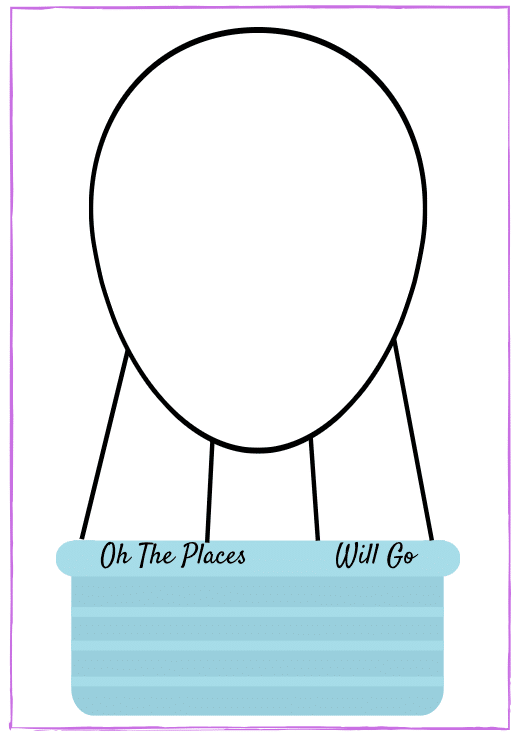 Some fun ideas for this Dr Seuss activity:
If you are using this for a Dr Seuss preschool activity you could take a photograph of each child and have them sitting in the balloon. Have them doing fun things like waving, looking up at the balloon or dressed up for adventuring.
Finally, put each child's name on their basket and then get them to write about an adventure they would like to have.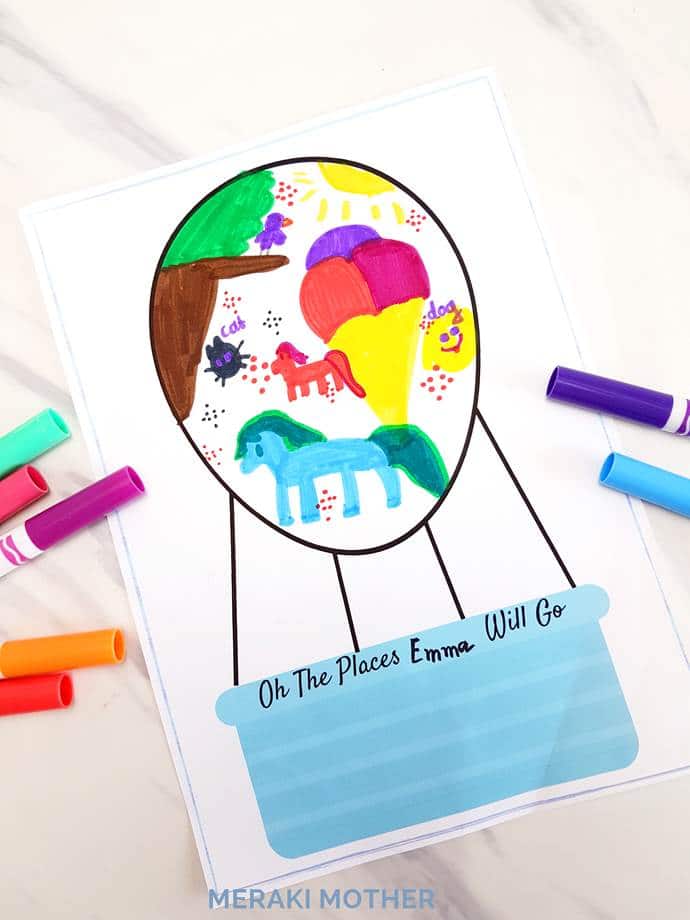 Some ideas are:
What they want to be when they grow up
Where they would most like to explore
A place they would like to visit
One of their favorite Dr Seuss sayings
This makes such a unique and fun classroom decoration activity or something children can stick up in their rooms to remind them of the Dr Seuss rhymes when they need help to try something new.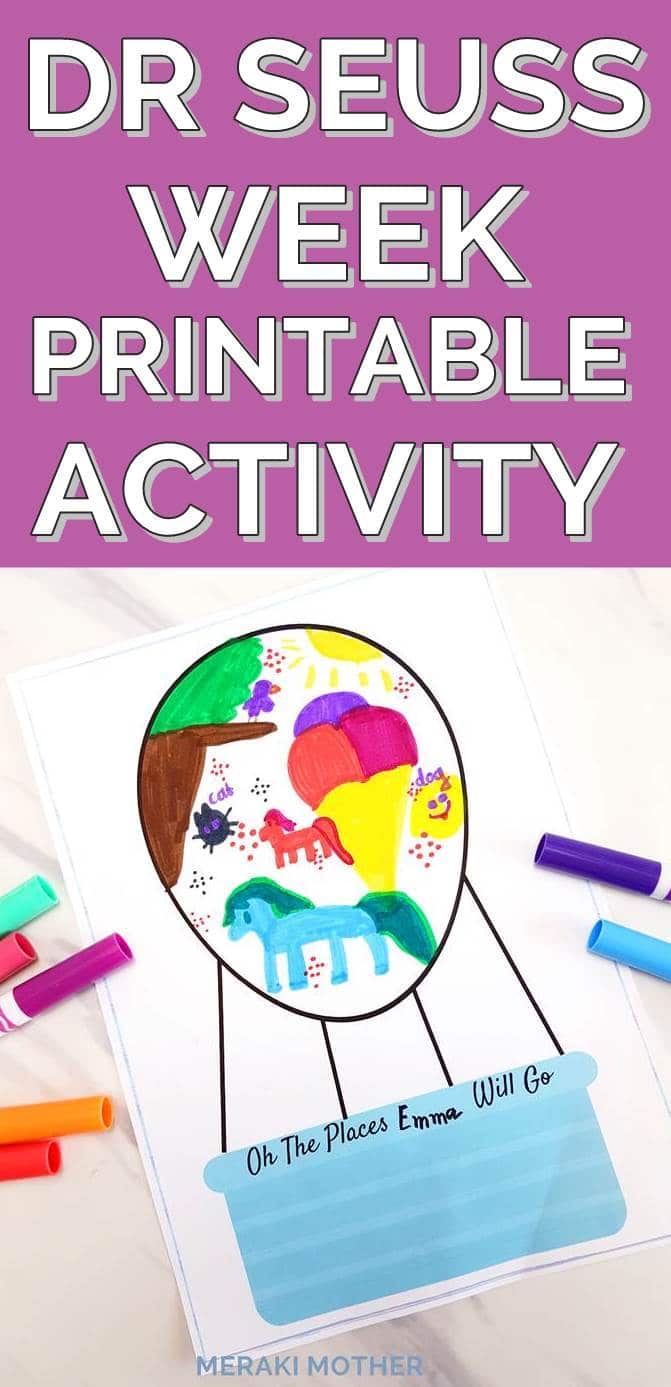 Want more Dr Seuss crafts? Try our Dr Seuss Thing 1 and Thing 2 craft.