Your slime doesn't have to be boring or smell bad! Learn how to make scented slime here! So easy that you can make in your home today, with simple ingredients.
If you have been following us for some time you will know that we always encourage parents to use their own materials and resources instead of spending money with expensive industrialized supplies.
It is so much better to know what goes in your kid's activities and play resources and you can discuss safety with them while teaching about toxic materials that may be present in industrialized version of the same resource.
Using your own supplies to make activities for play will allow your kid to get involve in the making process too, this is an extra fun learning experience that you are providing them.
Some slime you can make at home won't smell that good though. It can be due to the strong glue smell or the mix of materials. So today's tutorial is all about learning how to make slime smell good!
If you are searching for a sensory play for children who have tactile challenges and are afraid to get their hands messy, then this pineapple slime is a great place to start. The lovely scent will help them connect and play with the slime and chunks.
So follow along to learn how to make scented slime for sensory play, using whichever fragrance you prefer!
Love making slime? Check out our Pom Pom Slime Recipe too!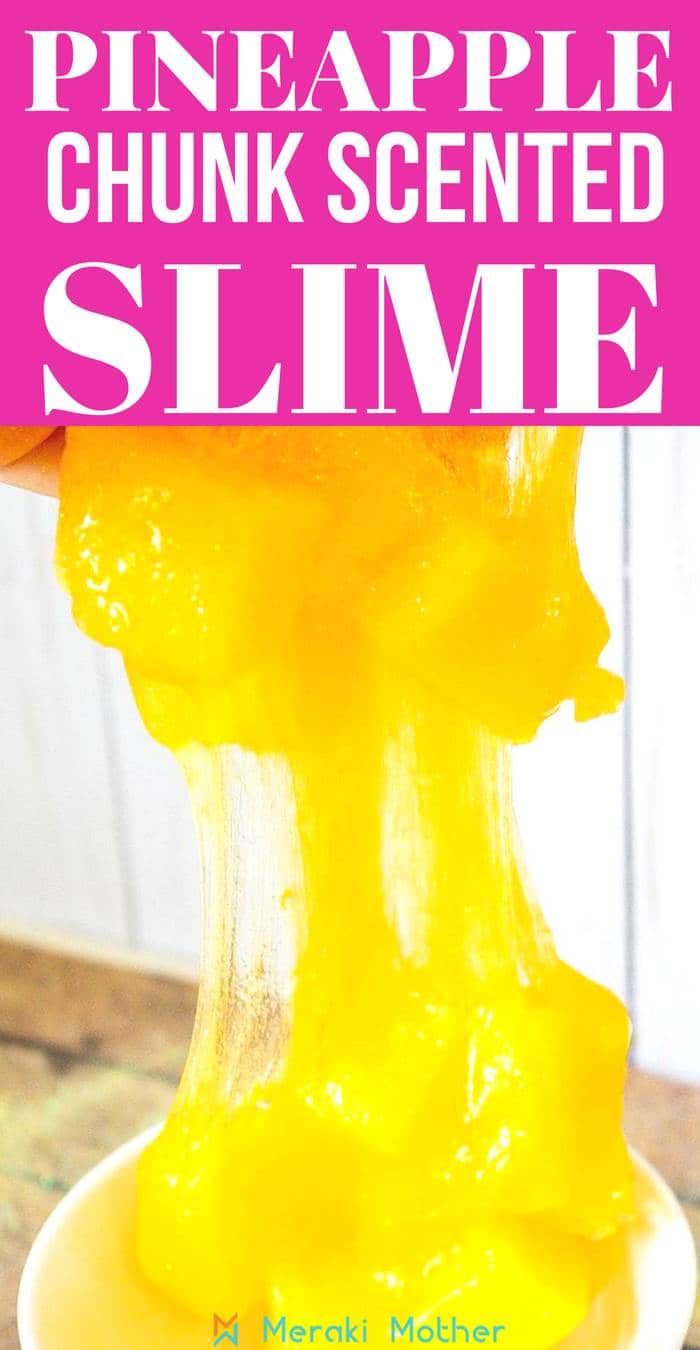 How to Make Scented Slime
These scented slime is a super fun project to make with your kids, and you can choose whichever scent to add.
Here we are making pineapple slime, with "pineapple" chunks and all.
To make this slime you will need the following supplies:
1 cup of hot water
¼ cup room temperature water
Pineapple scent – we made a pineapple slime, you can use any scent you want.
Bath bomb coloring – we used a mix of lemon and sunset yellow.
Instructions
Step 1: To make your scented slime pour one cup of hot water in a container and add ⅓ tsp of borax. Mix well.
Step 2: In a second bowl or container, fill with ¼ cup room temperature water. Squeeze an entire bottle (5 oz) of clear glue then mix in your coloring.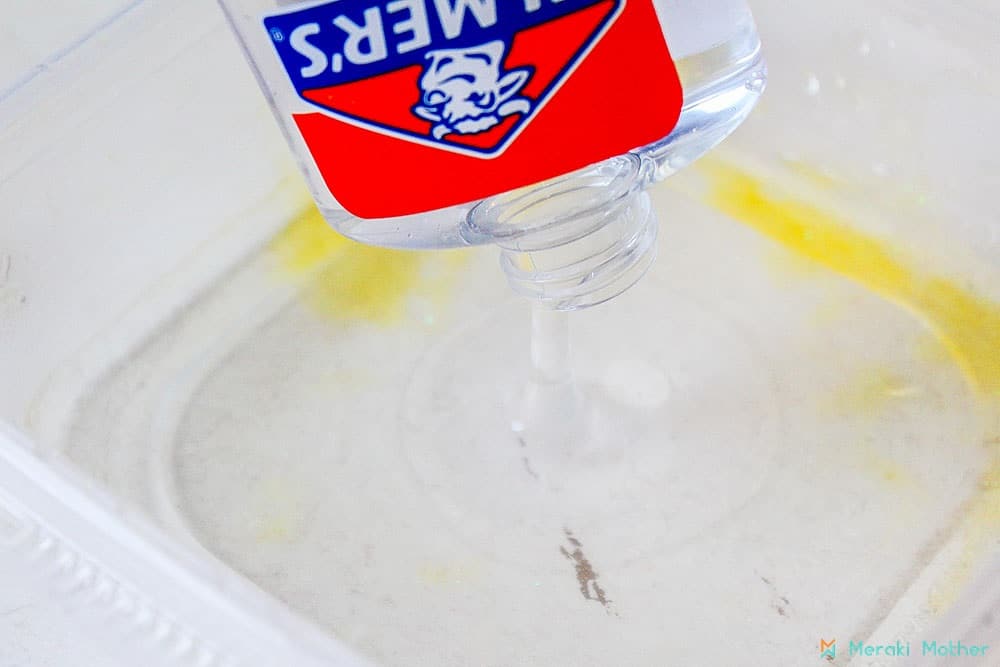 P.S. After testing many coloring technique for slime we have switched to soap/bath bomb colorings. The color is great and they don't stain your hands while playing with the slime like the food coloring did! For this particular project we used a mix of sunset yellow and lemon.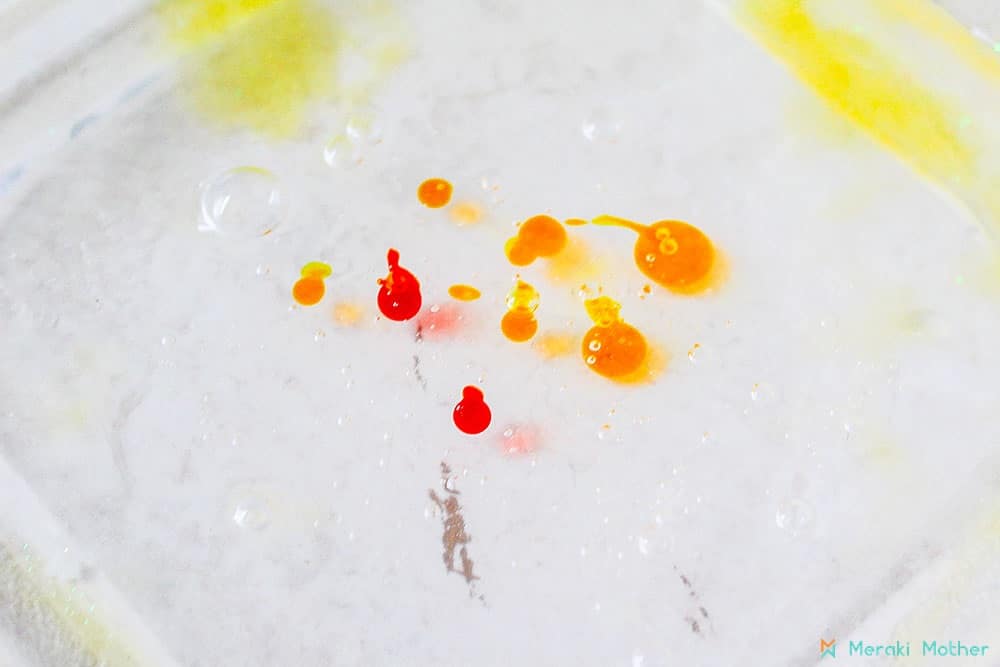 Step 3: Pour in some glitter and mix it together.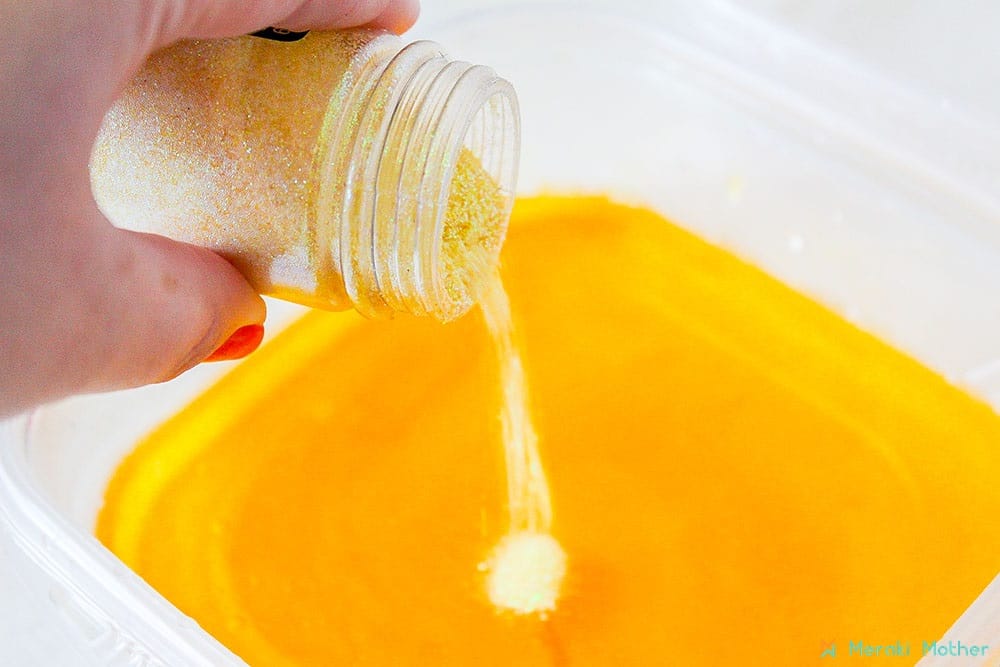 Step 4: Using a large scissor cut about half of a magic eraser into small chunks. Yes, you guessed it right; these are the pineapple pieces! You don't have to use an entire eraser but you can add more chunks later depending on the amount of slime you are making.
Put your "pineapple chunks"into the mix and coat them until they color well.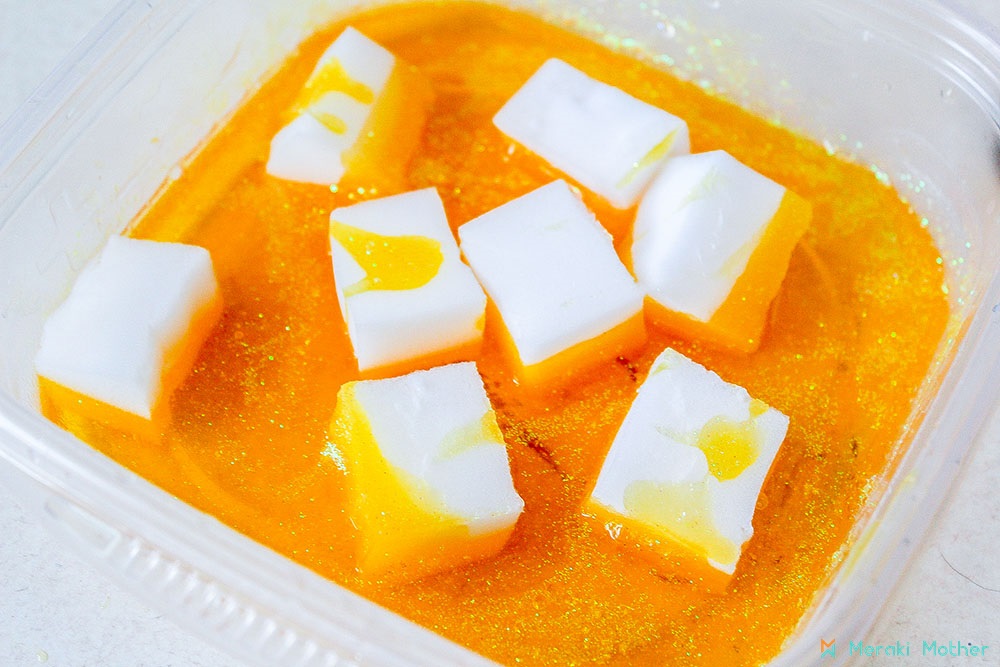 Step 4: Add several drops of pineapple scent to your mixture.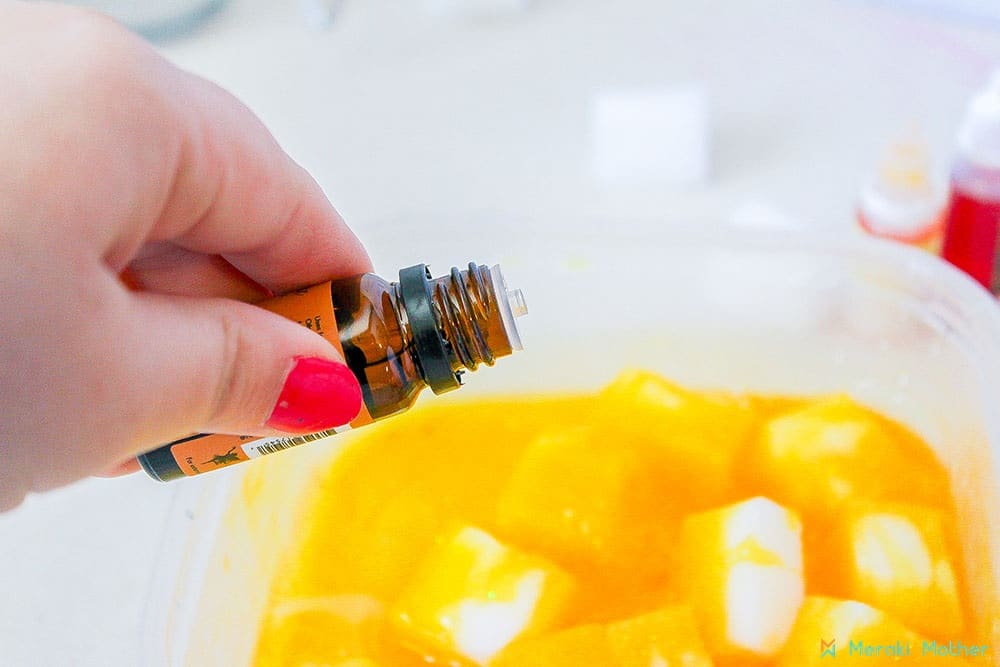 Step 5: Now it is time to pour the glue mixture into the water and borax mixture. Let it sit for 30 seconds. You will see the slime begin to form.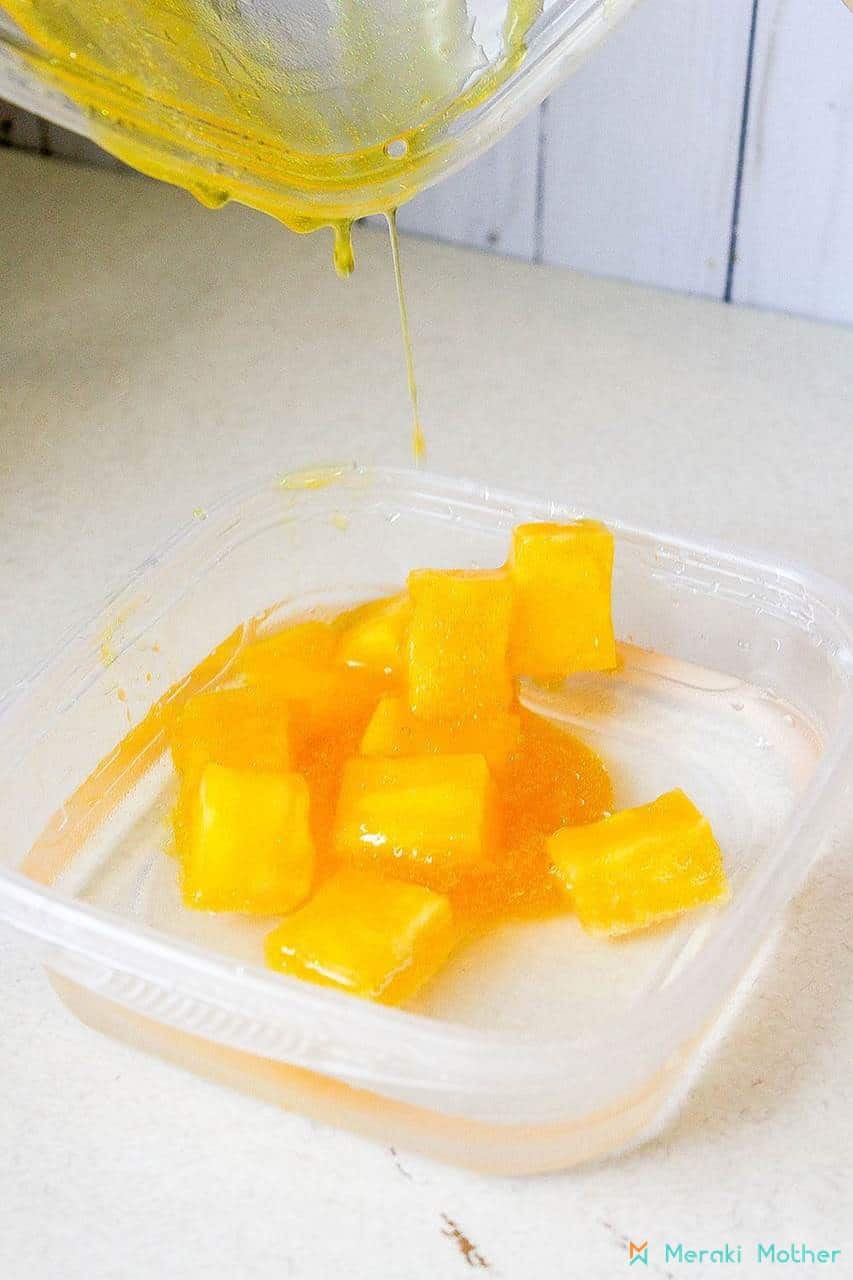 Step 6: Rinse your glue container quickly or get a third container. Remove the slime from the water and put it in your clean container.
It will be sticky at first, that's ok! Knead the slime. If needed, splash a bit of the borax/water on it until it becomes the consistency that you want it.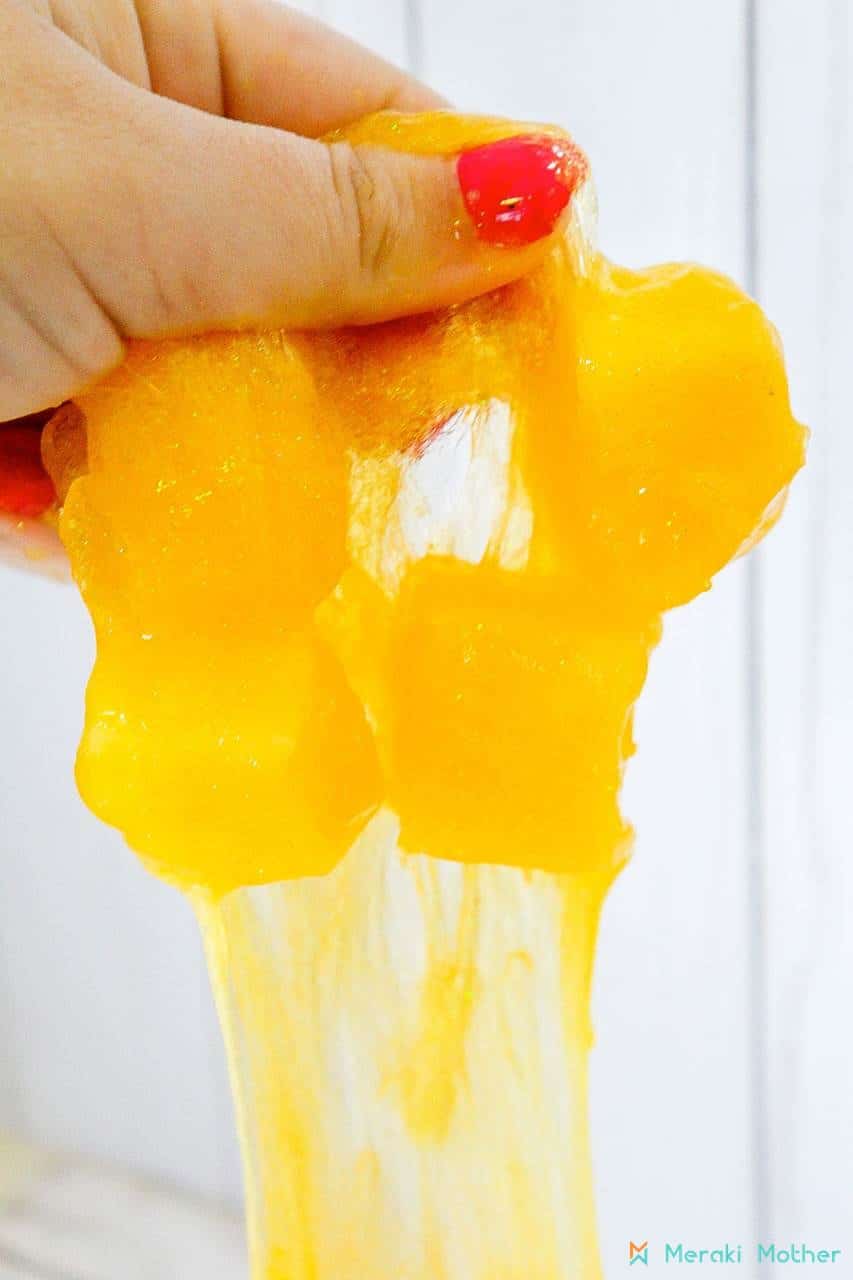 It is ready to play!!
Don't forget to store your slime in an airtight container to preserve it and to be able to play with it for longer.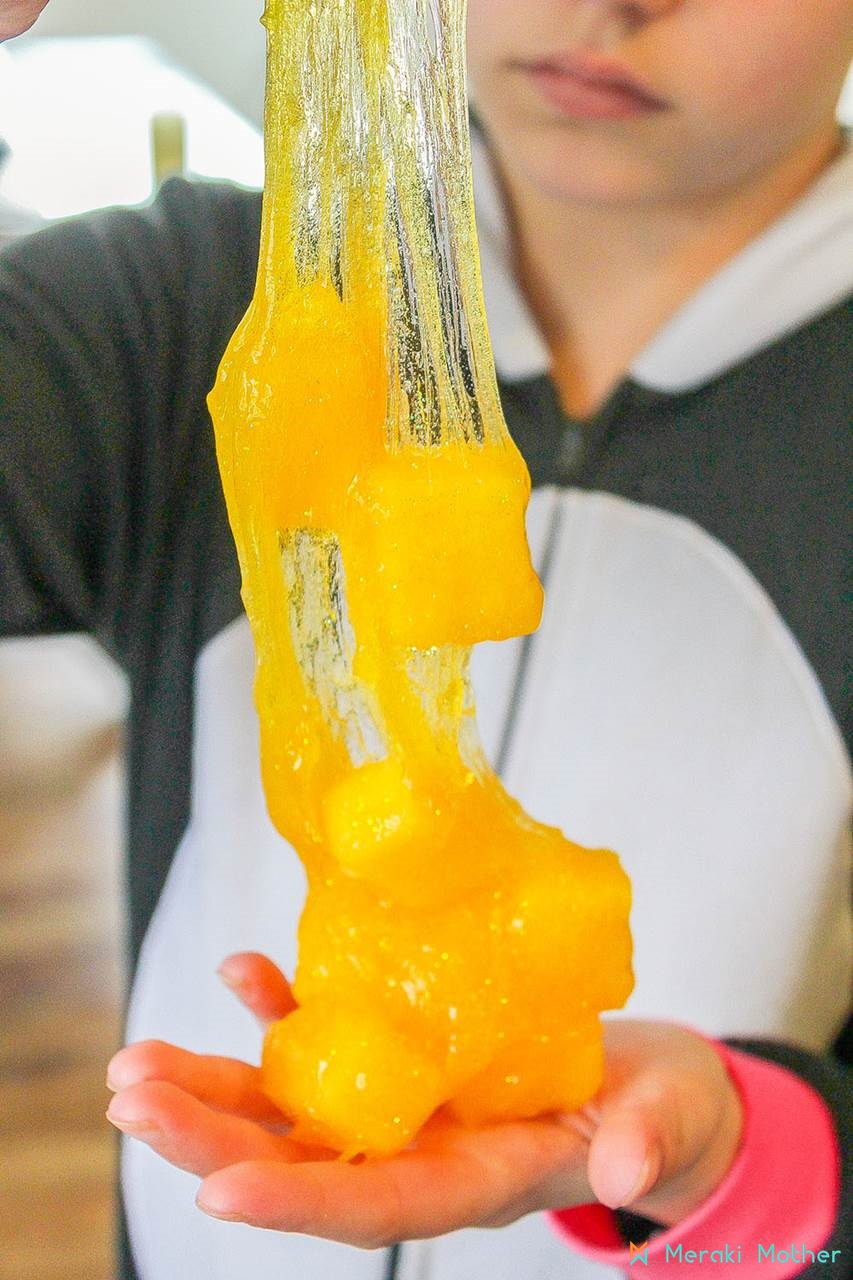 Have you made this pineapple chunk slime? Let me know what you think in comments below.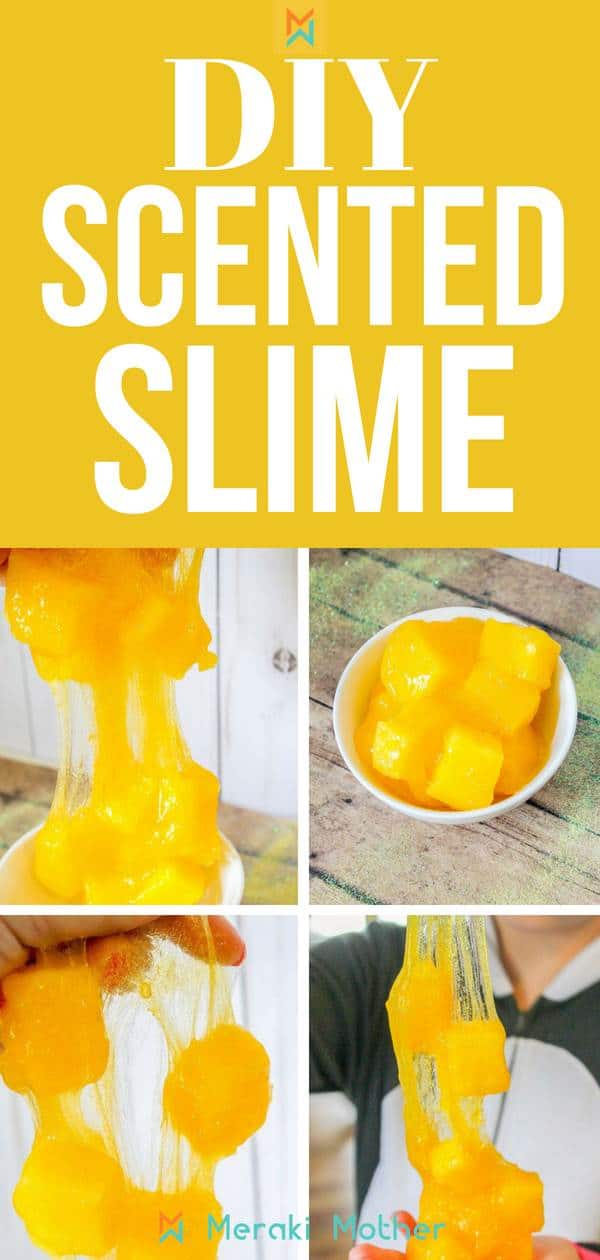 Other sensory activities for kids: