All children seem to go through a stage of loving aircraft. They love the idea of flying like a bird and being amongst the clouds. Finding an airplane craft template or easy airplane crafts for preschoolers can be hard work though.
If you need airplane activities for preschoolers or airplane activities for kids that they can actually make themselves ( we promise you wont be spending hours glueing together lots of little pieces while your little one has wandered off because they got bored), then we have the best airplane craft projects.
It is so simple and you probably have most of the craft supplies at home already. The best part is that not only do you have fun with your child creating this airplane arts and crafts, but they will have hours of imaginative play ahead of them creating airplane activities and games to use their new toy with.
This is such a cool and fun airplane craft for preschool, kindergarten, and 1st-3rd grade kids!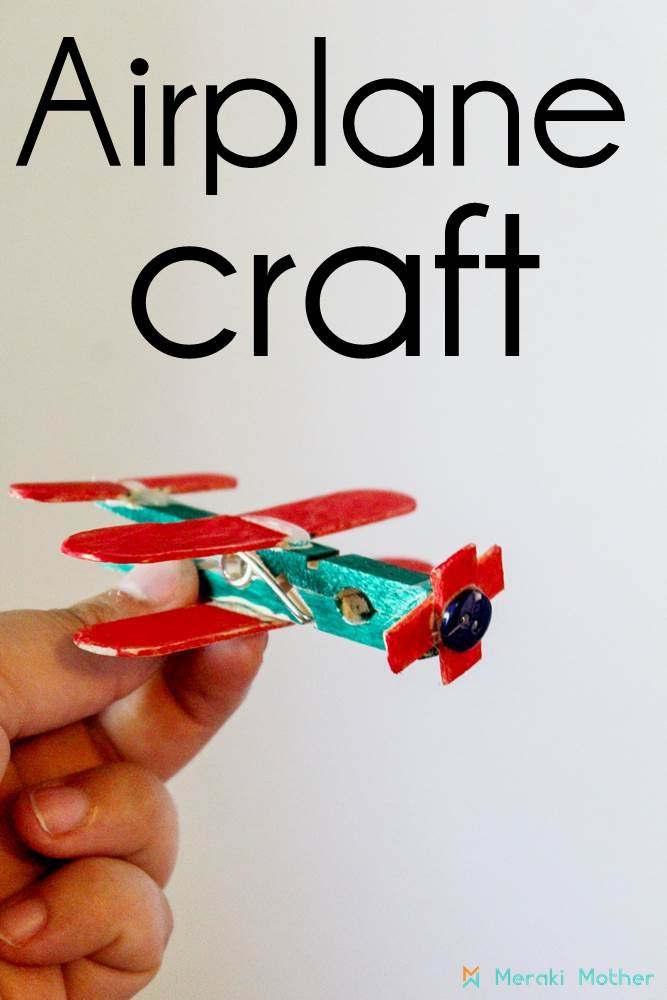 Clothespin Airplane Craft for Preschool
Supplies for aeroplane craft for preschoolers:
To make your clothespin airplane crafts for preschoolers or toddlers you will need the following supplies.
Instructions for your DIY airplane crafts:
To make this clothes pin and popsicle stick airplane craft you need to start by cutting two jumbo craft sticks into 3 pieces.
You really want the two edge pieces with the rounded edges for this plane craft.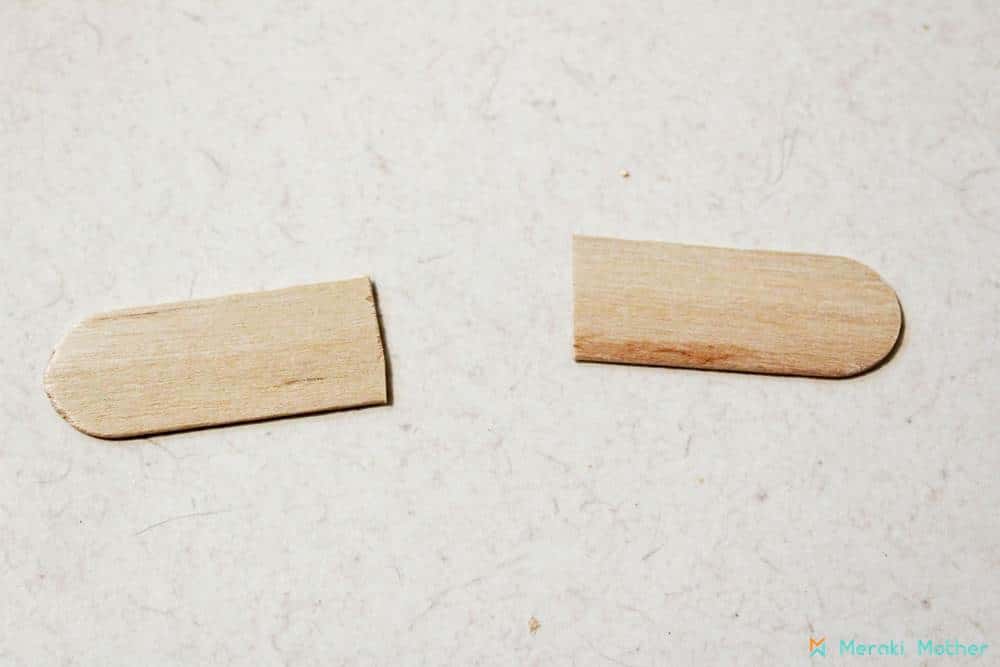 If you are planning a toddler plane activities at home or kindergarten you will want to cut these peaces beforehand. Older kids will be able to cut it themselves while being supervised.
Cut the regular popsicle stick into 3 pieces – two shorter pieces using the rounded edges and leaving the long middle straight piece.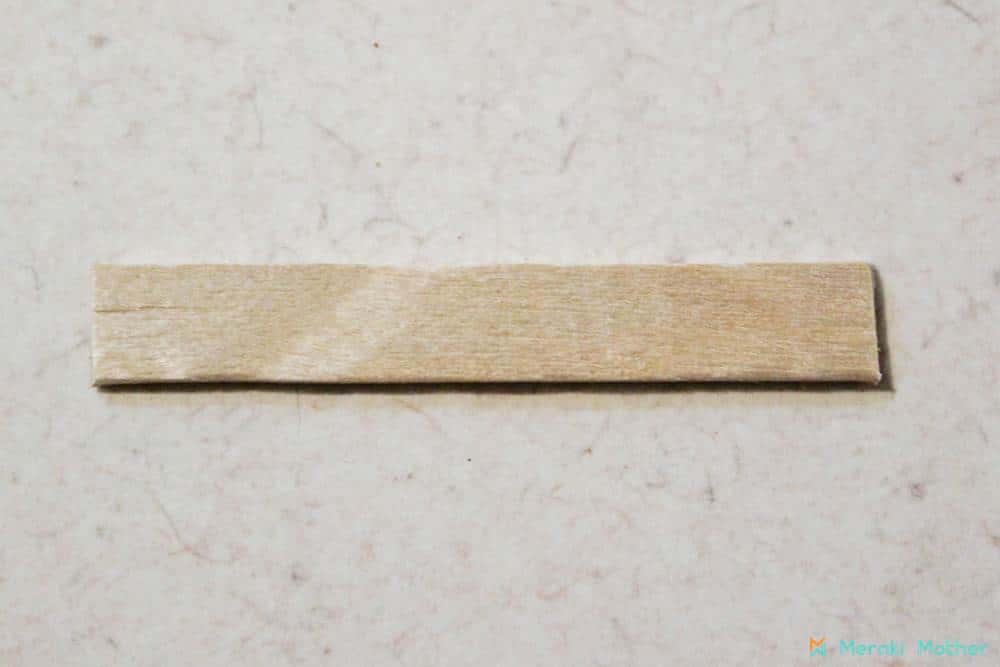 Cut the long straight piece of the regular popsicle stick in half. Glue the pieces together to form an 'x'. This will be your propeller.
Glue a button in the center of the propeller.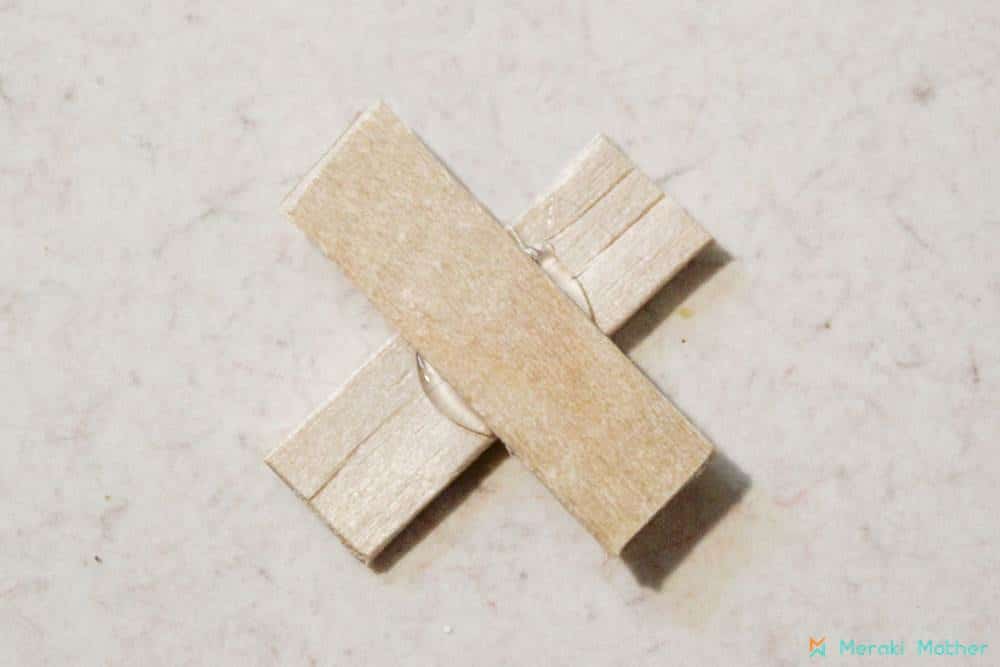 To make this aeroplane activity decorating easier, color all of your pieces now! We colored ours at the end, but it would have been easier for the markers to reach all of the pieces if we colored first!
Feel free to use markers, paints, etc. Or, they look really cool as wooden airplane crafts too! There is no limit to your aeroplane craft ideas!
To construct your plane: first, glue two of the jumbo craft pieces to the top of the clothespin to make the wings of the plane.
Repeat on the other side directly above the wings you just made.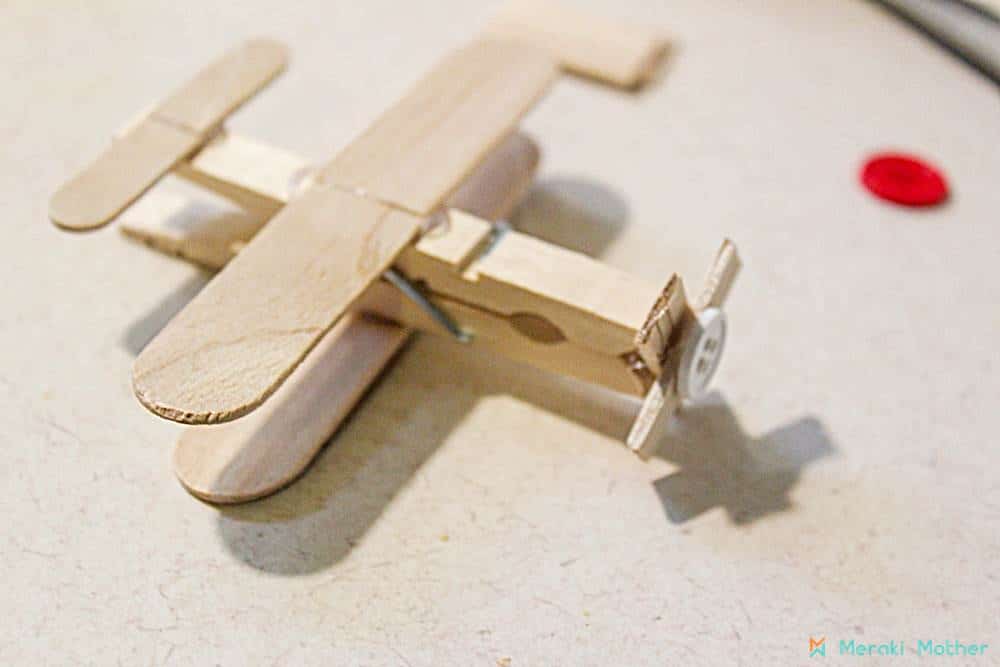 Using the two rounded edges of the regular popsicle stick, glue on the back end of the top of the clothespin. This will create the tail of your plane.
Glue the propeller on the front of the clothespin to finish your aeroplane craft for preschoolers.
How did yours turned out? We would love to see your airplane craft for kids in the comments below and how your children played with them.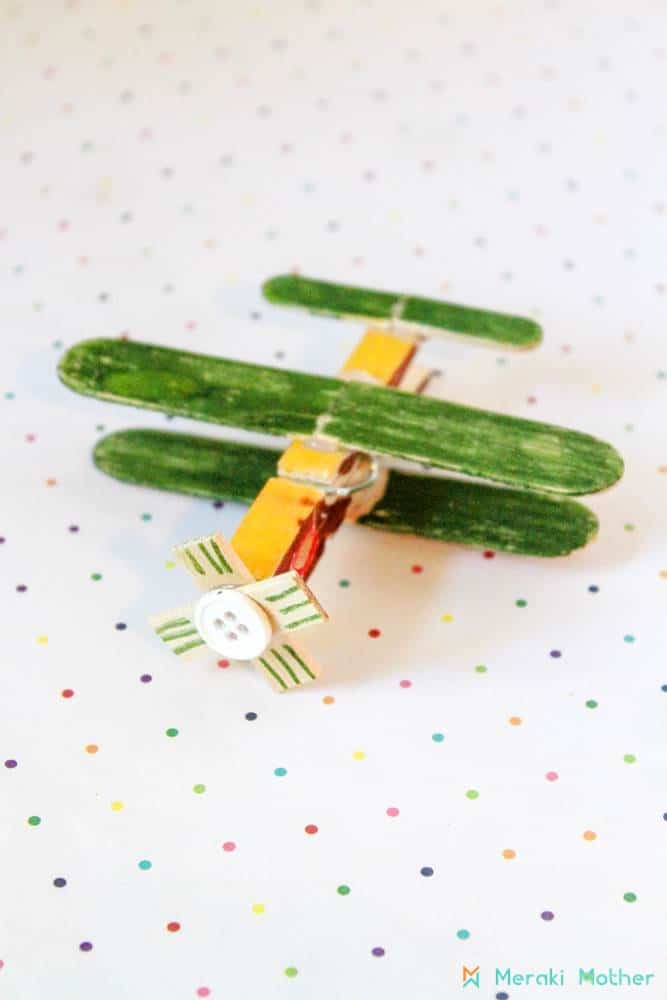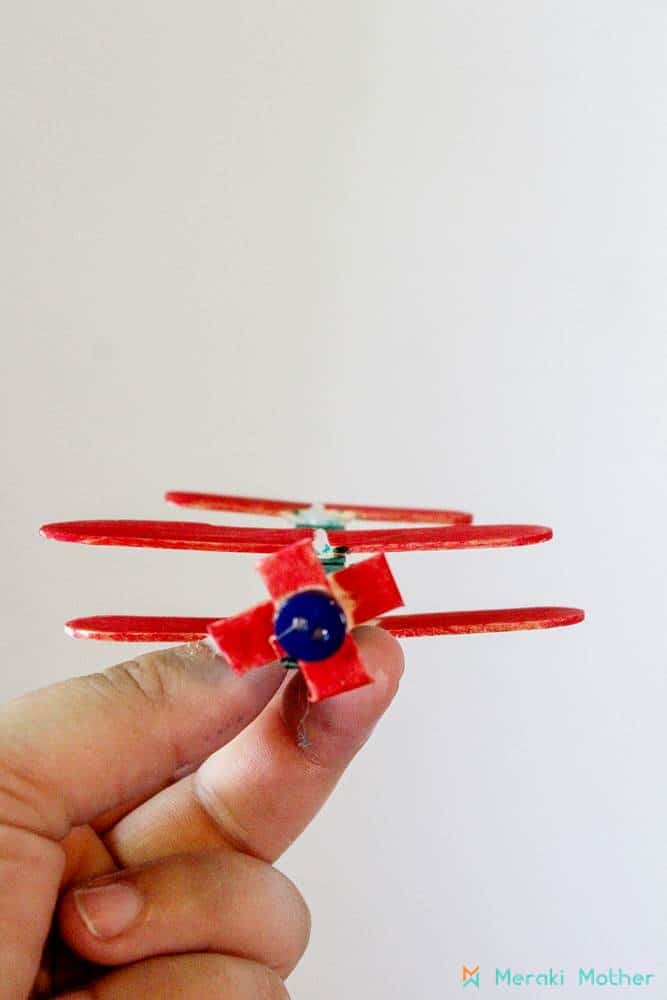 Other bright craft and activities for kids: