Searching what to do in Isle of Skye? From Fairy Pools to Clan Castles there are lots of things to do in Isle of Skye with kids.
The Isle of Skye, Scotland is a great place to travel with kids.
From magical Fairy Pools to castles filled with Clan history there is sure to be something to interest every member on a family vacation.
It would be easy to take a day trip to The Isle Of Skye but to get the most out of this jewel of the Scottish Highlands we recommend at least two days.
Staying on the Isle is easy with family accommodation available. We used Airbnb and stayed in a gorgeous place surrounded by rolling hills where we even saw wild deer grazing.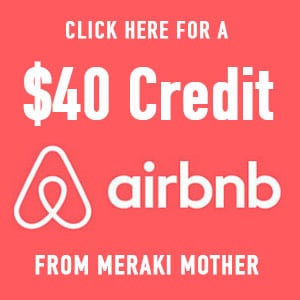 If you want to visit this magical and are wondering what to do in Skye with children, don't worry; there is plenty of places to visit in Isle of Skye.
Keep reading to find out why we think The Isle of Skye is a great family travel destination.
Looking for family travel inspiration? Check our Travel Page for inspiration and tips for your next family vacation!
Things To Do In Isle Of Skye With Kids
Below are our favorite Isle of Skye points of interest that my family and I just loved visiting.
Search For Fairies on The Isle Of Skye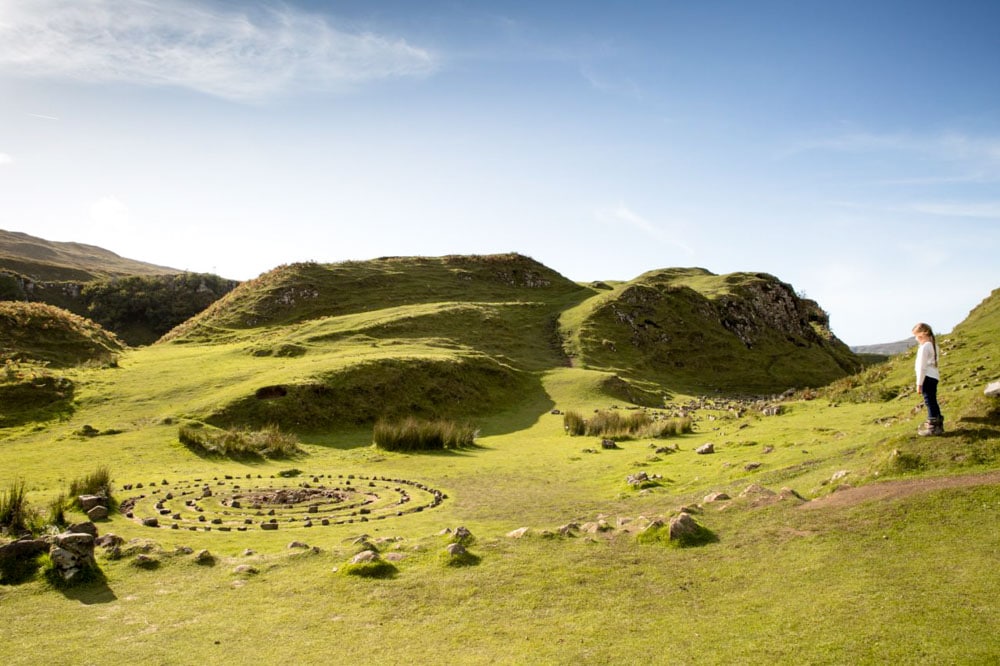 Driving around Skye it is easy to imagine fairies and little folk around every corner. Two of our favorite Isle of Skye attractions however were The Fairy Glen and The Fairy Pools.
The Fairy Glen on The Isle Of Skye can be illusive to discover. If you are lucky enough to find it, it is well worth the visit. With rock formations like Castle Ewan, small caves and beautiful scenes it is a great to explore with children and let their imagination run wild.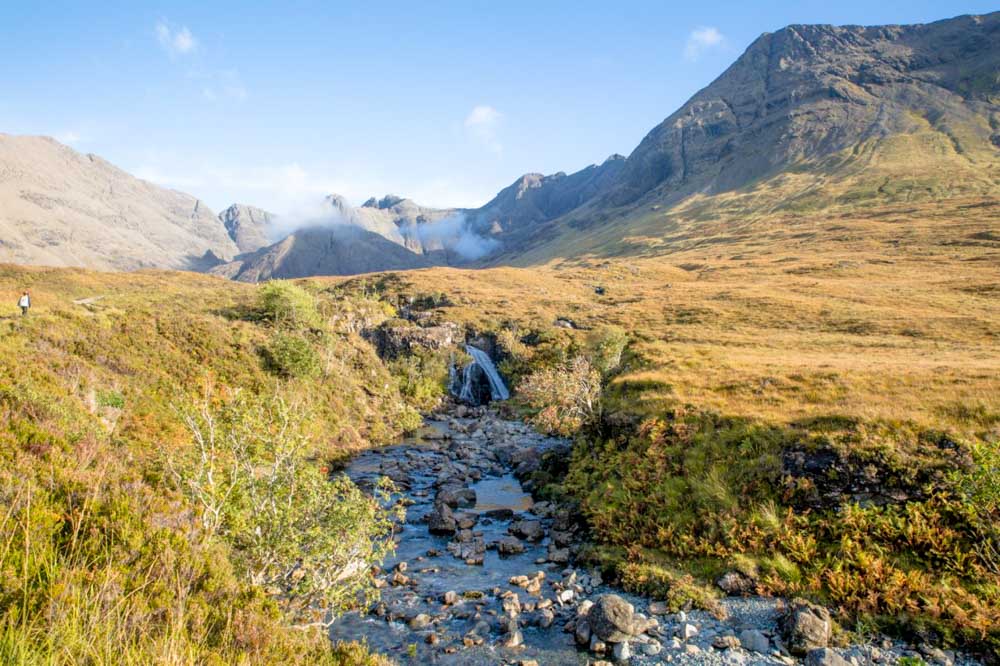 Another amazing natural spot is The Fairy Pools. Unlike the glen these get extremely busy, so to beat the crowds arrive early or later in the day. Follow a path from the car park and be lead through a landscape that is full of stepping stones and waterfalls. The kids had so much fun jumping over small streams and trying to balance on stepping stones. There are even spots to enjoy some 'wild swimming' if you are brave enough to ignore the freezing cold of the water.
Remember to help preserve both this stunning natural spots for generations to come by staying on the designated paths.
Dunvegan Castle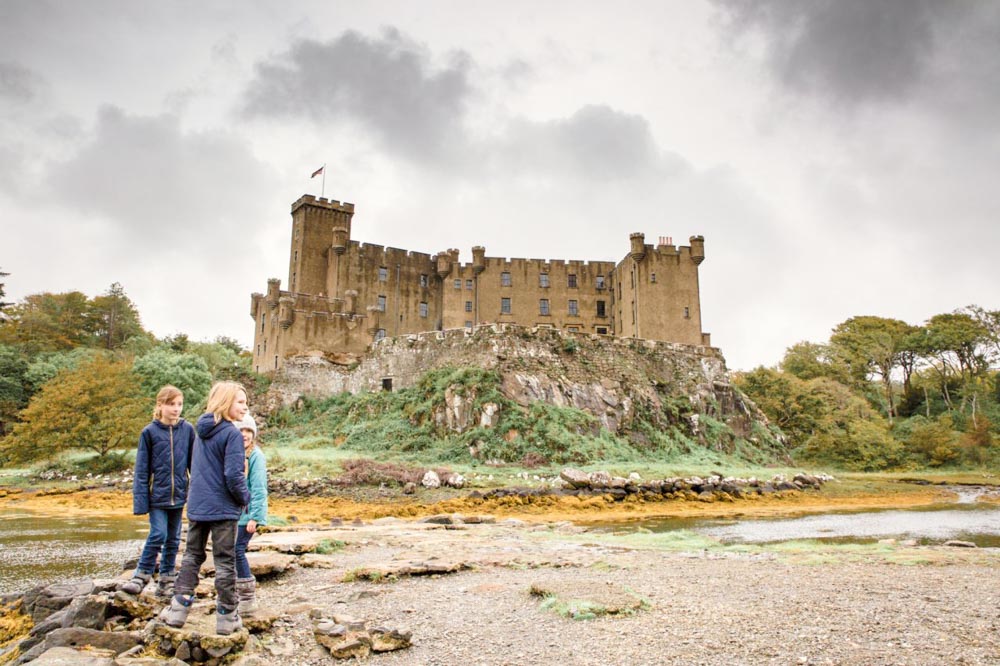 This ancient castle has been home to the MacLeod family for over 800 years. If you are an ancestor you even have a chance to sign the special guest book here.
The castle itself is full of amazing clan history such as items belonging to Bonnie Prince Charles and the magical Fairy Flag. The Fairy Flag of Dunvegan Castle led the MacLeod clan into victory many times and has some wonderful tales around it. To keep the children entertained there is also a key treasure hunt. Every room has an old fashioned key for children to discover.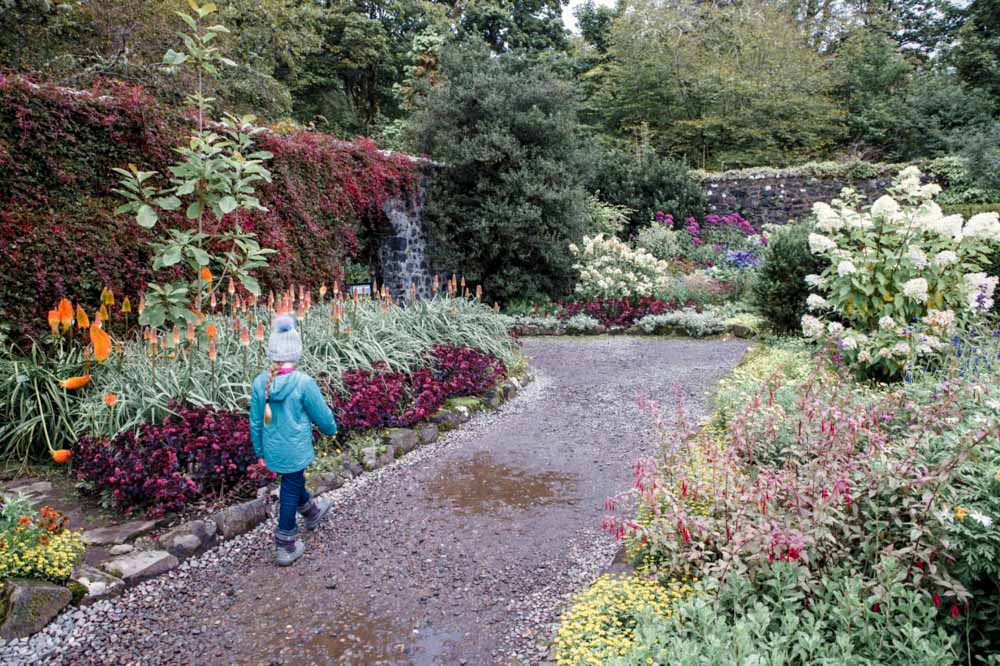 As well as the Castle there are 5 acres of beautiful gardens to explore. Here children can wander around formal gardens, vegetable gardens and a woodland. The highlight is the Castles very own waterfall.
After exploring the garden be sure to head down to the Loch and watch out for the local seals playing in the water and basking on the rocks at the waters edge.
The Skye Museum Of Island Life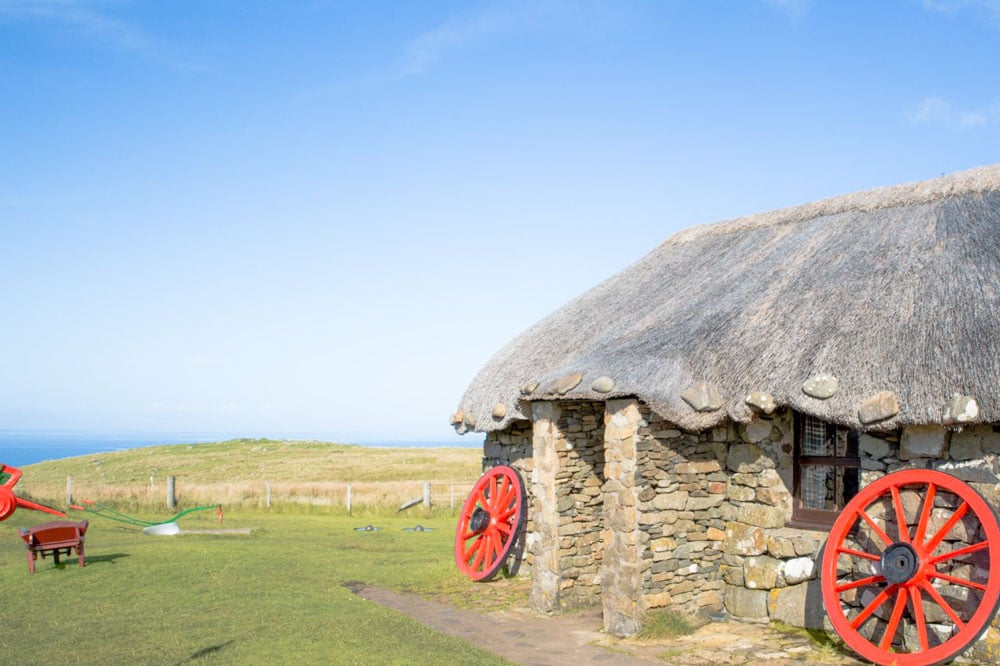 The Skye Museum of Island Life is a fantastic spot to wander around authentic traditional cottages and learn about life on the Isle of Skye over 100 years ago. Each cottage is unique and tells a different story such as the Smithy and the Weavers Cottage.
Kilt Rock and Mealt Falls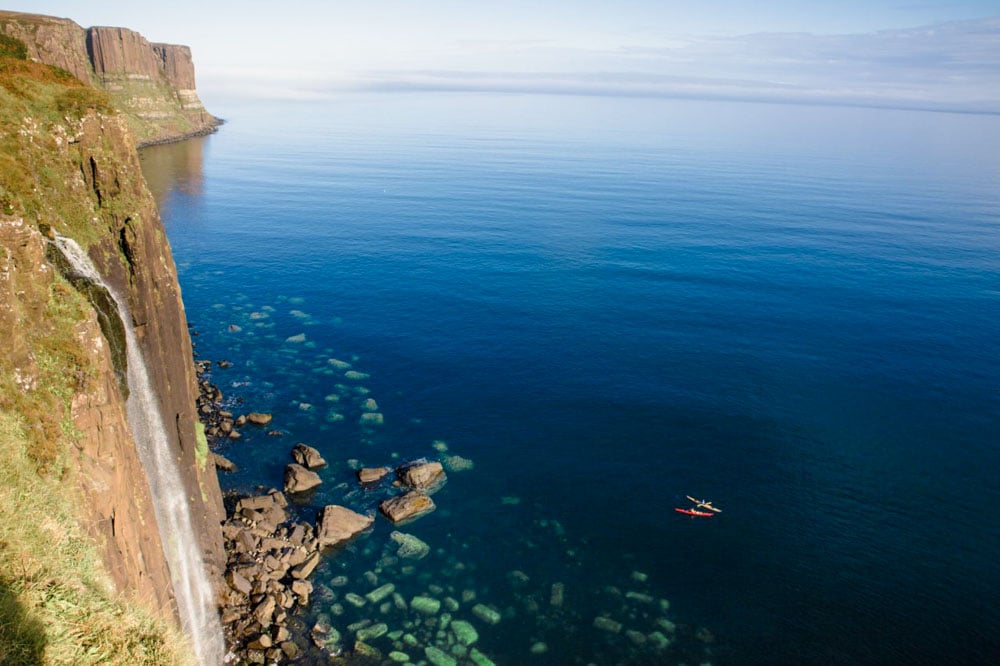 Located at the Sound of Raasay this beautiful fall drops over 195 feet. It is a great place to stop on your road trip and take a break.
Looking for something to entertain the whole family on your road trip? Discover The Best Audio Books for a family road trip here.
Get Lost On The Isle Of Skye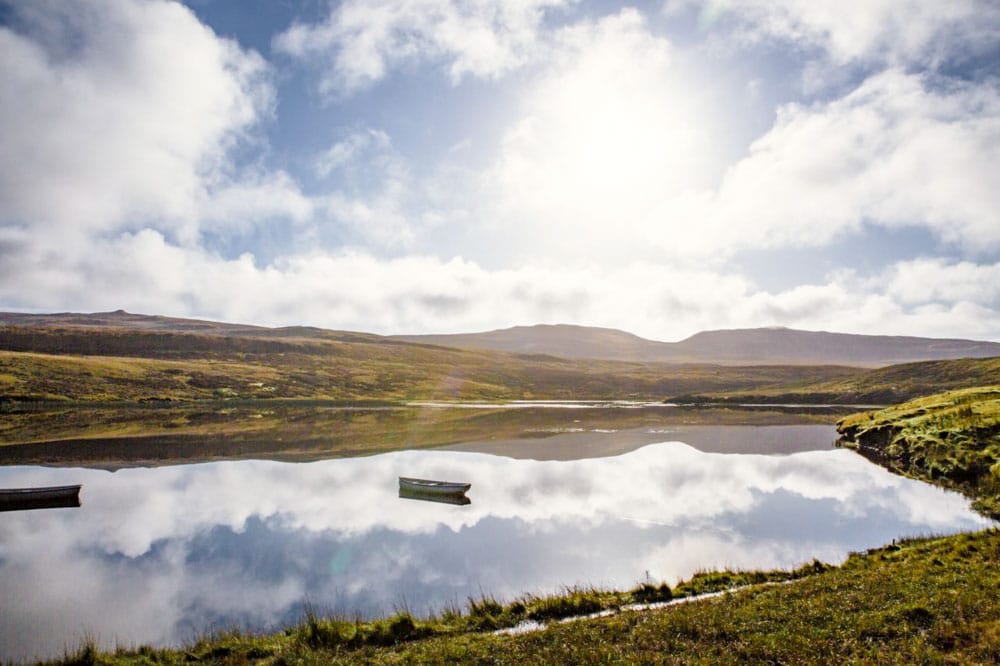 Always one of our favorite things to do in any new destination. Just drive and stop at places that capture your interest. The Isle of Skye has some amazing scenery to stop and enjoy. You will be sure to find plenty of spots to let the children stretch their legs and soak in the beauty of the island.
How To Get To Isle Of Skye
Getting to Isle of Skye is easier than you might think. If you choose to Fly, you cannot fly directly to Skye. The closest airports are in Glasgow or Inverness.
There are actually 2 options to get you to Skye then: the Car ferry or The Skye Bridge.
If you chose the car ferry, you can take the ferry from the mainland in Mallaig.
Another option, that is further but takes you through a beautiful scenic route to Skye, is to drive to Glenelg and take the 'Over the Sea to Skye' ferry to Kylerhea (Skye). If you choose to drive here are some tips for driving in Scotland.
Otherwise you can drive The Skye Bridge that connects the island to the village of Kyle of Lochalsh (mainland).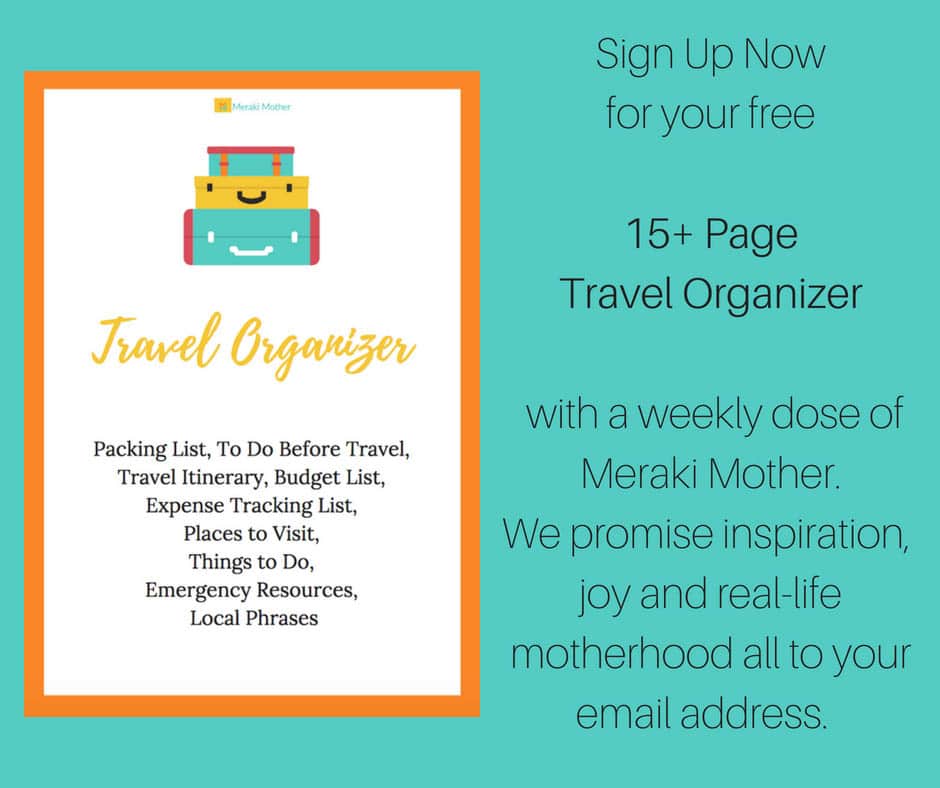 Related posts: