Looking for a quick pick-me-up?
We all need a little self-care time to stop us feeling frazzled. This simple homemade sugar scrub can be made with ingredients from your pantry and will take you less than 5 minutes to make.
This vanilla sugar scrub recipe will leave your skin feeling amazing and won't break the bank. The best DIY spa treatment to save you money!
If you need quick and cheap homemade gifts this is also the perfect sugar scrub recipe. Just pop your mixture into a mason jar and wrap with a cute ribbon or print out our sugar scrub free tags.
So read below to learn how to make vanilla sugar scrub with vanilla extract.
PIN FOR LATER!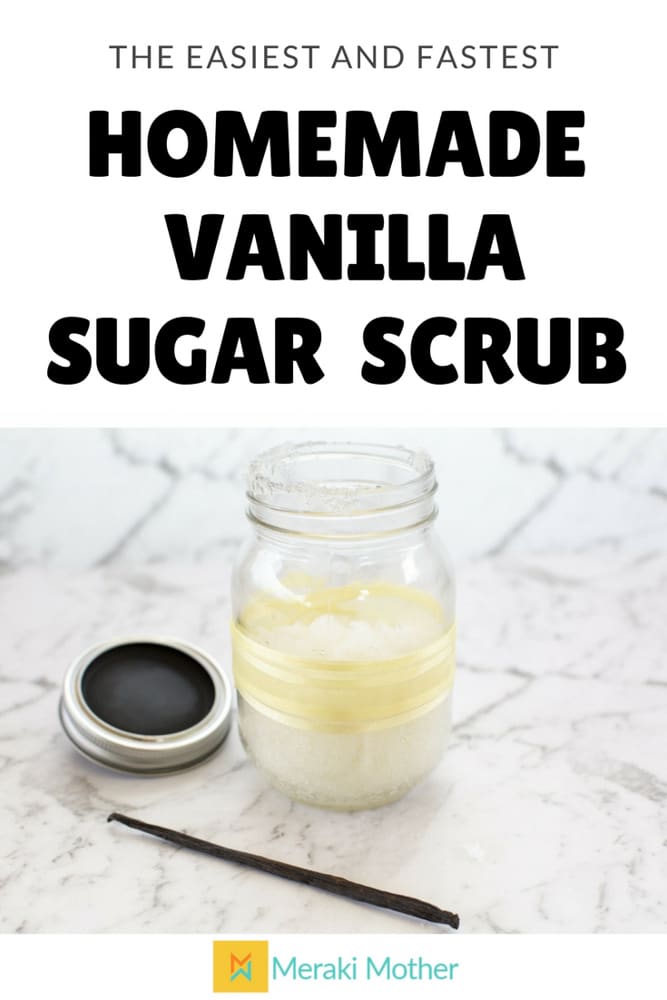 Vanilla Coconut Sugar Scrub
Benefits of Vanilla Sugar Scrub
Sugar acts here as the exfoliant, getting rid of dead cells and dirt.
Sugar is also a natural humectant, which means it will help keep your skin hydrated. It also contains Glycolic acid that enhance new cell formation, reducing the signs of aging and healing the skin.
Coconut oil is naturally antioxidant, helping reducing signs of aging too. It is also antibacterial and great for deep cleansing.
And the vanilla acts here as the fragrance, giving your vanilla body scrub the perfect smell!
How To Make Vanilla Sugar Scrub
Here is a step by step tutorial to make your own vanilla sugar scrub with coconut oil.
Step One
Mix some of the sugar and all of the oil in a bowl.
For the best homemade body scrub, choose the sugar to suit your skin type. Raw sugar is great for deep exfoliation, while white sugar is softer on your skin.
Step Two
Add in the vanilla essence while stirring the mixture.To add a little extra moisturizing care to your sugar scrub, pop in the oil from a Vitamin E capsule at this step too.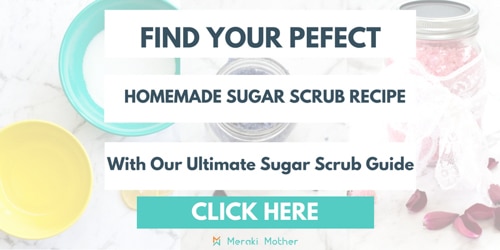 Step Three
Add the rest of your sugar until it is the consistency you want.
Step Four
If your body scrub is a gift pop it in a gorgeous
mason jars
but if it's for yourself even a Tupperware container will do.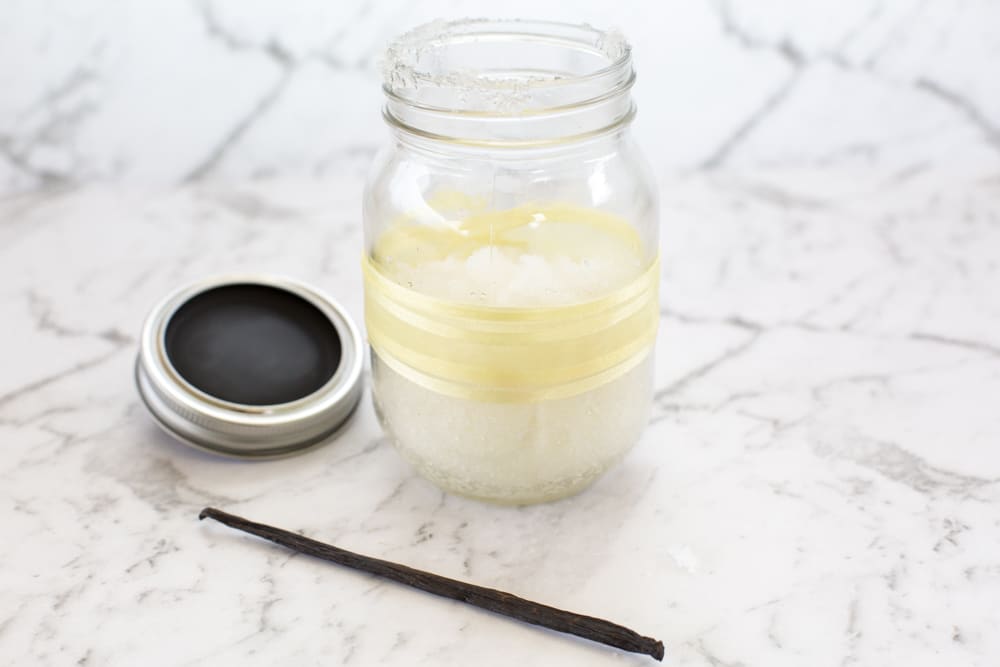 How easy is this vanilla sugar scrub recipe?
Other Sugar Scrub Recipes You Will Love
SaveSave
SaveSave
SaveSave
SaveSave
SaveSave
SaveSave
SaveSaveSaveSaveSaveSave
SaveSave